Twenty-three riders attended this cycling holiday, including a couple from Toukley club who have never ridden with us before. Paul was our leader/manager/organiser including conceiving and planning the ride, which started at Thirroul and fnished up at Kiama.
This report is being written from memory on Monday, so some details may not gel with reality, but it's what I can remember. Not fact-checked. Other holiday-makers are invited to submit their own versions of the holiday, with photos, to set the record straight.
Can't say enough in praise of the success of the holiday, a wonderful achievement. Of course the trip started at home so we had to get up early and make our way to Thirroul by train, or in some cases by car - that in itself was a major achievement. I (Danny, your correspondent) got up an hour early by mistake, but as it turned out I needed all of that time. This allowed me to have a decent breakfast and read the paper, and pack everything that I had forgotten the night before. And ride 11km to the Wyong rail.
Caught the train at Wyong with plenty of time, soon joined by other riders at Tuggerah and Gosford. We all joined up at Central and had coffee at the Eternity café, with 20 minutes to spare before the Kiama train was due to leave from Platform 25, which is miles away. Luckily Paul had told us what to do if we missed it, which a couple of us did. It only took a couple of mistakes and by the time I got onto the platform, the train had gone. Never mind, head back to platform 8 for the next train. This got us to Thirroul 13 minutes later. and Paul was waiting for us, only the other guy fell asleep and missed the stop. First challenge of the trip, but he got off at Wollongong North and waited for us on the bike track.
We had more coffee at Thirroul, before picking up Col on the way, then rode south, on a beautiful path, and some roadway, about 30km to the Windang Caravan Park. Some of us were already there, having driven by car. The weather was sunny and clear, but cold the first 2 days, with a 25 knot southerly wind. Not only freezing, but hard to push through, especially those on mussel bikes. E-bike riders coped well. Gorgeous scenery all the way, so interesting! I was waiting for the Sea Cliff Bridge, but missed it by about 25km (further north apparently).
Happy Hour was held in a beautiful Camp Kitchen. All the cabins were very nice, and the new one Col and I were in was fabulous, with TV sets and aircons in every room (3 sets) and heaps of room, including for 2 bikes. Dinner was enjoyed at the Club not far away, highly recommended!
Up early next day, no-one had any food so we planned to have brekkie at a posh restaurant, but it turned out to be Macca's. The mission today was to ride anti-clockwise around Lake Illawarra, about 50km. Headed inland, keeping the water on our left, then diverged to Dapto to see the dogs. At one point the path was blocked by fallen powerlines, so we had to wait, then diverge again. Carol saw an old lady in distress, and ran over to help her. She had fallen over the kerb and was injured, possibly a broken hip. We had to wait for an ambulance to come before we continued to Dapto. Excellent work Carol! Had lunch at a nice spot, can't remember where, before continuing our loop around the lake. It had warmed up quite a bit, as it did each day, so it was very comfortable riding through the countryside.
Saturday night we had a barbecue in the spacious camp kitchen, with sausages cooked by our team and lovely salads, and bread, and cake, with snacks brought by everyone.
Up early next day, and pack everything as we were leaving to go home later in the day. It was quite mild for a change. We rode along the coast road about 25km to Kiama. Had morning tea at Shellharbour, I think, at a few different cafés to avoid overcrowding. There was plenty of traffic, with holiday-makers eveywhere. Luckily we managed to avoid the traffic jams. Paul did an excellent job leading us through any difficulty, while showing us the most spectacular scenery, a lot of which can be seen in the attached photographs. There was a train leaving not long after we arrived in Kiama, so a few of us decided to catch it, and forgo the visit to The Blowhole. I opted for the early train, otherwise I would have been riding home in the dark from Wyong. People who had driven had to catch the train back to Windang to pick up their cars, while the rest of us stayed on the train to Central.
Up early next day, Sunday 20 August, and pack everything as we were leaving to go home. It was quite mild for a change. We rode along the coast road about 25km to Kiama. Had morning tea at Shellharbour, I think, at a few different cafés to avoid overcrowding. There was plenty of traffic, with holiday-makers eveywhere. Luckily we managed to avoid the traffic jams. Paul did an excellent job leading us through any difficulty, while showing us the most spectacular scenery, a lot of which can be seen in the attached photographs. There was a train leaving not long after we arrived in Kiama, so a few of us decided to catch it, and forgo the visit to The Blowhole. I opted for the early train, otherwise I would have been riding home in the dark from Wyong. People who had driven had to catch the train back to Windang to pick up their cars, while the rest of us stayed on the train to Central.
It was a five and a half hour trip home. Thanks everyone for coming, and thanks to Paul and Glenn and Sue and others who helped with everything. You can scroll through the photos below if you don't have FaceBook, or you can go to our FB Group page here and look at them. Captions where I can remember where we were.
Danny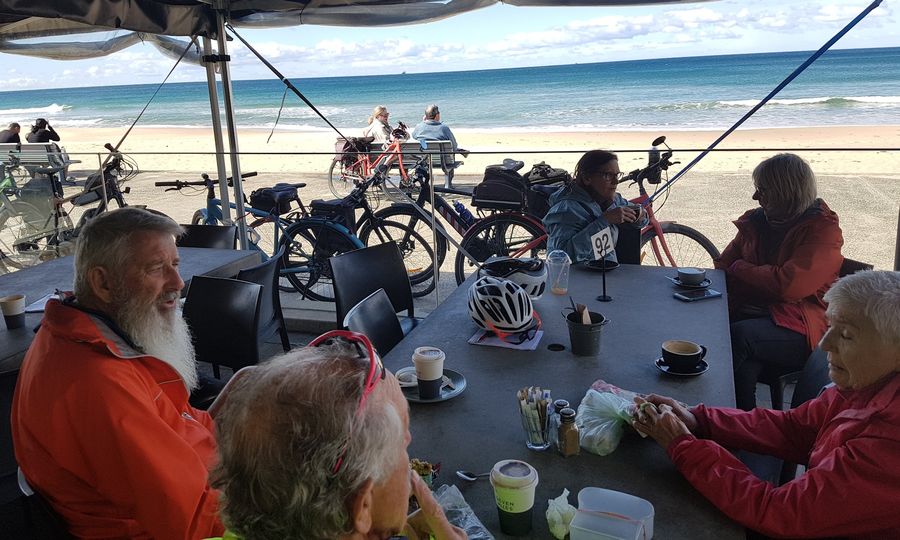 Friday 18 August - Lunch near Thirroul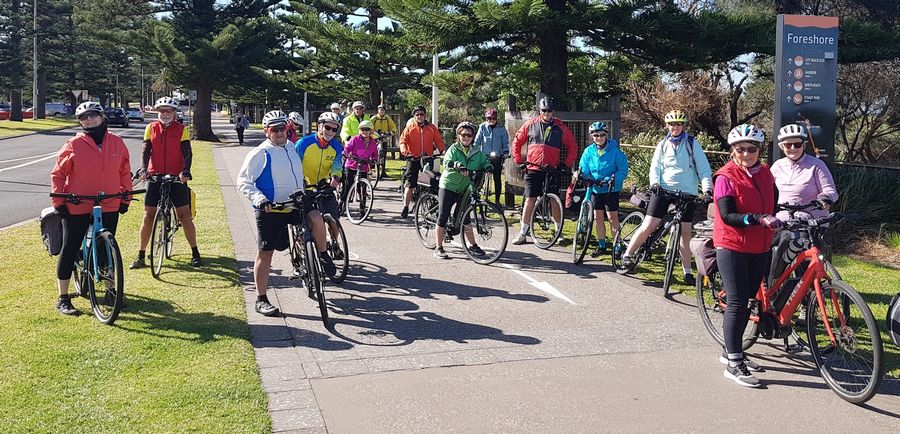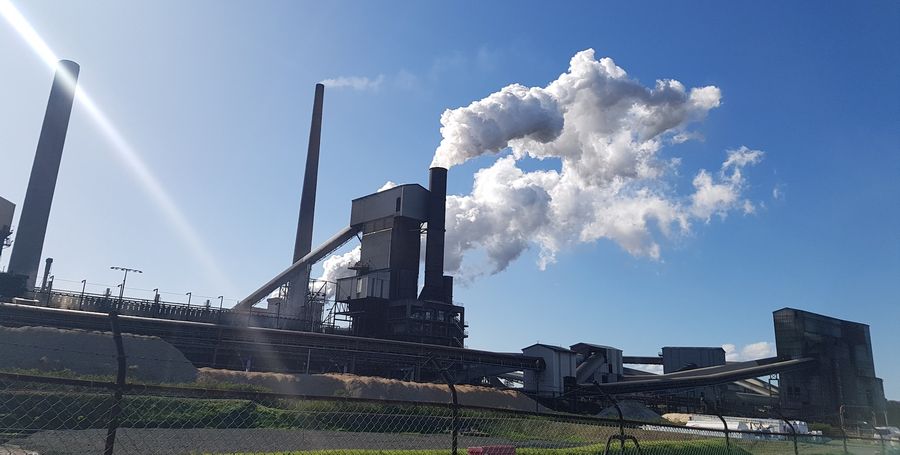 I know this one - Port Kembla!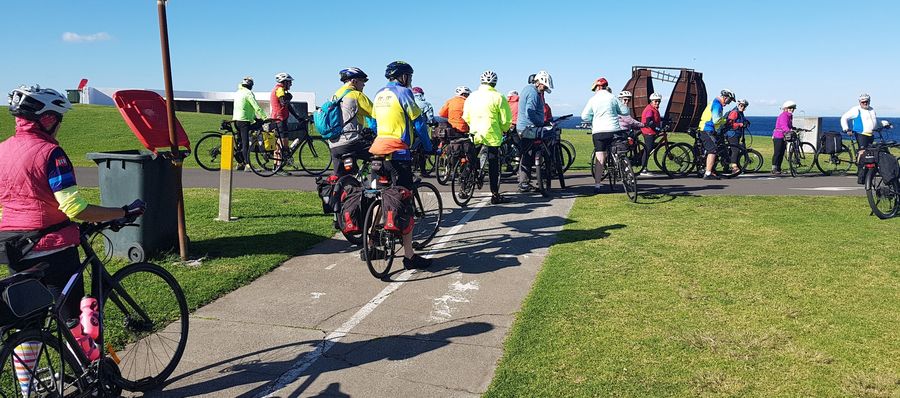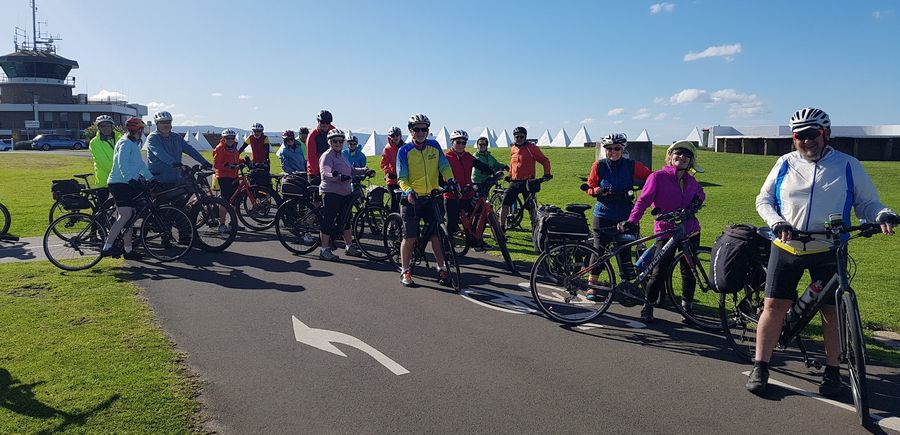 Saturday 18 August - Lake Illawarra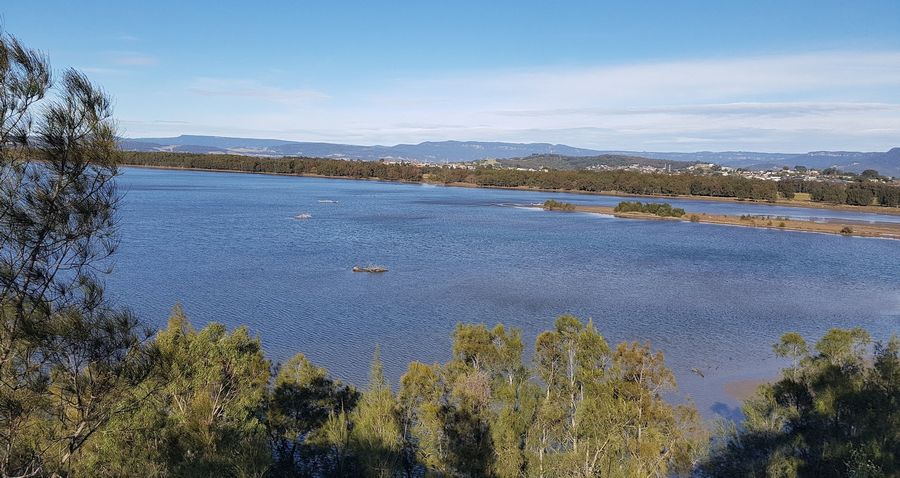 View from Viewing Cage, Lake illawarra - 19 August 2023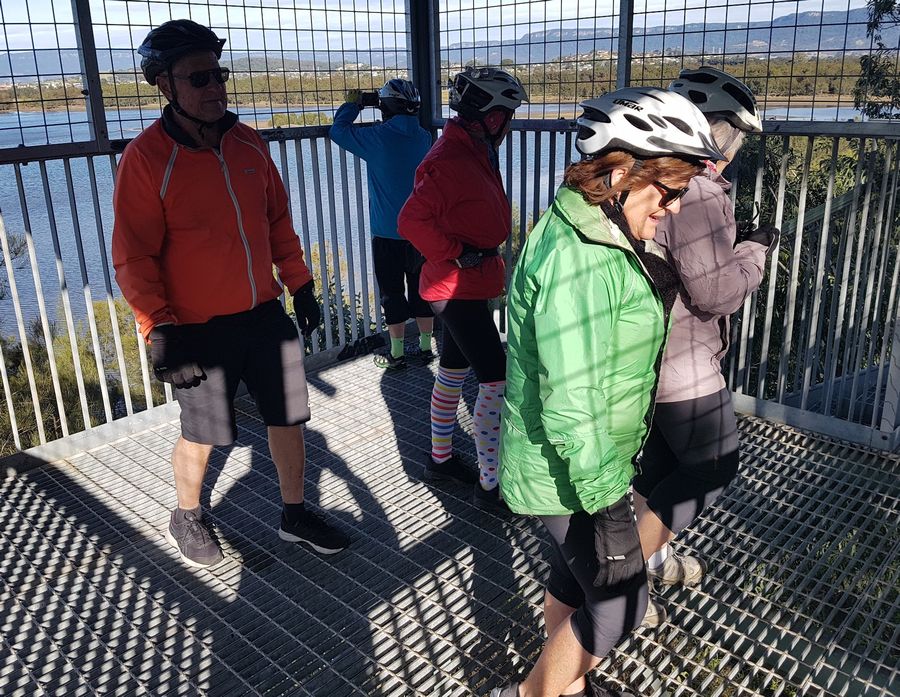 In the cage - 19 August 2023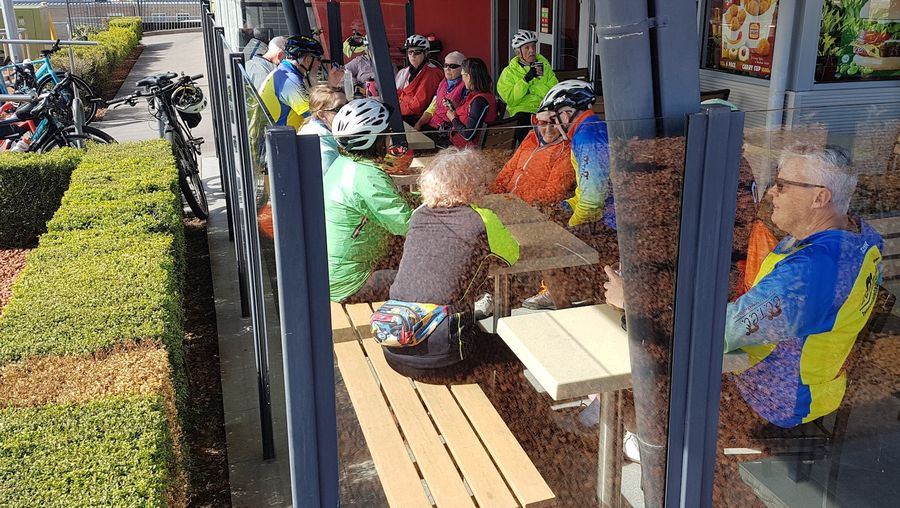 Lunch at Macca's, Dapto (?) - 19 August 2023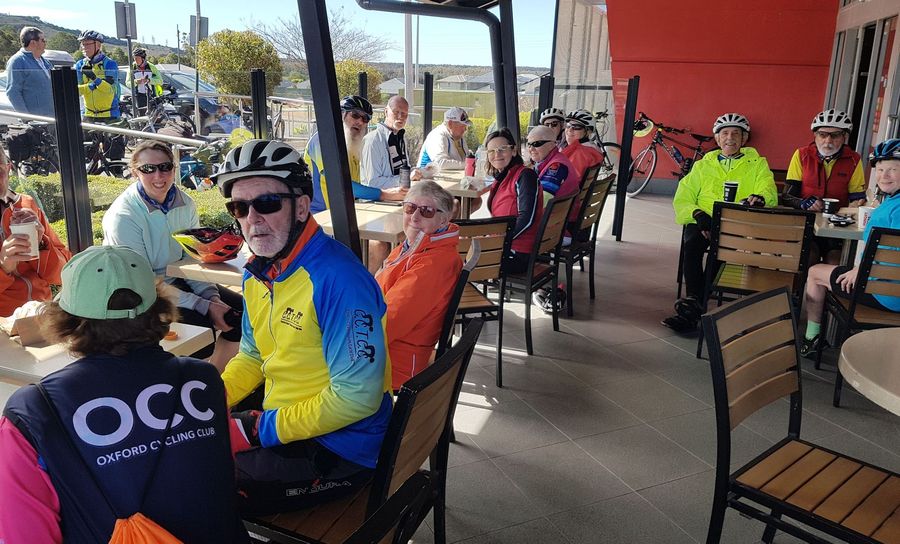 Featuring Michelle and John, and two more Johns and Annie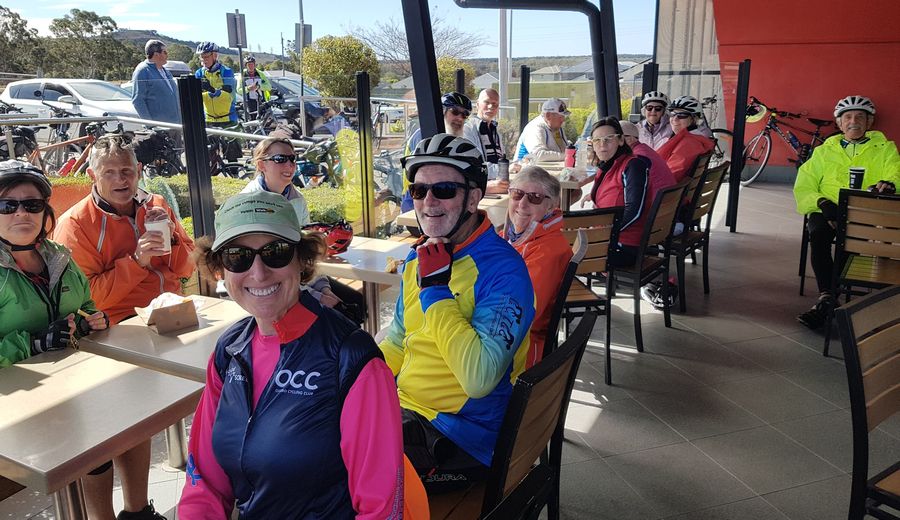 And Debbie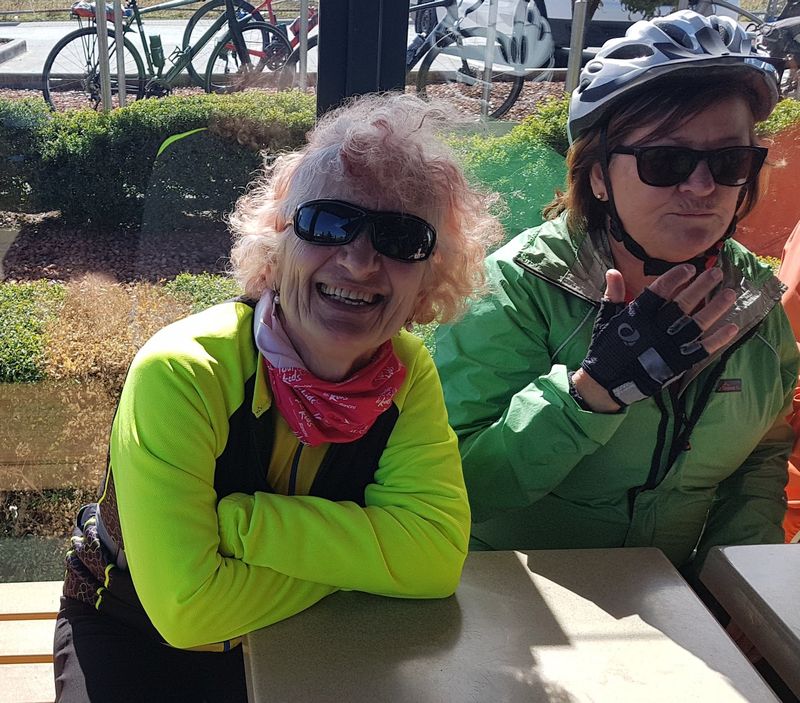 Josie and Sue, sorry Sue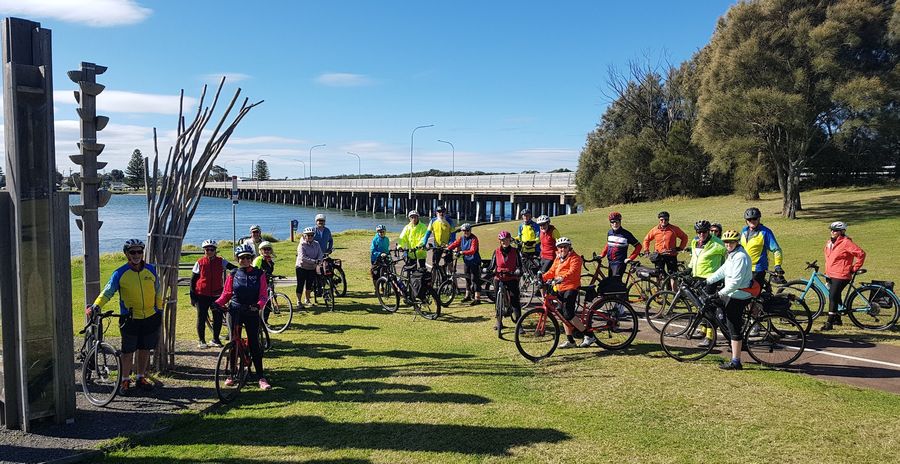 Back at Windang after our circumnavigation of the lake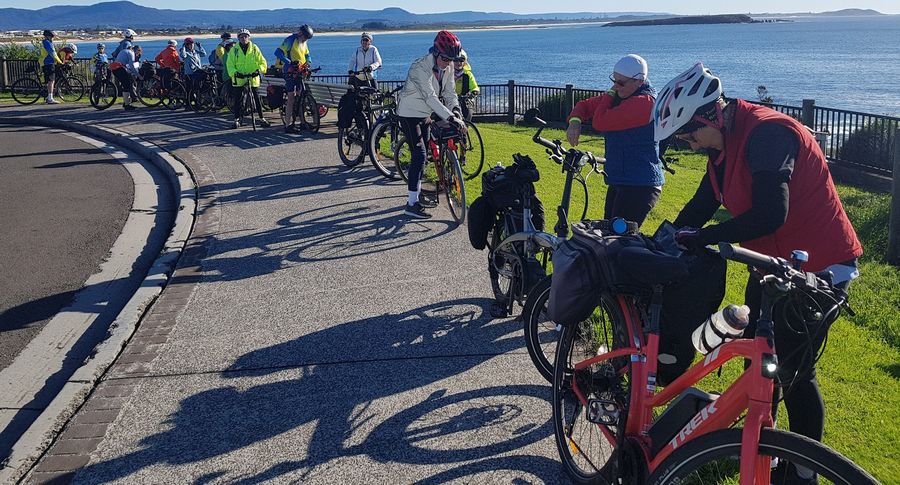 Our ride down to Kiama Sunday 20 August 2023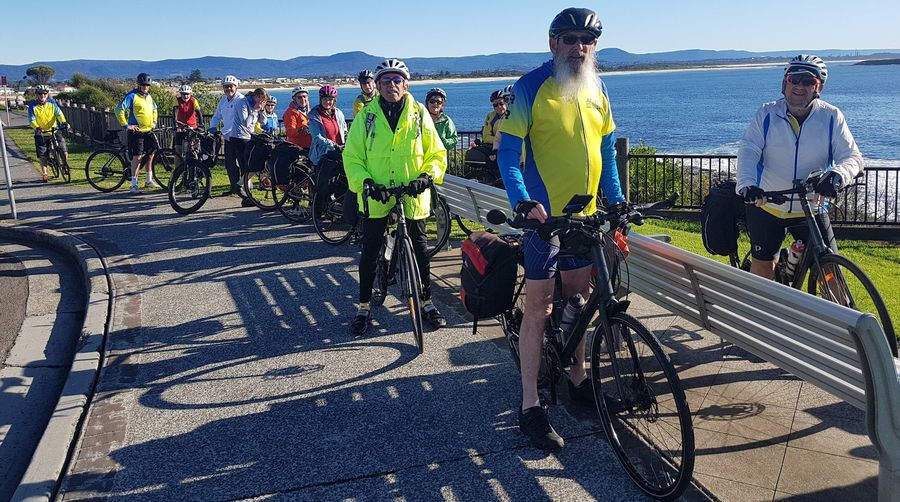 Spectacular scenery on the way south to Kiama - 20 August 2023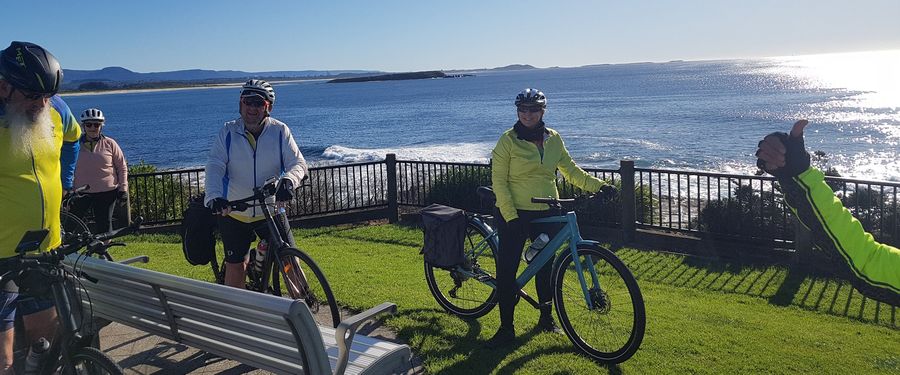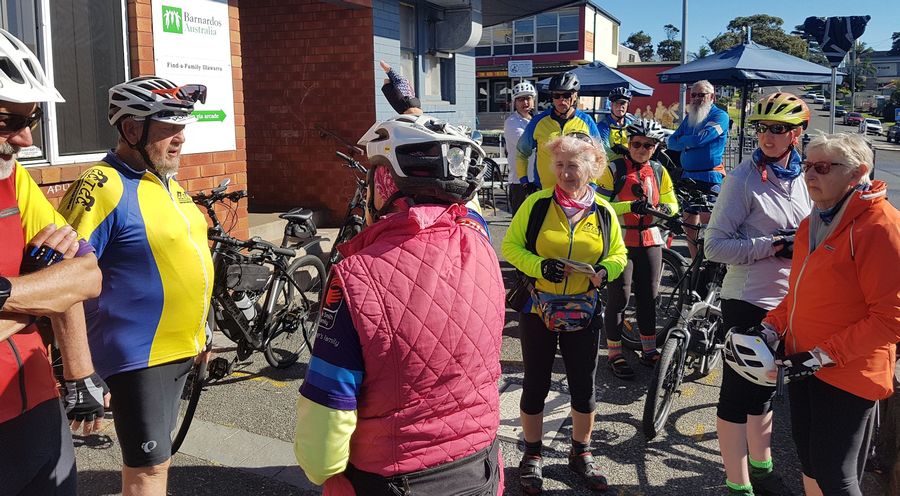 Lunch at Shellharbour, spread out to different cafés 9.41am 20 August 2023

Breathtaking views!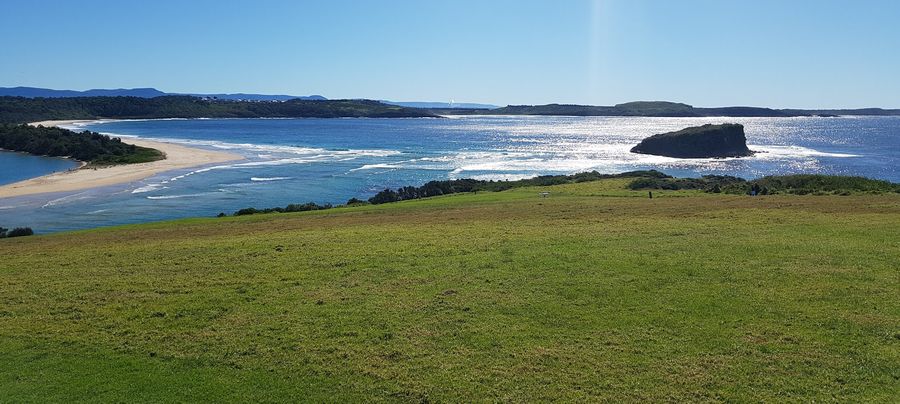 Everyone admiring the views, Carol waving - 10.43am 20 August 2023

Going to Kiama, wonderful photo, eh! Last photo.