All club rides are cancelled until further notice, due to the Covid-19 lock-down. You will be advised when the club can resume its activities.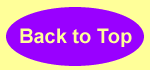 The riders, plus Jenny and Brenda, at Jenny's for m/t - 20 June 2021
Sunday 20 June – Back Roads to Bateau
Eight hardy cyclists met at Wyong, Danny (in mufti) joined us to check out the day's program. With Steve in the lead and Sue as sweep we set off. With such cool grey weather, but no rain, there was little traffic on the cycleway round the lake and The Entrance was deserted.
Our route gave us a good view of huge seas and then we turned inland on quiet back roads. Our ETA for morning tea at Jenny's house at Bateau was spot on. Josie was already there and Danny and Brenda soon joined us. We enjoyed hot drinks and cakes sitting on the deck overlooking her garden, our special thanks to Jenny. The garden featured a sculpture of Lola (a bikini clad lady with swim goggles ready to dive into a pool). She can't have been feeling the cold.
Anne decided to return via the lake so the rest of us continued through Tumbi Umbi and on to the lake path to Wyong. Our intrepid group beat the elements and the only complaints were wet feet and cold hands. Thanks to everyone for coming - what a great day. More photos on our FB Group page.
Cheers
Sue
Sue's shot of Jenny's visitors - 20 June 2021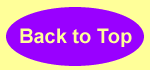 CCTCC ride members at the mermorial to very early seafarers, bearing poetry by John Masefield, or someone - 13 June 2021
A perfect day for cycling, Glenn leading 14 club members. We saw Jane and Heiko but they didn't join us. Sunny with no perceptible breeze.
All rugged up on a very chilly morning, off to Woy Woy on the bike path. Across to Spit Bridge and right up the hill to see the stone memorial at the top. Just some ancient poetry. From there we jumped straight on to the bridge, no going up the little pathway, except for me, and across that magnificent bridge, but no time for photos, despite the wonderful views.
Then make our way across Empire Bay Road, always tricky, and into the world of little pathways and steep hills. Glenn had booked a table for 14 at the Kincumber Post Office café, for 11.30am, so we had extra time, which Glenn tried to fill with extra-curricular activities.
On arrival at the caf, we were glad we had booked, as there was a queue to apply for a table, but we just breezed in, having provided a $50 deposit. Considering how busy they were, we didn't have to wait all that long, John E was the most outspoken about the delay, and he didn't even buy anything! Anyway it was all gorgeous, especially the waitstaff, and the Maitresse d' looked just like Kitty Flanagan, but a lot younger.
On our way again, on roads that I'm sure I've never seen before, up a lot of hills and finally back to The Entrance Road. Didn't have any dramas, no prangs and didn't lose anyone. Thanks everyone for coming, and thanks Glenn for leading, and Paulie for sweeping up.
Danny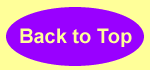 On arrival at Central Station - 6 June 2021
Another brilliant cloudless sunny day, if somewhat freezing at 7.00am, when we caught the train from Tuggerah. All up 20 of us made our way to Central Station for the beginning of our exciting Big Day Out in the big smoke. Paul devised and executed this ride, coming down last week and doing the whole thing himself as a reconnoître.
We started off riding down through the city to Mrs Macquarie's Chair, then back up to the Terrace on the Domain for coffee, quite a posh café, where we had our first coffee and something nice to eat to get us going for the big ride.
Then we rode down to Circular Quay then up on the Cahill Expressway for a look-see and a photo opp. Back down to road level and through The Rocks and under the Bridge on Hicksons Road. Paul kept stopping us to explain the history and features of each interesting place we saw, and did a very good job of it. Any passersby would have thought we were a touring group with a professional guide in place.
We continued on around the harbour's edge and into Barangaroo before crossing Darling Harbour on the Pyrmont Bridge. We then rode through Pyrmont and towards the Anzac Bridge, where we managed to get from one end of that giant bridge to the other without actually going across it. There were plenty of short sharp hills which tested us out, and I was wondering why I didn't bring my e-bike today instead of my mussel bike. Still, good exercise! The reason was that the e-bike is too heavy too wrangle in and out of the truck, and in the train, and up the steps at the Sydeny Harbour Bridge. We eventually found our way into Balmain and onto the ferry wharf, where we just managed to catch a service going to North Sydney - lucky!
Once on the north side Paul took us to Luna Park for some more photos before leading us to lunch at Kirribilli. Time was pushing on, despite the short distance we had ridden, but such is the demands of a guided tour. We lost our back markers a couple of times so Paul had to go back and find them. By the way, Martin was our sweep, and despite a couple of hiccups did a good job on his e-bike.
After lunch we had the prospect of climbing up to road level on the SHB, up many flights of stairs. Some e-bikes had a 'walk' mode which helped a lot, but you still had to walk up many steps, which isn't easy at our age. However, we managed to cross the bridge and finished up at The Sydney Observatory, where we saw a blushing beautiful bride getting her photos took. It's also a good spot for shots back over Darling Harbour and Barangaroo.
From there it was an easy run down to the southern end of the city, along bike paths, but quite squeezy and with short traffic light sequences, breaking us up. We all finally came together near Central Station where we soon caught a train back to the bush. The boredom of the long train journey was relieved by sitting near someone interesting (Carol) and talking about all our travel experiences. Before we knew it we were back at Tuggerah and heading for home, just as it was getting dark, having spent the whole of the daylight hours engaged in this wonderful touring experience - well, that's the name of the club, eh!
There are many more photos apart from the ones shown here, and they are on the FaceBook CCTCC Group page here. Thanks everyone for coming, an outstanding effort and rewarding for Paul who put so much work into presenting the ride. The distance covered was about 35km.
Danny
A group of happy riders - 6 June 2021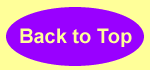 Re-group at Gorokan (Maree, Linda, Viv, Andrew, John, Greg, Barry, Steve. Missing: Danny, behind camera, and Colin, at the toilet) - 30 May 2021
Ten riders this morning, good turn-up on such a cold day. About 14°C, with a SSW breeze of 15 knots, rising to 17° maybe and breeze up to 20 knots. But, despite all that, it was a lovely day, sunny/cloudy, clearing to sunny, with no rain, only a hint of precipitation at 0800 near Gorokan.
Andrew led us and John Eddie swept up, although I did take over the tail at Budgewoi and quite liked it, strange for me. I may do the tail from now on, happy to help. Andrew led us on a direct route up Main Road, Toukley, and onto the footpath from the roundabout all the way to Budgewoi. Much more relaxed than going on the road, thanks Andrew!
Once we turned into the wind at Budgie we noticed how freezing it was, but ploughed on regardless. It's a lovely ride along the north shores of this lake, with the best view reproduced below in a photograph. Stopped at Buff Point for a wee break, then continued on to San Remo, where my local knowledge helped us find the Northlakes Shops and La Macchina Espresso café where we had a very pleasant m/t out of the breeze.
Back on the road, we pushed into the wind all the way up the Pacific Highway to Bunnings at Charmhaven South, where we successfully negotiated crossing the hwy safely before riding down to Arizona Road and Hakone Rd and the wonderful Warnie's Wetlands. Another pinch-point at Sparks Road, but we got through that OK too.
Up to Minnesota Road and along the entire length of that cold mid-west state to the highway again. Andrew led us straight through into Figtree Blvd, then doing a u-turn around the close-by roundabout back to the highway for an exposed ride back to Pollock Avenue, while Linda, Baz and I, Toukley refugees, headed back east to home nearby. A good representation of the Toukley club too. When I got home I had 57km up, a surprise to me, so I suspect everyone would have close to 55 for the day. Well done CCTCC club, a beautiful ride on a fine and brisk day.
Next week of course is our postponed adventure into the big smoke, so make sure you catch that early train. See you then. Thanks to Andrew and John for their guidance today.
Danny
Beautiful scene from the top of Buff Point, see the choppy water? - 30 May 2021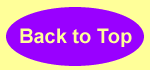 View over Bar Beach - 23 May 2021
While rain was forecast, it never happened, just sunny cloudy beautiful weather. Fifteen riders met at Broadmeadow station, some driving there, some riding, others on the train, for a very interesting and exciting day.
Pedro and I (Danny) drove to Belmont then rode our bikes up the Fernleigh Track, giving us about 65km for the day, the basic ride was about 32km, but Greg rode up from Erina for a total of 109km!
First stop of the day was Macca's Broadmeadow, which is very friendly to elderly non-technical riders and we didn't have to press any buttons to get our stuff. But we did sign on the Covid-19 QR scanner. Then a pleasant ride through the 'burbs near Throsby Creek to the Stockton Ferry Terminal where we just made it onto the ferry before it left. Greg had gone to the toilet so missed the boat, and we didn't notice till Glenn did a head-count on the other side. There we found our old friend Lindsay, looking well and casual, who made up the numbers till we got Greg back.
We then rode out along the point to the ocean, looking across the river at all manner of watercraft, and got some good shots. After a quick look around Stockton, including the old power station, used to supply high-preasure water to drive hydraulic engines for industry, we rode back to the ferry and said goodbye to Lindsay.
Back on the Newcastle side, we rode up to Nobbys Beach, but not to the end of the rocky point, then up the hill to Bar Beach - a hard slog for the muscle-bike riders, pleasant for us e-bikers. We had lunch at Bar Beach Café which, despite being swamped by hungry beachgoers, managed to feed us in good time, and very delicious too.
Then we rode back to Broady, while Pedro and I rode back down the FT to Belmont. Thanks to Glenn for leading the ride, and Boston Bill for sweeping up. Nice to see Paulie back on the bike. Thanks also to everyone for making the big effort to get up here. I think Sue Hunt was the furthest to come. There are more photos on our FaceBook Group page here.
Danny
Waiting for the ferry to take us back across the Hunter River - 23 May 2021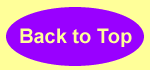 Friendly alpacas on the Hidden Valley road - 16 May 2021
Very cool this morning, about 13°C at 0900. Roy was leading the ride from Wyong Rotary Park to Hidden Valley, up Ourimbah Creek Road (OCR). We had 5 riders at the start, but Greg met us at the start of OCR, and we stayed six till he rode home from Chittaway, after catching the train up from Gosford.
There were Roy, Greg, me Danny, Carol, Heiko and Martin, who volunteered as Sweep. Very little traffic on OCR, just a couple of horse riders, and of course many farm animals, a wonderland for children to see. Sheep, cows, alpacas, horses, goats, unicorns.. Kiddies' paradise!
Due to an executive decision (forgot) we missed Palmdale and therefore Ffoots Road, but nobody complained. It was still freezing in the shade of the trees, but quite nice in the sunshine. There was a bit of a cold WSW breeze of around 7 knots, so in our faces heading out, but nicely behind us on the way back down the creek valley to the nursery where we had coffee.
They did warn us that the coffee would be about 20 minutes, which was alright by us, except for Heiko, who refused to pay for waiting, but waited anyway. The café had the wrong labels on the cakes, so I finished up with a pain au chocolat, instead of an almond croissant, which was what I wanted,
We were soon on our way again, down Burns Road to Enterprise Drive, thankfully not too much traffic this morning, and back to Tuggerah Rail, where I left to visit Cycology to buy a new mirror, having smashed the old one getting my bike in the truck. Bugger! Forty buck mistake!
While few in number, we had a grand day out, thanks to Roy and Martin for looking after us. There are more photos on our FaceBook Group page here.
Danny
Four of us paying attention at the top of OCR - 16 May 2021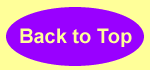 Rest break at Toukley Bridge, Nikki's in the other photo. - 9 May 2021
Ten members turned up today for my ride to Chain Valley Bay North (CVBN), despite the weather looking dodgy, ie cloudy, cool, spitting rain... They were me Danny, Nicolette, Greg, Pam, Merilyn, Graeme, Andrew, Carol, James and Heiko. Hugh wasn't able to do our ride owing to medical stuff, but we saw him at coffee.
James was our sweep, but we stopped whenever necessary to avoid anyone getting lost. First we rode to Gorokan Peace Park for a wee break, then up through Toukley to the end of the Main Road, turn left at the roundabout for a sprint down to Budgewoi, where we had another catch-up.
Continue up Lizzie Bay Drive to the highway, right, left, and we're in CVBN, God's Waiting Room. After a spell at Josh Porter Reserve, where there were a few people enjoying Mothers' Day, we headed back to the highway, and Doyalson, completely missing the Lake Munmorah Shopping Centre, as we had our little hearts set on La Macchina Espresso at San Remo, for excellent coffee and service.
The café at La Macchina was full, but they treated us as take-away customers so we didn't have to check-in, but we did all have our masks on. The almond croissant was delicious and so was the coffee. Hugh popped in to say hello, but we weren't going his way.
Back on the road, we rode south along the hwy all the way to Lake Haven, but I couldn't go straight home. The trickiest part of the ride was crossing the highway at the nursery near Bunnings, but a kind driver stopped for us. Back through the Warnervale Wetlands and down Minnesota Road to the hwy, follow the hwy round to Pollock Avenue and back to base from there. No punctures, no falls, no chain dramas, just a lovely ride with friends. It started raining just as we arrived back at Wyong, but by then we didn't care. Thanks for coming everyone - such a pleasing ride! Don't forget to note your printed calendar that Sunday 6 June is the City of Sydney ride, previously listed for today.
Danny
At the Gorokan Peace Park, with Nicolette - 9 May 2021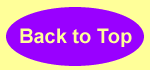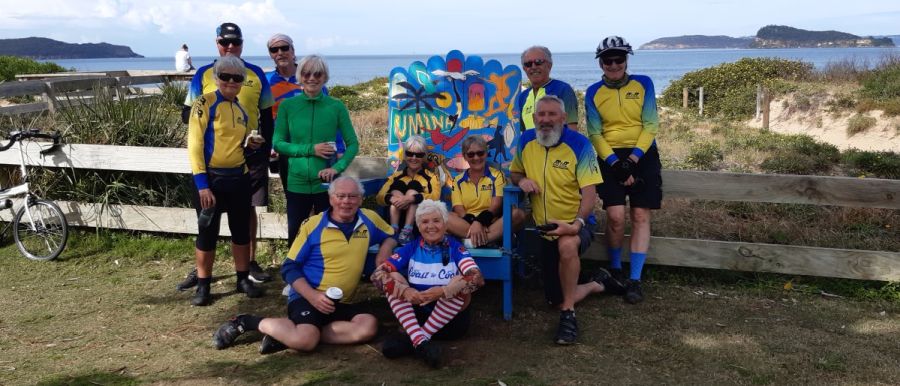 Well-disciplined crew at Umina Beach - 2 May 2021
A perfect sunny autumn day and a relaxed pace made this a very pleasant way to spend the morning. Anne led 12 of us to Woy Woy where we were met by Margaret and Paula. Now 14 riders we continued on to Umina Beach Surf club for coffee.
Our return route was a "new" route through the quiet back streets of Umina Beach and Woy Woy. While we followed the creek we encountered some sand and gravel and we pushed the bikes rather than riding. A few departed before reaching Gosford, for a total of 42km. No incidents and no punctures on this Classic Favourite, thanks Anne for leading.
Sue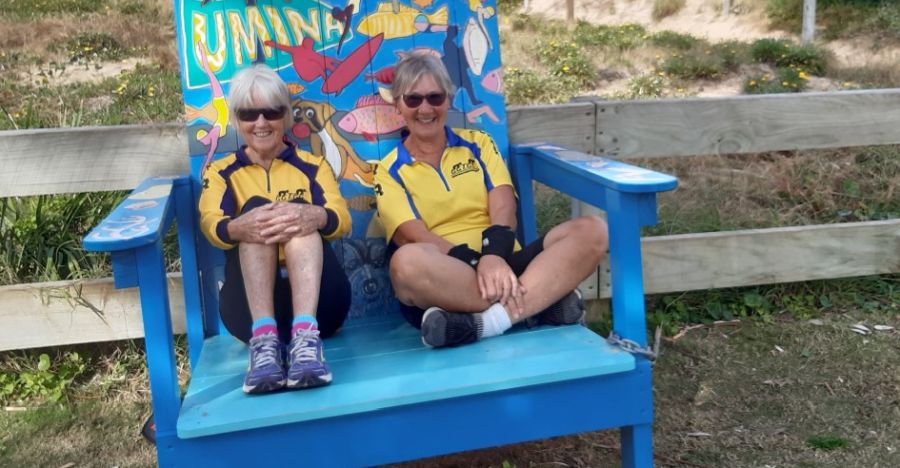 Two little girls at the beach (Margaret and Carol) - 2 May 2021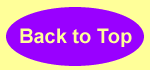 View of the City of Newcastle over Throsby Creek - 25 April 2021
I had been dreading this day for weeks, but it turned out to be one of the best rides of the year so far. Eight riders attended at the early hour of 0830 at Wyong Rotary Park.
They were Viv, John E, Col, Andrew, Greg, Roy, Nicolette, and me, Danny, leading. The weather was fine and sunny, but a bit cool to start, but not enough to make me bring my new jacket. In the sun it was nice, and stayed very pleasant all day.
At Budgewoi we met a big group of guys on MTBs, with a support car. We told them we were riding to Newcastle, and they said 'We're riding to Toronto and Kurri [Kurri]!', so we just shut up and got on with it. At the iconic Big Prawn at Crangan Bay (2259) we took a photo as a proud record, then continued on towards Swansea, bumping into Marshall before the Murrays Beach turnoff. He had ridden down to meet us and we were happy to have him, as he was the only one who knew his way around Newcastle. We got a phone call from Paul, to say he would meet us at the Belmont Station with a sore knee.
At Swansea we had planned to dine at Macca's for m/t, but Nikki suggested a new café overlooking the channel. When we got there it was closed, as were most of the other cafés due to ANZAC Day holiday. We eventually re-discovered 'Cozzies' in the main drag, and ate our stuff outside on the seats/table. Very nice and not too slow service.
After an urgent stop at the Blacksmith's toilet, we continued on up the highway, till we were pulled over by Paul, who had decided he couldn't ride as his sore knee was too painful after all, after being hit by a car on Thursday.
Up the Fernleigh Track, where an idea was hatched that maybe we should make the most of such a lovely day, and being at Newcastle, to wander up to Nobbies Beach for a squizz. John and Roy opted to catch the train from Broadmeadow, no recriminations from the rest of us as they had done such an amazing job, at 79 and 84 years old respectively.
So the rest of us, with Marshall leading the way, rode up some mystery streets, then found ourselves on Throsby Creek (see photo above), on our way to the busy and exciting picnic that is the Newcastle city. Despite all the people, we managed to get some lunch (I had a delicious Wagyu hamburger de-luxe from the SLSC café), and more coffee for those who needed it.
Marshall then took us to the Newcastle Interchange, which I had never seen, and left us to catch our train back to Wyong. We were all feeling very chuffed at doing the big ride (about 85km) and joining in the holiday festivities in the beautiful regional city of Newcastle. More photos on our FaceBook Group page here.
Danny
Nicolette getting her leg over at Nobbies Beach - 25 April 2021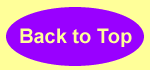 In the morning sun, CCTCC has its first break - 18 April 2021
A chilly but fine morning of about 13°C with 20 riders present, and the promise of a few more as we made our way towards Woy Woy. Roy led the ride, and Boston Bill swept up the remains. At one stage we had 23 riders, then 21 then 22, then 23 again as Greg caught up with us at Davistown after missing the start and deciding to catch us going the other way.
As is always the case on Sundays on the 'peninsula' there was a lot of traffic, but everyone was courteous and patient, even us. We picked up Annie at Woy Woy, but lost Ros and John soon after due to illness. Jenny and I were on our e-bikes, and made the most of them on the hilly terrain. I was amazed at how stoïc and determined everyone was, what with all the hills, especially with me flying past on my magic machine.
Eventually we reached Davistown, the highlight of our trip, where our organising skills paid off as we all sat together to enjoy our lovely coffee and carrot cake. We all signed on with the QR code, eventually, and were checked at the table.
Our usual route out of Davistown via Saratoga was abandoned by Roy, who took us back up Davistown Road, with many hills, rather than the waterside way, which is about 3km longer. Different, OK, and we all reached Avoca Drive intact, with no word of complaint, so well done everyone. Some riders were a bit slower, but we waited for them. By-the-way, we had a newbie today, Alison, who was used to riding her bike 15kms at a time, so good on her for giving it a go.
Nicolette and I agreed that we wouldn't ride any further than the set ride, to round up to 50km, so she recorded 44km while I fibbed and got to 50. Sorry!
All up, it was a very enjoyable ride in perfect conditions, thanks to Roy and Bill - well done everyone!
Next week is my ride to Newcastle, return by train, starting at 8.30am at Rotary Park Wyong, next to the highway bridge. If you arrive late, you will be able to catch us if you speed up a bit, going on the river road to Gorokan and Noraville, Budgewoi and Lizzie Bay.
Danny

View off the Rip Bridge, with somebody's passing helmet in shot - 18 April 2021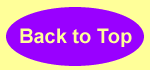 Lake Budgewoi and westerly wind - 11 April 2021.
At least a dozen members bravely attended the Wyong start of this Grade 6 ride out to Cooranbong, via Jilliby Road and Dooralong. Michelle led the ride, not sure who the sweep was. There were many hills and a gravel section, so going was slow.
Without my e-bike I couldn't do the ride from Wyong, so I rode from home to meet the others at the Relish Coffee House (checked my NSW Service App), Cooranbong, wearing my club shirt. That was 25km, and hard yakka heading into the westerly wind of 15-20 knots. I had my coffee and a snack and was heading back when I met the others coming up from Mandolong Road. So I followed them back to the café for a quick chat. I had already been there for an hour so only stayed for a few minutes before heading back home with a tail-wind, much nicer. My totaL distance was 60km, and the main ride was about 66km. All well over 500 meters vertical.
Maybe I'll get a report from Paul, otherwise, this is it. Thanks everyone for coming, and thanks to Michelle for leading such an interesting and challenging ride.
Danny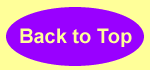 Pearl Beach Riders with Christopher, our newest member
Hi all
Good weather for the 8 of us that turned up with Roy leading and Bill sweeping. Others were John A, John L'Es with his Ebike (nice Bike!), Paul M, John O, Sue H, and Greg H. We headed off towards Woy Woy for our usual stop then headed under The Rip Bridge to Umina. Then to the start of the climb up Mt Ettalong when John L'Es took off passing us all up the hill to the top then waited for us there after we all dropped down to Pearl Beach for coffee and cake. After the break, we started back and John E and Greg took the cliff face while the others rode up, most walked the start of that steep section except Roy the wonder boy who rode up all the way and John L'Es reaching the top. We flew down, I reached 60klm going down, then we all regrouped at the roundabout at the bottom.
As Roy wasn't familiar with the back roads, Paul took over the lead till the lights at the Pool, then Roy took over again. He stopped for a photo with a young boy on his bike (see pic above) at Woy Woy then we rode back to the start. Thank to Roy and Bill for leading and sweeping, it was a good ride with 54klm all up.
Paul M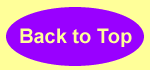 Club Holiday in Nambucca April 2021
Hi All
I hope you all survived all the rain we had and that you are all safe. Big thanks for those that came on our away ride we had 17 riders with a few Partners Peter and Sandy. We had some good rides and the weather was kind for us during the day and we had a good time.
The Sunday afternoon we headed out for a short ride to Nambucca Heads breakwall with a bike path all the way and we picked up some food and supplies on the return trip. The club did a BBQ on Monday arvo and we went out to dinner to the Nambucca RSL on Tuesday night, the ride out to Bowraville was a nice ride through the hinterland of the Nambucca Valley. We had a few short hills but was mainly flat and not many cars on those roads. Tuesday we headed up to Valla Beach checked out the scenery from the lookout, some rode down to the beach. We had coffee and eats at the coffee shop then returned down the old highway and turned off to ride around the hinterland via Macksville then on the cycle way back to camp.
Wednesday morning was raining and it looked like it was to continue most of the day so we cancelled the ride and due to the weather we decided to call it quits and headed home Wednesday.
Cheers
Paul M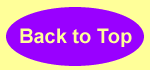 First rest stop - Tuggerawong shops - 7 March 2021
I think by the time we had all arrived there were 23 riders today, in perfect cycling conditions. Annie was our leader, and Boston Bill swept up, thanks to you both. Quite a few e-bikes today, but I wasn't on mine.
A steady Annie-pace towards Gorokan Peace Park, with a stop at Tuggerawong shops, as in the photo above. At Toukley Bridge we picked up Linda and Viv, included in the numbers above. There was no detectable breeze, 5 knots on Seabreeze. A good run down Wilfred Barrett Drive for a re-group at North Entrance, before slipping around to The Entrance CBD for coffee. Pleased to see the Bite Club Café open, now I know they only open on Friday, Saturday and Sunday. Saw Doug there who reminded us that the Toukley Club Night Ride is on at 7.00pm from that place.
Back on the grids for a run along the very busy bikepath to Chittaway, but luckily we missed all the small and slow creatures along the way. We took the scenic route back to Tuggerah, via Church and Lake Roads before the final sprint back to our starting venue.
Thanks everyone for coming, I'm sure you enjoyed yourselves.
Danny
I almost forgot, we stopped at Canton Beach to look at the beautiful Street Cars, magnificent machinery! Thanks Annie.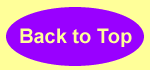 CCTCC riders at Brighton-Le-Sands - 28 February 2021
A very early start today, I left home at 6.15am to catch the train from Wyong, and all ten of us met up at our usual spot by the Strathfield railway station. Perfect weather with a 10-15 knot southerly breeze in our faces, which cooled us down considerably. Sue led the ride, and Steve looked after the rear end, two of very few people who knew where they were all day.
First stop was somewhere along the way, sorry I don't know the names of places down there, where we had a nice cup of coffee and a snack, and a loo break. The road down by the beach was very busy, luckily we had paths which we shared with a plethora of Sunday outdoors people, and otherwise avoided any involvement with motor vehicles. Especially busy at Cronulla, which I know, quite exciting just to be in happy place.
We then, as our ride title stipulates, kicked on to Kurnell, about 10 km further south, along Captain Cook Drive, named after the famous explorer who holidayed down that way. Then we returned the same way to Cronulla to catch the train home. Andrew had already hived off on the way down, and Paul also peeled off to ride all the way back to Strathfield before catching a train back. Must have done around 100km! The rest of us did about 60km.
We had more refreshments somewhere. Then began the long trip home, via Central where I had another coffee, but they were both only small ones, with cakes.
There were no punctures or mishaps, no e-bikes (I was on my mussel bike) and plenty of interesting things to see. Thanks everyone for coming, and thanks to Sue & Steve for managing the whole show. This report and more photos appear on our FB Group page here.
Danny
Crossing the Captain Cook Bridge at beautiful Botany Bay - 28 February 2021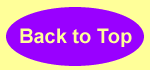 Animal farm on Ourimbah Creek Road (OCR) - 21 February 2021
Heavy rain all morning, early starters got soaked, but at Gosford the rain stopped at 9.00am and there was no more for the day. Initially nine riders lobbed at the sailing club, soon joined by a latecomer, then by 6 more northerners, making a total of 16 for the day. All the Tuggerah residents went straight home after Coffee, but we still had about 9 at the end. I was leading, and Paul and Martin took turns at the back. The weather was quite warm and humid, but cool enough once you got moving.
I took the team up past the Club and stadium, onto Showgrounds Road, into the railway station carpark to avoid the hill, then followed Manns Road to Narara Valley Drive and on towards Narara. I missed the turn-off to the bike path, it's so hard to see, and took the front half of the péloton the long way round to the Narara Shops, while the tail-enders, who had no idea where I had gone, took the correct path and arrived at the shops at the same time as we did. I'm sure nobody minded going up the hill, at least I didn't on my e-bike.
The next snag occurred where Railway Crescent meets the Pacific Hwy, as the roadworks have disappeared our little path down to Ourimbah. We discussed taking a dubious gravel footpath up the hill coming out behind the cemetery, but I decided we should just go for it, as the narrow highway section only goes for about 250 meters, it was downhill and there were hardly any cars on it anyway. Worked well, back on wide roads in no time!
At OCR we gathered up Jane, Pedro, Viv, Linda, Hugh and Nicolette and made the very pleasant ride all the way up to the end passing the namesake property Hidden Valley near the end. Some nice walkers/runners took some photos for us, interrupting their long trek up the Great Northern way, having already covered about 45km for the day.
Back down OCR to the nursery for coffee, but our visitor Colin Izax made a fatal mistake and didn't wait for the sweep, so spent half an hour going to all the wrong places before he found us. Delicious coffee and cherry strudels were enjoyed, while my back tyre went dead flat with a chunk of basalt from the carpark embedded in the tube.
With help from John and Paul, and others, we soon had it fixed and resumed our trip back to Gosford. Paul took us on a secret path through Narara and Gosford, coming out on Racecourse Road for a refreshing change from the usual route.
Thanks everyone for coming, from far and wide, on a day that seemed sure to wet us good. More photos and comment on our FaceBook Group page here.
Danny
All of us at Hidden Valley - 21 Feb 2021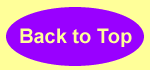 Eighteen CCTCC riders on the Swansea channel headland - 14 February 2021
Big day out for us meeting at Broady for a ride down the Fernleigh Track to Swansea. Eighteen riders, a good turnout even for Gosford. Beautiful sunny day, some clouds and a stiffish breeze from the south, increasing as we needed it to get back up the Fernleigh Track (FT). Paul led this ride, and as a citizen of the area he knew all the detours, which he took us down everywhere for interest. TotaL kms about 51, as predicted, and Greg did the sweep for the first half and Hugh took over at Swansea. Thanks all three for looking after us. No prangs, punctures or dramas.
There was a lot of traffic on the FT, to be expected on a Sunday morning, but everybody was nice, especially us. Coffee was taken at Macca's, Swansea. Rob and I had e-bikes, for which we were grateful, given all the hills, but everybody managed very well, despite their considerable age. Young Sam came back in my truck, cutting an hour off his trip back to Wyong by train. His mum and dad stuck with the railways.
Thanks everyone for coming along to such an out-of-the-way place, especially if you live in Roseville. A super day out.
Danny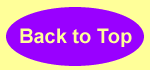 Glenn and his crew on the way back from The Entrance - 7 February 2021
On another date pudding day (warm and sticky), Glenn led 18 riders, including him, from Rotary Park in Wyong on a shortish but pleasant trip to The Entrance (T/E) for coffee. For variety's sake we had a small detour through the back streets of Tumbi and Killarney Vale, actually the same as we did on Friday with the TDCC Coasters, re-joining the Tuggerah Lake path further east.
A very pleasant coffee/snack was enjoyed in T/E CBD where there was plenty of room despite it being Sunday morning. We then headed back the same way, minus the Tumbi Loop, to Bluebell Park for a break, then back to Wyong the same way we came. Except that I chose to go on the Reliance Drive/Pioneer Avenue loop to avoid the bumpy and broken pathway. Starting from the back of the pack I thought the others would be long gone by the time I got back to Wyong Road, but I couldn't find anyone till I stopped at the Tuggerah rail and there they were way behind me. Good detour!
When I got back to the Wyong toilets where my car was parked, I decided to do a few extra ks to at least reach 40 for the day, on my old muscle bike. I bumped into Nicolette doing the same thing the other way! So I got to 40 which was her goal as well. A very pleasant ride, with a couple of new guys, viz Perry and Rob, who also enjoyed the ride.
Thanks to Glenn for leading the ride, and to Paul and Bill who shared the sweeping up. And to everybody else for coming.
Danny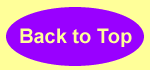 Regroup on the way back from Yarramalong. Hugh not present as he went to Wyong Creek PS instead of the hall - 31 January 2021
I dressed for rain, but it never did. Everybody else was dressed sensibly. Just warm and sticky, like a date pudding. Andrew was in charge, and Martin kindly did the sweeping up.
We had a new lady today, Linda, as well as an old one, but she conked out after 8km. Her bike wasn't up to scratch, stuck gears, wearing sandals, and a basket for carrying bread. She rang her husband, then rode back to meet up with him.
There was a lot of traffic on the road, as usual, motorbikes and cars and trucks, but they were all well-behaved, except one jerk going the other way who screamed abuse at us in the foulest terms. May have been a passenger. Sick!
Lovely coffee at Yarramalong. A keen bunch these Central Coast Tourers - 3 aged over 80, and another couple pushing it (including me). By-the-way, seventeen riders, including the early finisher. Good turn-out!
About 40km for the basic ride, but Pedro rode from home at Noraville, and came home around Tuggerah Lake - 87kms! Thanks everyone for coming, and to Andrew for leading and Martin and Paul for following up.
Danny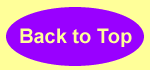 Morning tea at Plant Impact, Empire Bay - Sunday 24 January 2021
We knew it was going to be hot, but never-the-less nine riders joined us at Masons Pde, Gosford, for a relaxed ride to Empire Bay. We then picked up Jane at Bunnings, making ten all up. Paul led the ride, and Greg swept up on the southbound leg, and after he left Hugh did the honours.
I was on my e-bike, and very glad of it too. Not that there are that many hills, but on a hot day it soon saps your strength. Down to Woy Woy, and Blackwalls and over the Rip Bridge. The usual meander off-road to avoid the main road, then we soon found ourselves in Empire Bay at Plant Impact café. We hadn't booked, and the place was booked out, but one large table was booked for noon, so we were able to use that and be quickly gone again. Very nice café, with the feel of a Thai jungle, apparently.
At this stage we lost Greg, then Jane at Woy Woy, as she had already ridden the next part. Paul took us on an interesting route which I can never remember.
Back again in 3 hours, thanks Paul, Greg and Hugh. Thanks to everyone else for coming on such a hot day, 30°C? Did threaten to be 35°. Very enjoyable ride.
Danny
Plant Impact - 24 January 2021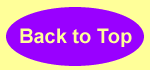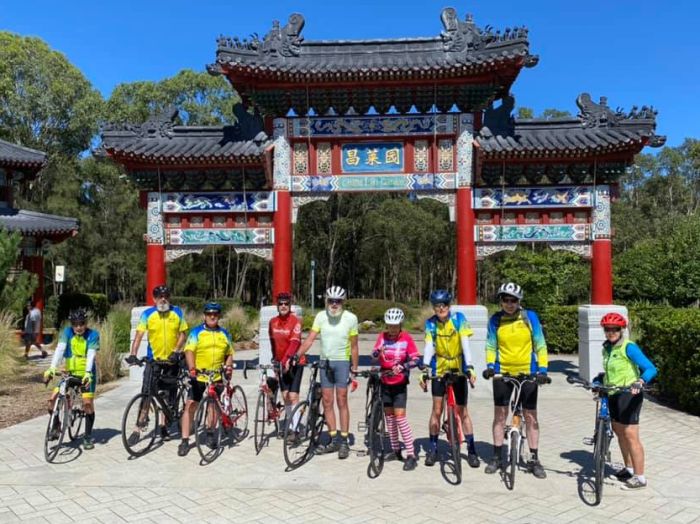 A textbook ride with lots of interest – perfect weather, steady pace and our route mainly on dedicated cycle paths.
Ten of us gathered at Bella Vista metro station to ride the M7 cycleway and Western Sydney Parklands. We set off with Sue in the lead and Steve as sweep.
After a short ride, we enjoyed a pick-up coffee at Café McKels Norwest then joined the M7 cycleway. After 10 kms we turned off the cycleway and enjoyed the peace and greenery of the Parklands Track. Our next stop was at the Chang Lai Yuan Chinese Gardens at Doonside where the miniature railway was operating and where we had a photo stop at the elaborately decorated arch.
We returned to the M7 cycleway to reach the Light Horse Interchange. Here Sue told us about the significance of the red poles with stainless steel plumes along the M7. The poles represent the horses of the Light Horse Brigade who fought in WWI and the plumes represent the emu feathers in the horsemen's slouch hats. At the Interchange we had reached our furthest point and returned to Rooty Hill shops for coffee & food.
Lots of interest here – a medical centre with a sign "Circumcision Available" but no-one took advantage. However, tempted by the Tropical Taste Market several of us ventured in and bought authentic curry powder. We returned by the cycleway to Bella Vista station.
Thanks to everyone for an enjoyable day with no incidents and no punctures.
Sue

Light Horse Loop Bike Ride with CCTCC Club.
This was an enjoyable ride in fine weather. Most of the ride was on excellent cycleways. I was pleased to see how these outer western suburbs had been improved over the years with excellent amenities and beautiful parks. There were more hills than I expected. Major roads were cut through hills whereas the bike tracks alongside them followed the original contours. We ate our picnic lunches in Rooty Hill. Much hilarity about a doctor's surgery's large ad for circumcisions. Hats off to leader Sue for leading the ride and husband Steve for acting as Sweep. They must have done a lot of work planning the ride as we negotiated many intersections that were not well signposted. We had a small turn out for the ride - pity as it was an interesting ride.
Hugh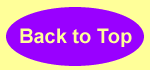 Nice bike path at Tuggerawong 10 Jan 2021
Beautiful warm sunny day, fifteen riders at Wyong Rotary Park, Danny Leading, Martin sweeping up, with Michelle doing the home stretch.
Headed off down the river road for about 10 kms, till I had a repeat of a persistent problem with my rear tyre. (Flat due to dodgy rim tape, only replaced yesterday, but shifted inside the rim) So after Paul repaired it I rode home to get my other bike (e-bike) and chased the group to Norah Head. Actually got there before them!
We then chose The General Store Café where we were served quite quickly for that time of the week, so excellent service from them!
We then rode back more-or-less the way we came, taking Prawn Beach Lane on to the beautiful new bike path which has recently opened its new extension. Turn right at Jensen Road, all the way to Pollock Ave, where Nicolette dived into Kooindah Waters for a proper feed and drink. A few others had left us by then, but the remnants came with me back to Wyong, well-pleased with their efforts. Thanks for coming everyone.
Changing bikes in the middle wasn't my only hassle for the day. After carefully preparing a new sign-on sheet this morning I left it at thome, so I had to drive back from Wyong to get it, transforming a 45 minute buffer into a 5 minute scrape-in. Also forgot to turn Strava on, so I drove it back to the place I started it, but missed by a couple of km.
Danny
Some of us at Umina SLSC - 3 January 2021
In a wet week, thirteen riders tried their luck at Gosford Sailing Club for our first ride for the year. Annie S led us out in cloudy, mostly dry and warm conditions, which stayed that way for the whole ride.
We had a couple of newbies who found the gentle pace a bit demanding, so they left us at Woy Woy. There was a breeze from the NNE of 10 knots+ but we didn't notice it. Annie mixed up the route a bit for safety and variety, so we didn't hit the shore at Woy Woy till well down towards the southern end. No punctures or other mishaps were experienced during the ride. The café at USLSC was all re-arranged to cope with the new requirements of the pandemic, and was actually better than on previous visits. Hot drinks were dispensed and food supplied, along with tables and chairs, so you can't ask for more than that, eh!
The route back was also new, but Annie knew where she was going and that's all that mattered. A fairly easy ride, very pleasant and interesting, with plenty of walkers, joggers, dogs and kids to avoid. Thanks everyone for coming. Total distance was about 40km. John Ed did the tail for the first half, and Paulie brought us home.
Danny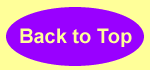 Not much detail yet, but looks like 20 riders turned up for a post-Xmas Dinner ride to Norah Head. 41km.
Danny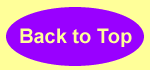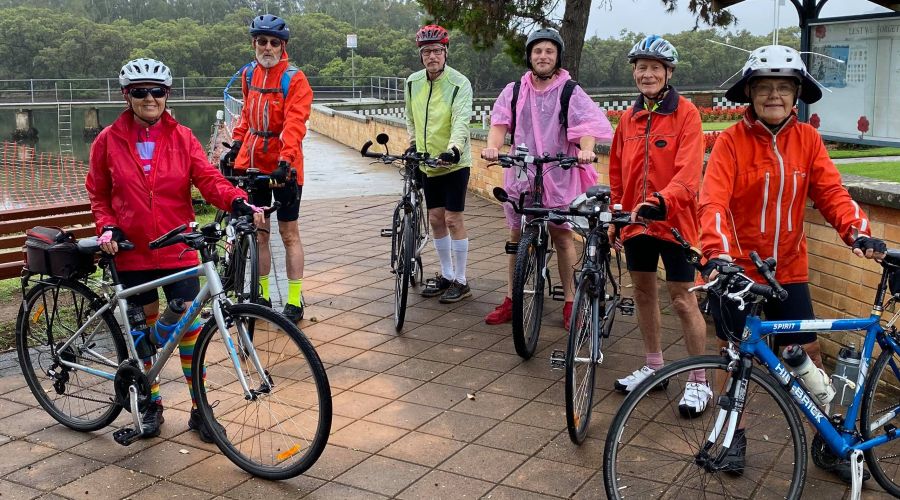 Club riders, Sue, Hugh, Steve, Jack, Roy and Annie, at Woy Woy on a rainy ride - 20 December 2020
Seven intrepid cyclists met in the rain at Lions Park Gosford to cycle to Umina Beach with Anne in the lead and Hugh as sweep. A reminder of the times – we cycled past a Covid Testing Tent at Koolewong. On to Woy Woy where Steve left us and the rain stopped for a while. Cycling past the wetlands Anne in her excitement at looking for bats fell off her bike – no damage to her or the bike. At Umina Beach Paul (in mufti) joined us for coffee. We returned to Gosford glad we had made the most of a grey morning. Thanks Anne for leading us on such a new (to me) and interesting route on a familiar ride.
Sue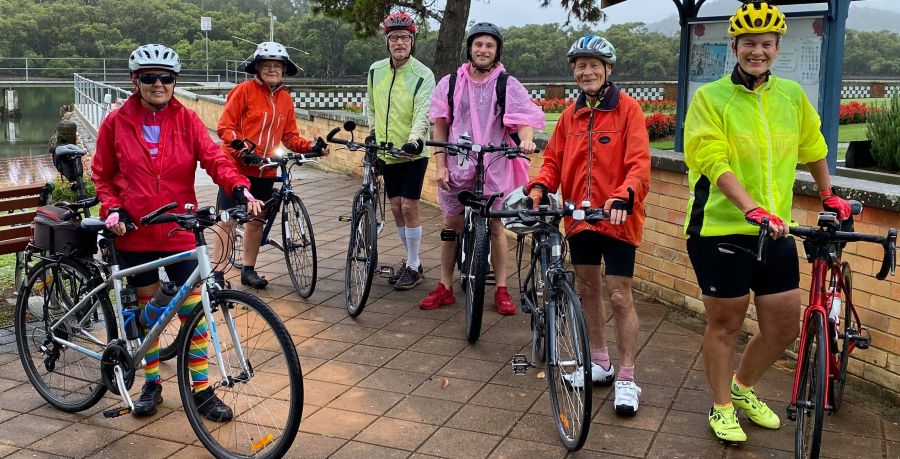 Substitute Nicolette for Hugh - 20 December 2020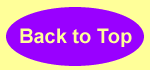 All thirteen of us at Wyongah bike path - Sunday 13 December 2020
Only when we got to Picnic Point did I realise that there was a stiff breeze of the easterly variety, 15-20 knots, which made it hard going up Wilfrd Barrett Drive (WBD), and back across the southern end of the lake. Otherwise it was perfect, with nice temps (20°C), cloudy, and not much traffic to start. Andrew led 13 of us out around Tuggerah Lake, back in time for dinner, at 10.00am. Paulie looked after the tail-end and we all kept safe in between. No mishaps at all.
I struggled up WBD, on my muscle bike, while the péloton was up ahead getting further away. People are asking me why I'm not riding my e-bike, but I need the extra effort for my mussels.
Once we got onto Evans Road off the newish bike path we were laughing, with the wind pushing us along nicely. Through Toukley and all the way to Wyong, detouring briefly along the Wyongah scenic path where the photo above was taken, with the help of a nice lady who used my camera.
We kept getting strung right out, maybe a kilometer or so, but it didn't matter as we knew they would wait for us. After a necessary stop at the Wyong toilets we continued to Tuggerah along another beaut bike path the old council made for us, and under the Wyong Road bridge, all the way to Chittaway, where we joined the very old bike track around the lake.
After battling the wind for the last ten kilometers we finally arrived back at the Picnic Point carpark, where I expected to see a team of helpers cooking up a storm on the barbecue. No, wrong plan! Back on the bikes and around to The Entrance CBD where we sat at The Bite café and ordered our choice of delicious brekky, or just coffee for some, and regaled each other with tall tales and bike stuff.
Thanks to Andew for leading us safely on the ride, and to Paul for sweeping up, and everyone else for coming out on an early and windy day to ride together and enjoy the friendship of the club.
Danny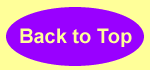 On the beautiful Tuggerawong bike path - Sunday 6 December 2020
A beautiful morning at Wyong Rotary Park, 27°C, wind felt westerly, and gave us a good shove all the way to Budgewoi, and a headwind most of the way back, but Seabreeze.com says it was a NW of 15 knots or more, so I don't know. Anyway the heat built up to 29°C by the time we got back to Wyong, and 32° by the time I got home, so the breeze actually kept us cool.
Danny (me) led the ride with 14 others in the péloton, and Hugh did a wonderful job looking after his flock from behind.
We followed the usual route down to Toukley Bridge and up to the Beachcomber, where we waited while Adrian's flat was fixed, I suspect not by him, then Canton Beach, up to WBD (Wilfred Barrett Drive), turn left and all the way to Budgewoi, using the old road and bike path all the way. That was the end of our easy section, but we perservered through the wind to San Remo where, despite my misgivings about space for 13 riders (two went home when we got to WBD as they had already ridden around Tuggerah Lake) but we had heaps of room, and a very nice m/t was enjoyed. I had a toasted panini with crumbed chicken, avo, sundried tomatoes and spinach.
As I'm the only one who lives up this way, nobody went home from here, unlike the Toukley club where San Remo usually heralds the end of the ride together. Heading generally south by south west (isn't that a movie?) we turned off the hwy onto Panorama Ave onto Dudley Street, Dalnott Rd, Marks Road Roller Coaster. We were supposed to go up Wahroongah Road, but it's a big long hill, with other hills, so we kept on Tuggerawong Road to Jensens Road to Pollock and back to the start. Annie couldn't even face Jensen Road, so she, with her faithful sweep Hugh, stayed on the 'river Road' and met up with us later.
Such a nice ride, everybody was happy with the level of effort, not too hard, and a bloody good effort from a bunch of pensioners, except Jack who is but young. Thanks everyone for coming and being so well-behaved.
Danny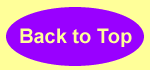 Eight happy cyclists at Cabbage Tree Bay, Norah Head - 22 November 2020
An intimate group of riders congregated at Lions Park, Wyong, for today's trip to Norah Head. As you can see from the photo above there were Bill, Graeme, Merrilyn, Narelle, Greg, Sue, Danny and Martin. Narelle and Martin were on e-bikes, the rest including Danny were on their muscle bikes. Weather was perfect, with warm conditions and a cooling breeze from the NE.
An easy ride to Gorokan along flattish roads, except for the roller-coaster at Kanwal. A break at the Gorokan Peace Park toilets, then due east along Main Road, Toukley, all the way to the roundabout at Wilfred Barrett Drive (WBD).
Straight across WBD and into Jenny Dixon Reserve before climbing the gentle hill up Bungary Road, past The Island café to Cabbage Tree Bay where we rode down the steep hill to the beach where said photo was taken. The only way out from there is back up the very steep short hill, which we all did easily before returning to the caf for coffee.
Our return trip was completely different until we got back to Main St near The Beachcomber, as we came via the cemetery, Canton Beach and the sailing club before re-joining Main Rd and carefully making our way back to the Gorokan shops and our route via the back streets to Marks Road. On our way back we detoured along the new bike path with spectacular views over Tuggerah Lake, not spending much time thinking about those clubs without the wonderful views we have here on the Central Coast.
We also detoured up Jensen Road for variety all the way to Pollock Ave then back to the Wyong toilets to finish our ride. Thanks everyone for coming, it was a very pleasant day out with friends. 38km for the day, except Greg who did extra before and after this ride to total about 90km.
Danny
A favorite lookout at the Wyongah lookout - 22 November 2020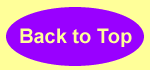 A quiet coffee at the Batto Bay park - Danny, John, Nicolette, Steve, Hugh and Jack - Sunday 8 November 2020
A cool morning soon warmed up, with no detectable breeze. Sixteen riders came to Wyong Lions Park, including a new young guy, Jack. Welcome to our club, Jack! This was Steve and Sue's ride and they made up the leader and sweep respectively.
After we crossed the bridge at Wyong we rode up Gavenlock Road for a change, and by the same urge we used Reliance Drive to vary the ride. Then it was all the way along the path to The Entrance, managing to avoid many runners, other cyclists, kids in all sorts of conveyances and on foot.
Straight through The Entrance CBD and up the esplanade through Blue Bay, and then a secret route known only to Steve and Sue, till we got to our destination, a nice little park by the forest. Coffee was consumed then we headed back via Bateau Bay Road and Cresthaven Avenue and Eastern Road till we found ourselves back on the Tuggerah Lake bike path for an easy cruise back to Wyong. Thanks Steve and Sue for the ride, and thanks to everyone for coming and making this ride so well attended.
Danny
Bluebell Park, with Adrian (new guy), Roy (old guy) and Annie.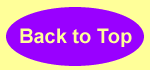 At Wyong Creek School on the way back - Sunday 1 November 2020
A very pleasant day on the road, as long as you don't mind the occasional rainshower and lots of cars and motorbikes. Eight riders assembled at Wyong, viz Paul, Danny, Annie, Col, Martin, Andrew, Roy and John Eddie. We also met up with Heiko doing his own thing, training for the next bi-athlon probably.
I rode my old skinny bike, and managed quite well, after a 50km ride on it on Friday.
It was much easier coming back, seeing it was all downhill, except for the up-hill bits. I always go faster on the way home, like a horse. We did cop some rain, but completely dried out between showers, only to get wet again in the next shower. There was a funny left-over from the Scarecrow competition, so I snapped that too. Thanks everyone for coming, and not being scared of a bit of precipitation.
Danny
Funny scarecrow flying a kite, and John having a laugh at it.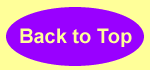 Big crowd of CCTCC riders at the top of Hidden Valley - 11 October 2020
A beautiful morning, after a chilly night, revealed 12 riders at Gosford Lions Park. Paulie led us, and Greg did the tail, thanks guys! Another contingent from addresses near Tuggerah Lake converged on Ourimbah Creek Road (OCR), Ourimbah, either riding from home, or driving somewhere handy to start.
This group comprised 9 riders, plus we saw Pedro coming back from the Valley, and we found Heiko somewhere too. Pedro did a monumental ride, going the longest way he could find to get there, so reaching 104km by the time he got home. And averaging 20kph, so commendable. He rode back with us after morning tea at the nursery. So that made 23 riders from the club at Ourimbah. Well done, everyone!
A selection of alpacas put on a good display on the way up OCR, not so many on the way back, so I'm glad I got the photo early. Everything looks so green and fresh! What drought? We had a very pleasant break at the café, despite all the other customers, and despite the plague conditions.
I can't comment on the ride from Gosford, as I was with the Northerners, but maybe someone will fill us in if anything happened. I rode from home for a total of 65km, while John and Annie, who finished up going around Tuggerah Lake with Pedro, did 74, also a good effort.
Thanks everyone for coming, it was an excellent turn-out on the day.
Danny
Wildlife on OCR - 11 October 2020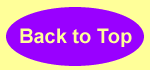 Jane, Steve, Paul, Sue, Sam, Ros, Roy, John and Bill at Woy Woy Jetty - 4 October 2020
Nine riders assembled at the Gosford Lions Park for our monthly ride down to Umina Beach SLSC café. By the time we got there our numbers had swelled by two, Heiko and Jane rode with us for a while too plus we had the pleasure of Ian and Annie joining us. Roy had the privilege of leading us, while Boston Bill did the aft honours. I (Danny) rode my old bike instead of the e-bike for a change.
There were people everywhere, but it didn't take long to get served and get our caffè. We travelled down to the beach by the coast, but Paul and Roy took us back via the grid of Umina back streets.
At Woy Woy, Jane and Heiko left us. Paul then got a flat tyre, so we had to wait for him, only I didn't, being keen to keep going in the hot conditions, plus I was a bit stressed about riding my analogue bike. I met up with a few survivors back at Lions Park, then I went and had a hot dog and an iced coffee at the Eat Street pop-up stand. Perfect finish to the day.
Next week is a ride from Gosford to Hidden Valley near Ourimbah, so I'll see you there, riding from home first.
Danny
Steve and Sue, and their son Sam, and Paul.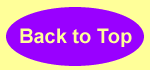 Some of the crew today 27 September 2020. Carol is hiding at the back, Merrilyn is up the track, and Danny is behind the camera.
Those shown are Steve, Andrew, Roy, Heiko, Graeme, Bill, Colin and Hugh.
A cool crisp morning. eventually warming to a blistering 19°C by the end. Andrew was leading, Boston Bill held the tail, and another dozen made up the péloton. A gentle SW breeze pushed into our faces, but was a big help going from Tumbi to Canton Beach.
Near Chittaway we saw Pedro and Kerry going the other way, nice lake circuit I thought, but no, they started at The Entrance and rode to Mardi, Dooralong and Lemon Tree, and back, 83km!
At The Entrance we had coffee mostly at the shop nearest to the merry-go-round, but I was the only one to sit at a table inside, everybody else had take-away and stood around a dead tree.
Carol told us there were thumb tacks (drawing pins?) on Wilfred Barrett Drive (WBD) so Andrew decided to lead us onto the bike path in the bush up to Magenta Shores Resort. This was a novel route as we hardly ever use our special purpose-built winding path. Back on to WBD then off road again at the other new bike path up the road, the one that takes us to Evans Road. A pitstop at Canton Beach then on to the Toukley Bridge, where I headed straight home, having already done the next bit. Haven't heard otherwise, so I hope thay all got back to Wyong safely. I did 50km, after doing a few laps around my local streets.
Thanks everybody for coming, esp. Andrew and Billy, who is trapped in Australia for the time being.
Danny
Sue's photo of Steve, Andrew, Greg, Colin and Roy standing up with their coffee - 27 September 2020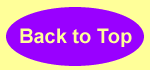 Tuggerah Lake, nowhere near the club ride - 30 August 2020
Sunday's ride Double Cycleway
Twelve riders turned up for a great sunny day of cycling around the 2 lakes. Martin turned up with his new electric bike (very nice), seeing they were all seasoned riders I kept the pace a bit higher than usual. Started off a bit cool but by the first regrouping at Bluebell Park the layers started to come off, then onto The Entrance when I let those who wanted to fly off ahead on Wilfred Barrett Drive. Although I don't think we had any trouble with that Magpie along there.
We all regrouped at the Cemetery then onto Lakes Beach for coffee where Danny & Brenda were waiting, Danny rode from Toukley and continued on with us around Budgewoi Lake. Nicolette also turned up.
After Coffee we continued on to Budgewoi and around the cycleway to Edgewater Park for a regroup where Hugh got a flat, after catching up to us we headed off. After reaching the Highway we rode up to the Lake Haven/Bunning's roundabout. Danny left us there and after crossing the road we heard Hugh had another puncture. Andrew was kind enough to wait for them while we headed off.
After I took the wrong turn and they all followed me up this hill I realised it was wrong and turned back (not happy Jan) finally got it right and we all arrived safely back at Wyong.
Thanks to Graeme and Colin and later Roy for sweeping and a special thanks to Danny and Colin for helping with Hugh's flat. Also Andrew for waiting for them to bring them back to Wyong.
Paul M
PS. Just to let you all Know that John Edwards had a hernia Operation and won't be able to ride with us for a month or so. We all wish you a speedy recovery John and hope to see you back soon.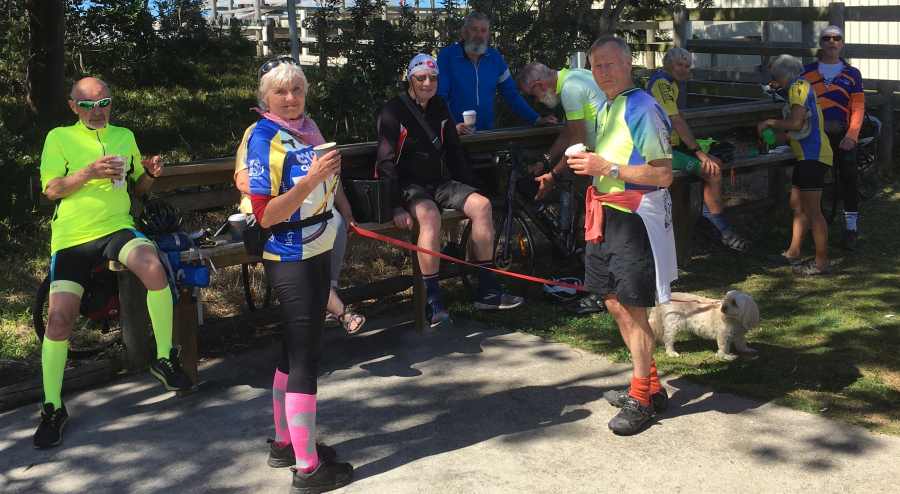 Heiko, Sue, Danny, Col, Andrew, Roy, Graeme, Merrilyn and Steve at Lakes Beach - 30 August 2020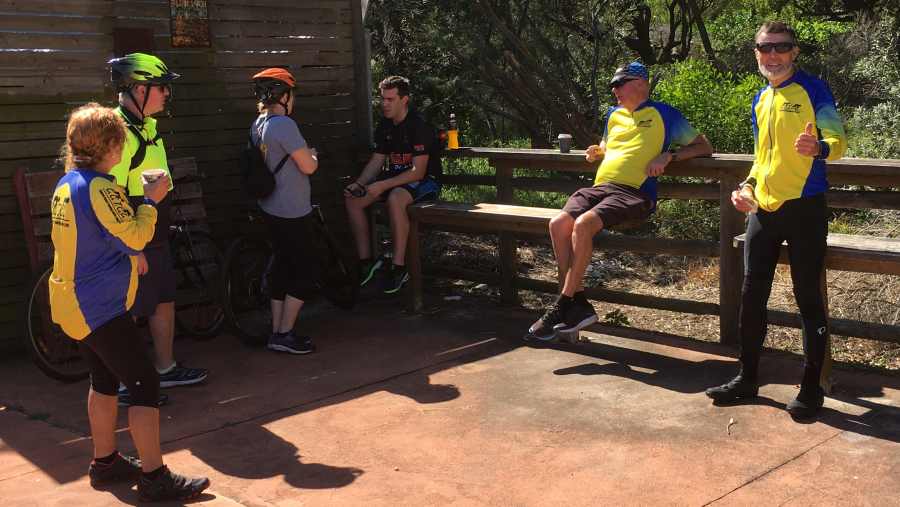 Josie, Martin and Hugh, among others, at Lakes Beach - 30 August 2020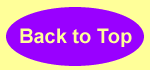 Riders and Support Crew at Ourimbah café - 23 August 2020
Seven riders turned up to brave the strong WSW wind Paul, Colin, Merrilyn, Graeme, Jose, Roy, Heiko. The original ride Lunch at Peats Ridge was canceled due to the Corona Virus and the coffee stop where a lot of Sydney bikers go.
We then rode to Hidden Valley Paul leading and Heiko was sweep, we headed off against the wind down Tuggerah straight up the hill on the old Pacific Hwy to Palmdale then Foots Rd on to Ourimbah Creek road were we would sometimes get an extra strong gust that made it hard going to Hidden Valley meeting up With Kerry & Pedro on their way back.
After a short break we headed off with the wind blowing us all the way back too Ourimbah Nursery for our coffee break and there was Danny, Brenda, Nicolette, Pedro, Kerry so we ended up with a good little group, the good thing was we all kept a reasonable distance from each other.
After our coffee & snack we said our goodbyes then headed off being blown back down Enterprise Drive at a good speed to Chittaway, Tuggerah all the way back to Wyong.
Turned out to be a good ride with good company and an easy ride back with the help of the wind. No punctures, wind was a bit cold but was nice in the sun out of the wind. Thanks to those that turned up and to Heiko for sweeping.
Paul M.
Coffee at Ourimbah 23 August 2020 - Detail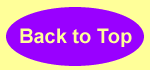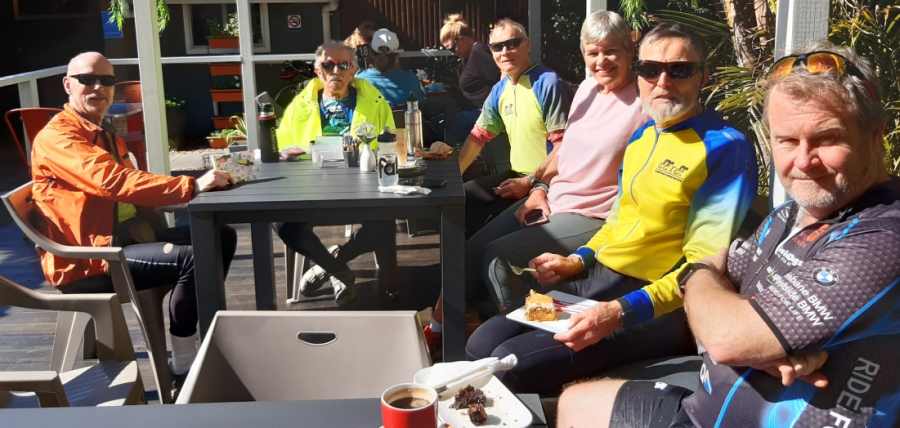 Some of today's crew at Davistown - Sunday 9 August 2020
Sue's report: Ten of us met at Gosford on a bright sunny morning with a chill westerly wind blowing. With Roy as our leader and Bill as the sweep, we set off towards Woy Woy. Shane had arrived wearing his lightweight summer gear, having been deceived by the sunshine, but by the time we reached Woy Woy, we were all pretty much warmed up. Then it was over the Rip Bridge and past St Huberts Island, with Roy setting a decent pace. Not too long after this, we discovered we had no sweep! Bill had gone MIA! Paul went back to look for him, and eventually found him with a puncture awaiting rescue by his wife Kerri in the car.
Paul called in and said, carry on without me because it's easier for me to go home than continue. The eight remaining riders carried on to coffee break at The Little Teapot at Davistown, to find Nicolette was there with a reserved table for us.
Suitably refreshed, we set out on the toughest part of the ride, the Avoca Drive switchback. We had a breakaway group of Roy, Shane and Hugh who powered away, followed by the rest of the peloton some way back. We reached Gosford with no incidents, with 50km on the clock, and the clouds rolling in. We beat the rain, which came down in buckets about an hour later. Thanks to Roy for a great ride.
Sue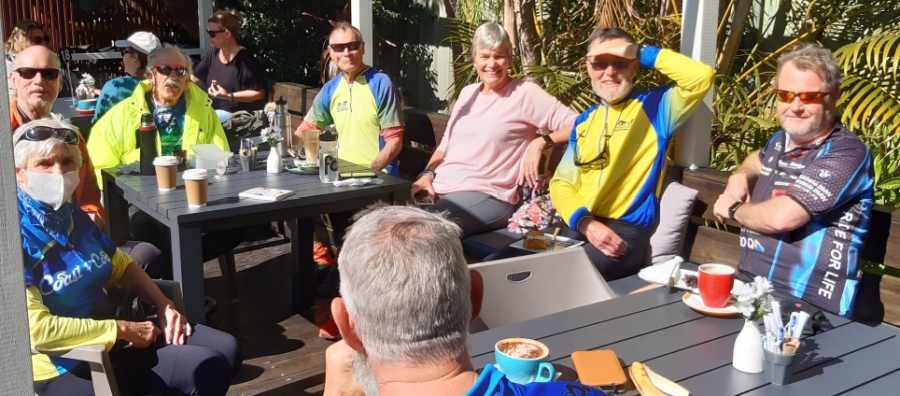 Same pic but with Sue's eyes and a spare head - 9 August 2020
Paul's report (picked the better one of the two by him): Sunday's ride was around Brisbane Waters lead by Roy C. Ten Riders showed up the sun was shining but with a cold wind fortunately. We were dressed for the cold. Bill did all the sweeping. Shane braved it in his summer gear. We all set off on our way when Shane ducked off to get some arm warmers but came back without them as he couldn't find them so we all continued on to Woy Woy and by then some started to strip some layers off.
On our way again we rode over the Rip Bridge up the usual back way to by-pass the hill as Roy took us off-road through a muddy bush track that comes out near Empire Bay School.
Heading off again the next regroup was the bypass that takes us to Kincumber sports fields but while I was waiting for everyone our sweep never showed up. What happened to Bill? Looked like the last riders forgot about him. Paul rode back to the service station, still no sign of our Bill. After a phone call to find out the last time anyone had seen him was back at the last regroup by the School so Paul rode on till he found Bill standing on the side of the road waiting for some help as he had a flat he had and had forgotten to put a spare tube in his bag. I offered to give him my spare but he had already rang his wife to come and pick him up as he had no one else's phone number.
So I waited with him till his wife showed up but by then the group would have nearly finished coffee and I couldn't see any sense in riding all the way back to meet up as by the time I got there they would have been on their way home. So I headed back the way I came with a bit of a detour back to Gosford.
I noticed them on my way home riding towards East Gosford. It looked like Shane took over the sweep responsibility so it seems like they all got back safely.
Thanks to Roy C for leading and to Bill and Shane for sweeping.
Paul M.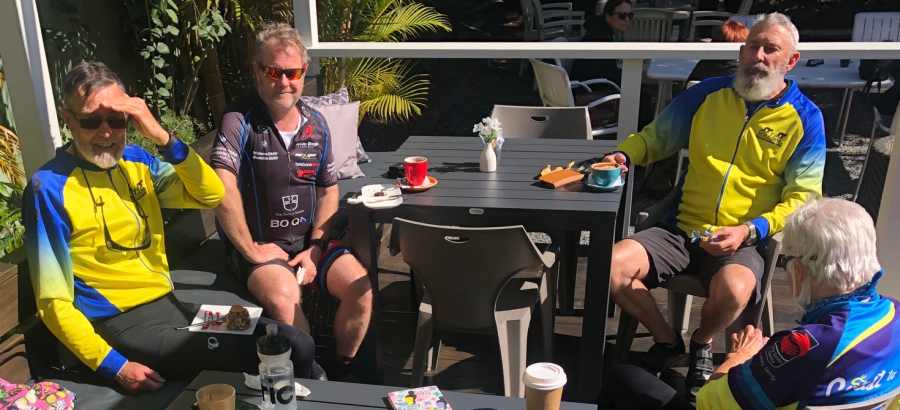 Paul's pic - Relaxing at The Little Teapot, Davistown - Sunday 9 August 2020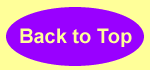 Danny (invalid), Roy, Paul and Carol at the Lakes Beach café - 2 August 2020
Report Bike ride 2/8/20
Eight brave souls showed up at Wyong for the ride around Budgewoi Lake to Lakes beach and back to Wyong. With overnight temperatures in the region of 5-6°C it was a chilly but sunny start. Not long into the ride, jackets started to come off as the day warmed up into a magnificent sunny Sunday.
With stops at Toukley Bridge and some around the top of the lake, we made good progress. At Lakes Beach, the café was busy but social distancing was mostly being observed. Danny turned up with his new walking stick and looked very well and fit after his operation. He mentioned he can start riding again in about 6 weeks, but this will be dependent on his doctor saying it is OK. Great to see you looking so well Danny. Nicolette was also there enjoying a coffee with us and the sunshine. I believe she is also slowly recovering from the same op, on the trainer.
We proceeded on to Toukley and then home to Wyong via Canton Beach, surviving a swooping magpie that was determined to keep us moving. The season for magpies swooping seems to start earlier and earlier each year.
No flats and no issues and a perfect sunny day made for a very memorable winter ride. Thanks to Paul M for sweeping, Fifty one kilometres from start to finish.
Andrew
Andrew and Jane at Lakes Beach 2 August 2020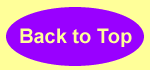 View from Pearl Beach - 20 May 2018
I missed today's ride, so I've gone with the report of 20 May 2018, which was a lovely day, sunny and a bit cool. I rode from Wyong that day two years ago, to Pearl Beach and back, so I clocked up 102km. I'm sure everyone enjoyed themselves today, I know I did, tucked up in bed, nursing my Hip Op, and maybe we'll have a detailed report soon from Paul or Annie. Well done if you did today's ride.
Danny
Morning tea at Lakes Beach - Sunday 19 July 2020
Sunday's ride from Morisset was cancelled due to the covid risk and Public transport so Michelle took us around Budgewoi Lake, 16 riders turned up all keen for the ride.
We started at Wyong and headed up Pollock Ave and then onto Jensen Rd to bring us back onto Tuggerawong Rd and headed to Wallarah Point Park Gorokan, meeting up with Doug.
We then headed to Lakes Beach for coffee but Michelle had a puncture so after a quick fix we headed off down the cycle way along Budgewoi road then on to Werepi Street when Heiko came to a screaming stop as he hit the barrier that stops cars from entering. Lucky he wasn't hurt so while he fixed his handlebars we crossed the road to the cafe where Nicolette, Danny and Doug were waiting for us and joined us for a nice chat as they both (N & D) were released from hospital with hip replacements.
Thereafter we headed off crossing the road on to Budgewoi and continued along the cycleway to North Lakes and back to Gorokan where Linda left us for home so we carried on back to Wyong to finish the ride.
Thanks to Michelle for leading and for Colin sweeping and Boston Bill for sweeping on the return trip.
Paul M
Danny and Nicolette nursing their sore hips, and Hugh - 19 July 2020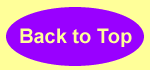 What a great ride, a sunny day, good company and a steady pace. With Anne leading, 13 of us started out, the 13th was Paul our esteemed president arriving without a helmet, soon fixed with a trip back to his car. Sweep duties were split between John and Marshall. Our circumnavigation of Tuggerah Lake started at Wyong, with coffee/food at The Entrance, buzzing with holidaymakers. Our regular DCE café had a 20 min wait for coffee so we spread our business around.
Then it was up the Wilfred Barrett through Canton Beach. Our view from the northern cycleway of the lake was spectacular, with the lake looking as flat as a sheet of glass. Then it was back to Wyong, for a total 46 kms. Narelle was happy on her new electric bike. Thanks Anne, it was a classic day.
Steve and Sue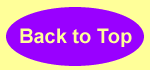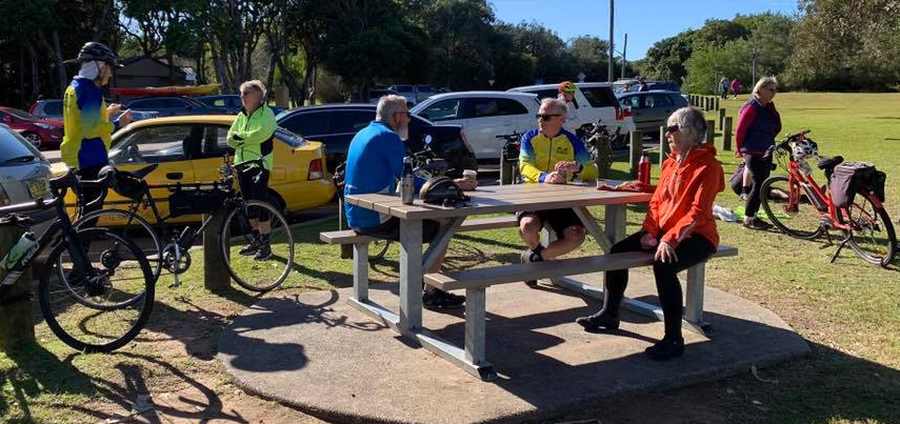 Relaxing with coffee at Norah Head - 5 July 2020
A cool sunny day, a bit windy, for our easy ride of 40km from Wyong River bridge to Norah Head return. I (Danny) was supposed to lead this ride but after falling off and hurting my leg 2 days earlier I wasn't up to it. Paul kindly offered to lead the ride instead.
Fourteen riders, from memory, with whom I caught up at m/t at The Ark café. Lovely to see everyone! Thanks Hugh for the photos. See you all again in about 3 months after my hip op.
Danny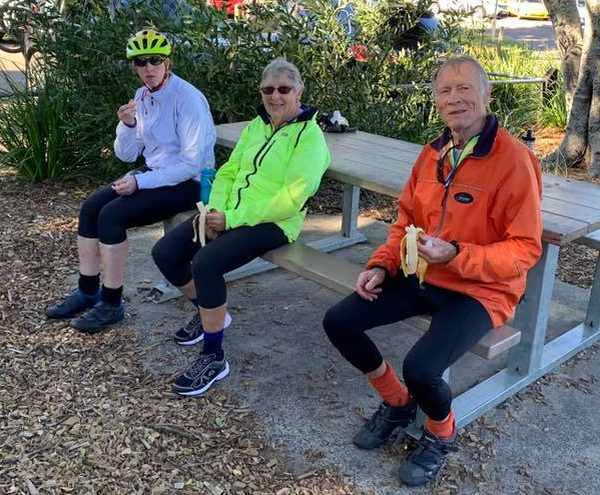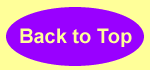 My favourite farm animals (alpacas) on the Ourimbah Creek Road - 28 June 2020
Lovely cold winter day, many riders, maybe 14? I didn't start with them at Gosford, but started from home at Lake Haven, and rode to Ourimbah to wait for the others.
However, Pedro and Kerry arrived before the CCTCC group, so I went with them up to the top of Ourimbah Creek Road (OCR), "Hidden Valley". While we were there, Shane arrived as the harbinger of the club, and we Toukley trio set off back down OCR to the café, passing everyone else coming up the other way, quite a few of them, unfortunately I didn't count them.
Also heading up to Hidden Valley were Irene and Chris, from the Toukley Club, also out on a pleasant Sunday ride. Back at the café I met Barry and Lois Smith who often come to Lee Rowans cafe on a Sunday for a coffee. Finally, my friend Brenda arrived in my ute to join us and to take me home.
My total distance was only 42km, an easy ride on the e-bike.
It was wonderful to see all my friends at the one place, even though we started from four different places. Next week's ride is from Wyong up to Norah Head for coffee, so don't miss it. I'm leading so I can guarantee a full report.
Danny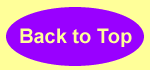 Awful cold rainy day, only 7 riders. Went to The Entrance instead, Yarramalong too dangerous.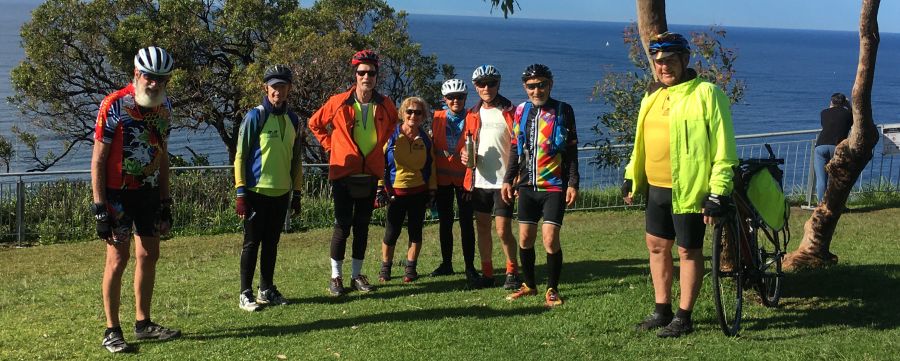 The crew on top of Crackneck Lookout - Sunday 14 June 2020
After rain early morning the weather dried up and a total of 7 hardy cyclists met to attack Crackneck Lookout. Steve led followed by Andrew, Marshall, Josie, Paul, and Roy, and Sue kept the bunch in tow. Steve kept up a good pace and Sue was sweep to our select group.
However first we had to negotiate many puddles around Tuggerah Lake as there was not a lot of activity on the cycleway, before arriving at The Entrance which was unusually quiet. Paul Murray did his good deed for the day by helping a fellow cyclist, walking his bike, to pump up his tyre.
After we battled up to the top of Crackneck Heiko was waiting to joined us, but the whales remained hidden, We all took it easy going back down as the nasty accident we once had on this ride was still in the back of our minds. Also the road leaves a bit to be desired (potholes & rough).
After picking up our coffee we then retreated to the park to drink and food. By now the sun was shining and it was a glorious day. After Heiko and then Josie left us we continued through the streets of Bateau Bay, Chittaway and back to Wyong. It turned out to be a great day, 48 kms and no punctures or incidents. Thanks for coming everyone. Thanks Sue & Steve for a great ride.
As Danny is away down south having fun I'll send via email. [Got it!]
Sue & Steve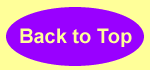 Half the club at Point Claire - Sunday 7 June 2020
CCTCC Club Ride to Umina SLSC
It was good to do one of the popular CCTCC club rides after the long COVID19 break. It was a cold 7°C to start with. So I was pleased that I rugged up. Coffee and snacks at Umina Surf Life Saving Club is getting back to near pre Covid19 days although the table layout has changed - only small tables well spaced out. Our President split us into two groups of 10 or less. I joined the second group which adopted a slow pace. Next time I will pick the first group. Cold weather reduced holiday weekend traffic on shared footpath/ cycleways. We were puncture free! I love the way my new bike is working.
Hugh
Another beautiful winter's morning, with 16 members at Gosford, for an easy ride down to Umina Beach for coffee at the SLSC. Too many for safe separation in these poxy times, so we split into two equal groups, the first led by Paul and the more sincere and caring group led by Glenn.
Marshall came all the way down from Jesmond near Queensland, and Danny came down from Wyong Shire, thanks guys, well done! We picked up a couple more at West Gosford, so that's why there are 10 in the photo including the one behind the camera. Hugh apologises for not facing the right way. Lindsay, Karen and Jane were the extras (I know the arithmetic doesn't compute, but there you go).
We took the coastal route down to the surf clubs, joining hoards of other sunseekers at the beach. They had a good system for safe coffee delivery at the kiosk, and very nice it was too. Paul decided to take a more adventurous route back to Gosford, so we never saw his group again, what a shame! Glenn took us almost back the way we came, so our total distance was 40km. No punchers or anything so all good. Thanks for coming everyone. My outing on the old analogue bike (shown below) was very successful, managed to keep up and I was very happy.
Danny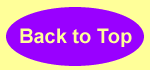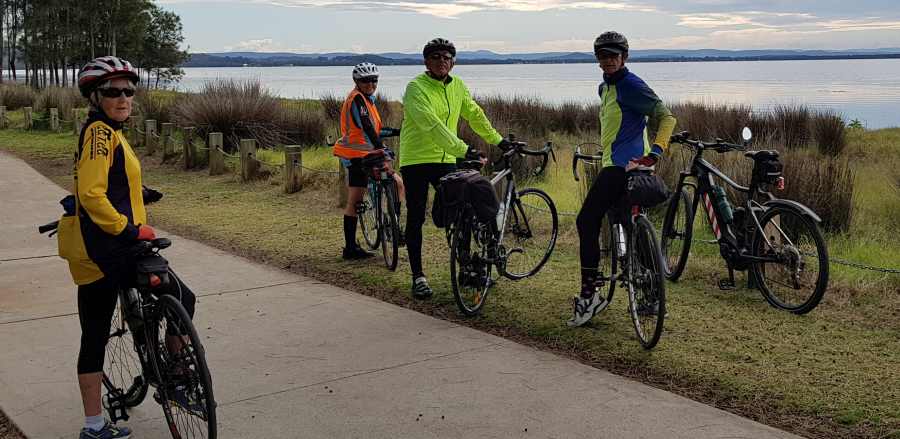 Group B at Killarney Vale - Sunday 31 May 2020
A beautiful day for the last of Autumn, and twelve riders fronted at Wyong Rotary Park for a ride around the big lake. For I hope the last time, we had to split the group, with Paul taking six, and me leading the rest, riding clockwise around Tuggerah Lake. Marshall was my sidekick, thanks for sweeping up.
Paul's group went first, and we stayed a respectful distance behind, but we kept catching up, due to my local knowledge. Had a get-together at Gorokan Peace Park, then we all headed over to Norah Head then down Wilfred Barret Drive to Roberts St at North Entrance. We saw John and Annie D going for a lovely ride on their own. We then all rode over the bridge to The Entrance CBD, where we had take-away coffee, as there were too many of us to sit at a café. From tomorrow they can take 50 diners, so hopefully we never have to do this again. Boston Bill arrived after cycling up from East Gosford, nice to see him again, seeing how he's trapped in Australia till they open up the international travel again.
Then we rode carefully on crowded pathways back to Wyong, with my group arriving first at the end of Tuggerah Straight, as Paul took his crew around the Chittaway Point deviation (Church and Lake Roads) while my group just rode straight back along Wyong Road.
Everybody was very happy with the ride, no punctures, except that at Chittaway Sue suggested I had a flat, but it felt alright to me, but at home I found the back tyre was indeed quite soft. Bugger, have to fix that now!
Thanks everyone for coming, it was fun, wasn't it!
Danny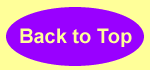 Steve storming into shot of Tuggerah Lake in 30 knot breeze - Sunday 24 May 2020.
A coolish morning, from about 15°C at 0800 eventually climbing to a blistering 18° by noon, cloudy and very windy (up to 30-40 knots SSW) but luckily no rain. The adverse weather didn't stop 11 riders fronting at Wyong for this ride to Budgewoi and back across the top of the lake. Paulie was our leader and Linda held up the back end till morning tea then Graeme did the honours. Although we were slightly over the required group size we thought 'close enough' but hadn't gone more than a few kms before a police car went the other way. We all looked in our mirrors but he kept going, whew!
It was quite pleasant riding down to the Toukley Bridge with a tail wind, in fact all the way to Budgewoi where our westerly direction conflicted with the prevailing breeze. Before Edgewater Park in Buff Point, John Edwards got a flat which was fixed in 20 minutes, then we continued on to San Remo looking for The Macchino Expresso where we bought coffee and stood round drinking it. The manager Ash told me we should be good for sitting many people down next week.
On the way back Col had a flat at Charmhaven which he fixed while a few of us watched. We couldn't find any cause for the flat as it was so windy we couldn't feel or hear any air excaping from a hole, so we just replaced the tube and got going, with no follow-up dramas.
Linda hived off at Moala Pde for Toukley as she had ridden to the start, and I left the group at Mataram Road, after accompanying the group through the lovely Warnervale Wetlands, to head straight home after completing 50km.
A very pleasant ride, thanks everyone for coming.
Danny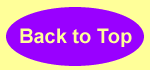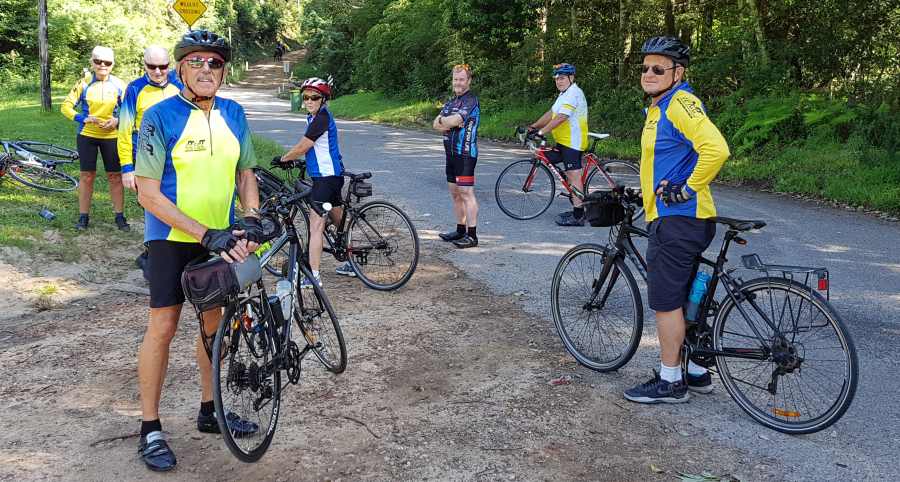 Annie, Greg, John, Margie, Shane, Paul and Glenn at Hidden Valley - 22 March 2020
Nine of us met at Gosford sailing club this morning, in perfect weather. Roy, bless him, was our leader, and Paul took on the sweeping-up.
We went a slightly different way to start, straight up Mann Street through the middle of Gosford CBD, very quiet this morning, and right through to the paths and shortcuts towards Narara. Along Narara Valley Drive and Railway Crescent to the Pacific Highway at Lisarow, where roadworks and major infrastructure projects made the going quite tricky.
However, we safely reached Ourimbah Creek Road (OCR) at Ourimbah and headed up towards Hidden Valley, excited about seeing all the cute animals on the way. We saw plenty of horses, but, sadly, no alpacas, goats, sheep or donkeys to be seen.
At the very end of the road we saw numerous beautiful horses and their charming lady riders, some just children (see the photos here). We then headed back along the 10km of OCR to Ourimbah CBD at a cracking pace, with Greg at the front, keen to drink some coffee.
After m/t Greg left us to do an extended ride through Chittaway, Killarney Vale and possibly even Crackneck Lookout, to build up his strength. The rest of us took more-or-less the same way back along the highway, including a very tricky pathway through the roadworks.
Thanks everyone for coming today - an excellent ride, thanks to Roy and Paulie. This may be the last club ride for some time, owing to new government restrictions on having fun. For photos click here.
Danny
The forecast for rain and southerly winds kept the numbers down for today's ride ( I hope it wasn't the leader), with only five hardy souls setting off in unsettled conditions.
However the rain stayed away largely as we made our way around the Brisbane Water clockwise. It is surprising how different it looks the other way around, and the rolling hills of Avoca Drive seemed to be easier from this direction. We chose a shortcut at Saratoga that bypassed Davistown, and pushed on to the coffee stop at the Pleasant Impact nursery at Empire Bay.
Refreshed we headed for home and enjoyed the southerly at our backs. A nice ride, the weather was kind and only a couple of minor hiccups as Greg was coming to terms with his new clip-ons. Thanks Anne for sweeping and to those that braved the conditions.
Glenn.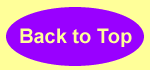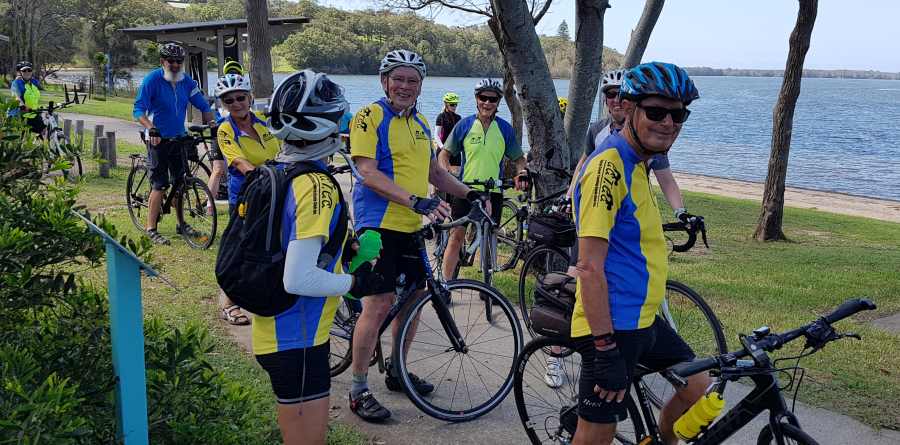 CCTCC riders at Lake Munmorah, finally got Bill's attention, but Merrilyn checked to see - Sunday 1 March 2020
Quite a warm day, 29°C at noon, with no breeze but a relentless sun shining on all fifteen of us who gathered at Wyong for today's ride. I (Danny) was leading, with Diane following up, and looking after Tony.
Trying to keep an easy pace, so we didn't get too stretched out, I rode my e-bike down to Gorokan for a re-group. Then we headed east up Main Road, Toukley, left up Peel Street, all too familiar to Toukley members, skirting the township altogether, before popping out again at Noraville. Then in a generally north-easterly direction to the little town of Lizzie Bay. Then up towards the highway to Hartog Street, where we made a detour through the streets of Lake Munmorah to the shores of the similarly-named lake, a beautiful part of Australia.
Right to the end of that path and up to the highway to complete the first half of our ride today. Probably well over halfway really. On the highway we sped down to San Remo for our coffee stop at La Macchina Espresso. It was hot sitting outside, but somehow we all managed to find a shady spot.
On the home run now, almost a straight line from there to Wyong, through Charmhaven and onto Arizona Road, and the beautiful Warnervale Wetlands. Diane peeled off at Charmy, as she had already ridden from home (Buff Point), and finished another loop of Budgewoi Lake for a magnificent total of 91km for the day, on her e-bike.
All the way up Minnesota Road to Wadalba and continue along Fig tree Blvd and up to Pollock Avenue for the end of the hills. A pretty tough ride for this group, over 50km, with many hills, and everyone was happy to get back to Rotary Park, Wyong, and expressed their gratitude for such a memorable ride.
I then had to ride home again to Lake Haven, so my distance was over 75km. I couldn't have done it on my non-electric bike! Thanks everyone for coming, what a great day!
Danny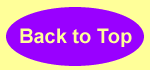 Hi All,
A slightly overcast day greeted the eleven riders that turned out for today's "Mystery Ride". For those that missed the memo (not too many I hope!), the ride was scheduled to be in Newcastle but had to be changed due to a clash with the Newcastle Triathlon.
However, there was not a lot of mystery about it as we set out for the peninsula on a route that took us through the backstreets of Woy Woy, Umina, Ettalong. We stopped at Gnostic in Woy for coffee on the way home, only to find it was too busy to seat us all, so most went around the corner for an equally good but perhaps less trendy establishment.
A full tummy helped us face the headwind that had sprung up and a few drops of rain on the way home, but we battled on and were soon back at the start. A nice ride and no incidents, thanks to those that attended and thanks to Sue, Anne and John for looking after the sweeping duties.
Glenn.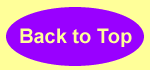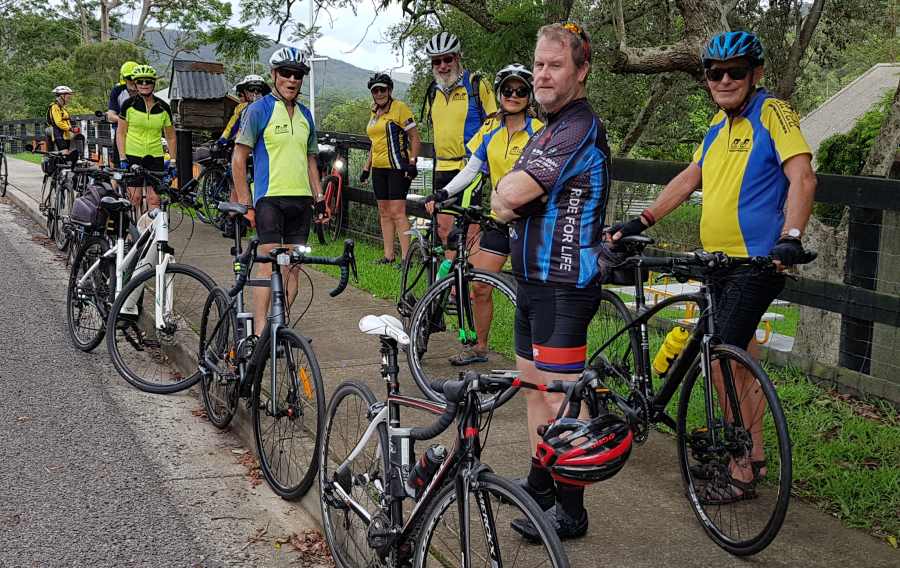 Re-group on the way back from Yarramalong - 16 Feb 2020
Another warm humid morning and 15 people turned up for a ride out to Yarramalong, including new guy Joel Formosa, whom Di and I met at the bike shop yesterday. Welcome Joel! Andrew was our leader, and Graeme rode tailgunner on the way out, and Paul on the way back. A strong Toukley contingent too, with me, Bobby Di, Margaret L and a few other regulars.
We had contacted the café at Y'long and told them of our impending arrival, and they said there were a hundred other cyclists coming too. We didn't see 100 pushbikes, but there were that many motorbikes, though they didn't stay long at the Caf, just got some petrol. As we arrived the m/bikes blocked the whole road as they rode into Linga Longa Road, and they waved us through on the way home as well. All these motorcyclists were of the law-abiding well-behaved variety, so we appreciated that. Well done you guys!
Riding back down Yarramalong Road, we stopped for a re-group at the Wyong Creek School. While we were parked there, my bike suddenly fell over on to the road, owing to it being propped up on the pedal on the kerb, and the back tyre going flat, upsetting the equalibrium. This is the 3rd flat I've had in a week or so. I'm thinking of going back to the tubeless mode as I'm sick of taking the back wheel out. Andrew took the others back via Old Maitland Road and McPherson Road. while Paul and I fixed the flat. We came back along Alison Road, and we all got back at the same time.
A special mention for Bobby Di, who rode from home at Buff Point on her e-bike, a total of 92km. I did 62km from my place. As I said goodbye to BDi on the way home, I heard some frantic screaming from some girls, and there were sisters Jenny and Kerrie just coming out of the Tuggerawong new bike path.
Thanks everybody for coming, thanks Andrew for a well run ride, and especially thanks to Paul for helping me with the flat. After struggling with the chain while re-fitting the wheel, and getting covered in grease, I soon remembered that I should have released the derailleur back to the right, it would have been much easier. Cheers
Danny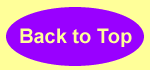 Bucolic scene in Tuggerawong as we rode through
An early start today with temperatures heading for 35°C. Thirteen riders attended for our low-key ride to Norah Head, with 2 e-bikes ridden by Danny and Rob. Michelle led the ride and Vivi swept up at the rear. Thanks chaps.
Paul arrived with a flat front tyre but soon fixed it and we were away. There was a brisk SSW sea breeze which kept us cool all morning. Oppressive heat inland up to 40°C, but I don't think it got over 32 on our ride.
Michelle took us to the food van at the lighthouse which, while a bit slow to start, provided everything we wanted, except shade. But as we were sitting right next to the ocean we copped the full cool breeze and were happy to sit in the sunshine.
As I had ridden from home I left the group at Gorokan, heading up to the paper shop on the way, with the others just behind me. I never saw them again, so they must have gone to the toilets. Sorry I didn't get to say goodbye, I wasn't snubbing you.
Thanks everyone for coming out on such a harsh day, well done!
Danny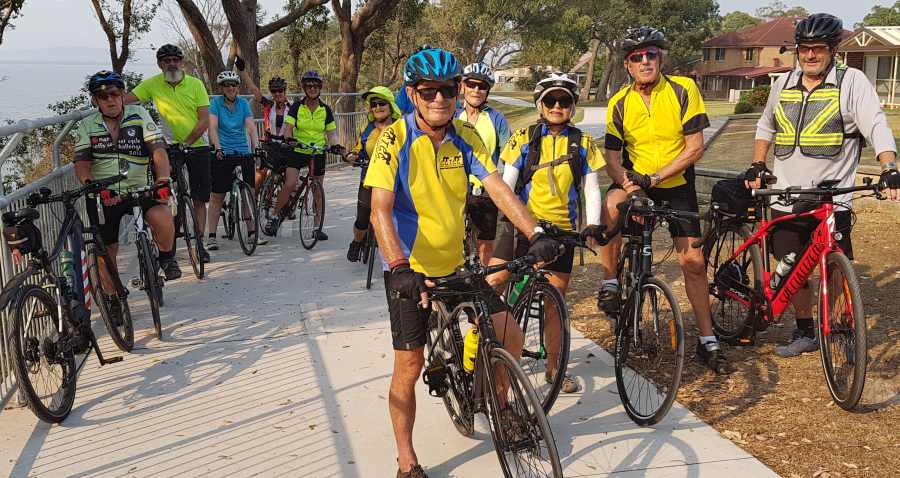 On the Tuggerawong bike path - 2 February 2020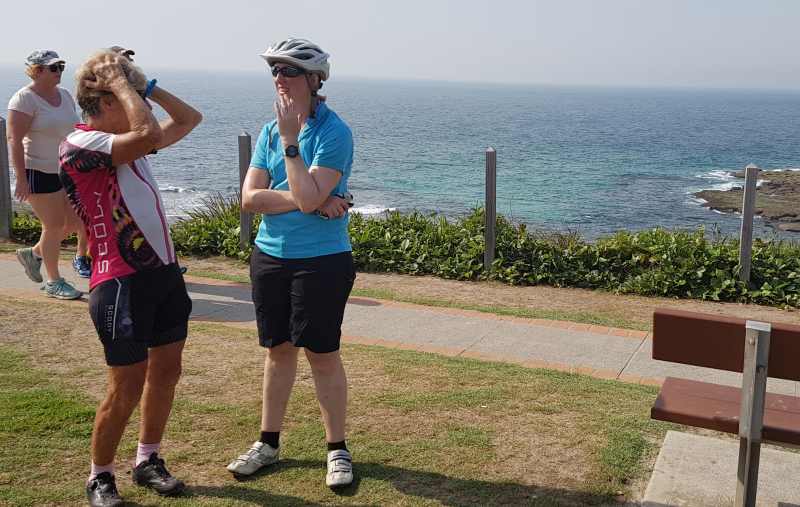 At Norah Head Lighthouse - 2 Feb 2020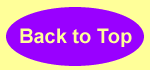 After several days of rain (very welcome) twelve hardy club members arrived at Strathfield Station ready for the Brighton Bash. The weather forecast was not promising, cloudy with intermittent showers, but it was an impressive turnout nonetheless.
After a preliminary coffee, we set out on our 55km ride down to Brighton-le-Sands and return, with Sue leading and Steve as sweep. It was a cool and cloudy day, with a light southerly breeze, and always the hint that it might start to rain. The cool day was very welcome after some of the very hot days we have had recently.
Sue led us at a decent pace and we made good time. At Tempe, we set off on a diversion to the international airport terminal. We wondered if anyone might be inclined to abandon their bike and jump on a flight, but nobody was tempted. Sue gave us some interesting facts about the airport (e.g. cost for one day's parking $52). Here is a picture of Sue providing the information, with everyone listening attentively: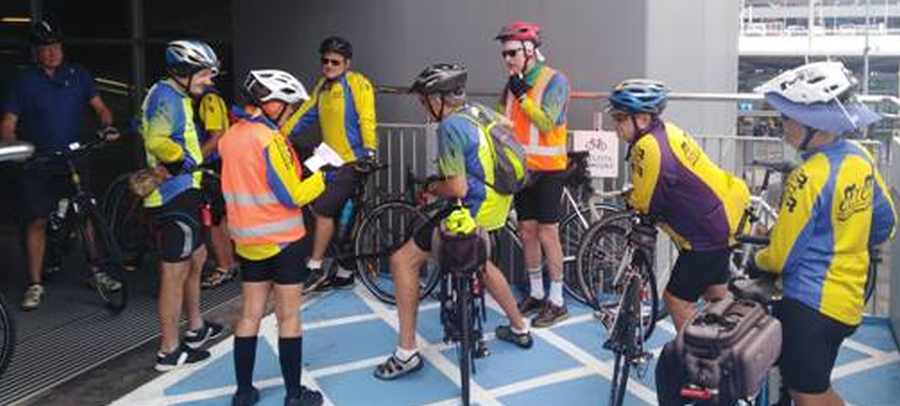 Then it was on past the Chinese market garden, and into Brighton-le-Sands. We gave the regular C-Side café a miss, and carried on to the Brighton Kiosk down on the beach front. We had our coffee and lunch break, and watched the beach volley ball being played to entertain us. You need to watch out for those gulls, which will steal your sandwich given half a chance.
Then it was back on the bikes for the return journey to Strathfield. On the way we stopped at Summer Hill Park for a break and found a helpful local who took a picture of the group: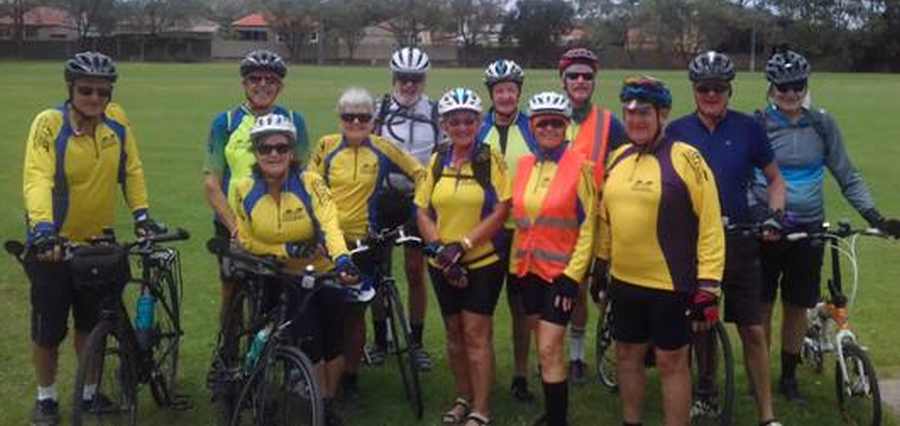 We made it back to Strathfield by about 1.20pm having clocked about 53km. A great day out, no incidents, no punctures, and NO RAIN. A special honourable mention to all the patient car drivers who waited for us at the many road crossings.
Steve and Sue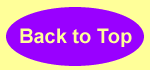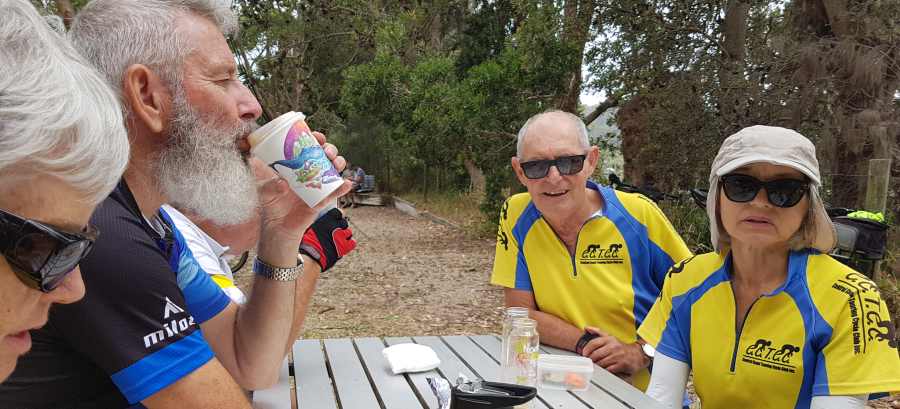 CCTCC riders enjoying morning tea at Pearl Beach
After days of very high temperatures in NSW, we had a cool and cloudy day only getting to about 24°C. There was a southerly wind of 20-25 knots, so tough heading down to Umina, but not that cold. We had 12 riders at Gosford, and three more caught up by Woy Woy, after late trains. Roy was our leader and Annie did the sweeping up.
When we got to the bottom of Mt Ettalong, some riders decided not to go to Pearl Beach, and some others chose the road less steep and scrambled their way along the rocky cliffs at the sea-shore. I have to put in a word here about Graeme, who storms up the hills, there and back, not much slower than my e-bike. Very strong!
On the way back it appears we got a bit lost, heading up some streets hoping to find a bike path to take us on an interesting journey through the back streets of Umina, but we couldn't find it, so made our way back to the main road and across to the foreshore reserve. Not sure what went wrong but it was unusual to say the least. It was much easier going north with the wind behind us, a nice way to finish the ride.
Thanks to Roy and Annie for looking after us, and thanks to everyone for coming today. As I was trying to say at m/t, it's so important for our brains to get all this exercise, and to have the friendly social activity as well.
Danny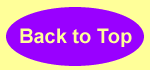 Sixteen riders fronted at Rotary Park, Wyong, for today's spin down to Ourimbah to explore the Hidden Valley. Michelle was our ride leader, and the prodigal son Boston Bill swept up behind. Weather was quite calm, cloudy and warm.
As I rode from home to the ride start, I remembered that I hadn't repaired last week's puncture, so had no spare, so at the start I asked Michelle if I could go to the shop for a new tube. She obligingly took us via Gavenlock Road and into the shops carpark. Unfortunately the shop didn't open till ten o'clock so we continued on As I rode my e-bike from home to the ride start, I remembered that I hadn't repaired last week's puncture, so had no spare, so at the start I asked Michelle if I could go to the shop for a new tube. She obligingly took us via Gavenlock Road and into the shops carpark. Unfortunately the shop didn't open till ten o'clock so we continued on our way over Kangy Angy through that magical super-intersection and on to Palmdale Grove.
Right up towards the crematorium, and left into Footts Road and to the end for a re-group. On our way up Ourimbah Creek Road (OCR) I was looking for alpacas, and finally found them in the far corner of a paddock, out of camera shot. We continued up to the end of OCR where we had a good break and saw some nice ladies on their beautiful horses. There were a few more horses on that road - it looks like a fun thing to do, except for all the cars. On our way back down OCR I found the alpacas up by the road, as someone had just fed them there, so I got some good shots of them. I also saw another peacock in Pollock Avenue, but didn't stop to snap him.
At the garden centre café we saw Rolf and Diane Bobby, on their usual ride from Buff Point . After hearing about the alpacas, they headed up OCR to see them. Their mileage for the day from Buff Point was 93km. The coffee was nice at the café but the service was a bit slack, with the wrong orders arriving.
Back on the grids and down Enterprise Drive, through the new roundabout with the special bike loop, into Wyong Road and Reliance Drive and back to Tuggers, where I left to get my new tube. I caught up again at the Start/Finish line, waved goodbye, and rode home via Hillcrest Avenue and up Stanley Street, very grateful for the e-bike doing most of the hard work. Just under 70km for me, and 45 for Paul.
Thanks to Michelle for leading us, and Billy for tailing, and to everyone for coming out today.
Today's photos are here.
Danny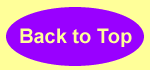 Thirty members and guests at the Club Xmas Party, Long Jetty - 7 December 2019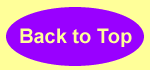 Fifteen members fronted for today's ride in warm (26°C) and breezy air (East, 15 knots) which for this ride in a figure-8 meant we had it from all directions. We also picked up Linda at Gorokan making 16 riders.
I (Danny) led the ride, and as I was on my E-bike I rode from home. Didn't have much choice really as I have sold my Pajero.
On the way there on Pollock Avenue I spied our usual peacocky-type friends in the driveway of the LastChance school. Last week they were on the road!
A bit late, we headed off down the "River Road". all the way to Gorokan, with the little shortcut past the shop without any incidents. Then back along The Corso and Panorama Ave to the Charmy Bridge. Then in a generally easterly direction (to paraphrase the language in a federal redistribution) to Lakedge Park. On the way we found the long rough bridge completely gone and in its place a vast substructure of steel as the basis for a new bridge. Most welcome! Also noticed another new bridge a bit further on too, done during the week apparently.
At Lakedge Park Roy was admiring my fat tyres on my electric MTB and squeezed the tyre, finding it half flat. So we pumped it up, using a half a canister of CO2. Tried my baby hand pump but it took forever to inflate such a big tyre.
We reached Lakes Beach Café where we enjoyed a very nice cup of coffee, except for all the people with long memories who made do with cold flavoured milk to be on the safe side. I checked my tyre again and it was totes flat, so we bit the bullet and extracted the rear wheel and put in a new tube. Not nearly as hard as I feared, the first time on this bike. All fixed we then took off towards Toukley and despite some people's reservations about Main Street we breezed down all the way to the Toukley Bridge.
A lovely tail-wind all the way back to Wyong, with pleasant detours along the new bike path at Tuggerawong, and along Jensen Road to Braithwaite Road, the shortest way back. A very pleasant ride, longish at 50km, but not hard, especially on the E-bike. I then rode home to Lake Haven to manage 73km for the day. Thanks everyone for coming. Hope you enjoy the photos which are here.
Danny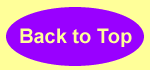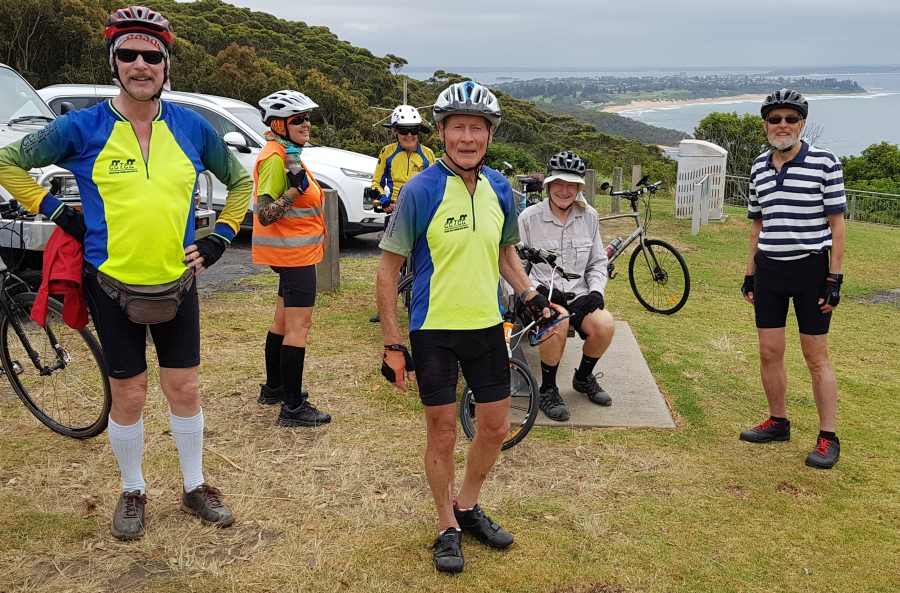 Some of the riders who climbed Crackneck (Steve, Sue, Annie, Roy, Greg and Hugh) - 1 December 2019
Nice conditions for today's ride - about 23°C, no breeze, cloudy, humid... Steve led us out of Wyong, towards Chittaway, via Gavenlock Road, along Wyong Road and under the Chittaway Creek bridge. Ten riders all up, with me being the only e-bike rider.
At Long Jetty we saw a meeting of the Dogs' Dating Club, all lined up for a photo, so I took one too (below). Continuing all the way down to The Entrance CBD, and back up through Toowoon Bay to Batto Bay (BB) and, after a little encouragement, up Crackneck, where I took the photo above. Well done to all those who rode up that killer hill.
After an exciting roll down the hill we had coffee at the usual spot, all crowded on to the one picnic table. Afterwards Steve led us on an interesting ride through BB and over the CC Hway, to Cresthaven Avenue and Eastern Road to re-join the lake bike path after Mingara.
An interesting ride with some novel twists for variety. Thanks to Steve and Sue for keeping us on track, and thanks to all those sturdy members who made the effort to come. Two more images from Greg are here.
Danny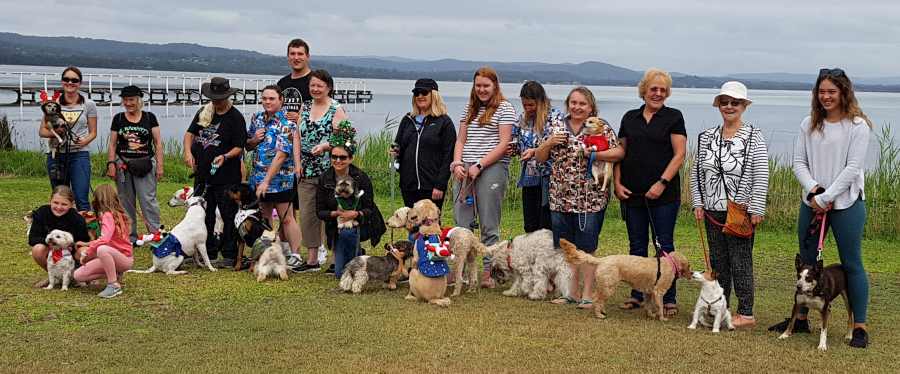 Doggy Daters at Long Jetty - 1 December 2019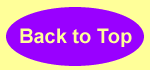 Instead of riding up in the country with all the bushfires, Paul organised this little ride, from Wyong to Gosford. We had 14 riders turn up, in cool (22°C), cloudy and windy conditions. The breeze was from the south at 15 knots, so in our faces all the way. Not a big ride at 30km, but nobody wanted to ride back in the tail wind.
Paul led, while Annie volunteered for sweeping up. No photos as I forgot to take any.
Tootle down the Pacific Highway and over Kangy Angy, right up Palmdale and Footts Road. Back on the hwy at Ourimbah, we retired to the Nursery café for some refreshments. Barry and Lois were there - Lois is making progress with her nasty face condition.
Back on the road and heading south, Paul took us down to Railway Crescent and on to Narara Road, before diverging along a different way so that we came out on Racecourse Road, and down to the CC Hwy, West Gosford. This gave us a few extra k's. A few people went straight home from there, and the rest of us rode up to the station and caught a train to Wyong.
Thanks everyone for coming, and especially to Paul and Annie for keeping us safe.
Danny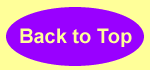 CCTCC members on Cahill Expressway - 17 November 2019
Some of us caught an earlier train by accident, but everyone else soon arrived at Central, but not before the early birds had had some coffee and an apple danish (that was me). We stopped again not much further on for another coffee stop near Hyde Park (I didn't have another one), so everyone was happy. Conditions were very pleasant, with temperatures just over 20°C and a firm breeze. Paul led the ride, and Sue in her beaut vest swept up at the back.
So many exciting places to go, including the city generally, Hyde Park, Cahill Expressway for a view, back to the Opera House, just to our left, Circular Quay, The Rocks, Barangaroo and Darling Harbour. We rode across the Pyrmont Bridge, which is pretty radical, taking plenty of good photos on the way, then over Anzac Bridge and on to East Balmain Ferry Terminal.
With the wind, the harbour water was pretty churned up, and the floating terminal felt like a tinnie on Broken Bay, so much so that I had to leave the dock and stand on the jetty, which didn't move, just to avoid any unwanted feelings.
After a lovely but short ferry trip we disembarked at Luna Park for some more photos, then rode up to Kirribilli for lunch, and more coffee.
Then it was back over the Harbour Bridge to the Observatory for an inspection before we headed back to Kent Street and all the way to the eastern end, on a bike path.
This was a wonderful experience, especially for those who haven't ridden in the city, even though it was only about 25km, it was still worth the time taken to get there and home.
Thanks for coming everyone. Paul did a superb job of leading the ride and we are all grateful to him.
Today's photos are here.
Danny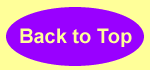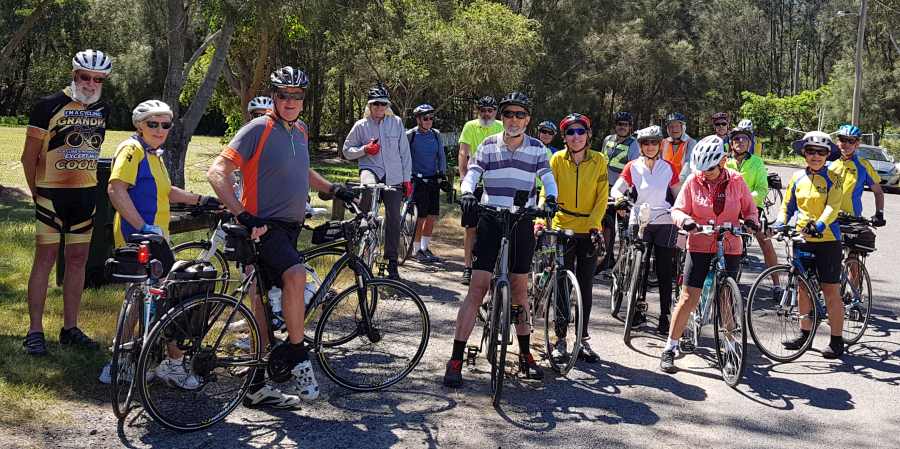 Riders at the end of Ourimbah Creek, Chittaway Point - 10 November 2019
A perfect spring Sunday morning at Wyong, with 25 riders assembling for today's popular ride to the end of the rivers on this side of Tuggerah Lake. Annie was leading the ride and Andrew was near the back looking out for us.
With the meetings on at lunchtime, we didn't have our usual casual meander everywhere - we had to get back to the hall in Woodbury Park for the barbecue lunch and meeting. We did South Tacoma, then walked over Tuggerah Station and rode down Lake Rd/Church Road to Geoffrey Road in Chittaway Point to complete our sight-seeing tour, then back to Tuggerah, this time back along Lake road and down to Wyong Road for a spin over the big new bridge.
Back down the Tuggerah Straight to Johnson Road and right up that road into Woodbury Park to the lovely new community hall for our meeting. Glen and Tom were cooking snags and onions, so we had a nice lunch before the meetings.
Pending the release of the president's report to the media, all I can say is that the same committee as last year was elected. Congratulations to everyone, you must have done a good job. There were 31 members at the GM/AGM, well done members. About half our membership, can't expect more than that.
Thanks to Paul and everyone else on the committee, and to the rank and file for showing an interest.
Danny
My report and photos of the Toukley European trip, and my trip to Germany are here. Click link.

View of the beautiful Tuggerah Lake at Chittaway - 10 November 2019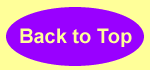 Regroup on the way to Kurnell - 3 November 2019
Eleven of us met at Strathfield Square for the 62 kms ride to Kurnell starting with a great cup of coffee and a briefing. With Sue leading and Steve as sweep, we enjoyed smooth cycling along the Cooks River where they have been doing a lot of work to make it a beautiful environment to cycle along. As usual it's a popular ride for the locals, maybe not as busy as the 'Gong ride was on the same day.
After reaching Brighton Le Sands we stopped for some coffee and food. Discussion ranged from the Rugby Cup Final match on Saturday night to overseas trips from recently returned cyclists and HSC.
Then along the foreshores and sparkling white sands of Botany Bay and over Captain Cook Bridge. At this point, passports and visas were checked on entry to "The Shire" but only Andrew (as a previous resident) was official. We took the newly-built raised route along the water's edge that diverts from the previouss road route, enjoying the tree shade and winding around the local road works to the Cronulla turn off. Here five of the group left and the remaining six cycled along Captain Cook Drive to enjoy the sea breeze and an afternoon break at the Kurnell Store & PO. We arrived back at Cronulla just in time to catch the train back to the city.
No incidents, punctures or rain, thanks for coming - it was a great day. More photos are here.
Sue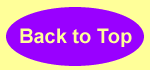 At Rotary Park, Wyong - 15 September 2019
Only 14°C when I left home at 0805, but it soon warmed up. All those jackets were gone by Tacoma. Andrew led ten of us down towards Toukley, with Pedro joining us at Tuggerawong, making eleven riders. Through Toukley via Peel Street and Hammond Road, down Budgewoi Road, along the old road in the bush and the cycleway to Budgie, then along the top of Budgewoi Lake to San Remo.
So far, so good, no flats or anything today, just delightful riding in the spring air. Left onto Pacific Hwy down to Charmy Nursery where we enjoyed morning tea. Doug hived off after the bridge as he had already ridden from home, and wasn't feeling too good.
I, with my superior local knowledge, led the ride out the back gate of the nursery, and through the wetland paths to Sparks Road, where I too said good-bye and headed for home, clocking up 50km.
Thanks everyone for coming on Andrew's ride, a beaut day out on the bikes.
Danny
Andrew and his little flock at the Toukley Bridge on a perfect Sunday morning - 15 September 2019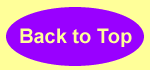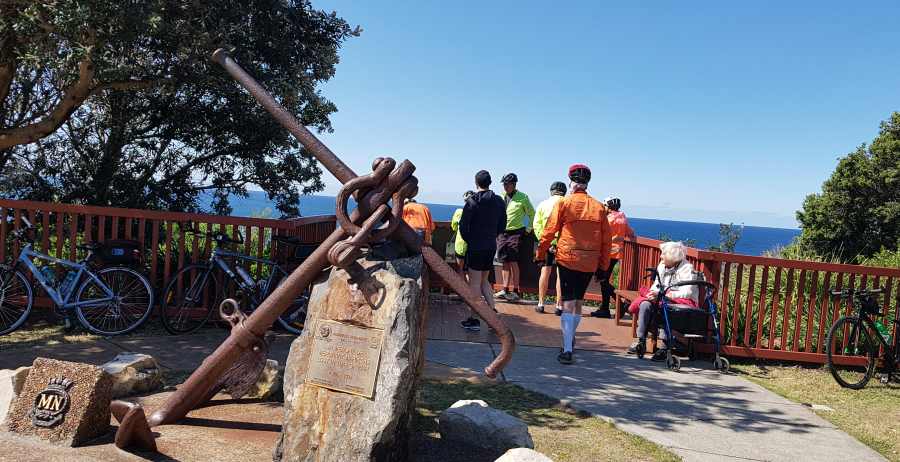 CCTCC members enjoying the view at the Norah Head Lighthouse - 8 September 2019
Somewhat cool to start, but we soon forgot about that as we headed downwind in the big westerly (10-20 knots), at a good pace given the tail-wind. I was leading (Danny) and Annie did the first leg of sweeping up, and John Edw followed us home. Thirteen riders, plus Pedro who joined us halfway.
After a break at the Gorokan toilets, we finished the ride up to Norah Head (NH), with people warning us about the very busy state of The Arc café, but I pressed on. Even when they told us there would be a 35 minute wait for coffee, we weren't deterred. As it happened, we had to wait only about 15 minutes, and nobody noticed. After refreshments we headed up to the NH Light-house, which everyone was interested in.
On the way back we expected horrific headwinds, but they didn't eventuate, just a gentle breeze mostly, We soon found ourselves back at Wyong, and the train travellers amongst us pushed ahead to catch their trains. Well done! The morning was enjoyed by everyone, so thanks for coming on our ride. The photos are here.
Danny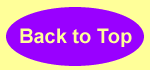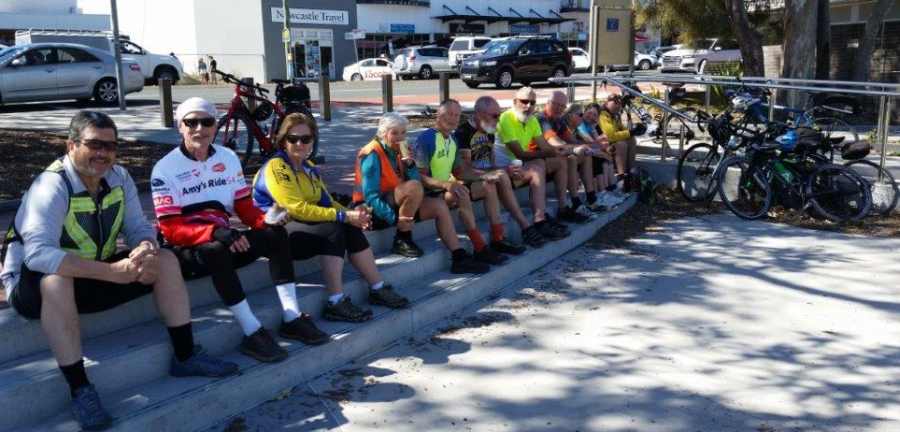 A good turn-up at Newcastle - Sunday 25 August 2019
There was a good turn-up of 16 riders for the trip around Newcastle and so we set off towards the Fernleigh track, regrouping at the start of the track. I let all the faster ones race off to the next regrouping at Whitebridge. There after the next was at the start of the southern end of the track [sic] when Glenn mentioned his rear tyre had develop a bubble and was getting bigger as the canvas was starting to appear, so he said his goodbye and headed back to his car.
Now knowing the southern end of the track was closed, we did a diversion that took us on the old Highway then off on a short cut I once used years ago. After making everyone climb up a steepish incline to that short cut, it had been fenced off by the house that now stands there but luckily there was a walkway with a set of unsafe stairs descending steeply down into the next street. (Not happy Jan)
Off we set again towards the 16 footer club then up past the hospital for a regrouping on the other side of the hill, then off towards Warners Bay for coffee and lunch, where most of us sat on the steps in the park in the shade for lunch. Afterwards we headed to Speers Point then around to Glendale onto the old tram track to Wallsend with a quick stop at MacDonald's.
Then we rode along the cycleway past Jesmond past the stadium then back to Broadmeadow station on time for the train home.
Thanks every one for coming and thanks for Steve H and Michelle A for sweeping they did half each.
Cheers
Paul M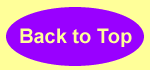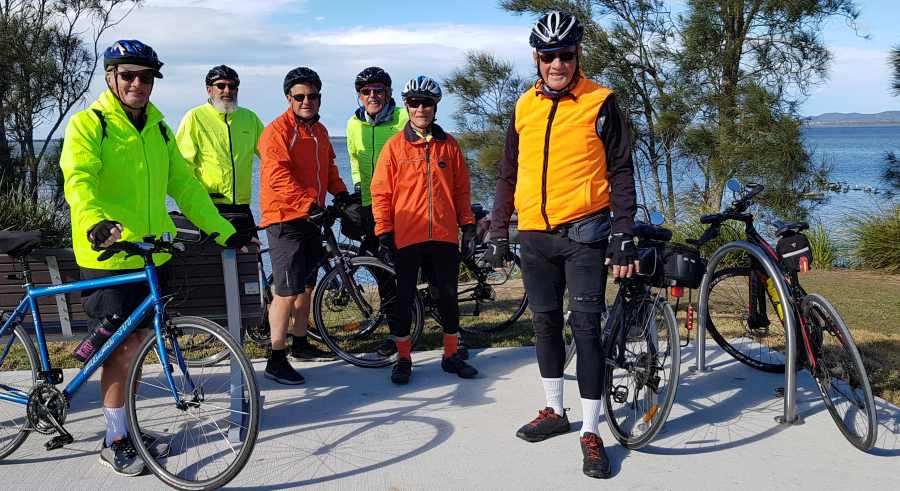 New bike path, Tuggerawong - 11 August 2019
With a temperature range from 12°C to 15°, and NW near-gale-force winds, as per the Beaumont Scale (25-35 knots), only 6 hardly souls made it to Wyong, for a pleasant ride down to Gorokan. Roy was our leader, and I was riding shotgun.
I had ridden up from Lake Haven, on my old bike, so I knew how windy it was, but the group didn't cop it till we got to Canton Beach heading back. So a nice ride with a huge tail-wind all the way down to the Toukley Bridge and on to Budgewoi. At Tuggerawong on the new bike path we took some photos, and a nice man walking by with a stumpy-tailed dog agreed to take one with me in it. So I held the dog's lead while he took the photo. Unfortunately nobody asked the dog how he felt about being dragged away from his owner to be in the shot and he went mental, managing to wriggle out of his full harness and go back to his master's side, where he stayed quietly. Phew!
Heading up The Corso from Toukley Bridge and along the Pacific highway, John Ed got a puncture, bringing the whole show to a standstill. That fixed, we rode the beautiful bike path along the north shore of Budgewoi Lake all the way to Budgewoi without any further dramas.
I was a bit dubious about Lakes Beach Café even being open, but it was, and the coffee and banana bread was very nice. Somehow we got more wind behind us along Budgewoi Road, crossing over to the footpath to get up the hill, before crossing back to the east side to get up to the cemetery. My fault, sorry! Down to the caravan park and along Canton Beach into an horrendous headwind, where one of the guys broke a spoke. We just eased off his brakes and he was good to go.
From that point all the way back we had a 30 knot headwind, which slowed us down somewhat. I covered 52km, so the others would have been 50 I think. Thanks for coming out on this less than clement day you guys. Thanks to Roy for leading us expertly on a tricky route.
Danny

Conditions on Tuggerah Lake at the Toukley Bridge. 11 August 2019
CCTCC on the new Tuggerawong bike path - 21 July 2019
Quite a crowd of us this morning, seventeen in fact, on a crispy, sunny July day. Roy led the ride, and Vivi swept up.
A latecomer at the Rotary Park got pulled up by the police for doing a U-ey across the double lines near the bridge. We were worried, but it turned out to be someone from the North Shore club looking for his mates, which wasn't us. It was a quick encounter, so I don't think he got booked.
Off we went down the 'river road', all the way to the Toukley Bridge where we had a re-group, then continued on via Canton Beach till we hit Bungary Road, which, at its final section, was blocked off owing to major roadworks. Forunately I found a way through the park, across a couple of deep sandy drifts, on my electric MTB, and the others followed me, which isn't always recommended, to safely arrive at the popular Arc Café. We got served quite quickly with very nice coffee and something yummy (ham and cheese croissant). Lindsay's wife Carol met us there, nice to see her again (after the Dooralong ride).
We then headed off back to WBD (Wilfred Barrett Drive), losing Simon, Richard and Pam who had already ridden from home in the south. I hived off at the nice new bike path at Tuggerawong (just on the edge of Wyongah), as I too had ridden from home. My total distance was 50km, after a bit of back-tracking to make up the round number of kms.
A very pleasant ride in perfect conditions, thanks to Roy and Viv, and everyone for behaving themselves. Cheers!
Danny
Re-grouping at Marks Road - 21 July 2019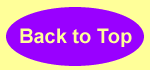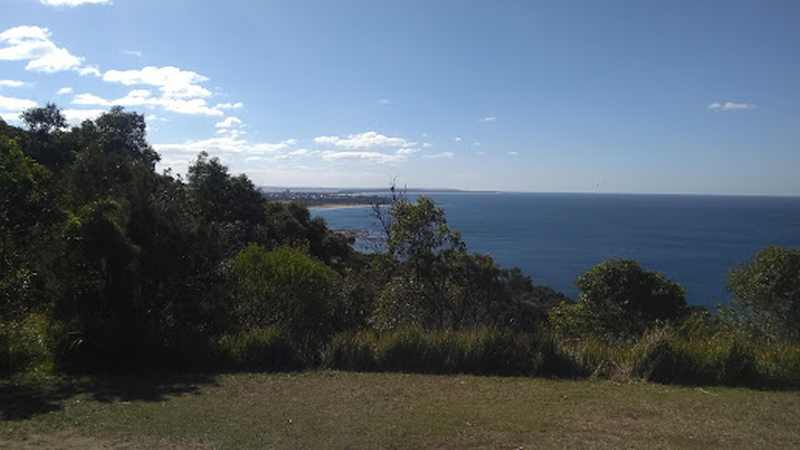 The view from Crackneck Lookout - Sunday 14 July 2019
Fortunately the cold winds of the previous day had abated and we scored a sunny winter's day for our ride. Sixteen of us gathered with the youngest member Sam, aged 30 years, lowering the average age of the group. With Steve as leader and Sue sweeping, our route took us through the wetlands, round Tuggerah Lake to the Entrance, and on to Bateau Bay. Here 3 of the group decided not to ascend Crackneck Lookout and bagged seats at the park.
At the top there were plenty of people but no whales were sighted. Lindsay and Carol joined us and we enjoyed sunshine, coffee and jokes in the park. We took a different route back with 13 riders. An enjoyable 47 kms day with the group keeping tight formation and no Tour de France tricks.
Sue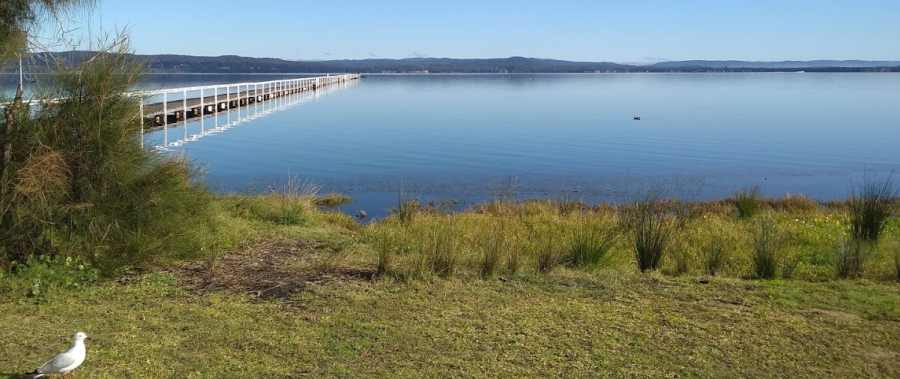 Long Jetty on Lake Tuggerah - Sunday 14 Juillet 2019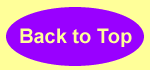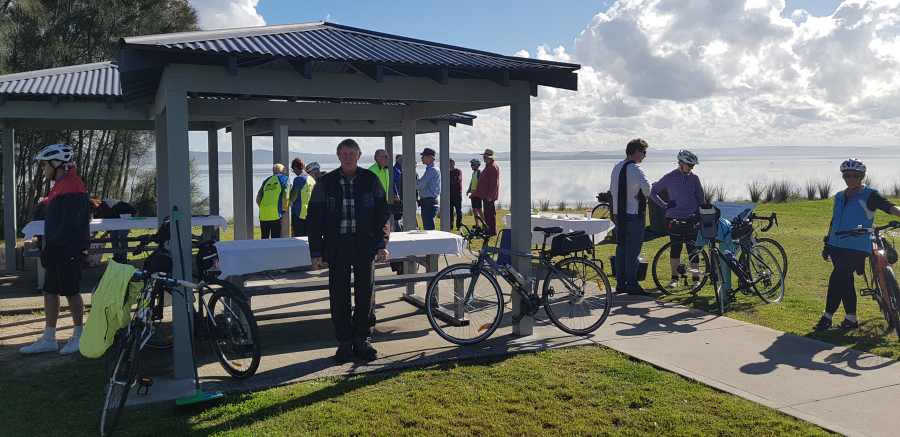 At the barbecue, Long Jetty - 7 July 2019
Everyone was waiting at the Rotary Park, Wyong Bridge, on a cold and sunny morning. Three E-bikes (me, Carol and Ralph). Ralph, Viv, Carol and I had ridden there from home, but Viv and I were the only ones to comlpete the course, with the others dropping off for a shorter ride home. I did 70km, about 20 of which were without my E-motor turned on. Hooray!
We picked up Linda at Gorokan fish co-op and continued around the lake and down WBD for our break at North Entrance. Conditions were perfect, and there were many bipeds and their issue on the path. Eventually we arrived at Long Jetty where Tom had the burgers and sausages frying and all the other necessities were available, like drinks, hot and cold. A few club friends also came, like Sam, and Peter H, Linda's mate. Thanks to Steve and Sue for organising the lunch, and Glenn.
A thankfully uneventful ride back to Wyong finished off the day for us, apart from the ride home for some of us. About 47km is the standard distance for this ride. Thanks for coming everyone, including the barbecue attenders - nice to see you all again.
Danny
Hi All,
Twelve riders left Gosford in sunny conditions for today's club ride. Paul met us at the bridge having caught the train from Newcastle and took up the sweeping duties. The bike path was not too busy as we made our way to Woy Woy, across the Rip Bridge and onto Empire Bay where unfortunately the public loo was closed. However we pushed onto Kincumber (utilising the new bike path along Carrack Road) and around to Davistown for our coffee stop at The Little Teapot. There they had reserved a table for us and served excellent coffee and cakes promptly, I believe that they are one of the better cafes we visit.
Fed and refreshed, we set out through Saratoga and onto the rolling hills of Avoca Drive, before farewelling Pedro and Kerry who had ridden down from the north end of the coast, a pretty fair effort. The rest of us returned to our starting point with no incidents. A good ride, excellent weather and a great group, thank you Paul for sweeping.
Glenn.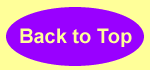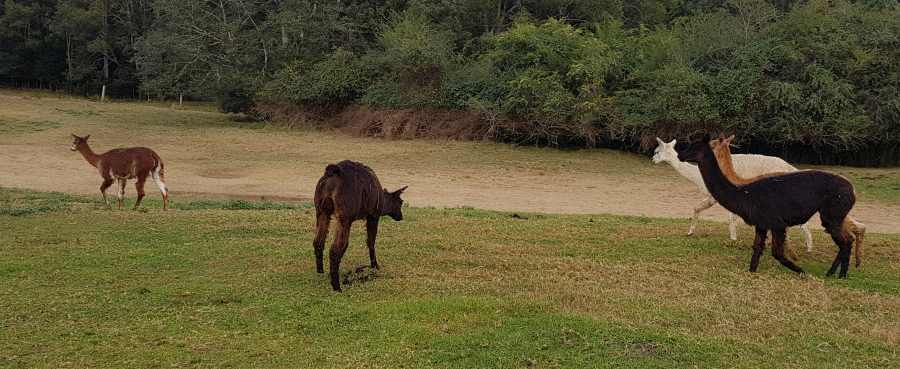 Residents of Ourimbah Creek Road, Hidden Valley 23 June 2019
A ride to Newcastle was scheduled for today, but with only three riders makig it to Wyong by 8.30am, there was little enthusiasm for the long hard ride, especially in such freezing weather with 100% chance of rain. With everyone's agreement, the ride leader decided to go the other way, so we rode down Tuggerah Straight and over Kangy Angy, then Footts Road and up Ourimbah Creek Road (OCR) for a look at some of the animals (we were not disappointed).
We were very lucky to get through the day without any rain, and it was raining in Newcastle all morning. After last week's disastrous outing I reckon many people decided that one soaking for the week was enough. (See last week's report below.) The temperature was about 14°C maximum, with a chilling wind from the south, felt like 8°.
My beautiful bike was in dry dock for the weekend, so I risked missing the ride that I was leading, so I popped in to the Cycology bike shop on Friday and bought a new bike, an E-bike. Yeah, I know I said I didn't need one, but I am 75 after all, so I deserve it. What a beautiful experience - no more killer hills or deadly head winds, just keep pedalling! Thoroughly recommended, and still plenty of chance to work one's legs. I just stayed on the lowest power setting all day, even up Kangy Angy.
Morning tea at the nursery at Ourimbah and finish off a lovely ride going back via Enterprise Drive and Reliance Drive (through the business park).
Thanks to Paul and Viv for coming to my ride, a nice day out in the fresh air. Some nice photos were taken up OCR and they are here.
Danny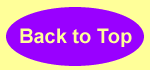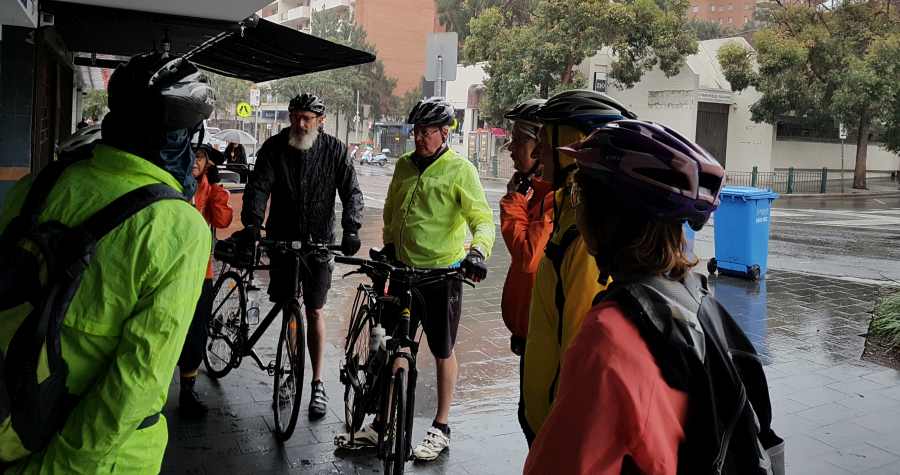 The briefing before starting the ride in pouring rain, Strathfield - Sunday 16 June 2019
Ride Report - Pity about the rain. Ten hardy cyclists turned up at Strathfield despite grey skies and forecast of 100% chance of rain. After the obligatory coffee 10 of us set off for Meadowbank Wharf in pouring rain with Sue leading and Steve as sweep.
Paul was already there having come by train to Meadowbank Station. The first drop out was here when Danny left us [soaked and frozen]. After following the Parramatta River to Silverwater Bridge, we made a decision to miss out Parramatta and go straight to Olympic Park. Peter and Kerry left us at this point. So we were down to 8.
While cycling along the Louise Savage pathway we heard a huge bang (my goodness no one is safe anywhere). However it turned out that Anne had an exploded tyre and a broken wheel rim. All hands to help but she couldn't ride her bike. Paul kindly walked with her to Olympic Park station for a train home.
The 6 of us cycled to Newington and enjoyed coffee and food in the warmth of Gloria Jeans. Here John told a joke and Sue gave info on Bankwest Stadium, Parramatta (which we never saw) and Pierre de Coubertin.
Ever onwards up the Haslams Creek Marker to enjoy the view of many half completed apartment blocks. Back to Strathfield, total distance 36 kms.
Thanks to all for coming, didn't we do well!
Picture 1 shows Annie holding the piece of wheel rim that exploded off her bike, and the remains of the tube. Picture 2 shows Paul trying to fix the tyre to the broken rim (it didn't work). The rest of the team are providing suitable encouragement.
Sue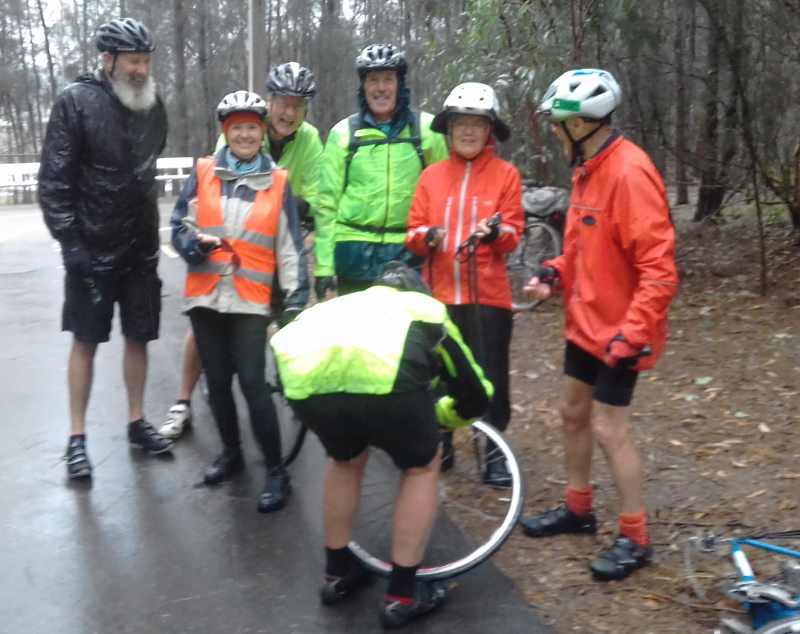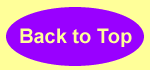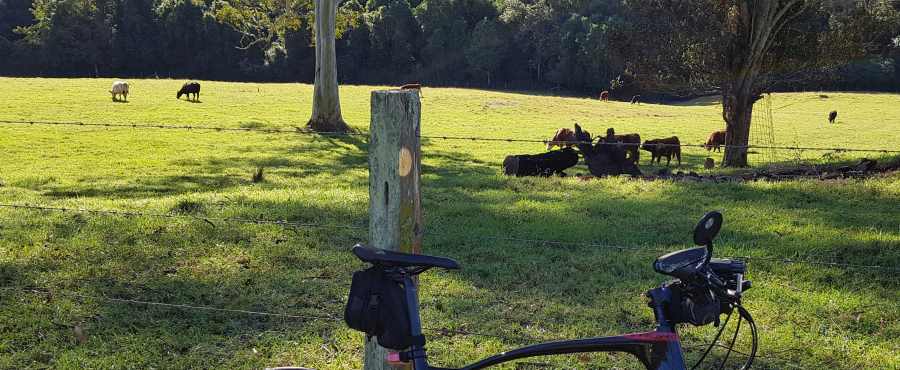 The bucolic delights of Ourimbah Creek Road - Sunday 9 June 2019
Eight riders congregated at the Gosford Sailing Club for a ride in beautiful winter weather up to Ourimbah and Hidden Valley, with another rider meeting up on Ourimbah Creek Road (OCR). Paul led the ride at a brisk pace.
Danny left from Wyong toilets and missed the group by seconds at the start of OCR and waited for half an hour before chasing them up the road, meeting up near the middle, then going home after m/t, so only about 5km with the club, but good to see everyone. Roy brought his son, Ryan, and Ian met us at the café.
Paul did 56km on the ride, and my version was 46km. Thanks everyone for coming.
Danny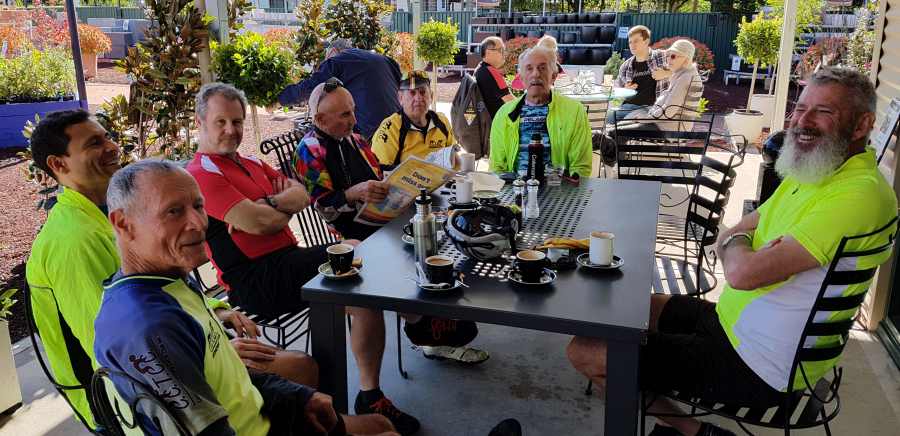 Coffee at the nursery, just after Annie and Ian had left - Roy, Ryan, Shane, Heiko, Paul, John and Colin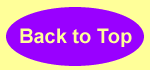 It was an enjoyable ride over the weekend on our away ride to Maitland. A nice number including Paul, Viv, Simon, Josie, Ian & Anne S, Glenn & Sue H, Narelle & Michel A, Martin, Steve & Sue H. Paul M led and Glenn H was sweep.
Thirteen riders showed up at Newcastle ferry ready to cross the water for the first day to Raymond Terrace. The weather wasn't too bad although we had a few light showers along the way. Once over the water we followed the usual route to Williamtown for our first rest stop then off up to Salt Ash for lunch & coffee.
After lunch we headed to Medowie then onto the cycleway that took us all the way to Raymond Terrace to our motels. It was a flat-free day although Ian had a few problems with his electric bike but didn't take long to rectify. After booking in our rooms we had a nice hot shower to reheat the cold bones. Dinner was at the local bowling club, a short stroll down the road but we ended up getting the courtesy bus due to the rain.
On Sunday morning, as we gathered for the start of our last leg, down came the rain, so we waited a while to see if it would ease off. I gave them the choice if they would prefer to shorten the ride seeing it was so cold and wet. They all seemed to agree and Ian, still having trouble with his electric bike, decided to head off back to Hexham station and home. As the rain didn't ease off, we headed off anyway down over the bridge on Seaham Rd to Hinton Rd onto Morpeth for coffee. By the time we got to Morpeth the weather seemed to fine up but still been cold and damp. We enjoyed the hot coffee.
Continuing on towards Maitland after our break, we stopped at the Old Maitland Gaol for a quick history lesson on the Gaol where Ivan Milat was housed for a while before it was closed down. On to our final stop at Maitland Station for the train trip back to our cars and home.
All up it was still about the 75-80km mark, was a pity about the weather and the shorter distance but still hope you all enjoyed the ride.
Paul M.
Carol, Josie, Simon, Annie, Graeme, Narelle, Heiko, Michelle, Sue and Glenn at Dooralong - Sunday 26 May 2019
A nice country ride this morning - Hue Hue Road, Jilliby Road, Dooralong and Lemon Tree, finishing up with a beautiful morning tea at Narelle and her husband's place on a farm at Jilliby.
Twelve keen riders assembled at Rotary Park at Wyong, and followed Michelle out along the route described above. Heiko is back from Mexico after competing in the World Masters Tri-atletica, where he picked up 3rd place. Congratulations Heiko.
Those riding today are in the photo above, except for me, behind the camera, and Merilyn, AWOL. A slight breeze, 4 knots, pushed against our breasts as we headed west, but this increased to about 10 knots tail wind for the trip back, thanks Wind God!
It's a lovely area, west of Hue Hue Road, with gently undulating hills and not much traffic. Michelle's parents' place is on a side road, quite isolated, but very nice. They served different hot drinks, I had a caramel, and quiches, apple strudel, chocolate cakes and a caramel slice. Delicious!
Thanks everyone for coming out and enjoying the ride. Thanks to Michelle for everything, and Paul for sweeping up.
Danny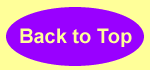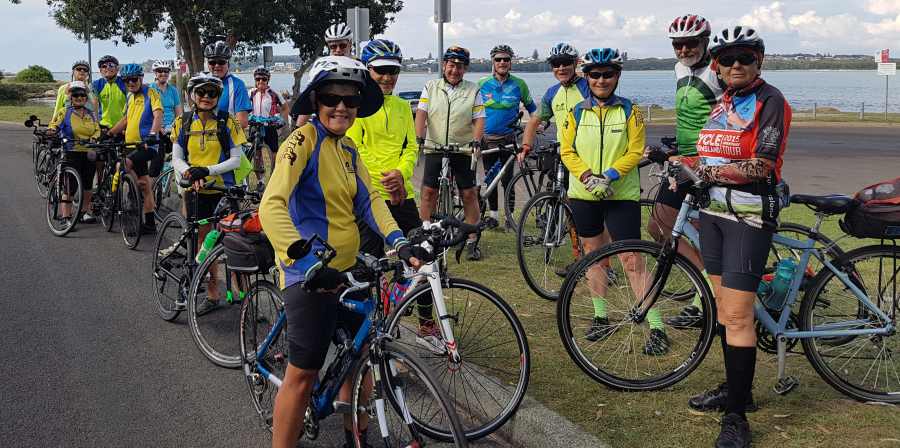 Twenty of us at Blacksmiths on the way to Caves Beach - 19 May 2019
Some of us came on the train, and some by car, but we all met up at Broadmeadow railway station at 8.40am, for a lovely ride down to Swansea and Caves Beach with Paulie at the front. John Edwards looked after the tail, thanks you two chaps.
A nice ride up the hill at the Fernleigh Track till we stopped for a break at Whitebridge. We continued on in blissful conditions all the way to Blacksmiths, where We picked up Heiko, then on through Swansea to Caves Beach, where we didn't stop to look at the caves, nor the beach. But we had a lovely coffee and a tart or two nearby before we headed off back up to Belmont for our final leg up to Adamstown. Viv did get a puncture along the highway, but John D fixed it in very short order. Thanks JD!
A slight tailwind helped us up the Track, and we all arrived in a euphoric state at Adamstown, where we rode straight to the station for a short wait for the train back home.
Thanks everyone for coming. It was a top day.
Breaking News - Heiko came Third in the Worlds Masters Tri-athlete despite suffering from injuries. Well done, Heiko!
Danny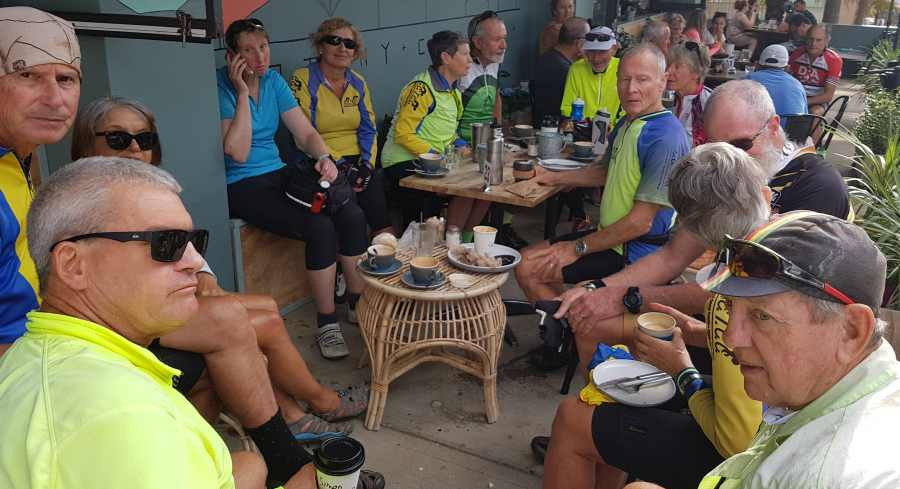 A well-deserved coffee break at Caves Beach - 19 May 2019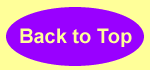 Click here to read the report.
Thirteen riders gathered at Wyong on the first coolish morning of the year. Being mothers day numbers were down a bit for the popular Yarramalong ride. We headed out into a slight head wind but once we got going it didn't take long to warm up and we started removing our jackets.
The fast riders were given regroup points and they headed out while the rest of us rode at our own pace taking in the beautiful scenery. We made it out to the coffee shop in quite good time and everyone enjoyed the coffee and sitting in the warmth of the sun. Once again the faster riders were given the regroup points and we were heading home.
Thankfully it was an uneventful ride with no punctures. The weather ended up just perfect to reflect all the beautiful colors of the Autumn leaves. I hope all that came along enjoyed the ride as much as I did. Also thanks for Steve sweeping.
Michelle

Magnificent view from Mt Ettalong Road, Umina Beach - Sunday 5 May 2019
A cool, cloudy and windy day (SW 10-20 knots) with rain due, but 16 élite riders gathered at Gosford (well, I was a bit late but soon caught up), for a lovely ride to Woy Woy, and via a new route through Umina to Pearl Beach Drive. Glenn was our leader, and Boston Bill did duty at the other end.
It was quite cool, about 18°C, and the breeze was in our face all the way to Mt Ettalong. We then confronted the big hill up to the Patonga turn-off, and won. Pearl Beach (PB) is such a pleasant place, so we enjoyed our visit there while we drank our coffee. Nobody remembered to bring their swimmers, so we all stayed dry.
I think four people walked around the rocks on the way to PB, but I think they all rode back over the hill. A few of us had to walk up the steep bits on the way back over the mountain, at the same speed as the riders. Then down the mountain to the little café where we had a re-group. My Strava said I did 72kmh down the hill, and who am I to argue!
Back to Woy Woy via the beach drive, that we usually ride in the opposite direction on the way there, but all with a beautiful tail wind right back to Gosford.
A beaut ride, thanks Glenn and Bill, and thanks to everyone who came despite the forecast. Well done!
Danny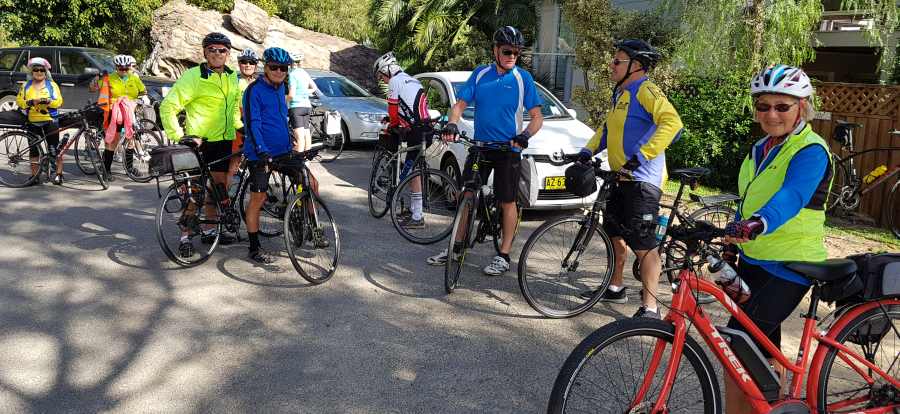 A regroup somewhere on the way to Pearl Beach - 5 May 2019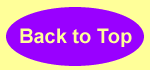 Brooklyn Harbour 28 April 2019
A cool morning, but warming up quickly. Eight riders met at Gosford Sailing Club for a pleasant ride to Brooklyn, led not by Andrew who is in Melbourne, but by Paul. As well as me and Paul, there were Marshall, Graeme, Merrilyn, John E, Viv and Boston Bill - all pretty fit and up for a good ride.
Paul knows a good back way through to the Kariong road, and we soon found ourselves struggling up that long hill, at least John and I did. The weather was supreme, so we really enjoyed the ride, up the hills and down other ones. This is the sort of ride where you need to just bite the bullet and perservere, eventually making it to Brooklyn, with 700 meters of vertical.
Our favorite coffee shop no longer exists, but there were a couple of others nearby, and we went to one in the Marina centre. Marshall and I parked our bikes against a plain door next to the emergency electrical access, but it turned out to be a fridge for the café so we were soon asked to shift them. The service and the coffee, and my hamburger, were of first class quality, very nice indeed. We just missed a train, so an hour till the next one, thanks to the new Sunday timetable. I didn't get home till 3 o'clock, so a big day out for 45km. Not an easy ride, but very satisfying, thanks to everyone who came, and thanks to Paul for leading, and BBill for sweeping up. A beaut day out in the country.
Danny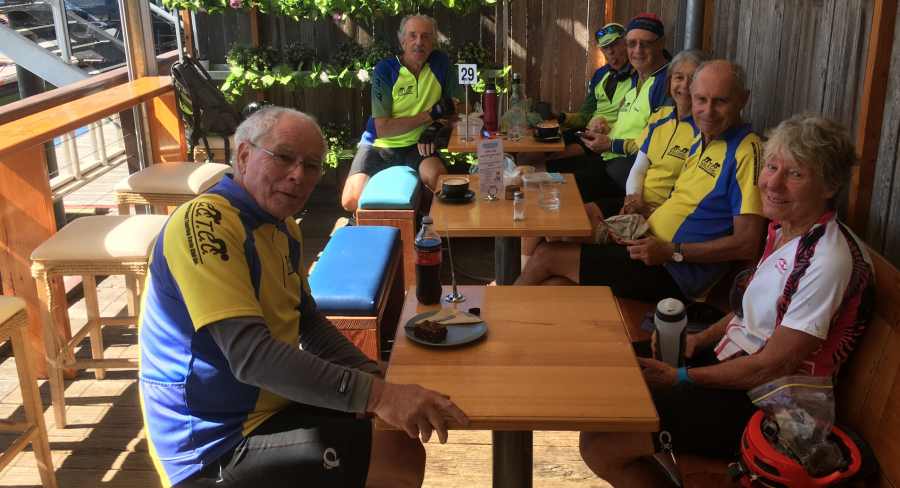 The team at the Marina café, I think Marshall is sticking his tongue out. 28 April 2019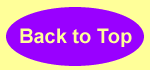 Tuggerah Lake near Lakeview Avenue, Gorokan. Easter Sunday 21 April 2019
Today's ride was from Wyong bridge to Toukley Bridge, then around Budgewoi Lake, clockwise, to Lakes Beach café then down to The Entrance and back to Wyong. Glenn led the ride and Paulie rode shotgun. Conditions were perfect as usual, with only a slight northerly breeze. There was a lot of foot traffic on the bike paths, but we missed everyone.
I rode from home down to the old fish co-op to wait for the péloton coming up from Wyong, and I rode to the top of Marks Road and back to make up some distance and fill in some time. Pedro also rode from home, but he did the Tuggerah Lake leg before meeting us at the fish co-op, then just did the top lake with us before going home to Noraville. He did 400 meters more than I, somehow, for a total of about 67km. Paulie shows on Strava as doing 40km but this can't be right as he did the whole ride with us. Those on the ride were Glenn, as I said, John Edwards, Josie, Graeme, Merrilyn, Paul, Pedro and me.
At Lakes Beach we met Michelle and Narelle Ando with their little nephew/GS Jason, 2, who was a bit of a handful, as he didn't get any coffee.
On the way down Wilfred Barrett Drive, Pedro then Graeme flew past me on the flat before the first hill, but I cleaned them both up on the hill, to everyone's surprise, due to a tail-wind and a blast from the past. That was fun! Thanks everyone for coming out on Easter Sunday, and thanks to Glenn for leading us.
Danny

John outside the toilets at Long Jetty on Easter Sunday 21 April 2019
On a cool and sunny morning 17 riders gathered at Strathfield Square. After a pick-me-up coffee we set off to join the Cooks River path for Brighton le Sands with Sue leading and Steve as sweep. We stopped at the Lees Park tennis courts for a short history lesson. Sue told us that early last century the Cooks River was thick with swimmers and there was a skinny dipping spot at Hurlstone Park.
No one was tempted to swim on Sunday as by the 1970s its waters would become a cocktail of diesel, mercury, battery acid and cyanide. There are continuing plans to improve the water quality so we wait till then for a swim. To confirm our destination some of us sang a short rendering of "Bound for Botany Bay". This shared cycleway following the Cooks River never fails to please as it passes shady trees, playing fields and pleasant greenery. At Kyeemagh we admired the Chinese market gardens and learned that this very small suburb has only 9 streets and at 2016 census a population of 919. We cycled on to the Brighton le Sands kiosk to admire the white sands and sparkling ocean, but as the kiosk was busy turned back to the C Side for coffee (not very good) and food.
At a steady pace we cycled back to Strathfield by the same route. Peter and Kerry veered off to their car at Meadowbank. An enjoyable 52 kms ride in good company with no incidents.
Sue
In ideal conditions eight riders met at the carpark opposite Bunnings Tuggerah for an easy ride to The Entrance (T/E) for coffee. Annie S led the ride. Riders were Annie, Danny, Glenn, Sue, Jenny, Lyn, Narelle and Diane.
We rode carefully up to Lake Road and Church road, and Geoffrey Road to the Chittaway Bridge, where we encountered workmen and a mobile mnachine on the path beside the road. there wasn't much room to pass but eventually we managed it and continued on our way to Bluebell Park for a pitstop. After a chat with some nice ladies, who I later found out were Jehovah's Witnesses, we continued on without further incident to T/E. The bike path was busy with walkers and mothers with prams, many of whom then congregated at DCE with us for coffee.
I had ridden from home (Lake Haven) to the start, so I continued on around the lake to home via Toukley. After going around the block where I live I totted up 50km, making up for the ride I missed out on last Sunday when I had a flat at Kanwal and walked the 2km back home, after having 4 flats in 3 days.
A nice ride at an easy pace. The total done would have been about 34km.
Danny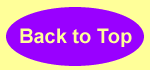 We met up at Fassifern station - Paul, Marshall and new member Jenny with Sue & Steve leaving the Central Coast in torrential rain. After that we had no rain except a few sprinkles all day. Danny phoned from Wyong station reporting the rain was torrential and he wasn't coming. No-one appeared off the Central Coast train (disappointing).
We left the station and on our route around Lake Macquarie up to Speers Point with a good road surface where we joined the Watagan cycle track then cycled past a sea of pink where the going was a bit slow and constantly ringing the bell – they were doing the Walk for Hunter Breast Foundation.
Followed the Cycleway to the end then on to the road around Eleebana Head, forewarned about the steep pinch at Valentine that took us onto the cycleway to Green Point. Most of us walked up except for Marshall and Paul who braved the steep incline. Past very nice houses at Valentine and on to a wooded path past the now disused Belmont Colliery. Marshall had a chain problem that didn't take too long to fix then on our way again to Belmont for a well deserved coffee.
We took advantage of the seniors card at Belmont Maccas for free coffee plus purchase of something else to the value of $3. Thanks for the tip. Started off in a light sprinkle - jackets on, but by the time we got to the track it stopped so off came the jackets for the long climb up the pleasant Fernleigh Track to Adamstown station where Steve and Sue left the group. The Novocastrians continued on home. Thanks Paul for a memorable discovery ride. It was a great day out. Thanks to Steve for sweeping. Ride was shortened a bit due to weather conditions so maybe next time we do the complete ride.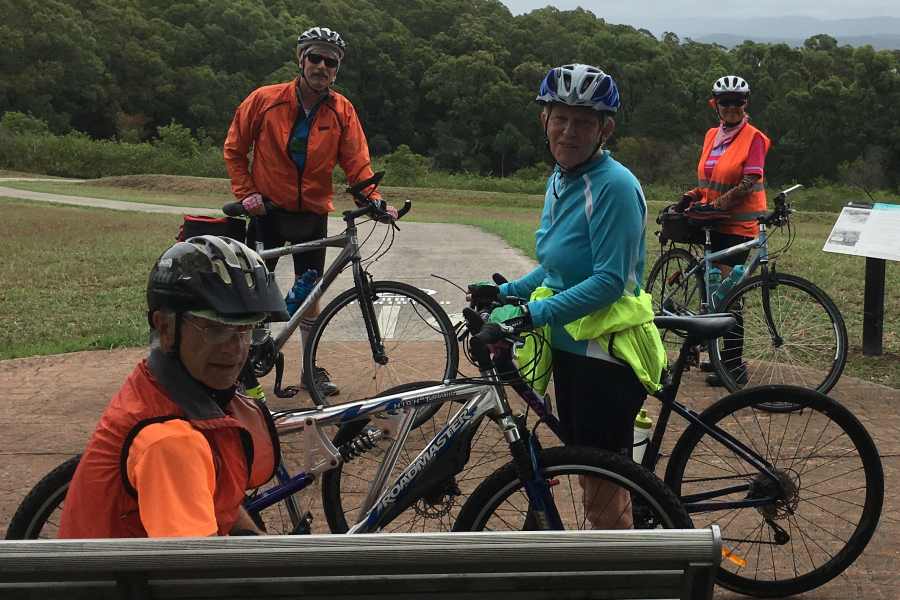 Sue Hunt/Paul Murray
Yes, that big ride again, not long but very hilly. Nine riders were present. El Presidente, Paulie, led us up Kariong, and Viv did the sweeping, thanks to you both. Weather was warm, cloudy and no breeze.
Our elevation gain was about 730 meters, some of it quite steep, but we got there eventually, probably Debenham Road North was the worst. Up onto Wisemans Ferry Road and more hills, till we got to Somersby Store for a wee break.
Not many more hills now, then down Dog Trap Road, where Tom flew along, I would say at 62kmh on the steepest bits, because that's what I was doing, thanks Strava. His bike, apart from being electric, also has big fat tyres , an oversize front disc brake, and front suspension so, as he said, it was like riding a motorbike, while my skinny hard tyres gave me no comfort.
Soon we were at the café, knocking down a well-deserved drink before heading off back to Gosford. I rode back to Wyong, where I had started, finishing up with 66km on the clock.
Well done everyone who came and conquered today, an amazing effort.
Danny

The team at Lakedge Park, Buff Point, NSW 3 March 2019
A beautiful sunny morning, about 25°C rising to 29° by lunchtime. The breeze was northerly at about 5 knots at 9.00am, rising to 10 knots to help us home by 1.00pm. Eleven riders made the effort to ride today, so well done you. I (Danny) led the ride, and Paul was our sweep, mainly looking after Martin, who struggles a bit on the hills.
First off, a gentle push down towards Gorokan with a slight breeze in our faces to cool us off. We rode up Main road Toukley to Peel Street, where Paul had a flat, which he and Shayne repaired while the rest of us waited patiently up Peel Street. We did change the ride somewhat, riding anti-clockwise around Budgewoi Lake, and having coffee at San Remo instead of Lakes Beach, which we don't like any more.
After Budgewoi, where we no longer faced the wind, we cruised along the bike path around the lakes to San Remo, where we found our way into the shopping centre, where Coles is, to our favorite café, Macchina Northlakes. I had coffee and an Eggs Benedict Smoked Salmon (picture here), while Graeme and Merrilyn sat next to me agonising over whether to have any lunch, when the waitress pops up with another Eggs Benedict, no salmon, looking for a taker, as it had become unwanted when the original diner didn't like the bread, so G & M got it for free, and made the most of it. Thanks Macchina!
As there was nobody in our group who lives anywhere near our ride, nobody went straight home, so we still had the original eleven at the end. The ride back was a breeze with 10 knots of tailwind doing the honours for us. Roy said he did 50km for the day, while I did about 66 as I rode from Wyongah where I parked my car. I forgot to turn Strava off at the car but it only added 3.7km to the total. Sorry!
Thanks everyone for coming today. Shayne rode his MTB, and the others included Paul, Roy, Graeme and Mez, Viv, John E, Michelle, Martin and Marshall. Well done you chaps!
Danny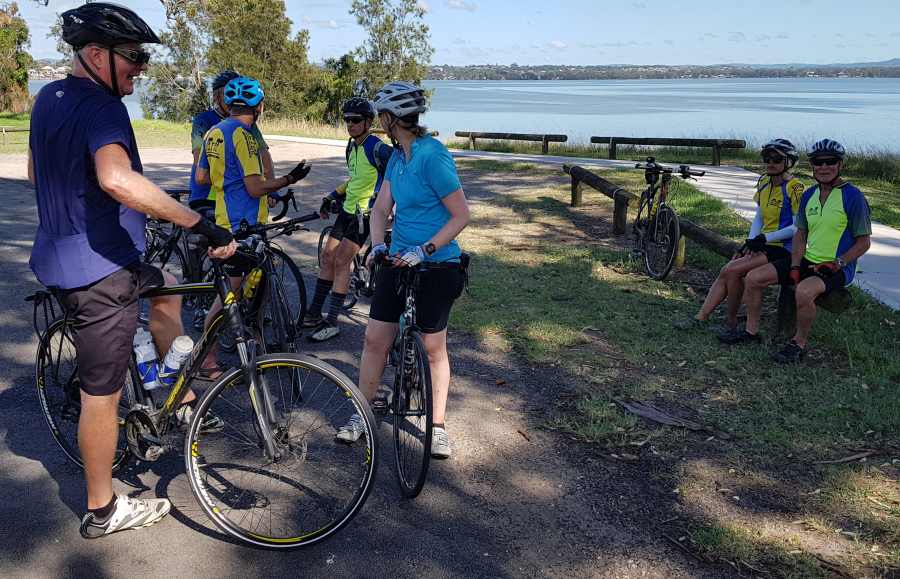 The club at Lakedge Park, Buff Point, 3 March 2019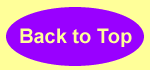 The crew today with Viv, Andrew and Tom, Yarramalong Road - Sunday 17 February 2019
On a quite warm Sunday morning (29°C), 13 riders gathered for a shortish ride out to Yarramalong with a slight NE breeze. Andrew was our leader, and Paul or Sue swept up the rear. The ride out to Y'long is fraught with danger, with a lot of cars, and motorbikes, and such a narrow road, but we survived, although Sue did have a close encounter with a lady from Queensland pulling out of a driveway and looking both ways, but not straight ahead, nearly cleaning our girl right up. We were all standing about 100 meters away watching and made our presence known.
So many motorbikes had gone past, we thought if they all go to the café we will never get a seat, but, as it happened, they had all gone straight past and we were on our own. A few car enthusiasts turned up later, with their Mustangs, HJ Holdens, old Falcons and Valiants, but we were leaving then anyway. The HJ did knock my bike over, as only the handlebar was sticking up above the wall, but I forgave him and had a good chat about his car, one of which I used to have too.
I often repeat the fact that there is only 30 meters difference in altitude between Yarramalong and Woodbury Park (Old Maitland Road), but it felt so much easier coming back down, and when you look at the altitude record on strava, it's definitely a peak at the café.
A few went back when we got to Y'long, and Heiko went further up after stopping there. A beaut ride, not too hard. thanks everyone for coming, and thanks to the leader, Andrew, and the back markers.
Danny
Eleven riders set out from Gosford this morning for the ride to Pearl Beach. A light southerly breeze kept the temperature down, a welcome respite after the recent hot spells. Glenn lead the ride and we voted Paul as sweep as he had arranged to meet us at the bridge rather than the start.
A fairly busy bike track kept us on our toes as we made our way to Woy Woy before getting on the road and taking mostly backstreets to Umina. A couple of riders chose the more scenic path around the peninsula whilst the rest of us puffed our way to the top (especially me due to lack of riding since Xmas) and enjoyed the thrill down through the bends to Pearl Beach. There we were joined by Anne, Lindsay and Carol for a well-earned break.
Refreshed, we again split into two groups before meeting up again and taking a fairly easy route back. Paul left us at Blackwall and Michelle took over the sweeping role for the uneventful ride back to Gosford.
Thanks to all riders, a nice ride of around 50kms and well behaved group!
PS Have a great ride in NZ to club members Michelle x2, Narelle, Jenny, Josie and Martin, I am just a little bit jealous!
Glenn.
A nice start to the day at Wyong, but got a bit hotter later. Roy led us down Tuggerah Straight and over Kangy Angy. This 81 year old led us up the hill and pulled away from me easily - what a legend! Paulie was our sweep, with 12 cyclists in the group.
Straight up the highway to the Shell servo at Ourimbah, for a break and some water, then up Ourimbah Creek Road (OCR) all the way to the end where we found some people with horses on our usual sunny spot, so we kept to the right in the shade. There was a delay which we put down to someone having a puncture, and it was indeed Josie this time. I headed off down to find them, but they met me on the way. We stopped at our favorite little farm down the road, with a variety of friendly animals, and friendly farmers, but this time the farmers buggered off, so Viv grabbed a handful of green grass and waved it at the animals. A little goat came runnning up and we got a couple of good shots of it.
Back at the café we all had coffee or mocha, and Bill and Paul had a huge plate of cream lamingtons, and I had a breakfast wrap, bacon, eggs, tomato, hash brown, while Tom ate a baklava also with lashings of cream. The coffee was strong and delicious, thanks, and the service was excellent.
Back on the bikes and down to Burns Road and Enterprise Drive for a good spin down to Wyong Road, then back to Tuggerah and Wyong. Thanks Roy for the leadership, and Paul for sweeping up. Although the gazetted distance is 50km, I only did 43, because it is never 50 on that ride. A couple of photos here and here.
Danny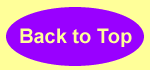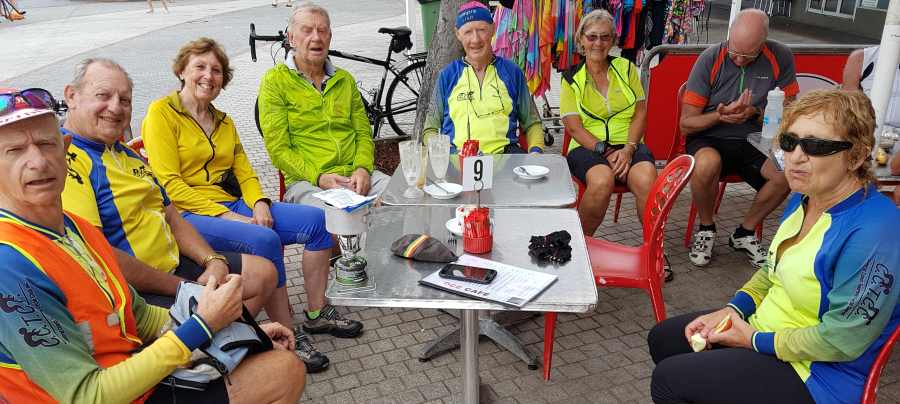 Breakfast at DCE after riding around Tuggerah Lake - Sunday 20 January 2019
A sprinkle of rain through the night brought many rain jackets to the start at Picnic Point, The Entrance (T/E), but they weren't needed anyway. Temperature remained cool during the ride, with the warm sun coming out only after we had finished brekkie in T/E CBD. I (Danny) was the leader today, with young Paulie backing up at the other end.
With a couple of slower riders amongst the fourteen of us, we had to keep to a leisurely pace, with frequent catch-up stops, but we didn't mind. We were happy to sit in the pleasant air and enjoy the view.
While we were stopped at Tacoma, another bunch of riders swept past us, but we immediately launched a counter-attack and swallowed them up in a few k's. They were mostly young people, so they didn't stand a chance. They passed us again at the Wyong toilets, but we found them stranded on the Tuggerah straight with a puncture. We offered to help, with our greater experience, but they seemed to have the job in hand. Michelle was our only rider under 50, so I'm taking licence there.
With the gentle pace and perfect conditions, we suddenly found ourselves back at T/E, and headed straight for DCE to order our brekkie. Marshall made his own arrangements, bringing his own water, camp gas stove, soup packet and peanut butter sangers. As we arrived, all the tables were taken, but I just caught some people leaving so I commandeered their table, and we dragged a dozen extra chairs around it. Very soon more people left so we finished up with 3 tables and 15 chairs, no waiting.
After a very nice break and refreshments, we made our way home, satisfied with our lovely ride. Thanks to me for leading and Paul for being there. Enjoy the photos here and here.
Danny
From Crackneck looking north to The Entrance - Sunday 13 January 2019
Mostly cloudy with a southerly breeze of 15-20 knots and a pleasant temperature is enough to attract 16 riders to Wyong for a challenging ride across to The Entrance (T/E) and over to Batto Bay with a spin up Crackneck. Steve and Sue managed this ride, having ridden it as a rehearsal on Friday, coming as they do from Roseville, so thanks to you for your dedication.
For variety, we went via Gavenlock Road to Tuggerah, rather than the Tuggerah Straight bike path, which we used on the way home. Up Wyong Road, loop around Reliance Drive, then on the lakeside bike path all the way to T/E where we didn't stop at all. Then up to Batto Bay and up to the top of Crackneck, although three members declined to do the hill.
After a good look round at the lookout, we headed back down the hill and bought coffee at the quite good Coffee Shop at Batto. Then we retired to the picnic area for a nice drink and a good chat. Eventually we recovered enough to attempt the ride back to Wyong, but Jenny's bike had suffered a loss of pressure in her front tyre, so with help from about 6 different people we fixed it and were on our way again. Pedro, Carol and John W left us then to ride directly home, though in Pedro's case it was back up WBD to Noraville, with a total of 64km. The standard ride was about 47km. Steve took us an interesting way back which involved Cresthaven Drive and Mingara Club, but with the wind behind us for a change, we soon got back to base. Thanks everyone for coming, and well done to those who made it up Crackneck, the fastest of whom was Carol (on her e-bike). Next week I'm taking you around Tuggerah Lake, anti-clock, before brekkie at DCE, so 7.00am start at Picnic Point, T/E, don't be late or you will have to chase us. If you can't get out of bed, meet us at Evans Road and Oleander about 7.30. Cheers
Danny
Click on these links to see some more photos from today: Here and here.
At Toukley Bridge - Graeme, leader Michelle, Mez, Roy, Alan, John, Josie, Viv, Sue, Paul and Andrew. 6 January 2019
After a wild and windy night, twelve intrepid riders turned up for today's ride in very windy and overcast conditions. It actually didn't rain at all, and was quite mild. Well done you adventurers! Michelle led us out, and Viv kindly occupied the rear gunner turret.
I had already ridden upwind from home, so I was glad to have finalised my headwind section. At Gorokan we scooped up Linda, making 13 of us, a good effort. Pedro was also there, giving an account of the bad crash on Wednesday in the other bike club.
Looking at Seabreeze.com I see that I battled 20-25 knots SSW going to Wyong and going back there it was 15-20 knots which I didn't have to do. Josie rode home down Wilfred Barrett Drive (WBD) so a good effort from her.
Along the path at Canton Beach Merrilyn had a flat which was quickly repaired by Paul. She had been making heavy going of it up till then, so that was why, her tyre was flat. That fixed, we re-grouped and rode up to WBD then, safely across, we headed for Soldiers to see mother nature clearing the surf of any water-babies with the fierce wind and heavy seas. Back to The Ark for coffee. Hats off to the staff, who dealt with the influx of customers quite quickly.
We eventually re-grouped and rode down to Toukley and over the bridge for the push back to Wyong. I, of course, went straight home, so this is only a 75% report. Well done for coming, everyone, you're a credit to the club to come out in such threatening conditions. Distance ridden was about 43km.
Danny
Click the link for another photo here and here.
The ride leaders, Sue and Steve, arrived at Wyong ready for the start, accompanied by son Sam on leave from his home in Adelaide. For a while it seemed that the ride might be purely a family affair, but Jane Dove arrived with a minute to go, and made the number up to four. It was a warm sunny day, but not excessively hot, and we rode the classic route to the Entrance for coffee. A very pleasant ride with lots of good conversation at coffee. The return was slightly brisker because the day was warming up, and we chanced the Tuggerah straight looking out for glass, and fortunately no problems. It was a good way to shake off some of the Christmas Day lassitude. Thanks to Jane for coming and preventing it being a family exclusive.
Steve
Graeme, Andrew, Merrilyn, Narelle, Michelle, Glenn and Martin at Canton Beach. Sunday 16 December 2018
Everybody got out of bed by 5.00am this morning for a seven o'clock start at Picnic Point (PP), The Entrance. Ten riders were present, with Andrew leading and Michelle sweeping up. A foggy, humid and cloudy day, with a NE breeze starting off at 6 knots at 0700, and building to 17 knots by the finish at ten, but it felt like it was in our faces for the whole trip around Tuggerah Lake.
Andrew sets a brisk pace, expecially up Wilfrd Barrett Drive (WBD), so the riders who could keep up were out of my sight early, and the slower group was out of sight behind me. Lucky it's not a race.
At Canton Beach, Michelle had a flat tyre, so we all stood around and watched her fix it. Actually, I went to a picnic table and sat down, so I don't know who fixed it. On our way again, we maintained the same MO, viz Group A racing ahead, and Group B, led by Martin, way behind, and Group A stopping now and then to re-group.
Once you get through Kanwal there are no more hills, so it's a pretty easy ride, and very relaxed at that early hour, with hardly any other traffic, except a lot of bikes up and down WBD. Eventually we got back to PP where we decided to just ride around to the café rather than get changed first.
Ian and Annie Sv were there, with Anne in a wheelchair owing to falling off a few days ago and breaking her pelvis. A few painkillers and six weeks off the bike, that's the prescription. A very nice brekkie with plenty of coffee and toast and eggs and bacon, at least that's what I had. A different ride and very enjoyable, thanks for coming everyone. Well done!
Danny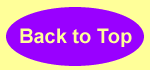 Coffee at Lakes Beach - 9 December 2018
A sunny day, with a north-east breeze of 10 knots all morning to keep us cool, brought 18 riders to Wyong for the ride to Toukley and around the lake (Budgewoi). Annie led the ride and Marshall very kindly volunteered to sweep up the remains.
Pam rode from home, 20 km, so she decided that was enough for one day, so she rode back home, no penalty. Doug had ridden from home but came right around Tuggerah Lake to Wyong, so he bailed out at Gorokan and went home. Shortly after that Barry, who had also ridden from home, decided that Canton Beach was far enough, and coincided with his favourite coffee shop, The Fuel Stop, so we lost him too at that point.
The rest of us, about 14 by then, made it to Lakes Beach Café intact. This caf has had 3 owners in the last year, so we didn't know what to expect. As it turned out, the service needs some work, but it's nicely set up and the coffee is excellent, which is all that matters. At this stage Stephen dragged out last century's jokes, which missed the cut at the Xmas party yesterday. Actually most of them were quite funny, and many jelly beans were earned, by the jokester and the audience, for laughing.
Linda decided to call it a day then and went straight home. She told a good story about her partner Peter's mate who lost a backpack while wind-surfing yesterday, in Budgewoi Lake, with a camera, GPS and altogether about $1000's worth of gear. So Peter got Linda's kayak and paddled down the edge of the lake near the Beachcomber, and found the backpack near the bridge, intact, with the contents safe in a water-proof container, blown there by the NE breeze.
Once we got past Budgewoi we found the tailwind a bonus and cruised back to Wyong with ease. I'm assuming here, as I bailed out at Charmhaven to go home. In my street, Lake Haven Drive, the road was blocked off to cars heading south as there had been a bad prang between two cars on the hill near the shopping centre. No problems for a bike though, and I was soon home, with 45km on the Strava. Tom started using Strava for the first time today, but i think he fell into one of the many pitfalls in the process. Nobody said it was easy, Tom.
Anyway, a lovely ride, thanks to Annie and Marshall, and to everybody who came today. Well done! Some photos are here.
Danny
A good turn-up on a hot day - 2 December 2018
On a day promising to be extra warm, I started early, driving to Wyong and riding to Gosford in cool beautiful conditions. After a bad day last Sunday in which I suffered 3 punctures, I took my bike to the shop for a professional fix - new tyre, new tube, new rim tape... Friday ride, no worries, so I had high hopes for a hassle-free ride today, but no such luck. At Burns Road in Ourimbah I had another flat. Couldn't find anything, so I just replaced the tube and soldiered on. This made me too late to meet the CCTCC team at the start, so I just went straight to the road crossing near the bridge, where, after 2 minutes, the péloton caught up with me.
It was still not too hot, but warming rapidly, as the now eleven of us made our way down towards Woy Woy. At that point Paul also caught up with us, now we were twelve. I think Annie and I are the only ones not in the photo above.
Glenn was leading, and took us on a different way down to Patonga Road then to the Umina SLSC. Before we got there, Sue had a flat, so we left her to it, with some helpers, while we ordered our coffee. She and Steve and Paul soon turned up, joining us on a big table which Ian had arranged for us, thanks Ian.
It was very hot by then, about 33°C I reckon, so we were keen to get back to Gosford. Glenn took us an easier way back, shorter too, and we were soon at Woy Woy, where I made my way to the railway station and caught a train back to Wyong, having ridden just over 50km. I would say that everyone else would have ridden about 40km, more than enough on such a hot day. The temperature just kept rising and was 35° when I got home.
Thanks everyone for coming out on what was really a beautiful day, as long as you weren't in the sun too much. Thanks Glenn for the beaut ride, and thanks Annie for riding shotgun.
Danny
Glenn's story of the Jarvis bay weekend away ride. I think we will remember the winds on the Friday for awhile. The rides were an adventure and enjoyable in the bush and the water at Murray's beach was such a beautiful colour Viv couldn't resist and went for a quick dip.
Thanks Glenn for a great weekend, and those who came along.
Paul M.

Click here for Glenn's report.
Short rest at the top of Crackneck. Heiko, Steve, Michelle, John and Glenn - Sunday 18 November 2018
On a beautiful spring morning, fourteen riders assembled at Wyong for today's adventurous ride to The Entrance and up Crackneck Lookout before returning down to Batto Bay for morning tea. Steve led the ride, and his wife Sue swept up at the back.
There was quite a stiff (15 knot) SE breeze which assisted on our trip back to Wyong later. Simon got a flat very early, so he and Josie stayed back to fix it. We did see them heading up Crackneck later as we were getting m/t, but never saw them again. I just found out that Tom's gigantic bike is electric, thankfully, but he didn't ride it up the look-out. Nearly everyone else rode up, with Heiko being the first, so wears the KoM jersey, Roy was next, good effort, and I (Danny) was 3rd, so quite pleased with myself. I did have to stop 3 times on the way up to suck more oxygen, as my pacemaker doesn't help me over 130bpm.
Nice to see Narelle back after a 2 year recovery from a nasty crash on that very hill, which she didn't attempt, fair enough. Steve led us on an unusual route home, via Cresthaven Drive, and Tumbi Road, maybe. Thanks everyone for coming, and thanks to Steve and Sue, who come all the way up from Roseville to ride with us. Much appreciated you two.
Danny
Another photo below:

At Crackneck, with Paula and her new BF, and Roy, and The Entrance in the background - Sunday 18 November 2018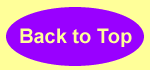 Fourteen members at Umina Ocean Beach 11:00am 11 November 2018
Remembrance Day Ride. We saw about 8 ceremonies for Remembrance Day on our way to Pearl Beach. Roy led us out on a perfect day from Gosford. Our sweep was Tom, new to me, on his electric bike, which he only used for the Mt Ettalong hills. Another new girl, in floral tights and a pink shirt, copped a flat at the bottom of the big hill, so waited for her son to rescue her.
Everyone was out and about on this significant day, sorry we missed it, but it was fun. On the way back we used a new route, meaning I had no idea where I was for a while. Umina and Ettalong apparently.
I had a short rest at the turntable near the bottom of the hill, on the way up, then rode the rest. On the way back I walked about 150 metres but rode the rest, no thanks to my pacemaker.
A few more people peeled off at Woy Woy, where they had joined. I was late to the start, so threw everyone's plans out, sorry. A lovely ride, thanks to Roy, who rode the whole ride, no walking for this octogenarian, and thanks to Viv, centre of the photo, who looked out for me.
Danny
Ourimbah Creek Road, Hidden Valley - our favorite animals, alpacas. Sunday 28 October 2018
One of our best rides, Gosford to Ourimbah and up Ourimbah Creek Road (OCR) to the Hidden Valley. Paul led this ride, with 5 hardy crew on board, while Tony joined them at the bottom of OCR. I left from Wyong, saving 50km of driving, no trains, but got a flat at the top of Kangy Angy, so missed the rendezvous, and had to ride all the way up OCR before I found them.
On our way back down OCR we met Sue coming the other way. Not any Sue you may know, but Sue from Saratoga who was joining us for the first time.
Paul took a small team up Footts Road to Palmdale before meeting the rest of us back at the café for coffee.
Weather conditions were dismal, not cold but a good southerly breeze, grey clouds and a threat of precipitation, not fulfilled. So nine of us at m/t, and a very pleasant ride after all, sorry you couldn't make it. Click here for another photo, including Sue.
Danny
Tuggerawong Road with Martin, Andrew, Sue, Paul, Steve and Roy. Sunday 14 October 2018
After a whole night and morning of rain I thought there wouldn't be anyone come for a ride. But it stopped raining at about 8.45am and never rained again till we got back. Except for a little shower about 8km from home. People came regardless of the weather, so we had 7 riders at Wyong, and 9 at Norah Head. A beautiful sunny warm morning with a NE headwind going up and a nice tailwind coming back.
Linda and I had been texting from early on, so she was staying in bed and I was hoping no-one else would come. Then when it turned out nice I texted her back and she met us in Main Road Toukley. Viv was also trying to get in touch, and she eventually rocked up at The Arc after failing to find us on the way over. We did take our little detour up Cadonia Road so maybe that was why. We saw Diane and Rolf from Buff Point heading down to Wyong, then coming back later.
A lovely easy ride and an excellent morning tea, so thanks to you stalwarts for coming, and you hogwarts who stayed in bed, I bet you're sorry now. Mind you, it did pour rain driving back from Wyong, so I'm glad I drove down.
Danny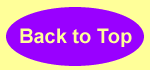 At the bottom of Fernleigh Track with a passerby. Sunday 7 October 2018
Not a nice forecast for the area today, rainy all day. Never-the-less, seven sturdy cyclists arrived at Broadmeadow station, most coming on the train, but Marshall riding from his nearby home, and Steve and Sue driving from a long way south. Paulie was our leader, and Marshall did the tail-end. Also there were Andrew, Danny and Viv.
The weather was fine as we started, but by the time we got to Belmont, down the Fernleigh Track, it started raining, which continued on and off for the rest of the ride. We were all dressed for the wet weather, but by the time we got back to Broadmeadow we were fairly soaked.
From Belmont Station we rode across to Lake Macquarie and along the road towards Warners Bay (WB), past the hospital with the long hill, then on the lovely shared paths till we got to WB where we crossed to the trendy side of the ride and, after much searching, we found a lovely little Italian ristorante with genuine Italian food and a waiter, who wiped down all the rain-soaked tables and chairs and installed big umbrellas over us to keep off the rain, in case there was any. I had a delicious toasted Turkish sanger full of nice Italian ingredients, and we all had excellent coffee and some divine muffins. I did get a puncture in my rear tyre back along the path, but it was soon fixed.
We then continued along the shore of Lake Macquarie to Speers Point where we turned inland and rode along a good road, then up a bike path all the way to, um, Lambton. Here Marshall hived off home while the rest of us made the short journey to Broady for the train.
Despite us all getting wet and a bit cold, we throughly enjoyed the ride, which was 50km. Thanks to Paul and Marshall for keeping us together, and for leading such an interesting ride. Well done to all of us for coming out on such a rainy day - it was well worth it.
Danny
Viv, Paul and Andrew at the nice little Italian Café on the corner of The Bay Arcade. Sunday 7 October 2018
Thirteen riders signed on at Rotary Park, Wyong, this morning for a pleasant ride around Tuggerah Lake in an anti-clockwise direction. Roy was our esteemed leader, and Paulie took up the sweep job. At Chittaway we picked up Lyn Mack, then at Blue Bell Park we found Simon and Josie, so we had 16 riders all up.
As expected, there were droves of people on the path, but we managed to avoid them all to arrive safely at The Entrance for morning tea. DCE was full, with half an hour wait for food, so we spread out to other nice shops nearby and got our food and drink and a seat. Lyn was planning to go back to Chittaway for a very short ride, but I persuaded her to come with us and I would give her a lift back from Lake Haven. That all worked well, with Lyn clocking up 30km and 46km for me.
There was a stiff breeze blowing all morning, 15-20 knots SSW, even though SSE was predicted. It suited us fine though, especially up Wilfred Barrett Drive (WBD) where we cruised up with very little effort. Roy had already reconnôitred the ride, but knew nothing about the new (2 years old) bike path from WBD up to Evans Road, so, when we got there, there was no sign of Roy or his minions. We used the path and met Roy and his entourage at Oleander Street. Pedro apparently had a spectacular fall on the path avoiding some pedestrians, but was unhurt. We all then continued along the Canton Beach path and on to the Toukley Bridge, where Lynnie and I hived off to chez moi, for a break and to get the Pajero for the final leg. Back at Chittaway, we met Simon and Josie wending their way home.
Thanks everyone for coming - a gratifying ride for all.
Danny
Perfect conditions greeted the 10 of us who gathered at Lions Park, Wyong, for a challenging ride up to the Corrugated Café in Peats Ridge. A newcomer visited us today, viz Jo, who lives at Toowoon Bay, so welcome Jo, hope you enjoyed the ride. I know you said so! Others on this ride were Paulie, Merrilyn, Graeme, John Ed, Roy C, Stephen, Sue, Viv and me, Danny, leading today's ride after copping out last week.
From Wyong we rode the length of Tuggerah Straight, then up over Kangy Angy and along the highway to Ourimbah, where we had a good stop at the Shell S/S for a toilet break. Then cross the road carefully and ride back to the roundabout and onto the M1 Motorway. There follows about 7km of nearly all uphill, not really steep, but long and relentless. Viv, Merrilyn and Graeme passed me several times on the hills, getting at least 500 meters ahead. Roy passed me twice up hills, not bad for someone turning 82 next month. This would be a beaut ride on an e-bike, and thankfully we didn't have any with us. Eventually we reached the Corrugated Café, not even puffing. Newbie Jo did alright, though she said the pace was a cracker.
After m/t we headed back down Peats Ridge Road to Wisemans Ferry Road then Dog Trap Road, where we had a wonderful ride down the hill. My top speed down the hill was over 65kph. A wonderful spin down Enterprise Drive followed, and John left us there, then back to Tuggerah, including Reliance Drive for extra k's, and down Tuggerah Straight to complete a very enjoyable ride. Thanks to everybody for coming - a fearless team! Sorry, I forgot to take any photos this week. Cheers!
Danny
President Paul and his loyal followers at Soldiers Beach Sunday 9 September 2018
Stunning spring morning, sunny, W-SW breeze 10 knots at 0900 building to over 15 knots by noon, cool then warm, -ish. Twelve club members joined the ride, Andrew (leader), Danny, Graeme, Roy, Lindsay, Michelle, Martin, Merrilyn, Carol, Paulie, Marshall and Heiko, wearing his championship AUS uniform from the recent Masters, in which he did so well.
Andrew led us down the 'river road' to Wyongah and the former fish co-op at the Toukley Bridge for a break, then around to The Corso and through Charmhaven to the Wallarah Creek bridge at San Remo. Another break at Buff Point recreation park before continuing along the beautiful bike path to Budgewoi. Cross the road at Lakes Beach then continue along Budgewoi Road to Elizabeth Drive to get up the hill and onto Bungary Road and The Arc restaurant where we had delicious coffee and smoothies and food.
Afterwards, we rode up to Soldiers Beach lookout for a couple of photos and a brief look for lost whales. We had a tail wind all the way from Wyong, but on the way back it was in our little faces - lovely fresh air on tap! Paul and Marshall left us to ride back to Newcastle, and I hived off at the Toukley Bridge, having already ridden the Lake Haven to Wyong section. At the bridge, my companions, the tail group, didn't know whether the péloton had ridden straight on, or gone under the bridge for a toilet stop, so I sent them on towards Wyong, not being able to see anyone over at the fish co-op. Hope Andrew waited for them.
Thanks everyone for coming on a good ride, of about 55km. So enjoyable! Cheers!
Danny
CCTCC at the beach Sunday 9 September 2018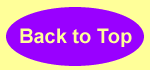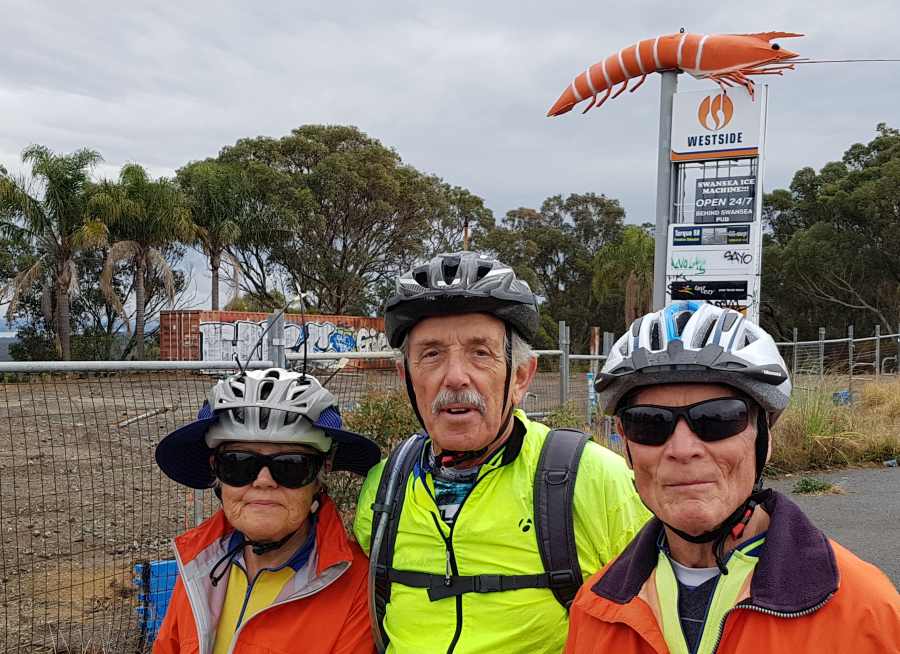 Annie, John and Roy at the Big Prawn, Pacific Highway, Murrays Beach, 26 August 2018
Cool, grey and cloudy on the Central Coast, but that didn't stop 4 keen old cyclists from fronting at Wyong for a daunting ride up to Newcastle. Annie, John E, Roy and Danny were met at Swansea by the Noocastle contingent, Marshall and Paulie, at Swansea Macca's for morning tea, so 6 of us made the final assault together.
Wind direction was forecast to be a North-easterly, in our faces, but the actual direction on Seabreeze.com was all over the place, and never above 5 knots, so very pleasant for the day. It never rained at all, just looked like it could, so NO RAIN! No wind, just perfect riding weather.
Up the usual way via Toukley, Lizzie Bay, Swansea, Belmont and Broadie, for Roy and John, and to Hamilton for the rest of us, to meet Annie's husband, daughter and two beautiful grandsons. More coffee while waiting for the next train. Roy had a puncture on the highway about 1km before Swansea, so he walked the rest of the way then fixed the flat in comfort in Macca's.
I hope no-one stayed home for fear of getting wet, not our philosophy. Thanks everyone for coming. My Strava shit itself, but Annie assured me it was 72km from Wyong to Hammo.
Danny
What looked at first like a beautiful sunny winter's day this morning turned out to be a freezing windy sunny day. Nine members signed on with Andrew our leader. Paulie looked after the other end. The wind, according to Seabreeze.com was between 20 and 30 knots westerly all morning, with a consistent temperature of 17°C, less with wind-chill factored in.
A shock to us was the disappearance of our little shelter and table with concrete lions from its usual spot. Gone! Never-the-less we soldiered on by going to the (new?) table near the playground in the sun. I answered many questions about my trip around Europe from which I returned only last Sunday. Thanks for the interest shown everyone. I'll put up some photos when I work out the best way of doing that.
The tour around Brisbane Water was uneventful, save for a missed turn-off just after the Spit Bridge. Despite Andrew sussing out the ride during the week, he was unaware of that track down to the lake, so we had to ride over that big hill on Empire Bay Road. Did us good anyway.
On arrival at the café at Davistown we found Heikko sitting with his large coffee, so we all offered our congratulations on his brilliant effort at the World Games in Europe recently. Glenn and I couldn't resist the delicious apple crumble with cream and ice-cream, so that was lunch for me. Congratulations are also in order for the café which served excellent coffee and food in a timely manner. Happily there were no punctures or any adverse events for any of us, so well done you guys! My total distance was 48.8km on Strava, and would have been so for all of us. Thanks everyone for coming.
Danny
Hi All, Twelve riders met at the Gosford waterfront for today's ride to Ettalong Markets. Glenn led and Sue swept as we set off in perfect conditions. There was some traffic on the bike path but we made good progress until the railway underpass, when we were stopped by the police. Our initial fear was a bike inspection point (of course we would all have been legal), but it turned out they had a fugitive on the run and a police dog on the loose so we took a small detour past Point Clare station.
No further issues as we continued to Woy Woy and onto Umina using a slightly different route, before arriving at our coffee stop at Ettalong. We took a shorter route back into a slight headwind that had sprung up, but still arrived back around 1pm. A nice ride, thanks to those who rode.
Glenn.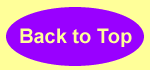 Hi all
Just a few things to keep you all updated with what's happening in the club.
On the Tuggerah lakes ride 29th July we will be having a BBQ lunch at Long Jetty during the ride. All are welcome, you don't have to ride to join in for lunch. If you're not riding, let me know you are coming so we know how many snags we need to get.
As of the last general meeting we discussed allowing members with electric bicycles to join in on our rides and as such we need change the constitution to allow the electric bikes into the fold. At our next General Meeting on 4th November we will be voting to put this in our Constitution to finalise it.
Our Xmas party this year will be on Saturday 8th December so keep that date free.
To remind you all, I will be stepping down this year as President and you all need to ask around for a new President. But I'll be willing to take another position if needed. We have created another position in the club and that will be Ride Coordinator to relieve the new president of that rôle and make his work a lot easier.
Next week's ride will be Coffee at Jilliby. We ride to Lemon Tree then return to Narelle's place for coffee and cake. Bring a few snacks for the rest stop at Lemon Tree.
Those coming on our 4 day away touring please let me know so I have some idea of numbers.
BNSW and all clubs have been making all cyclists aware of being visible to traffic at all times by wearing bright shirts, as some cyclists are wearing black and motorist are complaining they can't see us. We need to keep in mind that it is important to be seen by bright clothing and lights front and rear.
We wish all our members busy going or are overseas on holidays a safe travel.
See you all on our next ride
Paul M.
View across Lake Macquarie to Mannering Park from the Morisset Hospital. 8 July 2018
Twelve club members arrived at Morisset railway station for today's favourite ride to Cooranbong for coffee. Conditions were close to perfect, sunny, but with a strong westerly breeze (20-30 knots) to challenge us. Steve and Sue were our leaders, front and back, having made the long trip by car from west Sydney. Nobody rode to Morisset today, mostly because of the wind and cold start.
We started with a visit to Lake Macquarie then back up Acacia Avenue to Morisset. We also hoped to see some macropods, which we did, by the hundreds, that's the kangaroos, not the swarm of overseas visitors befriending the 'roos. Annie shouted warnings to them about not feeding the wild animals but unfortunately no-one spoke English.
Back up the long hill to Morrie CBD then out to Cooranbong fire station. As luck would have it this is on the corner of Martinsville Road, so we rode to the end of that rural thoroughfare, a total of 20km, with everyone in the ride completing the whole trip. Well done. Graeme was able to assist a farmer by standing on the road to keep his cattle crossing straight.
Back down M'ville Road with the wind behind us and we were soon back at the main road and headed to the café where a table was reserved for us. On the way back from Monkey Farm I nodded off and hit a nasty pot-hole which I thought would wreck my bike, but they're tough grids these, and it survived with no apparent damage. Only after m/t when we were about to set off to Newport Road to Dora Creek did I discover my tyre was damaged and the tube was void of air. We soon fixed it, but I kept the same tyre, despite a kind offer from John Eddie of a replacement tyre which he just happened to have in his bag, but I stuck with the old one, as it had no penetrating wounds, just the tread ripped off. But to not risk any further bad luck I rode straight back to Morrie to my car.
I hope everybody enjoyed the rest of the ride, to Dora Creek and Stingaree Point. There are some photos here.
Danny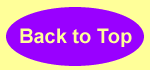 Beautiful Lake Tuggerah, with four black swans. 1 July 2018
Fifteen riders joined the ride from Wyong/Tuggerah this morning, a day with perfect weather, if somewhat freezing early. Glenn led us from Wyong to Gavenlock Road, avoiding the Tuggerah Straight bikepath, under development and blocked off, and over the new bridge to the Supa-Center and up a bit to Lake Road, also under development but passable. I think Annie was our sweep, ably assisted by her electric-driven hubby Ian. Thanks to you all.
At a very leisurely pace we made our way to Chittaway Bridge via Church Road, then down towards the lake and the bikepath. Surprise! Not using the path today, we stuck to the road all the way, just a minute while I refer to my map, yes, Lakedge Ave and Tumbi Creek Road back to Wyong Road and cross the creek there, then back to the path. Plenty of foot traffic today with little tykes on their wheely wonders, and a plethora of dogs, all well controlled. A few of us were casual riders, so the medium pace was for their benefit. Michelle and Narelle of course have just come back from weeks in the USA and have just about forgotten how to ride their bikes.
Soon we found ourselves at Picnic Point, taking the road in preference to the path to save time. On arrival at DCE we found it was full of Sunday people, so we went to the deserted cafe next door, which had heaps of room and everything you could want, as long as it was raisin toast. Some cheeky members even ordered from DCE and had them deliver it to their competitor's outside seating area.
While we were there we bumped into Tony, Ric and Lyn, from the Toukley club, out for a quiet Sunday ride. After we had finished, Simon, Pedro and I headed straight for home, with Pete and I going up Wilfred Barrett Drive for a shorter trip home, as we had, all three, ridden from home to the start. I went back to Pedro's house to say hello to his lovely wife Jean, and to see his equally lovely model steam engine. Then I continued west to Lake Haven having clocked up 54km for the day. Haven't heard any reports, so I assume the main péloton got back to Wyong OK.
A very nice and relaxing ride, thanks everyone for coming.
Danny
The club on the path near Berkeley Vale. 1 July 2018
Wheely Westerners on a spiral hill near Olympic Park. Sunday 24 June 2018
It takes a bit of effort to get to Strathfield from the Central Coast, but it's worth it. Conditions were freezing at the start, gradually warming up to quite cool, except in the sun when it was warm. Ten sturdy adventurers signed on at the Strathfield Rail, with Sue as the Pilot and Steve as the rear gunner.
I can't tell you which way we went as I was pretty-well lost from the outset. Most of the ride was on dedicated bike paths, some roads, but the cars were courteous and patient. There was plenty of foot traffic, with many little wheels mixed in. As the day warmed up it became a delight to ride amongst the parks and rivers of the wild west - plenty to see, and many photographs were taken by me. We started out with a coffee at Strathfield, with Andrew and I catching an earlier train as we arrived at the Wyong Station too early, and Pedro got there early as well, but we didn't see him as we were sitting in the warm comfort of Gloria Jean's bosom.
Sue led confidently at a do-able pace, so we pretty-well kept together for the day. It was only 24km to Parramatta, but we deviated considerably on the way back, giving me a total distance of 55km. Many thanks to Sue and Steve for organising the ride, and thanks everyone for coming out so early on a very cold day (it was 8°C at home when I left at 6.30am). Photos are here.
Danny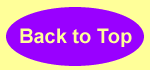 Bleak conditions at Lakedge Park, Buff Point, NSW on Sunday 17 June 2018
Much better weather this week - sunny, but big winds 25 knots NW, cold, top maybe 15°C. The ride was led by our president Paul, and Glenn looked after the other end. Eleven riders at Wyong, plus Pedro picked up at Gorokan, for a half-ride.
Very hard going into the wind after Gorokan, a tail breeze along the top of Budgewoi Lake, turbulence down the east side of the two lakes, and tough going into the wind coming around the bottom of Tuggerah Lake. Plenty of foot traffic on the paths. No flat tyres or capsizes or other dramas.
Thanks everyone for coming, well done in the conditions.
Danny
Two Lakes Team, with Merrilyn, Paul, Steve, Martin, Glenn, Pedro, Roy and Sue - Sunday 17 June 2018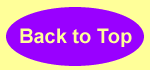 Roy leads the crew down the highway at Kangy Angy. 10 June 2018
Nine riders - Roy, Danny, Martin, John E, Paul, Sue H, Steve H, Sam H and Andrew - gathered at the Rotary Park at Wyong, next to the river, for a pleasant Sunday morning ride to Hidden Valley. We also picked up Annie, who had ridden up from Tascott, at Ourimbah, making ten of us. It was raining lightly at the time, so we pushed off hoping for an improvement in the weather, in vain. Roy wanted to just go to The Entrance for coffee, but was over-ruled by riders his senior. That's a joke.
So we rode over Kangy Angy in the rain and down the other side. You can see how pleasant it was by the photos. By the time we got to Ourimbah, a few of us were keen to pull the plug and head straight to the café out of the rain and cold. It was about 12°C at the time, with a south-westerly breeze blowing at 10 knots. So Paulie, Martin and I hived off to the sanctuary of the caf, while the rest of them, some against their will, surely, continued up Ourimbah Creek Road to Hidden Valley, and I never saw them again. I hope they had a pleasant ride in the rain, and came back to the café for a nice hot cuppa. Martin, Paul and I certainly did, including toasted sandwiches for Paul and me, hoping to still be there when the others arrived back from their adventure, but it didn't happen.
It stopped raining while we were in the café, so we took off in very pleasant conditions, even though we were soaked and cold. We thought - Roy and his team made the right decision to perservere with the ride, until it started raining again as we got back to Tuggerah, and we decided we made the right decision to truncate the ride. It didn't stop raining for ages after that, so it was not very nice for Roy's crew to continue riding in already wet clothes.
Such a blessing to get back home and into dry clothes in a warm house and a bunny rug. Still, 21km for me, Paul and Martin, and waiting to hear how the others went. Finally, Roy's comprehensive report is below.
Cheers,
Danny

Roy's Report: After Danny, Paul and Martin left the ride, the remaining riders set out for the valley. Occasional showers greeted us, some quite heavy. This didn't stop us admiring the scenery, especially all the variety of animals encountered. We kept up a reasonable pace, turning around just before the dirt road used to start, very wet, and thirsting for a hot drink and an attempt to warm up and have a chat at the nursery.
After a much needed rest and coffee we discovered that Steve had a flat. With advice and help from members it appeared that the tyre was repaired but it quickly went flat once more. Being repaired again we proceeded for a few hundred metres it deflated again! Steve suggested we continue as Sue would ride back to Wyong to pick up the car and pick up Steve. We finally got underway again taking Enterprise Drive in driving rain at a good pace.
Great relief was felt by all at the sight of our cars and return to our homes and a hot shower. 39 kms overall. Quite an experience, not to be repeated too often, hopefully.
Roy
Sue pushing on regardless. Sunday 10 June 2018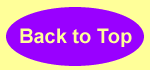 Ride Report:
Six hardy folk arrived at Wyong for the ride out to Norah Head. Annie was the leader, deputising for Ian, who was involved with complex maritime duties. The shortage of numbers was something of a mystery, because the weather was fine, and the ride was neither too short nor too long. However, the small size of the group was compensated by being nearly all Pommies (apart from Annie, who didn't seem to mind).
The group set off along the Wyong river road, with Steve as the sweep. The air was cool and clear, we had a nice westerly tailwind, and the riding conditions just about perfect. We stopped at the Gorokan Fish Co-op to pick up the stragglers, but there weren't any. As we rode through Toukley, the reason for the small numbers became apparent. We encountered the Toukley group riding the other way, including many of our regulars.
The rain started just as we approached our coffee stop, but we made it without getting too wet at all. Coffee was at the café that we can't recall the name of, but it's on the corner of those two roads at Norah Head [Bombora]. The café was quiet, and they had the reserve team on duty. It took about 15 minutes to make four coffees. It's lucky we didn't turn up with 20 riders.
The rain finished up while we were stopped, and we rode back in sunshine with a bit of wind assistance. We made good time back to Wyong without incident, and clocked 40km. A good time was had by all, and thanks to Annie for leading.
Steve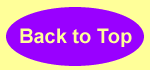 First re-group at the Wedding Venue, Yarramalong Road. Sunday 27 May 2018
Such a beautiful day - no wind, sunny, cool, perfetto! Fifteen riders signed on at Rotary Park, Wyong, for a pleasant ride up to Yarramalong, with Michelle our leader, and Lindsay taking up the rear gunner duty. Total distance = 40km, if that. For me the trip was 65km. Some of us rode from home, so we clocked up more. Josie and Simon, and due to the lack of trains, Annie S had to ride up from Point Clare, with her busy husband picking her up at Y'long for a lift home, thanks Ian.
So, we rode up Y'long Road to the café then rode back to Wyong, can't embellish it any more! Usual scenic views, horses, alpacas, birds, sheeps, lots of cars and motorbikes, but that was scary. Imagine if motor vehicles were banned from that road - bliss! Apparently Bumble Hill has been re-surfaced, but I didn't see any volunteers heading up the hill to take advantage of the new surface.
I'm not sure why, but the ride seemed short and easy today, must have been Michelle setting a perfect pace. Thanks Michelle! No punctures or any upsets, except Lindsay's coffee was late. Thanks for coming today, you guys, a very enjoyable ride.
Danny
Cute foals on Yarramalong Road. 26 November 2017

The view half-way up Mt Ettalong. Sunday 20 May 2018
A beautiful cool morning tempted ten riders out of their warm beds to do a classic ride - Pearl Beach. Not all of them were at the start, but some joined us along the way. Anne Sv led the ride, and our presidente Paul kept his eye on the aft end.
There were so many people out on the path today - we had to be extra vigilant to avoid squashing any of them. No accidents, and no punctures, everything went smoothly. So, an uneventful ride, then we reached the mountain, which scared one or two off around the rocks, and back again afterwards. I found the hill not as bad as usual, not needing to stop between the turntable and the end, good on me! Coffee was enjoyed by everyone, then back we came. The hill out of Pearl Beach is pretty brutal, and I had to walk a few hundred meters. Sue excelled by riding all the way up, at a slow but steady pace.
We came back by a more direct route than usual, as we wanted to see an eagle's nest, which we did, but there was no bird, so it was just a bunch of sticks up a tree. We made it safely back to Gosford, thanks to Annie and Paulie, and thanks everyone else for coming, it was a wonderful day out with friends.
I started at Wyong River, then rode back there afterwards. I had to do some loops and detours, but I got to 102km for the day, so I'm happy with that. Must be recovered from my recent illness. Some more photos are here.
Danny
Sunday Mothers Day - On our trip from Wyong around Budgewoi Lake
Eight riders signed on at Wyong Rotary Park this morning, despite the 15-20 knot SW cold wind, for a ride to Gorokan then around Budgewoi Lake for coffee at Lakes Beach café. We were half expecting to meet Pedro on the way, but, no appearance Your Worship. With Annie leading and Andrew looking after the other end, we made our way to Gorokan Fish Co-op. It wasn't as cold as it's been for the last couple of days, but was still only 18°C when I got home later. Rain threatened but never materialised, for which we were very grateful.
I had ridden from home to Wyong into the howling wind, but as we cycled down to Gorokan the wind gave us a good push in the back for a lovely coasty ride. Linda had ridden to Wyong from home, but when we got to Gorokan she rode straight home for a short ride of about 30km.
The wind stayed our friend all the way to Charmy Bridge, San Remo, and was then side-on for most of the trip to Budgewoi, but it was a very enjoyable ride on that section and for the whole day. It was very bleak at Lakes' with our hot drinks and sandwiches going cold quickly in the cold wind. Still, the toastie was delicious!
After m/t we pushed on towards Noraville, keeping to the left and crossing at the cemetery, before cruising down Oleander Avenue. The ride along Canton Beach was easy, as apparently the wind was a bit side-on. There weren't many people out and about, but the windsurfers were there in force, making the most of the ideal (for sailing) conditions. At the fish co-op again, Andrew and I headed straight home while the remaining gritty riders pushed on through the wind back to Wyong. Paul took over the tail gun, so I hope they all made it back safely. No punchers today, despite all the glass we saw. Thanks everyone for coming out today, it was well worth the effort - a beaut ride! Thanks Annie, Andrew and Paul for keeping us safe.
Danny
Andrew at Buff Point, Budgewoi Lake. Sunday 13 May 2018
Glenn and Roy help Margaret with her flat tyre at Umina Ocean Beach Sunday 6 May 2018
Quite chilly to start but warmed up nicely for our beginning-of-the-month ride to the beach for coffee. Twelve riders, including Lana whom we haven't seen for a year or more. Roy led this ride and Paul swept up.
Uneventful ride to Umina (we like that) then a very nice morning tea at the SLSC café. With only one barista it was a slow process but eventually we all got served and were out of there in 50 minutes, so not bad really. Margaret's tyre let all its air out while we were supping, so Glenn and Roy fixed it for her. On our way again, we hadn't gone far when Glenn's bike punctured as well. That fixed we headed back to Woy Woy but not before Doug's tyre also went soft. We kept going and waited at Woy Woy for them. At this stage I decided to head straight back on my own, as I had ridden from Wyong to the start and was keen to get home before dark. I hope there were no more hold-ups and everyone got back to Gosford OK. I finished up riding 89km for the day.
Thanks everyone for coming, a very enjoyable ride with a wonderful group of guys/girls.
Danny
Ocean Beach 6 May 2018. Lana is ready
Sunday 29 April 2018 - Chain Valley Bay
Sunday's ride was a beauty, starting at Wyong. Heavily overcast as we started off with 11 riders wanting to game the weather on a ride around Chain Valley Bay. Michelle gave up the option to shorten it due to the weather outlook as we all voted to continue on the ride. With Michelle leading and Lindsay as the sweep, we started off heading towards Gorokan co-op, meeting up with Danny at Gorokan, telling us about his hospital experience over the last week, but he didn't ride.
We then headed off over the Toukley Bridge and turned off at the ambulance centre to avoid the main road through Toukley and that's when Lindsay got a flat. As I chased after the others to let them know, and to wait for us further up under some shelter, it started to rain. Then I headed back to help Lindsay (not that he needed help) and it rained the whole time we fixed the puncture, and stopped soon after.
After meeting up with the others again, we continued on up Lizzie Bay Drive towards Chain Valley Bay Rd then down Mulloway Rd onto the cycle path that takes us over the creek, then up Tall Timbers Rd to our coffee stop at the shopping centre. We encountered a grumpy security officer who wanted us to park our bikes around the back where the bike racks were, out of our sight. After a few words we neglected to do so and put the bikes against the window of the shopping centre away from the poles out front but still in our sight.
After our coffee we headed off back along the highway to San Remo and the Wallarah Creek Bridge, where Jose & Simon left us to head off home via Budgewoi. Then over the creek and down the lake edge to Toukley Bridge.
As we headed towards the Gorokan co-op our leader got a flat so we all watched her change her tyre and tube. She did a great job, didn't need our help. We got to the Co-op then off to Wyong to finish the ride. We had a few light showers but it all cleared up by the time we got back to Wyong with the sun shining.
Thanks Michelle and Lindsay, it was a great ride, 65km all up.
Thanks all for coming.
Paul M.
Danny - You all deserve a medal for perservering in such conditions!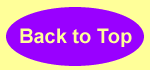 Ten riders set off from Lions Park today in almost perfect conditions for the ride around beautiful Brisbane Water. Mostly familiar faces except for a new rider, Jackie, and Jara who has ridden with us in the past. We picked up Graeme, Merrilyn and Heiko on the way to make up a group of thirteen in all.
A light southerly breeze kept the temperature down but didn't trouble us too much. Glenn led and Doug was on sweeping duties as we headed off towards the first stop at Woy Woy. We then crossed the Rip Bridge, detoured through Empire Bay and along the main road to South Kincumber where we got the first puncture. This was quickly followed by another as it became apparent that riding on the grass is not a good idea this time of year! We were only slightly delayed arriving at the Little Teapot where Paul was minding the table after coming all the way from Japan to see us.
The cafe is always a nice stop although the ordering system could be improved - they made a lot of trips out with food we hadn't ordered! Finally fed and watered we set off again, only to find another puncture! It was quickly repaired and we made our way back to Gosford, avoiding the infamous "grassy knoll" at Yattalunga and thus leaving the puncture record at three.
This is always a good ride with a bit of everything, thanks to all who participated and chipped in to fix the bikes.
Glenn.
At Lakedge Park, Buff Point, Sunday 15 April 2018
A lovely sunny morning at Wyong, not too hot, but very windy from the North West, about 15 knots. Eleven riders signed on, then another at Gorokan making 12 altogether. That would be 13 after we picked up Pedro at Lakes Beach, but he went with us only to the Evans Road bike path, so we won't count him. Didn't sign on anyway.
The wind was the biggest factor in our enjoyment today, blissful at times, say along the river road at Tacoma, or along the top of Budgewoi Lake near Buff Point. On the other hand, Gorokan to San Remo was a struggle, and from The Entrance (T/E) to the end was a minor setback. All the other conditions were perfect, so everyone was very happy. Wilfred Barrett Drive is usually a pain, but today it was so easy.
It's always a challenge on Sunday, coping with the mobile hazards on the bike paths from T/E to Chittaway, but thanks to careful riding and consideration by us to less fortunate people (non-riders). Actually people on bikes caused most of our problems, bless 'em. Thanks everyone for coming today, such nice people, aren't you. Thanks to Annie for being our sweep.
Danny
The rest of the team at Lakedge Park, Buff Point, Sunday 15 April 2018
Gathered at the end of the bitumen up Brush Creek Road past Yarramalong
A beautiful autumn morning at Wyong where eighteen of our members gathered for a ride out past Yarramalong. Roy was our leader. There was some discussion about who would go sweep, and it was pointed out that I never volunteer for sweep, but I knew that. Anyway I can't remember who the lucky person was, but Michelle took over after we passed Yarramalong (Y'long).
Despite his senior classification (he's 81), Roy set a good pace up to Y'long, although a breakaway group formed , but they waited for us at the 14km mark, thanks guys. Riding at Roy's gentlemanly pace, it was quite an easy ride, with the hills barely noticeable. There is work being done on the road surface, so there were a few km's of half-surfaced road, and a flagman who interrupted our journey in both directions.
When we got to our traditional destination at the café at Y'long, ten of our number decided that was enough for the outward trip, and stayed there for coffee, while the rest of us rode to the very end of Brush Creek Road. This is a worthwile extension as the countryside is so beautiful (see photos) and the road is very easy to ride, and there is hardly any traffic. At the end there is a huge tree, also in a photo, a red cedar, which is worth the effort to see on its own.
We then rode back to the Y'long café where the non-extenders had already partaken of their refreshments. So when we got there, they all decided to head off back to Wyong, sick of waiting an hour for us to finish the 18km extension. Permission granted, and off they went. With just one guy serving and everything else, progress was slow at the counter, but eventually we all got our drinks and food, well done that boy!
As we left the caf, we got strung out a bit, with people chatting etc, but finally we all got going back to Wyong, with Roy at the front. I couldn't hold my legs back any longer and galloped back to Wyong like a homing horse, catching up to the front group after I got through the stop-go man while others had to stop at the flag.
I rode 60km on the standard ride, so the full-extenders would have done the same, and the Y'long stoppers would have totalled about 40km, so well done to everyone. Annie and John D who rode from home at Norah Head would have ridden 83 and 93km respectively. Josie and Carol also rode from the other side of Tuggerah Lake so hats off to them as well. Any other claims for longer rides should be submitted to the website guy.
A wonderful ride, with beautiful people, on a perfect day. It's amazing how many wonderful rides there are within 30km of our homes: we should all be so grateful. I know you all chose this area to live, but well done anyway. Photos of today's ride are here.
Danny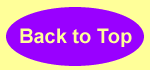 Elite team at Lake Munmorah. Still a long way to go.
Big ride today, small contingent - 7 riders after we picked up Michelle at Wyee Point. See photo. Warm beautiful day, 29°C, 15 knot NE breeze. Paul led the ride, after original leader Annie dropped out. Marshall took up the rear, sometimes.
I got there early, having ridden up from home to Morisset, and was having coffee when the trains arrived from opposite directions. After waiting patiently for me to finish, we then set off on our big journey to Wyong - the long way round! Back down Wyee Road to Rutleys Road, and along that greatly improved cattle track to the highway, where we turned left, against our expectations, and headed for Tall Timbers Road where we joined the bike path and made our way down to the lake, where we took some photos. The ones John took have me in them, mine don't though, as I've forgotten how to Photoshop things. The expected distance of the ride was 58km, and I would say that, despite the small variation to our plan, this was close to it. Riding from home then back home from Wyong gave me 92km. I feel better now after a rest.
Around the top of Lake Munmorah and down Lizzie Bay Drive, and on to Lakes Beach café where we occupied a small table, and had refreshments. Like a ham, cheese and tomato toastie, without the cheese, or the toast. Not happy Lisa! Then down Wilfred Barrett Drive to North Entrance, where Roy failed to see the bridge and wandered off over the other side, while we waited in Roberts Road where we said we would.
We continued around Tuggerah Lake, the last of our four lakes, the others being Macquarie, Munmorah and Budgewoi Lakes. John peeled off to go home, but the rest of us made it to Wyong where I left them to catch a train while I rode the last 12km home.
A very satisfying ride in warm conditions, but with a nice NE seabreeze to cool us down. I still prefer the downwind sections! Thanks to those warriors who gave up their Easter Sunday to do the big ride, and especially to Paul for leading us so gallantly.
Danny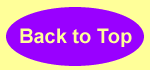 A cool start to the day but it soon warmed up to a perfect autumn day. Eight riders rendezvou'ed at Gosford sailing club, with another, Michael, whom we haven't seen for a few years, meeting us at Umina after getting a puncture between the footy ground carpark and the start. Welcome Michael! Other riders were Annie - leader, Andrew, Roy C, Sue (without Steven), Tony, Martin, Carol and me, Danny. We also saw Shane a couple of times, flashing past in the opposite direction, and Boston Bill out with visitors at Woy Woy.
I copped the next flat after Michael, at our first stop. We fixed that OK, and continued on down to Woy Woy. At our coffee stop at Ocean Beach Roy got the next flat, but just the 3 for the day. After m/t, Annie brought us back mostly by the water, so by then the breeze was more southerly, so we had an easy time of it. Just perfect for riding. Thanks everyone for coming.
To make it more interesting I rode from the Wyong station carpark and because of the lovely conditions I rode all the way back again- 90km or so. I forgot to charge my phone yesterday, so it carked it at Ettalong, just about the halfway mark, so no pictures and no Strava, except to Ettalong. Cheers
Danny
Residents of Ourimbah Creek Road
A lovely sunny day, not too hot. About 16 riders at one stage, Glenn led us and Paul looked after the tail. I had a luncheon on at noon, so I started at Ourimbah and rode down to Gosford, before the breeze kicked in. See Seebreeze Graph below.
Glenn took us a different way, along the CC Hwy, round the back of Bunnings and around the big crossroads at Manns Road, under the hwy, and up through Narara, finding an excellent little amenities block for us, and new bike paths.
Eventually back on to Narara Valley Way and up to Railway Crescent to the Pacific Highway. Then it's just follow the hwy along some temporary pathways through the roadworks. You can see I had it easy cycling to Gosford from Ourimbah, then the southerly change made it tougher going back for the others. After we went up Ourimbah Creek Road I hurried back and made a quick getaway for my lunch appointment. The others took a detour up Footts Road to Palmdale before returning to Ourimbah nursery for morning tea, with them completing 49km to my 39km.
It was good to see everybody again after last week's meagre attendance on the Brooklyn Bridges. Thanks for coming, and thanks to Glenn and Sue for scoping the ride yesterday and Glenn leading today, and to Paul for backing him up.
Danny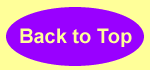 On Hawkesbury River station - Eric, John, Andrew, Paul, Roy and Peter
Funny sort of day, warm (24°C early) cooling down to 22° later, with a nice SSW breeze (see Seabreeze graph below), and no rain, maybe a few spots, nice! Andrew was our leader and the rest of us are in the photo above, with two newbies, Peter, far right, and Eric, far left, plus Paul, John and Roy, with me behind the camera.

Strange to say, there were hardly any motorbikes, maybe 6 in all. Plenty of cars though, including nice examples of Ferrari, Porsche and some beautiful old Studebakers, Hawk and Larks. The Hilltop café had only about 5 motorbikes, compared to usually the carpark being full of them, don't know why, maybe they thought it was going to rain. Not as tough as MAMILs. Or OGILs (old guys in Lycra).
The ride up Kariong is the hardest part of this ride, as the ride out of Mooney Mooney Valley is fairly gentle. The whole ride is only 41km, Gosford to Brooklyn, so not a tough ride at all. Andrew looked after us, allowing stops on the way for old guys with pacemakers, and the over 80s, thanks Andrew! Paulie did the tail-end, thanks Paul, but we never got too far behind or lost. That would be difficult. Eventually we saw the big communications tower and knew we had done all the hard work, downhill then for 12km.
At Brooklyn I headed straight for our favorite café, but everyone else headed up the stairs to the railway platform, as the train was due in 12 minutes. Fair enough! At Gosford again, courtesy Sydney trains, we headed for the Street pop-up café near the boat ramp where we all enjoyed a nice cuppa and I had a big juicy hot-dog, for which I copped flak, but I enjoyed it anyway. Hey! It's 12.30pm and we're at a hot-dog shop!
A very pleasant and not-too-hard bike ride, with nice guys, especially the newbies, as I'm getting a bit sick of the old ones. Thanks for coming.
Danny
Happy holiday-makers at SW Rocks
For our weekend away ride the weather gods got it nearly right with 17 riders in all and Carol R driving the emergency vehicle. We met at Kempsey station and set off at 11.00am and headed north, then on to Macleay Valley Way towards Frederickton then around the back of the town with a regroup now and then in the shade. Over the new freeway turning off onto Smithtown road to Gladstone for our lunch. They had the shade and tables all set and ready for us.
After a long lunch stop we started to head off when we had our first and only puncture. After a quick fix we then rode along the Belmore river on the left bank where I let the speedy ones fly. There was a little doggie further along that I warned every one that he charges at you but won't bite but apparently he charged at Lindsay and hit his bike and bent the rear derailleur, Lindsay was still able to get some gears to get to Crescent Heads where he would fix it that night.
After arriving at our Hotels we all or most headed for the water to cool off after the ride then meeting up that evening for dinner at the local club and a few drinks and some laughs.
Saturday morning we regrouped at 8.00am to get an early start and beat the heat. We headed back the same way we came in then down the right side of the Belmore River and again at Gladstone for coffee some went to the local bakery. Regrouping again we headed back over the bridge onto Summer Island Road the over the Jerseyville bridge and down along South West Rocks rd into South West Rocks to the finish of the days ride. We all dispersed to our hotels to meet up later for a relax ride to Trial bay Jail for a look-see. After our return, some had a cool off swim then we grouped up for dinner at the surf club that evening.
Sunday again we met at 8.00am headed back the same way to Gladstone for coffee where there were the local markets on. Some had a good look around there and coffee before we regrouped to head back to Kempsey. We rode straight down South West Rocks road to Kempsey back to our cars for the trek home.
Thanks all that came along, and thanks Carol for helping with some luggage and your support. Sounds like we all enjoyed the ride as most was on quiet roads, not a lot of traffic. My photos are here.
Cheers all
Paul M.
Budgewoi Lake from Buff Point
Quite a pleasant morning to start with, cloudy, mild temps, maybe 25°C, and not much breeze (see Seabreeze graph below). Danny led the ride this morning (that's me) and Paulie looked after the rear end. There were eleven of us at the start, and I took them along the 'river road' by the Wyong River and Tacoma to Wyongah and Gorokan. The atmosphere alongside the river was so peaceful I decided not to do any detours to shorter or hillier roads, like Jensen.
Others with us today were Pam, haven't seen her on this ride for a while, Glenn and Sue who hasn't been riding much lately, John Edwds, Roy C, Barry, Graeme, Merrilyn and Michelle. When we got to Lakeview Avenue, Gorokan, where we used to go down to the Masonic Club and through their carpark, well, we don't do that anymore, we just rode straight up to the traffic lights at the Gorokan shops and down Wallarah Road to the Fish Co-op and had a little pitstop there.
Then we continued straight over the bridge, on the footpath, and up Main Road to Noraville roundabout where we turned left and rolled down the hill towards our morning tea venue, Lakes Beach café. We had covered only 19.4km at this stage, but that's what was on the program. New people there, and it seemed a bit slow. Mind you we didn't ring to warn them of our arrival, so we took our chances. At this stage Barry went home, after 40km, as he had already ridden to Wyong, and Pam rode straight home to Blue Bay along Wilfred Barrett to complete an extended loop of Tuggerah Lake, so well over 55km.

Seabreeze Graph for Sunday 11 February 2018


As we sat in the shade hoping not to get rained on (it was spitting) suddenly the cloud all cleared and it was relentlessly sunny, and very warm. We rode right along the bike path over the top of Budgewoi Lake, and over the Charmy Bridge onto the Pacific Highway. Still hot and getting hotter. I had to think of the rest of us desperate to get back out of the sun. The temperature at this point was 35°C, confirmed by my thermometer at home. Graeme and Merrilyn went straight to the railway station for their train home.
Thanks everyone for coming on my ride, only 44km long and very pleasant apart from the high heat. Not humid and a very pleasant breeze all the time.
Danny
The bike path through Buff Point next to Budgewoi Lake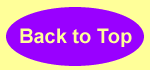 Eight hardy riders turned up at Strathfield at 8.45am for the ride out to Parramatta and the tour of Olympic Park. The forecast was for showers, heavy at times, and the sky was a discouraging canopy of low threatening clouds. The forecast may have been enough to deter some of our regulars. However the intrepid eight took advantage of happy hour at the coffee shop ($3 for a flat white, can't be bad) and set off into the streets of Strathfield. Sue took the lead, Steve was the sweep, and the rest of the ride team was Annie, Ian, John E, Heiko, Martin and Roy C. No shortage of Poms on this ride.
After a few kilometres the clouds rolled away, the sun appeared, and we were making a good pace on the bike path through Olympic Park. In spite of the dour forecast we didn't get a drop of rain all day, and ride conditions were just about perfect. We joined the PVC, which in this context means the Parramatta Valley Cycleway. We followed the PVC until the exit to Parramatta Park, and admired Gladys's new Western Sydney Stadium. We did a circuit of Parramatta Park as requested by Paul, who unfortunately was not there to participate. We were up to 26k by this time, so we had an S & P stop (snack and comfort) in the park. "What's the grade of this ride?" asked Ian. "Ought to be grade 6 if it's 60km and so long to coffee". The leader advises that It's staying at 5 because there aren't any hills and besides where else can you get coffee on special.
We left the park and followed the river to the ferry terminal, admiring the sights of Parramatta along the way. Crossed over the river and back along the PVC, but only as far as Silverwater bridge. Martin went off for his own exploration of the South bank, but we tracked him down and brought him back. We followed the bike path along the South side, through the Armoury, and back into Olympic Park. We rode through the former Olympic Village, now the suburb of Newington, and finally made it to the square and our much anticipated coffee stop. After some deep discussion on social issues and sorting them out, it was back on the bikes to continue our exploration of the park. We rode up and down two markers (Haslams and Bay) and rode the length of Olympic Boulevard. We checked out the soon-to-be-demolished ANZ Stadium (there's nothing wrong with it, Gladys) and headed out of the park. We had a jelly bean stop before we tackled the Strathfield streets again, and we all made it back to the station by about 1.50pm. We all got lucky with trains and were on our way in less than ten minutes. A great ride of 58km, lots of variety, no incidents, and perfect weather. Thanks for a great day to all who came along.
Steve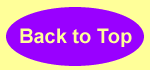 Linda, Paul, Bill and Glenn at Soldiers Beach
Big day out for everyone, it seems. Seventeen riders, and thousands out and about. Warmish weather with a 12 knot NE breeze in our faces all the way from Wyong to Soldiers, but keeping us cool. Ian led the ride, and Boston Bill looked after the obverse end. Thanks you guys (I can say that to a Yank)!
A steady 19kph proved a bit too much for some of us into the wind. Ian didn't seem to have any trouble though. Eventually we made it to the Gorokan Fish Co-op for a pit-stop, then off to The Beachcomber where we performed a tactical crossing from the driveway of the hotel with the pedestrian lights. Worked well, with no risk. Up to the cemetery then our riskiest manoeuvre, crossing Wilfred Barret Drive, which we did by using our heads and waiting for a clear road.
Straight up to Soldiers Beach Road and on to the Beach car park, always spectacular. There we decided democratically to have coffee where we were rather than go further afield. Good decision, as the service was excellent, and so was the coffee.
Having ridden to the start at Wyong from home, I then decided to jump the start for the ride back and headed straight home, leaving myself the perfect time to get to my next appointment, the kid's, granddaughter and great grandson's for lunch in Sydney. I hope everything went alright for the trip back, haven't heard otherwise.
Thanks for coming everyone, a lovely ride on the Central Coast. Photos are here.
Danny
Brisbane Water on the way to Woy Woy
A very pleasant day greeted us as we assembled at Gosford for a ride to Pearl Beach, over Mt Ettalong. We had ten riders, with Paul as our captain, and Boston Bill as our rear admiral. We last did this ride on 12 November last year, so it seemed quite familiar. I've used the photos from that ride as they are still current and I didn't have to stop to take them this time.
Graeme and Merrilyn joined us on the way, as the new train timetable doesn't allow enough time to get to the start. Paul had to return to the start after a few minutes as he had left one of his gloves behind. Back on track, we swept along the bike path to Woy Woy, where we had a break, then around the seaside path on our way to Umina.
With lots of beachgoers out and about, we carefully made our way through the crowded oceanic suburbs till we got to Mt Ettalong Road where we had a rest and a briefing before we launched ourselves at the big hill. At this point Andrew left us to go home as he had family commitments to meet. Some members may have walked around the cliff-base to reach Pearl Beach (PB), but I couldn't confirm that as no-one was talking, not wanting to be outed like they were last week. Did they, Martin.
With a couple of breathtaking pauses I managed to hoist myself up the hill, to be rewarded by the thrilling downhill run into PB. We had a good downhill thrill last week, from Crackneck. At least there is a pay-off for climbing these monster hills. Then followed a refreshing swim in the ocean by some, well done you, and coffee and something for all, the perfect reward for getting out of bed on a Sunday.
By the time we started heading back it was very warm, about 30°C I think, but greatly relieved by a lovely nor'easter breeze of 5-10 knots. Next was the climb out of PB up Pearl Beach Drive, which some of us, Annie S and I for two, walked up the really steep section, while fit and lightweight riders like Graeme, and probably Merrilyn, rode all the way, well done those who did that. When Merrilyn was halfway up the hill, she remembered that she had left her bikini top hanging in the ladies loo back at the beach. Total gentleman Bill rode back down the hill to retrieve it for her. What a guy! On the way back through Umina I was able to repay Bill by alerting him by yelling that he had missed a turn-off.
Paul brought us back to Woy Woy safely, by which time I was getting a little tired, having ridden 66.5km by that stage. Josie and I had ridden from home, in her case, and the from closest railway station, Wyong, in my case, so we jumped on the train at Woy Woy. Josie rode about 77km by the time she got home. Well done, Josie! Thanks to Bill and Paul for looking after us, and thanks everyone for coming out despite the forecast high temperatures. This is a great ride.
Danny
Umina Beach from Mt Ettalong Road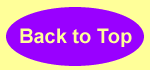 Sue and Josie head up Marine Pde
Weather today was forecast to 24°C max temp, sunny, perfect! Nobody mentioned the wind - 25-40 knots (40-75kmh!) southerly. So I copped it a bit riding from Lake Haven to Wyong but generally nobody noticed it much. Thirteen riders presented themselves. Steve led our ride, and his faithful mate Sue managed the other end, thanks to you both.
For interest we diverged a bit, like Gavenlock Road, Tuggerah, instead of the Straight, and Reliance Drive for a break from traffic, seeing that nobody uses it on a Sunday. We utilised the new path over the Tuggerah Bridge on the west side, well done everyone, so didn't have to ride around the Supa-Centa any more. Had a break at Bluebell Park then onwards, all the way to The Entrance, but not for coffee, as we still had a big ride to do.
We still had a fair bit of wind in our faces at this time, so I didn't think I would make it up Crackneck without getting off and walking. Surprised myself by steaming up it, albeit with a stop for a breather. Took some nice photos to prove it, then we made our way back to Batto Bay for coffee. The cake shop is really nice there, although I've never had so much trouble getting a shop assistant to understand me - And one Equals please. What? Can I have the coffee/cake offer? What? Gave her $21 for a $6 purchase. Do you want these coins back? No love, you keep them and give me $15 in change. Oh!
We drank our caffè in the park down the road. I must record here that Martin and Tony didn't ride to the top, they just waited at the shops for us. I headed off home on my own up Wilfred Barrett Drive (WBD), while Steve took everyone else back through Batto Bay, Cresthaven Avenue and Killarney Vale, so I hope everything went OK. I flew up WBD with a 25 knot wind behind me, then copped it from my left side as I made my way through Toukley. At the Toukley Bridge I nearly got blown off my feet as I stopped to take photos. My sunny clip-ons blew off and sailed across the road. A big truck came roaring through and I saw my sunnies fly up in the air, then land at the kerb a few metres in front of me, so I was able to retrieve them in perfect condition. Thanks Jesus!
Some photos are here. Thanks for coming everyone, a very enjoyable and satisfying ride!
Danny
Seabreeze graph for Sunday 14 January 2018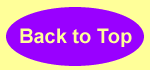 Paul had a re-think about today's ride, seeing it was the hottest day of the year, as short as it has been, but forecast over 40°C. So we did an Ocean beach short ride, with a swim, then coffee before returning by 12 noon.
I planned my day perfectly by getting up at 6.00am and driving to Wyong railway station, where I left the Pajero, then rode down to Gosford, 23km. Met up with the other starters, making eight of us at that stage. At the first waypoint we found Linsday and Caroline, so now we were 10, a good round number.
It was already getting hot by now, with a fierce westerly bringing all the hot molecules of air. By Woy Woy I decided to bail out, couldn't face another 20km of these conditions, so I went straight to the Woy Woy rail and caught an air-conditioned train back to my air-conditioned car and my air-conditioned house, and now I'm watching the cricket, at the SCG where it's also tremendously hot.
I finished up riding 36km, not bad. I hope the other club members didn't overdo it, and kept hydrated. Maybe I'll get an update. Thanks for coming you tough riders. Talking about tough riders, Azi and Wayne from the Toukley club just finished a run around Brisbane Water as I arrived - 38km, all over by nine o'clock. A big event.
Danny
A goods train at Narara on my way down to Gosford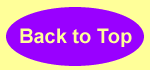 The peaceful scene at Picnic Point, The Entrance, Xmas Eve 2017

"
We didn't realise it was going to be so hot, but luckily we had scheduled the ride for an hour earlier to allow more shopping time. By the time I got home the temperature was 35°C, that was at 10.45am. Nine riders came to our ride, including rarely seen characters such as Sam Hunt, son of Steve and Sue, and Godfrey, first time in 6 months. Annie S led the ride and Steve did duty at the back. Thanks to both of you for that.
Down to Tuggerah and past the Home Supa-Center, along Lake Road and Church Road, to pop out at Chittaway. A brief pit-stop at Bluebell Park, then continue all the way to The Entrance (T/E) for coffee. Ian's wire fell out of his electric motor, so he had to actually pedal a few km's.
After coffee, I headed straight home to Lake Haven up Wilfred Barrett Drive, completing my circuit of Tuggerah Lake. The remainder rode back the way we had come, except the Hunts, who had started at T/E. The last few kms were very hot, so I wasn't surprised at the temperature. Some photos are here.
Danny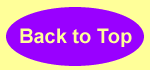 Fourteen riders met at Picnic Point for a 7am start, around Tuggerah Lake clockwise to The Entrance. With Glenn leading and Bill sweeping, we set off on the bike path almost on time (and with almost a full complement). Ian and Anne were there, as well as Carol, Vivienne, Margaret, Josie, Michelle, John, Marshall, Paul A, Paul M and Linda.
We made good time to Tuggerah although there was a surprising amount of traffic on the path even at that early hour. We used the new crossing on the southern side of the Tuggerah overpass before stopping at Wyong for a regroup. Although there was a fair amount of glass around no punctures today, you can never pick it!
On to the normal stop at Gorokan and over the bridge, the stop/go person helpfully stopping the traffic for us to turn off the main road. Onto the new bike path (it's not that new now) and down WBD with a slight headwind. Arrived at The Entrance around 10.01am and enjoyed coffee and food at DCE. Nice ride, well behaved group (anyone would think we had ridden before!).
Have a great Xmas everyone.
Glenn.
Party time, Long Jetty, picture taken by Cora
Over thirty people turned up at Long Jetty today for our annual Xmas party and barbecue. Weather conditions were perfect, even with a 10 knot southerly breeze. Glenn was cooking sausages and onions, and everyone brought enough food for ten other people, with beautiful salads and desserts. Well done people - a feast for kings.
It was good to see those who don't normally ride on the same days as others, time to catch up and enjoy the socialising. Thanks everyone for coming and bringing such lovely food. Cheers
Danny
Sunday's ride was a good turn up with beautiful weather and not a lot going on the route. Not as busy as usual with 13 riders. Sue led us off and Steve sweeping, past Homebush where they were doing some road works. As Sue kept a tight rein on us leading at a nice pace then around the sound-proof fencing by Rookwood then with a bit of mix up she got the right street to head down onto the cycleway towards Cronulla.
First stop was the loo as usual and a quick eat and drink then we continuing along the river's edge on the path way. The traffic wasn't too bad, some cars stopped to let us get across the roads as there are a few crossings on the route. As we came through Cahill park, Sue took us on an alternate route to bypass some road works and traffic then continued on towards Kyeemagh to the C-Side kiosk for coffee where we all admired the beautiful red Ferrari that was parked there.
After coffee we headed off along the foreshore of Brighton-Le-Sands over Captain Cook Bridge to regroup at Taren Point in The Shire, then on to Cronulla Beach and finish. Most raced off for the train while Ian & Anne held back and we chatted a bit then they headed to the station and I rode back to Strathfield Station [82km!].
Thanks to Sue and Steve for a great ride and to those who came along as it's one of my favourite rides.
Paul
An attentive selection of our riders
A warm sunny day with an easterly breeze up to 15 knots to keep us cool. Eighteen riders I think, including 3 Johns and 3 Pauls. Michelle was our leader, and Little Paul did the tail-gunner duty.
John D, Pedro and I all rode from home so 63 - 74 km from us, about 38 for everyone else, even Annie D who, I thought, had ridden from home. Michelle had all our stop points planned out and did a good job keeping control of the unruly members.
No need to describe the ride, just ride out to Y'long, have coffee then ride back. There are a few hills, including two big lumps in the lower half. Lots of motorbikes in the vicinity, but none at the café. Most went up Bumble Hill, just as I woulda if I had a thumping V-twin between my knees. It's lovely country up that way, see the nice photo of the baby horses below.
Thanks everyone for coming, a very pleasant Sunday morning. Cheers
Danny
Baby horses on Yarramalong Road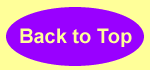 At the end of Ourimbah Creek
Ian led the ride today, out of Wyong, called 'All The Rivers Run' after the TV show. Weather conditions were perfect, with a slight South or SE breeze of circa 5 knots. Seventeen riders threw their helmets into the ring, and off we went firstly down South Tacoma Road, following the course of our first River, the mighty Wyong. After 5ks there and the same back, we got onto Tuggerah Straight looking for our next river.
We skipped the north side of Ourimbah Creek, as we would be going there for our meeting later, and headed for the south side, through Chittaway Bay, down to the end of Kalua (my favorite drink) Drive. Both here and at South Tacoma we rode through the very soft casuarina environment to the very ends where the water is. At Chittaway Bay I rode Allan's MTB which was an experience of some sort.
Back to Chittaway and down Geoffrey Road to the Chittaway Point Community Hall, where Josie had kindly been cooking our lunch. There were sausages, buttered bread, cakes, coffee, chocolates and soft drinks, so we were well looked after.
This was followed by an AGM where we discussed stuff, and voted to elect our committee. As it happened, they were the same people as we had last time, though Paulie said it would be his last term as Presidente as he was due for redundancy. Look in your mailbox for details.
I must tell you about my incident on the way to Wyong about 8.30am. In Wyongah near the school there is a bend, and some traffic islands, with a speed hump on both sides of the road, and several cars were coming the other way, but the guy at the back was a very impatient, and decided to overtake everybody on the wrong side of the road and traffic islands. Unfortunately I was coming the other way, and even though he loudly accelerated towards me, I refused to get out of his way, shining my powerful headlight in his little squinty eyes, so he had to brake hard and slow down till I moved aside and let him through at the last second, screaming in his window 'What the heck are you doing!'. Wished I had a Go-Pro camera, he would have been legal history. I'm gunna get one.
Anyway, a group of us rode together from Chittaway via Church Road and Lake Road towards Tuggerah. The Gang of Four at the back ignored my advice to follow me, and I never saw them again, so I presume they were catching a train at the rail. The rest of us wound our way over the new bridge and onto the Tuggerah Straight and back to where we left our cars. Or in my case, home to Lake haven for a total of 58km for me. The basic ride was about 35km I think. Thanks everybody for coming, lovely to see Boston Bill again, and everyone for that matter, including Richard and John both back from injuries.
Danny
From the mouth of Ourimbah Creek looking east.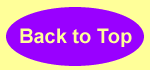 Umina Beach from Mt Ettalong
A perfect spring morning at Gosford Sailing Club, with 8 members present, and Paula joined us at Woy Woy.
Others included Michelle, Roy, Shane, Annie, Tony, Danny, Graeme and Merrilyn. With Annie leading and Michelle A sweeping up, we all took off down to Woy Woy where we picked up Paula, then on to Umina Beach, then over Mt Ettalong to Pearl Beach. We all got over the mountain OK, then whizzed down to the beach where Ian had a table picked for us, thanks Ian, and Shane and Graeme were there to enforce the reservation.
After some nice coffee and a muffin which had no flavour at all, nor any sweetness (could have been a vege one), we all set off back to the low country, with everyone going over the mountain as was encouraged by our Madame Leader.
No matter how many times I do these rides through Umina and Woy, I seldom know where I am, and it's such a pleasant surprise when I recognise a place I've been to before. Such a lovely ride, and such a nice bunch of people, thanks for coming y'all.
Danny
Brisbane Water from Tascott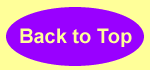 Remember when this used to be Guy Fawkes Day? Bang! But today it was raining, so no fireworks, just four sodden members not keen to attack Kangy Angy or Hidden Valley. So we decided on The Entrance for coffee at the DCE café. As we got to Chittaway it began raining quite steadily, and we were getting very soggy, so we had a re-think and chose Berkeley Vale as our destination.
There is a nice little café there where we had coffee and snacks, except Michelle, who didn't have anything. Then we rode back through the rain, straight along Wyong Road, no Church Road excursions today, finally arriving back at Wyong bridge very wet but happy, and glad to be heading home. Our leader, Roy, offered Annie a lift home rather than have her wait an hour for a train, so good on him.
We racked up 18km each today, so that's 72km between us - a good effort! And for those of you who stayed in bed - well done! But you missed a memorable ride with an élite cabal of elderly cyclists.
Danny
A beautiful spring morning with sunny/cloudy skies, no rain, warm temperatures and a north to NE breeze between 10 and 15 knots. Whichever way we went we seemed to have a delightful breeze in our little faces. Danny (I) led the ride and Diane did the tail end to Summerland Point (SP), where Glenn took over till we got back. The whole ride by my Strava was 70.3km.
Diane and Rolf rode from Buff Point, and Josie and Simon set off from Batto Bay. Barry rode from Gorokan, but he only went as far as Toukley as he had domestic responsibilities. On the way back, Di, Rolf, Josie and Simon turned left at Lizzie Bay Drive for a quick return to Budgewoi then to their various homes.
This was the first time we have ridden to Summerland Point as a club, so most people were unaware of the geography, but I told them everything they needed to know about it. So, we rode down Wolseley Avenue by the river, then took the Hillcrest Ave/Jensen Road Deviation to save time. At Gorokan we had a pitstop at the Fish Co-op toilets before riding straight up Main Road, Toukley, to Noraville and down to Budgewoi, turning right at the roundabout towards Elizabeth Bay.
After a short re-group at Lizzie Bay, the club rode up to the highway, turning right then towards Kanangra Drive which took us to SP. There was broken glass everywhere, but only Rolf got a flat, right at the roundabout at the SP/Gwandalan junction. He insisted on fixing it himself, finding a big chunk of glass in the tyre, no surprises there, then he made his way down to the Bakehouse Café, finding us ensconsed in the chairs in the shade, rather than around in the pleasant park by the water at Frying Pan Bay. Some people just assumed we were eating at the caf, so bought eat-here stuff, so I thought 'why not?'.
As I said, whichever way we were headed we had a nice breeze, so it was a bit of a surprise to find such a definite wind speed and direction on Seabreeze®. With many stops and extra drinks taken on board, we finally made our way down the Pacific Highway to Doyalson, then into the top of San Remo and down the wonderful Emu Drive to the Budgewoi Lake. Pressing on to Bunnings Lake Haven, we crossed the road and made our way down towards the beautiful Warnervale wetlands, following them right through to Warnervale road, enjoying the peaceful and magic ponds and shrubbery, stocked with feathery wildlife. We soon found ourselves back in Wyong, struggling the last few hundred meters back to the cars, tired and happy teddy bears. Thanks to everyone for coming, viz Baz, Glenn, Rolf, Di, Sue and Steve, Paul Allen, Josie, Simon, Tony the pom and me. We saw Tony Kelly at Wyong, on his way around the 3 lakes, in preparation for the upcoming 'Gong ride. A challenging and satisfying ride for us all.
Danny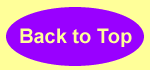 We had a nice turn up for our weekend away, it was a bit of a challenge for some, 12 riders waiting after our coffee ready to ride, Paula, Michelle A, Vivienne, Jose, Michelle S, Anne, Andrew, Simon, Ian, Marshall, Lindsay, and myself leading, Ian volunteered to sweep. For the first section from Sutherland Station to Stanwell Park was mainly on road with a very steep section going down into the national park then climbing out the other side where we regrouped up top with a wonderful view of the south coast. Next we climbed a bit more to Stanwell Tops where the Hang gliders were in action then we descended down into Stanwell Park for lunch and waiting for us were Narelle A, and Jane D, making 14.
After lunch we headed off for the second section of that day with a few steep but short sections when Marshall had a bit of trouble with his chain caught up in his rear wheel after which we continued to ride over the Sea Cliff Bridge stopping for a group photo shoot then continued onto Thirroul where the cycleway begins and goes all the way into Wollongong following the coastal beaches and park lands, where we finished at Wollongong harbour. We all dispersed to the motels to get cleaned up ready for dinner at a little Italian restaurant.
The next morning we regrouped at the harbour and joining us for the ride to Kiama was Carol R, bringing the numbers to 15. With Simon as sweep for day 2 we headed off towards Port Kembla and around the steel works for our first regroup then headed to Illawarra, over the bridge following the coastal beaches all the way to our lunch stop at Shell Harbour.
Following the cycleway, we rode through the new housing estate on the cycleway that took us all the way back up to the road that brought us back into the cycleway then a few quite roads and a steep hill then onto the head lands with a view of the entrance to Minnamurra river and the coast. Wanting to get the group to Kiama before 1 o'clock for the train home, we had to keep the pace going till we got to about a 1km past Bombo Station when I was worried we wouldn't make the train so I told those that want to get the 1 o'clock train they had better go back to Bombo station so most left us there and the few left continued on up and over the last hill into Kiama keeping the pace up. Four of us that continued finally were on time for the train with 4 minutes to spare. Was a close call but we met up with the others as they got on the train at Bombo.
Thanks all those that came, hope you all enjoyed the ride and the lovely coastline down that way, as there was such beautiful scenery. Photos are here.
Cheers
Paul M.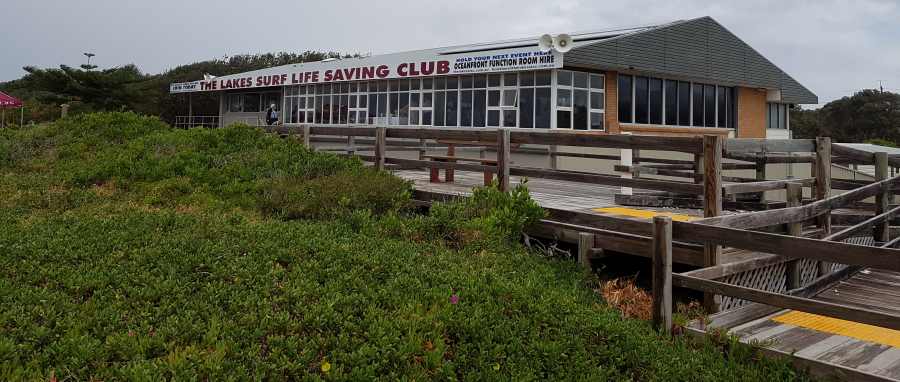 Quite a warmish day, with temperatures up to 22°C and a SE breeze of 10 knots. And raining quite often. Despite the rain, 13 members fronted at Wyong Bridge, plus a visitor, Jenelle, then John and Annie D met us on the Tuggerawong Road, making 16 all up. Roy was leading the ride, and Paulie took up the tail-end charlie. Paul rode down from Newcastle, totalling 92km for the day.
No flat tyres or mishaps occurred, always a good thing. A gentle ride by the river to the Gorokan Fish Co-op, where we had a little rest. Then on to The Corso, and further to the Charmy Bridge. Then a lovely ride on the bike paths by the beautiful Budgewoi Lake until we got to Budgewoi and on to the Budgewoi Road. We arrived at the Lakes Beach café to find Wayne desperately putting out our chairs, then finding some tables. All done 'just-in-time' so we had a very pleasant m/t with excellent service from Wayne and Gay, and their redhead son.
Afterwards we set off towards Norah Head, taking the usual route up Elizabeth Avenue and the bike path to the Noraville Cemetery.
Although they had started from home very near here, John and Annie rode with the club all the way back to Wyong, while I peeled off at the Toukley bridge for a quick sprint home in the tail wind. Although we copped a fair bit of light rain, most of the time was rain-free, even dry, so it was well worth the risk. But this is a club that rides in the rain - I think 16 riders fronting in the rain demonstrates that. Thanks everyone for coming - a very enjoyable ride.
Danny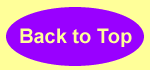 Twenty-one riders set off from Gosford in ideal conditions for the Brisbane Water Circuit today. Glenn led the group whilst Paul looked after the back. Included in our numbers were a couple of visitors, Peter and Cathy, who apparently had ridden with us before several years ago.
We followed the bike path to Woy Woy, picking up Lindsay and Heiko on the way. Over the Rip bridge and onto Empire bay, before a regroup at Humphreys road South Kincumber. Picking up the bike path again we road behind Kincumber and onto our normal coffee stop at Davistown, The Little Teapot. They had been forewarned and had a table set up for us on our arrival. Fed and watered we set off for Saratoga, taking a detour up the hill to miss a particularly aggressive magpie. Opinion was divided amongst the group as to what was the greater evil, with some riders saying they would have preferred to get swooped! It was here that Simon managed to get a bit of glass in his front tyre, our only puncture of the day. After a quick repair it was onto Avoca Drive, the Punt Road and back to Gosford.
A nice ride with a good group, thanks to all.
Glenn.
Perfect weather for cycling today, about 22°C, sunny, almost no breeze, maybe 5 knots, changing from NW to SE around 10.00 o'clock, a record-breaking twenty-three riders joined in, at some stage. Marshall joined us at The Entrance (T/E) having ridden from Lambton, before getting a lift back with Paul, so about 100km for Marshall, well done. Quite a few, mainly Toukley-based, rode from home, so hived off as we went near their places.
Danny (je) led the ride, so no hanky-panky was tolerated. After we zipped down to Tuggerah, I confounded everyone by going around the back of the Supa-Center and back through the little path under the highway to finish up on the west side of Wyong Road, which I did just to prove to any doubters that you can do it. A slight diversion down Reliance Drive to Pioneer Avenue for a smoother ride, before doing another granny knot at Ourimbah Creek to emerge unscathed at Chittaway.
We just kept up a steady slowish pace all the way to T/E, even though the foot traffic was very light for a Sunday, must be the holidays. Somewhere along here Narelle copped a flat tyre, but Paulie fixed her up, thanks Paul. Annie S swept up to T/E, then Ian did the last half. Sorry if I went too fast in places, but at least I stopped for a re-group quite often.
After morning tea I gave the club a lecture on which way to go, and to meet at the little carpark at the start of the new bike-path, and to make your own way there. Evetually a group of smart-arse breakaways rode past up me Wilfred Barrett Drive, only to ride straight past our meeting point and stop at the cemetery. Anyway I sent a deputation up there to ask them to re-meet us at Evans Road, where the rest of us rode to via the interesting new bike path. People started going home at this point, but we still had quite a big group to enjoy the ride through Canton beach and Toukley, where Doug peeled off at the Toukley Bridge, then we dropped Barry off at his house (literally). The wind seemed to be with us, so we cruised along to Tacoma for a r-g, then finished the last few kms to Wyong at a pleasant pace.
Thanks to everyone for coming, it was an excellent day for a ride.
Danny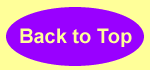 What a beautiful day for cycling! Seventeen riders started from Wyong, heading for the Gorokan Fish Co-op park, where we picked up 4 more (Pedro, JD, Annie and Danny). Michelle And. was leading, and Paulie followed up the back end, thanks to you both.
No messing about going through Toukley, Michelle just led us straight up the middle (Main Road), to Norah Head, then down Budgewoi Road, via the old highway and the bike path, to Lizzie Bay Drive. Once we got onto LBD we were allowed to fang it to Lizzie Bay. Just for the record, I was at the front, but soon got passed by Rolf, then Shane, then Michelle the other one, then John D, but I pulled Michelle back before the end. Shane caught Rolf eventually but he is 30 years younger.
Then straight up LBD to the Pacific Hiway, and along said carriageway to the Munmorah shops, where we had our coffee. If we hadn't been there Jamaica Blue would have been nearly empty, but as it was we nearly filled it by ourselves. We then continued down the hwy to Doylo, where we carefully positioned ourselves to turn right from the left lane of Scenic Drive, which got us all across OK. At this stage Pedro went straight home after completing 36km, well done Pete! Did I mention how lovely the conditions were? Sunny, slightly cool, fine, 10 knot southerly...
We trundled through Wyee and turned left into Hue Hue Road, which usually means a tough ride ahead for many kilometres, but this time it was a careful ride (lots of traffic) past the freeway and right into Wyee Farms Road, which is a delight, nice scenery, quiet bitumen road, which we took to the end, about 5km along. Funnily enough we tangled with an ambulance on its way to an emergency. The lady looking for the ambos came out too late and they raced past, but we redirected them. Such excitement!
That was basically our ride, but we still had to get back to Wyong, or home or wherever, so we dropped a few people off at the Wyee Rail, with a 20 minute wait for their train. The rest of us rode to Doyalson again, and the Toukley/Noraville group turned left down Scenic Drive, and the last contingent followed me, as the local expert, all the way down the highway to Lake Haven, where we crossed to the west side and made our way through a couple of little back streets to the Warnervale Wetlands, one of my favorite spots. I took John L'Es there last week, but I didn't make him lead it on his only second try. I led them, about 7 of us, to Warnervale Road, from whence they were able to make their way to Wyong.
I totalled exactly 60km, with the little bit extra at Warnervale, having started only at Gorokan, while Rolf and Diane rode from Buff Point to Wyong, then home again afterwards for a total of 85km each - well done you septuagenarians. The Daleys clocked up the same as me, 60.3km. A really enjoyable ride, not too hard, but really interesting. I should mention that Paulie rode all the way back to Newcastle afterwards, completing 110km. Great effort Paul!
Danny
Wyee Farm Road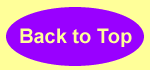 Twenty riders joined us for this morning's ride from Wyong River bridge to Norah Head, though John D never got any further west than Wyongah, as we caught him going the other way. Conditions were divine (it's Sunday after all). Not a long ride, only 38km, but a good one.
The kayak racers were on the river, so all the toilets were open. By the time we got back they were gone, and the dunnies were shut, but we had our own MLAK key for the private room. We just rode down the 'river' road with a barely noticeable tailwind which was perfect. We stopped for a wee break at the Gorokan Peace Park (Fish Co-op) next to the Toukley bridge before continuing on to the Beachcomber where we turned towards Canton Beach.
A very pleasant morning tea at the Bombora café where there was plenty of seating and service was, well, adequate. My banana bread took ages. On our way back things started to go pear-shaped, insofar as people started heading for home, or extended rides, so Josie and Simon rode with someone down WBD to The Entrance, Rolf and Diane headed north to Buff Point, JD went home, then rode down to T/E. Barry dropped off as we went past his house, as they had all ridden from home to the start.
After a quick spin down Jensen Road, we finished up along Pollock Ave before completing our ride. Thanks to everyone who came. It was a privilege to lead you.
Danny
Our first Spring ride this year, so the weather was perfect - sunny, wind N at 5 knots changing to NNE at 10.00am to 15 knots, and cool early, warming beautifully to 25°C by lunchtime. Eleven riders arrived, and we were led by Andrew, on his super Time Trial bike. Ian Sv acted as sweep, thanks you guys.
Twenty kilometres to The Entrance, with many people and dogs on the bike path around the lake (that's it at the top of the report). Andrew kept a very leisurely pace, as this is supposed to be an easy ride, so we just mosied along enjoying the ride, actually couldn't go very fast due to the foot traffic and other bikes, most of the them ridden by cute 5 year old girls. After crossing the Tuggerah bridge we went up to Lake Road and Church Road to Chittaway, and came back the same way.
At Blue Bell Park we stopped for a break, and sadly found the lifeless body of a beautiful tawny frogmouth (bird) which I thoughtfully disposed of in a rubbish bin, as we didn't have time to bury it anywhere.We soon got over that shock and continued on our way, with no further mishaps.
At The Entrance it was pretty busy, being Fathers Day, so we were spread out everywhere. At this point Pedro returned home via Wilfred Barrett Drive, as he had ridden from Noraville to the start at Wyong for a 48km total. I also had ridden from home, and completed the ride back to Wyong before heading home to complete 64km. The other riders who just did the basic ride did about 40km.
A very nice ride with these people taking part viz Anne and Ian Sv, Alan on his MTB, Josie and Simon (I think I can put them together for now), Diane Heaton, Pedro, Danny, Margaret Lats, Carol and Andrew. Thanks for coming along everyone, and celebrating Fathers Day together.
Danny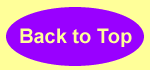 >
We had our weekend away ride last weekend lead by Anne S. from Dungog to Newcastle. Seven of us rode up on Friday battling that crosswind. Nearly blown off our bikes a few times, meeting the others at dinner totalling 18. Accommodation was good and food was nice made us ready for the challenging ride back to Raymond Terrace, pumping into the wind most of the way only one flat, Simon. Ian was doing a good job sweeping the backend. After arriving in Raymond Terrace a few left to head off home and the rest of us rode to our motels and met up again for dinner at the bowling club.
Sunday we gathered to ride back to Newcastle via Saltash for lunch. The wind was still pumping, didn't make things easier. Finally we all arrived at Hamilton station with no incidents thanks to Anne's well planed ride. Thanks for Anne leading the ride and for Ian keeping the tail end intact, it was a very good ride and weekend and thanks for all those that could come along.
Cheers all, Paul M
Photos are here.
Our heroes of the day, Roy and Anne
A classic ride today, but a scary one. Still eleven riders turned up, plus Allan, who could not stay, just popped in to give us his amazing news. Allan has just returned from Canada where he rode the final MTB Masters World Championships, and won. Congratulations, Allan! Roy was our amazing leader today, and Annie Sv held up the tail. We also had a visitor, Dom, a younger guy who rides a recumbent cycle, a very strange contraption. Shoulda got a photo of it.
Conditions were perfect so no excuses for non-attendance. The first step of this ride is up Kariong Hill, a good challenge any day. After a rest at the Servo at the top, we continued along the Central Coast Highway to the turn-off to Somersby, then along the Old Pacific Highway to Brooklyn. The hilly sections weren't as bad as we imagined, they never are, and I mean the uphill bits, and we finally stopped at the Bikie café (Pie In The Sky?) for what a few people thought was a coffee break, but we cancelled their orders and made them wait another hour.
Hundreds of motorbikes entertained us roaring past in both directions. The occasional car took up valuable space on the road. We finally passed the telecommunications tower and knew we were on the home stretch, because Annie told us so. A wonderful roll down the very long hill and we popped out on Brooklyn Bridge, feeling very pleased with ourselves. A quick trip across to Brooklyn to The TeaHouse for coffee, and the ride was over.
Thanks very much to everybody for coming, and to Roy and Annie in particular for their work on containing us. A long train journey back home rounded out the Big Day Out for these mature kids.
Danny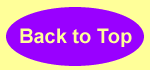 Nineteen dedicated riders fronted for today's short ride to Budgewoi and Lakes beach café. Conditions were ideal, with a cool start, sunny and only a slight - sorry a 20 knot - Northerly according to Seabreeze. Hardly noticed it. Annie Sv led the ride and Sue brought up the rear.
After a visit to the toilet block we headed off down Wolseley Avenue towards Tacoma, before veering left at Hillcrest Avenue and Braithwaite to Jensen Road. Annie let us all go at our own pace down to Wyongah, which was very pleasant.
After a re-group and new instructions at Wahroongah Ave we kept riding towards the Gorokan Fish Co-op along the roller coaster and Marks Road, dropping Carol off at the chemist in Wallarah Road, Gorokan, to get some teardrops. Another toilet break took place at the Gorokan Peace Park, where the Fish Co-op is, before we cut through to The Corso and continued all the way to the Specific Highway and over Wallarah Creek to San Remo. Somewhere after that somebody got a flat, but Sue, with a little help from Glenn, I suppose, had it fixed in almost no time.
We didn't really notice the wind, especially when it was behind us, and soon found ourselves at the Lakes beach Café, where Marshall caught up with us. He had ridden down from Newcastle, but had a puncture at Swansea, so he did well to even find us. It was so enjoyable sitting out in the sun with our m/t, but soon enough the time came to trudge back home, or Wyong. Starting from home, and riding straight back there, I completed 50km - a good morning's work. My weekly total was 164km. Thanks everyone for coming, and thanks to Annie, Glenn and Sue for looking after us. Welcome also to Jane, our newest visitor - long may she ride.
Danny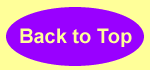 One of our best rides today, ably led by Glenn, who went to special lengths to make it interesting. Conditions were excellent: sunny, warm, cloudy and a lovely 15 knot NNW breeze for extra oxygen, ie in our faces all day. Nineteen riders came, plus we picked up Marshall at Caves Beach.
We only got to Budgewoi when our only mechanical happened - Andrew's back tyre blew out with a bang, rolling the tyre off the rim. This is caused by the bike shop not fitting the tyre properly, so that a bit of the tube is poking out from under the bead of the tyre. Eventualy the air pressure leaks to the outside and it goes off with a bang, which we can confirm it did. So, not a puncture, but faulty procedure by the mechanic, in this case.
Then up Lizzie Bay Road to the highway, then up the Pacific Hwy to the footbridge near Murrays Beach. There we dismounted and walked up the bush track to the bridge, then rode over it and got on a road down to Caves Beach. Plenty of hills, mostly downward, which I really enjoyed. Top speed recorded by Strava for me - 57kmh. Felt faster! Lovely scenery through this area, see photos, then eventually we made it down to Caves Beach, where we had some m/t.
Then pushing on northwards into the wind to Belmont and up the Fernleigh Track to Adamstown, where we headed straight for the Broadmeadow railway station just in time to catch a train home, after 45 minutes wait. A few of us bailed out of the train at Wyee, which left a short ride (10km) home. A top ride Glenn, thanks to you and everyone else for coming. Long ride but a good one.
Photos are here.
Danny.
I forgot to ask how many riders turned up today, but I can remember at least twenty, so more than that. Not as cold as some recent mornings but still coolish. Sunny and a NW breeze of 20 knots if you can believe Seabreeze.com. Didn't seem that strong.
I rode from home and got there at 9.15, but a few train travellers were much later. Steve headed up this outfit, and his lovely offsider Sue did the tail gunner. And the rest of us stayed strictly in between, except on Stingaree Point Road. First of all we went down to see the macropods at the Morisset hospital, taking a counter-clockwise route down Fishery Point Road to start, then back up Acacia Drive. Lots of tourists getting their fill of cuddly Autralian critters along that road. Then back to Morisset before riding to Cooranbong, only losing a couple of us at Martinsville Road. Need to institute the corner-posts like Toukley does. All out to Monkey Farm, or most of us anyway, before racing back with the tailwind to the Cooranbong CBD. I raced a girl on a nice piebald horse for kilometres along there, before it gave up. Like being in a cowboy film!
At the café we sat and watched the passing parade of motorbikes and a nice Chevvie, I think it was, and sipped our coffees. Then back on the iron steeds, except mine is carbon fibre, and along Freemans Drive to Newport Road, where we crossed a creek, which Ian said was not Dora Creek, and I said it could be, but he was right. It was Jigalee Creek. Into Dora Creek CBD and left onto Wangi Road and over the big bridge. Safely over, with many cars banked up, we then took a spin down to Stingaree Point, as far as we could, looking for stingarees.
By then it was nearly all over with just a short trip back to Morisset and the trip home, some by train, and some by car, and John L'Est by bike along Wyee Road - well done John. A lovely Sunday ride, a classic ride which we have done many times, but there were quite a few riders who had never done this ride.
Danny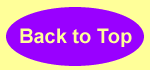 A beautiful chilly winter's morning. Like a lot of people who live near Tuggerah Lake, I rode from home, then rode straight home after m/t. Except Margaret Lats who drove to the start even though she only lives 5km down the river. Twenty-five riders - a super group on the road!
The best way to Chittaway now, with the new bridge at Tuggerah, is along Lake Road/Church Road, so our leader, John L'Est, led us along that quiet and scenic root, before we hit the lake and followed the path all the way to The Entrance (T/E). But not before a lovely visit to Blue Bell Park, to examine the plumbing. There were so many of us I didn't even see Ian S till we got to T/E. I was barely on time at Wyong, so didn't have time to check everyone out.
Morning tea happened at T/E CBD, but for a change most people found somewhere different to go than DCE. Hope the abbreviations aren't OTT. Afterwards we rode up WBD (sorry) to the cemetery, where we finally split asunder, with the Daleys heading straight home, and Pauly heading for Newcastle. I jumped ship at the Gorokan Fish co-op, and Viv went home somehow. A lovely ride, thank you John, and Glenn for following us up. 48.5km for me, so well done everyone - you're champions.
Danny
Nice ride around Brissie Water, but no report.
Fourteen riders met at Wyong in sunny but cool conditions for the Long Jetty BBQ ride. We headed out on River road and then up Jensen, before taking a slightly different route through Kanwal and onto our first stop at Gorokan. After picking up a few extra riders we headed to Canton beach before taking the bike path to Wilfred Barrett Drive. Good conditions saw us arrive just after 11am to the picnic tables at Long Jetty, where Sue and Steve Hunt, Sue Harrison and President Paul had set up a cooked a great BBQ. We spent a very pleasant hour or so in the sun before a much smaller group headed off on the final leg back to Wyong, others opting to leave for home from there. We arrived without incident, a nice ride of about 43kms. Thanks to Carol for sweeping, and a special thanks to the guys who gave up their Sunday ride to set up and supply lunch, as well as clean up at the end. It was much appreciated by all the riding group!
Glenn.

Extra report from Danny's viewpoint: I left from home a bit late, so I rode down Stanley Street from Kanwal to Tuggerawong Road, to meet the oncoming riders, as I knew the club would be coming that way. I didn't think they would vary the ride as they're not that familiar with the area. I followed the "river" road to Tacoma and waited there for ten minutes. With the club's non-arrival I continued towards Wyong but in vain. So I turned back and headed towards the Gorokan Fish Co-op. On my arrival there I found the CCTCC intact. As Glenn says in his report they did vary the ride route considerably, via Pollock and Jensen. I also used Jensen on the way back, but about 10 minutes behind the péleton.They went up Stanley Street in the uphill direction, so I would have been well-advised to wait there for them instead of traipsing off all over the countryside. Down at The Entrance, the lead riders were unfamiliar with the re-group point and stopped on the start of the bridge, instead of the bus-stop in Roberts Street. This meant they were mostly on the footpath, to avoid the traffic, and followed the path on the bridge, while I rode on the road, making our usual right turn at the roundabout. Meanwhile Glenn led the group down the path off the bridge before the end, so disappeared from everyone's sight. At the next turn towards Picnic Point I stopped to check that everyone was following me, but no, no-one in sight! I headed back to the roundabout just in time to see Pam ride through the roundabout towards the bridge and up Wilfred Barrett Drive. Richard had been looking for Pam all the way along, but she was late, by a few seconds as it turned out. I managed to catch up with her halfway over the bridge, thus saving her from a fruitless search for all her mates, and husband. We soon caught up with a small contingent fixing Steve Rigney's flat tyre, then the rest of them at the BBQ. After lunch I rode back to Norah Head to have another lunch with my step-son and his daughter, then home after that. My total distance was 62km. A good ride for me with plenty of adventure and happily all issues resolved nicely. Cheers
Danny
A beautiful winter's morning, sunny, cold, a slight WSW breeze of 5 knots, so nothing. Twenty riders logged on to the ride, some a bit later, some leaving a bit early, and poor old Josie never made it to the start. She left her bike unattended on the train and somebody pinched something out of her bag, so she chased them onto the platform, maybe Wyee, and the train took off without her. So we left her bike at the police station for her to pick up later, but we never caught up with her. What a bugger! Here's a photo of us at Lakeview Park, Buff Point:

We finally set off down to Wyee Road towards Ruttleys Road, then along that much-improved-but-still-dodgy road to the Pacific Highway, where we managed to get across what is probably the most dangerous part of the whole ride without incident. Down to The Doylo then San Remo and along the beautiful bike path to Budgewoi.
With 19 of us it was difficult getting a seat at the café, but I think we managed it. Took a while but, to get all our orders. We were just starting off again when Margaret came down with a flat tyre, so Paulie fixed it for her while she watched carefully, so she can do it herself next time. Here's another photo:
A few people hived off here for a quick trip home, as they had ridden to Morisset from home and reckoned they had done enough. Some more left up at Norah Head cemetery, like Virgina and Linda, for the very same reasons.
Down Wilfred Barrett, around the lake (I'm getting tired just writing about it) and onwards through Chittaway to Tuggerah and Wyong for the final leg of our journey. For those finishing at Wyong the ride was 62.5km. For everybody else if was a bit or a lot shorter. Graeme and Merrilyn started at Morisset and caught the train back afterwards, for probably 70km.
An excellent ride in perfect conditions, plenty of hills and a good tough ride. Well done everyone.
Danny
About 18 riders turned up at Wyong rail for a relaxing trip round to T/E for coffee and a First Aid demo on the way back. Sue took the front spot and her faithful husband Steve looked after the rear. We had a new guy, Godfrey, and Lindsay came again, welcome! Linda and Diane from Toukley and Buff Point respectively rode from home, and Margaret drove the 500 metres from home at South Tacoma.
Pleasant conditions, cloudy/sunny, cool, and maybe some breeze (Seabreeze says 10-15 knots SW at 9.00am rising quickly to 20 knots. Off we went down the Tuggerah Straight bike path to the new bridge, over the bridge to Bunnings, then across busy Wyong Road to the west side. I did insist that the tunnel under the main road was open but was over-ruled by the lady-in-charge. We did use said tunnel on the way back for a car-free crossing under the new bridge. Nothing like local knowledge.
The sky became darker as we reached Blue Bell Park, and soon a rainy substance fell on us as we followed the lake around to T/E. By that time it was raining quite heavily, so DCE was looking a bit impossible, with all the outdoor seating taken up. However, there is a perfectly good café a few doors up, where we gathered for a nice hot cuppa and some banana bread toast. They were surprised at the sudden influx of paying customers, and we were happy with the abundance of indoor seating.
It kept raining the whole time we were having coffee, but our bikes were in the dry under some umbrellas in front of the hotel. Once we got going back, the rain disappeared and it was sunny again. For a while. It then started coming down again and still hasn't stopped. The plan was to go to John Edwards' for the First Aid demo, but Linda and Di set off up Wilfred Barrett Drive in the driving rain for home. A larger group continued to John's, including Richard and Pam. Richard has a new bike, which he has never had (a new bike) before. A lovely sleek flat -bar creation with disc brakes, well picked Richard!
The remainder headed straight back to Wyong in the pouring rain, following the bike path along the west side of Wyong Road to the very end, under the road and popping out in the Bunnings pick-up area. We rode through the carpark to Bryant Avenue and down to Bunnings on the correct side of the road, to a refuge crossing and onto the new bridge path with no problems at all, so that's the way I'll be suggesting in the future.
It kept raining even as we loaded our bikes into our cars and got aboard in our soaking wet clothes. It was so nice to get home, turn the heater on and have a hot shower. Thanks to Sue and Steve for taking us out. Despite the bad weather, we enjoyed the ride - it beats staying home and wondering what the rest of the world is doing. Cheers
Danny
A beautiful winter's day at Wyong, about 15°C, with a SW breeze of 10-15 knots. Twenty-four members and visitors arrived at Rotary Park for the trip down to Ourimbah. Paulie was late, so Michelle led us out, and Diane looked after the rear section. Visitors included Kerry from Toukley club, who rode from home (Toowoon Bay) and rode back home via Toukley, some phenomenal distance, and Diane also rode from home (Buff Point) totalling 95km. Well done you guys!
So, down Tuggerah Straight to Kangy Angy, over the hill and on to Palmdale Road and along Footts Road to Ourimbah Creek Road (OCR), all into a stiffish headwind, then out to the end of OCR for a rest. It's a bumpy old road, but not much traffic, and of course it's all downhill and tailwind going back to the highway, so we soon found ourselves at the nursery café. Somebody did have a flat on the leg back, but sent us on and re-joined us at m/t.
From there a quick flash down Enterprise Drive to Chittaway, where we said goodbye to home-riders Richard and Pam, and Josie. Thanks everyone for coming, making it a record attendance. My distance for the net ride was 44.5km. Cheers!
Danny
At the top of the Ourimbah Creek Road, Palm Grove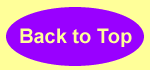 Eleven riders materialised at Wyong Rotary Park for the ride to The Corrugated Café (TCC) at Peats Ridge, including visitor Rolf, who rode from home (Buff Point) to total 97km. Next Tuesday Rolf will paddle his kayak 42km from Buff Point to Sunshine Park, Chittaway Point return, Paulie led the ride today, and Glenn looked after the back end. Weather was perfect, 16-22°C, a 10 knot NW breeze, sunny and clear.
A nice run down to Tuggerah, then over Kangy Angy and along the hwy to Ourimbah, where we found Michelle, who has 4 sons, waiting for us. After a loo break we headed back to the M1 motorway and joined the south-bound traffic, soon coming to a very long uphill section, totalling 7km of hill, including Peats Ridge Road, not that steep, but relentless, with my Strava showing 700 odd metres of elevation.
We eventually got to TCC where we enjoyed a well-earned break and top-up. Lots of motorbikes here, all noisy, and very few fit-looking riders. Then the ride back, starting with a 2 kilometre long downhill - bliss! With only a relatively short ride uphill this time, we kept zipping along to Wisemans Ferry Road then down the notorious Dog Trap Road. All safely down the treacherous hill we finally popped out on the Pacific Hwy again, and made a beeline to the Shell Servo for a loo break.The aforementioned Michelle headed back home at this stage.
Then a quick spin along Enterprise Drive to Wyong Road, then through the new infrastructure at Tuggerah, with a tunnel and a new path over the bridge. Back along Tuggerah Straight, feeling quite chuffed at our achievement and thankful to return to the starting place. Rolf rode home from there, while the rest of us pikers only did 62. Well done Rolf. Josie, who rode very well today, went home at Chittaway. A good achievement today for everyone, with such a challenging ride. Thanks to Paul and Glenn for their management skills. Thanks everyone else for just coming, well done!
Danny
Another superb autumn morning, 21°C, no detectable breeze, except when we got into Soldiers Beach carpark, sunny - perfect! Sixteen capable riders, with Michelle as leader, and Glenn looking after the other end.
No surprises with the route, just along the river road to Gorokan, and under the bridge to a welcome pitstop at the fish co-op. At Marks Road, on the way, we found that John Les had hived off and couldn't be found. Apparently, Marshall stopped the corner of MyRNA Road, where his Mum used to live, to check his lunch money, and John took it as corner indicator and swept into the detour, and up Stanley Street, and couldn't be caught. We waited for a while, and Michelle rode back looking for him, but John was long gone by then, having popped out at Kanwal shops, which is where Stanley st goes, and made his way along Wallarah Road to the fish co-op, where he found working on Martin's wretched bike.
Marty was standing at toilets chatting, when I had happy/sad duty to tell his back tyre was flat. I demonstrated, as Martin had very little experience with puncture repair, how I do it, despite interruptions from well-meaning, but ultimately unhelpful, bystanders. We finished the job, but somebody decided to let the air out again, there delaying Marty and his little band of helpers by a good hour or so (don't ask), causing them to miss the ride to anywhere east of Canton Beach, where they decided to have their own coffee stop.
However we all got together again for the trip back, losing home-goers Josie, Diane, Linda and Danny on the way back by the same route to Wyong.
A very pleasant ride of 42km, plus extra for the early-starters. Thanks to Michelle, Glenn, and everybody else for making it happen.
Danny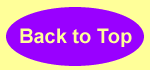 A cloudy start to the day with spitting rain at 8.00 o'clock kept our numbers down but in fact it never rained so the 15 riders had a cool but cloudy ride, getting slightly warm at times. Andrew was our leader today, and Paul looked after the backmarkers.
Other members present were Narelle (Michelle's mum), two Michelles (both young), Simon, John L, John and Annie D, John E, me (Danny), Doug, Linda, Martin and Carol. Good support from the Toukley mob. Doug had to go home on the outward leg but was replaced by Linda at the Gorokan Fish Co-op.
Andrew took us at a comfortable pace, but not too slow, down to Tacoma where I took a toilet stop, while the others kept going towards Rocky Point until John E mentioned that I had hived off. Then on to the Wallarah Bay Club carpark and under the Toukley Bridge to the co-op. More toilet activity then on to The Corso towards Charmhaven and the Wallarah Creek bridge. Andrew allowed plenty of catch-up stops though everybody kept up pretty well.
Along the bike path through San Remo and Buff Point, around the top of Budgewoi Lake till we came to Budgewoi. Then along the bike path on the western side and crossing over near the Lakes Beach café. As we arrived a crowd of people got up and left our big table, they said they were waiting for us. Don't know whether that was true or not.
A few more people went home at Norah Head, viz the Dailies and Simon, who must have put in a big effort of about 70km. I did 52 which was unexpected as the program said 40, which I throught strange as next week's similar ride was also 40 but doesn't go around the lake.
Anyway, a very pleasant ride, thanks to Andrew and Paul for looking after us and to everyone else for bothering to turn up. Well done!
Danny
Twenty riders fronted today in beautiful weather for what turned out to be a short ride from Berowra station, down Kuring-gai park to Bobbin Head, and up to Turramurra North for coffee. Then through the back streets to Hornsby where we caught the train home.
I have never seen Bobbin Head Road (BHR) but always feared it from stories about how long and steep it is. Pshaww! Three and a half k's of gentle uphill winding road - not easy but not very hard either.
Paulie led the ride for us while Michelle swept up the back, thanks guys! Very scenic area so we had a little poke around the waterfront which brought our distance up to 31 kms. Some riders started at Brooklyn to add extra length - good idea!
No punctures, but worse - Heiko came unstuck on a rough bit of roadworks near Hornsby and fell heavily (for Heiko), and stayed on the roadway till an ambulance came and got him. Fully conscious and moving, but not vertical. Bad luck Heiko! Otherwise incident-free and a lovely ride, thanks to everyone for coming.
Danny
Perfect weather for cycling, with 19 riders fronting for the short but perfectly formed ride out along the Wyong River Valley to the little village of Yarramalong. Danny was up the front, while Glenn looked after those further back. Thanks, Glenn!
There's only one turn in the whole 19km out to Yarramalong, from River Road into Alison Road, in Wyong, then straight for 19km. Well, not straight, but no corners. Heikko had his weird circus bike, with no seat, perched up high standing up the whole way, high handlebars, highly placed chainwheel with connecting rods from the crank, footboards instead of pedals, shoulda got a photo! This placed him at a disadvantage, but only when riding, so he struggled. I did too, for some reason, couldn't get any steam up today. Must be the extra gravity on guys my age. Didn't affect Paul Ardle or anyone else older than me, just that niche age of 73.4.
So most of the group rode ahead of me, good on 'em. When we got to Yarramalong café we found that all the forecourt and petrol bowsers were dug up and fenced off, so all the motorbikes which came there couldn't get any juice. Tough! But at least they had food and coffee. The staff were a bit overwhelmed at the numbers of cyclists, bikies, hikers and car types who all lobbed at the same time. By the time I got my coffee, the first responders were ready to get going, so I had to stow the rest of my caffè in my spare drink holder. Made a bit of a mess, but at least I got to drink most of it.
I did better on the way back, mainly because it's more downhill (that's why the creek flows that way). It's such a dangerous road that one, but you just have to have trust in the other road users, and they were exemplary, thanks all you motorised people!
Anyway, a very pleasant ride, short and sweet, thanks for coming. Mr and Mrs Daley rode from home in Upper Kumbuktah West, so did 75km for the morning, well done J & A!
Danny
Dodgy weather all morning. Some people left home in the dry, then got rained on, including me. At Wyong Rotary Park it was looking very poor, but ten more members turned up anyway, a few had ridden from home.
So, on with our jackets, with talk of a short ride, expecting to get drowned, but, as per usual, it never rained again, and the sun came out for a while. The temperature was over 24°C so no-one was cold, but warm in our jackets. We finished up riding via Chittaway to The Entrance, had coffee at DCE, then rode home. It always looked like it would rain on the way home, but didn't.
Ian joined us for coffee, making 12 members, including Danny, Paul, Steve and Sue, Roy C, John LeS, Michelle, Annie, Carol, Glenn and Viv. We lost Sue on the way back, when she failed to see we had gone up Aston Wilde Avenue, and went up the wetlands bikepath. She realised her mistake after a few minutes, and came back to Lakeview Av, then on to the arse end of Chittaway Drive, so it took a while to find her.
Well done CCTCC members, you are legends! I wonder if I will ever lead a full ride again. We did only 34km, instead of the planned 55km.
Danny
Thirteen of us met at Wyong on a perfect sunny autumn day. Steve was the leader for the day, and Sue was the sweep. We were joined en route by John E and Richard to make our numbers 15.
Steve set a good pace and we cycled alongside the sparkling waters of Tuggerah Lake and The Entrance beach. Five of us decided not to ascend to Crackneck Lookout, and those who did powered up to the top and lingered to enjoy the great view. Actually the lingering was partly to get our breath back.
We all joined up again at the park for our take-away coffees and food. Simon and Josie left before coffee and Richard and Doug after coffee. We proceeded along the neat streets of Bateau Bay, past the formidable road works by the Mingara and returned to Wyong via the Chittaway wetlands and Gavenlock Road.
The weather was perfect, the traffic was (mostly) well-behaved, and there were no punctures despite some encounters with broken glass. An incident-free and relaxing ride.
Cheers, Steve and Sue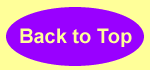 In spite of the forecast tipping severe weather warnings and flash flooding for the South Coast, 22 club members turned up raring to go for the Jervis Bay Jaunt. We set off from Bomaderry on time and had covered approx 1km before the heavens opened and drenched us all. However, conditions did improve and we had a nice ride out to the small village of Myola, with only one puncture causing a slight delay. Rowena was there to meet us with her vintage coffee van, Arnold, and provided some much needed sustenance before we crossed the creek with Captain Dave in the Husky Ferry to our overnight accommodation.
Day two's forecast wasn't any better but we headed off as planned for a loop ride to St Georges Basin. This featured a lovely ride on the bike path alongside the bay past Vincentia and on to Greenfields Beach. Again we had heavy rain but fortunately we were able to find shelter and wait out the worst of it whilst trading a few stories and a couple of history lessons with a captive audience. We split into two groups to continue the ride with Paul leading the more adventurous to Hyams Beach via a bush track, a flight of stairs and across the beach.
This also featured a creek crossing as the rain-swollen lagoon had opened to the sea! After a big climb from Hyams they reunited with the rest of us who had taken a more conservative route back through Vincentia and up the bike path to the prearranged meeting point. Both groups were happy with their choice and were able to talk up the difficulty of their chosen route, but Paul's group had redder faces when they arrived! As one group again we headed on to our coffee stop at Double Island Point (St Georges Basin) which proved to be an excellent choice. The ride back to Huskisson was undulating but uneventful via mostly quiet roads. Another good day although again we had a couple of flats, an unwelcome side effect of cycling in the rain.
Day three's focus was getting back to Bomaderry in time for a train home as they only run every 2 hours. True to form we had more rain as we made our way out to the Princes Hwy. After a safe crossing we rode along a section of the old Princes Hwy before taking a short bushwalk across to the bridge on the new Princes Hwy. From there we headed up into the hills behind Nowra Airport before making our way back to Nowra and onto our starting point at Bomaderry station. Again we suffered several punctures which threatened our arrival in time for the train but thanks to everyone pitching in we made it OK.
Thanks to everyone for making the weekend a great success in spite of the weather which is about the only thing we have no control over. There was fantastic support and camaraderie amongst the group with everyone pitching in and helping, from things like cooking the BBQ to repairing flats. I am sure we will look at putting the ride on again in the future and hopefully the weather will be a bit kinder to us next time.
Glenn
Paul's photos are here.
While most of the club was away riding the south coast, a motley crew remained to be entertained at home, so I led a little ride, under dark skies. Ten starters came to the Wyong venue, and we all agreed to my plan, good, of riding over Kangy Angy to Ourimbah, down Enterprise Drive, and back again. I got off to a bad start, having lost the toilet key given to me by the Toukley club, forgetting to print a ride sheet this morning, and leaving my phone at home, so no Strava report.
Making up the team were Heikko, John L'Es, Carol, Michelle Sullivan, Doug, Rolf, Roy C, me (Danny), Richard and Viv. Richard had only just arrived from home when we were about to set off, so he rested, promising to reconnoître at a later stage, while the rest of us pushed off down Tuggerah Straight. While the sky was dark and threatening, it didn't rain, except for a few spots when I was deciding whether to extend the ride.
We set a good pace down Enterprise Drive, sitting on 30 all the way. I decided to ride around Reliance Drive, to add another 300 metres to the ride, making sure that we didn't leave the main road (Wyong) unattended in case Richard came looking for us. He did, and we hooked up to finish the ride. I had an idea that a quick 10km down to Tacoma South would add some distance, but said rain drops sorted that out. With nowhere else to go for coffee, we decided on the railway station café, with the ten of us squeezing in on the footpath tables for a very pleasant chat. With only 21km under our belt, we filled in the extra time with discussions. Very enjoyable ride, if a bit short, but at least we were out there in the fresh air.
Thanks for coming you guys. At least we got you puffing up Kangy hill.
Danny
A fantastic ride today - sixteen members fronted for a ride from Wyong to the Gorokan Fish Co-op, around Budgewoi Lake, coffee at Lakes Beach café, then back to Wyong. Andrew led the ride, on his beautiful red and black Giant Comax1, oh! same as mine! and swept up by Annie Sv on her beautiful custom-made velocipede.
Good to see a few different faces there today, I'm getting sick of the old ones, like Andrew himself, who's been away cruising the high seas and Europe, or America. Narelle was there organising our tables at Lakes, with Ian and Steve, who wasn't well. Pedro and Lyn McK turned up at the Fish Co-op, for a shorter ride.
It had been raining heavily all morning, up till six, then cleared to a cloudy and dark sky. The air was warm, so a few of us didn't even bother to bring a jacket. The rain didn't look like falling till we got to Buff Point, and we could see the front coming across the lake, but there wasn't anything we could do about it, just cop it in the face and keep riding. Which we did, and by the time we finished our m/t we were nearly dry again. The wonders of physics!
No punctures, no prangs, minimal misbehaviour and we all had a good time. Thanks to everyone for coming today and being part of it, and special thanks to Andrew and Annie for keeping us safe. I completed 52km, via home, similar to everyone I think. Cheers
Danny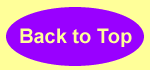 Ten riders only for today's ride, Brisbane Water Circuit. The weather forecast may have kept some away, perhaps their instincts were correct! With Glenn leading and Doug on sweeping duties we followed the bike path to Woy Woy and then onto Orange Grove road where we stopped to have a look at the Captain Arthur Phillip marker. We proceeded over the Rip Bridge, along Empire Bay drive, through Kincumber and onto our coffee stop at Davistown. Fuelled up and with the sky getter greyer all the time, we rode through to Saratoga before the heavens opened. Pouring rain and water on the road, a puncture and a bit of a fall made for quite a challenging ride home but we made it almost unscathed.
Thanks everyone for helping out in trying conditions in the last part of the ride.
Glenn
A very warm day was promised, but it only got to 32°C, maybe more up the valley. Only about 8 or 9 riders fronted, including Shane's bro Steve. Boston Bill came - it was good to see him after all these months away. He told a story of how his wife Kerri swam over to him in a waterway, only to find out that it wasn't his waterproof camera she was toting, so now he's on a promise of a new one. Roy was leading and Paul M did the sweep. Josie was there at the start, but she decided she had done her ride and went straight back home.
Over the river bridge and around to Gavenlock Road by way of a detour. At the lights at the highway, we pressed the button for the first crossing, to the main one, but Roy just rode across the hwy while the rest of us couldn't see a green man so we stayed put. Just as well, as the traffic moved off before Roy got across. He wondered why we were all still waiting at the traffic island.
Over Kangy Angy, with just a short stop at the top, then down the hill towards Palmdale, always a lovely feeling. (Not the crematorium!) At Burns Road we stopped at the servo, which wasn't selling petrol, only chips and Coke. Down to Ourimbah Creek Road and up towards Hidden Valley. About halfway up, Danny (me) just stopped in the shade and said, I'll wait for you here. I had already ridden down to South Tacoma and back before the ride and couldn't face the rest of the road. After a few minutes a lady drove past, then stopped and backed up to see if I was alright, I must have looked so bereft. I decided to ride down to the café and wait for them there. After a delicious iced coffee I got sick of waiting and headed out the gate, only to see the péloton arrive, but I couldn't go back, so I hope everybody had a good ride. I was so glad to get back to the car then home! Anyway, good work all those boys, well done finishing the whole ride.
Danny
Thirteen hardy souls turned up for today's ride to Umina, the numbers perhaps reduced a little due to the 36°C forecast. Glenn was the leader today although Michelle led the troop to Woy Woy as part of her leader training, Bill was again the sweep. Bike path to Woy Woy was not too busy, the heat keeping the traffic away. We then followed Railway St to Murrays lookout, before taking a beeline through the back streets of Umina to the surf club, where we were met by Ian.
In spite of the surf carnival in progress at the club we were served relatively quickly, before getting back on the bikes and continuing around through Booker Bay and back to Woy Woy. After quite a few drink stops to keep hydrated we made it back to Gosford, red faces all round! It turned out to be not 36° after all, in fact it was much hotter than that!
Thanks to everyone for maintaining their sense of humour and riding professionally, in spite of the trying conditions.
Glenn.
Sorry I couldn't join you today - looked too hot, so I rode (at 7.30am) around Budgewoi Lake in 57 minutes. Danny
Well, I wasn't there, but I have heard from Lyn who went. Conditions were very nice, like 28°C, a 10 knot southerly breeze to cool us down, sometimes cloudy.
Looking at Lyn's Strava map I see she didn't ride over the mountain, just went via the rocky shore both ways. Why not! Unless I get a better report from Paul that's it.
However, I did my own ride, starting at 8.45am from Lake Haven. Down to the river road, where I was caught up to by Tony Kelly, from the Toukley club, down South Tacoma Road for extra distance, where I found Margaret Latham, who lives there, back to Gavenlock Road, Lake Rd/Church Road, and the path to Long Jetty, where I found Narelle, who was on her first ride since her dreadful accident, but had only gone 200 metres. I encouraged her to push on, and off she went, brave little soul! Up WBD and home for a total of 62km. So I didn't see the CCTCC club, but I met several friends and had a chat. Cheers
Danny
A perfect day for being out in the outdoors, riding with your mates. Twenty riders fronted at Wyong, led by Sue Hunt and backed up by her husband, Steve.
First detour was via Gavenlock Road, to avoid some glass on the bike-path. Heading towards The Entrance (T/E), we rode through the tunnel under the new Wyong Road overpass and down towards Chittaway. Under another Wyong Road bridge to the Chittaway shops and through the internationally-recognised Chittaway Wetlands to the famous bike-path. Pedal, pedal, ring, ring, and next thing we're at T/E enjoying coffee and trying to get out of the sun.
I made a mistake at this point and went home up WBD, when I should have stayed with the péloton and gone back to John E's place for an interesting and useful talk by our mate Alan on the mechanics of bicycles. Marshall tells me it went very well.
The official ride finished then, but I'm sure a good contingent rode back to Wyong to retrieve their cars. Thanks everyone for coming.
Danny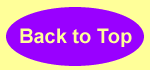 A beautiful day for cycling this morning - 25°C, 8 knot easterly breeze (off the ocean), cloudy... Twenty-two riders made it to Wyong for the start, but Richard went straight back home and met us again at Norah Head. Quite a big group and very well-behaved, with Paul M as leader, and Paul Ardle as tail captain.
As I am now in possession of the toilet key, we made that establishment our first port-of-call. I have to go back and lock it later today. They keep it locked as homeless people use it as a shelter. Poor bastards!
We headed off down the river road towards Wyongah in superb conditions, feeling glad to be able to do this lovely activity. You appreciate these things when you think of how easily you can be waylaid with poor health or accident. Anyway we cruised down to the Bottle-oh at Wyongah, then on towards Gorokan. Alan and I took the Craigie Park detour, 'cause it's fun, and we all continued to the lights at the Gorokan shops, which refused to change for just bikes, so I pushed the pedestrian button,and the lights changed for me and not the traffic waiting at the lights! We finally made it to the Fish Co-op for a re-fresh, then continued over the bridge and on towards the Beachcomber where we took our lives in our hands making a rightie through the traffic. Eventually we made it all the way to Soldiers Beach where we admired the view, then retraced our wheel-marks to the Bombora Café for our coffee. Ian and Richard joined us for this very pleasant activity.
Then back again to the cemetery (didn't stay long) and down to Canton Beach, full of happy holiday-makers all greeting us and smiling - wish it was always like this! Another pit-stop at Gorokan fishie, then back to Wyong, without any drama I hope, as Doug and I went straight home from there.
When I left home today, I set my Strava to record my ride, even making a detour up to Tuggerah for some extra k's, and being careful not to ride over the same roads we used on the ride. Only trouble was I messed it up and didn't record anything. Bugger! But I would have done about 43km and the others about 37. A lovely ride, thanks everyone for coming. We are so lucky to have such a vibrant club, full of nice people, and we have only ourselves to blame.
Danny
Couldn't ride on New Year's Day, so we rode today, and eight riders presented at Wyong for a ride to The Entrance for coffee. Annie led the ride and someone looked after the back (can't remember who).
A 20 knot southerly kept us refreshed on the way to Killarney Vale, then it became a tail-wind, and the opposite on the way back - very nice! Also riding was Michael, Michelle, Narelle her mum, Roy C, Alan and Paula. Joining us at Chittaway was Lyn, and at The Entrance Marshall, whose train didn't arrive at Tuggerah till later, so 10 all up. Annie took us over the Tuggerah railway station for a cruise along Lake Road and Church Road. Outpatient Narelle joined us for coffee at DCE. I haven't seen her since her accident, so heard all about it. Awful, and, nearly as bad, it could happen to anyone (coming down Crackneck and hit a pot-hole and face-plant the road, at speed). Luckily nothing broken but some very nasty facial scars. Hang in there Naz!
We got everyone on one table for coffee, so very sociable and nice. Eventually we headed back with no mishaps. Annie let us go fast back up the Tuggerah Straight, with Alan leading the way and me way back. I eventually caught him near the end, even if he was on his MTB. Thanks everyone for coming to our first ride of many this year.
Danny
About 20°C with a fresh SSE breeze of 20 knots. Cloudy with rain floating around, but still 16 riders joined the ride at one point or another. Michelle rocked up with her bike in the back of the car, like I did last week, so we got her sorted by our expert team. We only got halfway across the grass to the path when Michael screamed out that he had a flat too, but it didn't take long to fix. That was the last flat of the day, thanks god! Glenn led the ride and Annie S cleaned up the back.
We did cop a small amount of rain but otherwise it was nice. Glenn took us past the paint spill on the bikepath - what a mess! Must have been a deliberate attack on cyclists, worked well! Down through Woy Woy and on to Blackwall, where Paul pointed out where the Japanese came ashore and were beaten back with pitchforks. Last week, I think. At the same time, Glenn showed us Spike Milligan's Mum's place, in the biggest above-ground cemetery in Australia.
The ride gets much more interesting after you cross the Rip Bridge and start taking little paths away from the main road - steep little hills and dirt tracks, which suited our Boy MTB specialist, Alan. Eventually we got to Davistown where we lobbed at our usual café for a fabulous feed of apple crumble, and very nice coffee.
A very enjoyable ride, thanks everyone for coming.
Danny
Sixteen riders reported today, for the ride of the week. Unfortunately Danny (me) came out at home to a flat tyre. After several attempts to fix it, I eventually bundled the bike into the Pajero and drove to the start venue, as I ran out of time. The helpful crew insisted I perservere and Michael gave me a new tube, as I had already destroyed 3 others this morning. On our way finally, and I didn't even get to the Johnson Road lights before the tube blew through the spoke hole again. Annie kindly offered to lead the ride for the rest of it, while I went back to the car, and drove to Cycology to wait for them to open. Matthew also had a slow leak, but just pumped it up and headed for home. I had to leave the wheel with the shop and that was the end of my ride - all 300 metres of it. I then went home to sulk.
I hope it all worked out for the other riders and you had a nice day. Thanks Annie for taking over, and thanks Doug for looking after the tail end.
Danny
With Narelle still out of action, Paul led the ride today, with 14 participants. First he took us on a tricky path to avoid the works on the bike path near the swimming pool. This was because of the new inflatable fun park. Next he took us onto the path near the new Bunnings, right through a big spill of paint, camouflaged with sand, so everybody got white paint on their bikes (mine's still there).
At Woy Woy, Paul took us past the railway station and through the tunnel under the line at the gates. Towards Kariong, then turning under the underpass watching out for other vehicles. Safely through, we kept on till we reached the ocean, then backtracked towards Ettalong to the markets where we found Ian and had morning tea.
Back then the way we usually come, to Woy Woy and Gosford, completing a very pleasant ride in perfect conditions. The only cock-up was Danny left his new racing suit at home and had to ride in his fatigues. What a loser! Anyway, thanks for coming and thanks to Paul for an interesting ride.
Danny
With a strong westerly wind (see Seabreeze® graph below) and a temperature of up to 25°C, 23 riders amassed at Wyong for an old favorite ride up to the end of all the creek and rivers on the west side of Tuggerah Lake. Narelle led the ride and Sue swept up the back end.
A surprise barbecue lunch was on offer, along with our AGM, so it wasn't going to be a long ride, just a slow one, as we didn't want to be early for lunch. Down Tacoma Road for 5km to the bitter end, including about 500m of casuarina track, after squeezing under the bar. Not everybody went to the end, which is a shame, as it's worth the effort - in the bush and the middle of the lake. Back out to where we started again, and along the Tuggerah Straight bike path and along Wyong Road to the Ourimbah Creek for our second and final river run, but not before a detour to the toilets at Chittaway.
Over the river bridge and down towards the lake, another chance to go bush and visit wild country, but most people preferred to stand at the end of the roadway and chat. Where's your adventure, guys? Back up Geoffrey Road but only as far as the Sunshine Park Hall, where Glenn and his little helpers had lunch cooking and drinks and dessert waiting.
The AGM was a tame affair, with everything that was proposed being seconded and approved, no points of contention or discussion. Nice and smooth! All the committee was re-elected so congratulations to our president, secretary and treasurer, vice-presi and publicity guy (me), and our two committee people, Josie and Glenn. Easy!
Thanks to our committee and our ride leader and sweep, and to everyone else for coming and being part of our great club.
Danny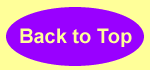 With the temperature in the mid 20°s and a slight NE breeze (see Seabreeze® graph below), and 14 riders, we had the makings of a perfect cycling morning. With me leading, Glenn on sweeping and Allan on security, we achieved perfection on 2 wheels.
Starting at the Gosford swimming pool, we rode back to the railway bridge, and under it to come out near the CC Leagues Club. Up the hill towards the station and into Showgrounds Road, continuing north to Narara Valley Road, then on the short bike path to the shops at Railway Crescent. Even the hill up to the rail wasn't very hard, just a short squirt.
A pleasant jaunt to the northern end of Railway Cres and we were on the highway, heading towards Ourimbah, past all the roadworks, trying not to get squashed. Some of the footpaths on the other side of the concrete barriers were a bit dodgy, so we kept mainly to the road, and no problems were encountered. At the nursery we found Pam and Richard, who had ridden from home and are included in the original number (14).
After a pitstop at the servo, we rode down Burns Road to the bridge which, if you're on a bike, holds no concerns (not to me, anyway). A quick sprint down Enterprise Drive proved perfectly suited to someone of my age, but younger riders weren't far behind me. After stopping at Hereford Street, we were informed that all the new roadworks at the intersection with Wyong Road included a nice path all the way round to the bridge over the Ourimbah Creek, so we christened it, and may never use the old track through the bush again.
Along Wyong Road and up the hill to Tuggerah, where we swept past the tunnel on a lovely new wide path towards Kangy Angy, where we enjoyed the short sharp grunt up the hill, before rolling down the other side towards Palmdale. A quick visit to favorite spot, the Crematorium, and thankfully we were able to ride away to Footts Road and on to Ourimbah Creek Road which took us back to the highway, thereby completing our ride for the day, except we then had to ride back to Gosford, except for Richard and Pam who went back home, riding Enterprise Drive for the third time today.
After a lovely morning tea at the nursery, we got back on our grids and carefully made our way back, negotiating a couple of risky road crossings on the way, losing a few more riders near Gosford, finally terminating at Masons Parade. Thanks everyone for coming this morning, making such a lovely ride. Thanks to my staff, Glenn and Allan and to the committee for their efforts.
Sorry about the delay in resuming the website after so many weeks, but when your host just disappears it takes a lot of work to get it all back. Plus I had a hard drive meltdown at the same time, so we were close to not even having our old site. Also, the internet has forgotten us, so it will take a while before the club site will pop up after a search.
Danny
An early start this morning, with the ride starting from Strathfield rail. Time for a cuppa for those who need it, then Steve gives a briefing about the ride today - out to Olympic Park (OP), back to Strathy, then down the Cooks River bike path to Tempe, then towards the big smoke, past Mascot, Alexandria and Redfern...
Eight riders presented, me (Danny), Steve and his sidekick Sue, a couple of 2nd timers and I will have to refer to my notes Your Worship as it's been a week and I've forgotten the details. Anyway, off to OP, with Sue leading and Steve tailing, visiting one of the pyramids, which involves a 1500m ride, but you never leave the area, going in a spiral uphill, then down again. Always fun. OP is also very nice and exciting for kids from the bush.
Then back to South Strathfield and along the interminable bike path till we found ourselves somewhere that had roadworks which we skirted to reach our lunchtime venue. Very pleasant, and soon we were on our way again, going past the airport with all the planes landing, taking off and taxi-ing, but sadly we didn't stop to look at them, just smelt the kerosene in the morning. People are so lucky living near the airport, with the convenience and flying action.
We soon found ourselves in Redfern, and voilà at the Casino. I didn't know where we were going, but luckily Sue did. Straight across the Pyrmont Bridge, past Darling Harbour and the new ICC. No time to look at anything. Up past the Observatory and over the other side of the bridge to get on the exclusive bike path. Down the steps (Sue wouldn't let me ride down the ramp), and into the Milsons Point station for the trip home in the train.
A lovely ride of about 60km, quite exciting really, spoilt only by the long train trips and early morning. From home back to home was just under 10 hours! Thanks to Sue and Steve for all their work and disciplined management.
Danny
A beautiful spring morning, with 19 riders attending this popular ride. I came down on the train from Wyong, and when I entered the carriage there were Graeme and Merrilyn already there! At Gosford we rode down towards the start, but suddenly I had a loud blow-out in my rear tyre, as I was hurtling past the Central Coasts League Club. The puncture I had last week had cut the tyre badly and the tube blew out through the cut. Luckily I had a little sleeve to put in there, so I was ready to go in quick time.
I soon caught up to the others and we continued on that well-worn path to Woy Woy. Roy C was leading the ride, and Glenn was the sweeper-in-residence. Eventually we made it to the bottom of Mt Ettalong, and up the first rise to the cliff pass, where a few of our members took the easier way to Pearl Beach. I, myself, took the hill, but owing to gravity I had to stop for a brief rest 3 times, but finally made it to the turn-off and flew down the hill into Pearl Beach.
I raced straight to the café and in fact arrived before many of the péloton as they had ridden straight down to the seaside path. After our coffee and, in my case, a huge hamburger, we set off back to Gosford, with most of our stirling crew taking the high road, and I and my retinue going on the scenic route by the sea. We met up at the little shop at the roundabout, whence Roy took us on a sightseeing trip to all the god-forsaken parts of Woy Woy.
At last we came to the railway line, where the traffic was held up by the train to Wyong, allowing us to scoot straight across the busy road. When we got to the Woy Woy railway station, I decided to jump on the train there, rather than ride back to Gosford. I had to wait 40 minutes, so should have ridden to Gosford with the others.
An interesting and challenging ride, with all our best club members. Thanks to Roy and Glenn, and to everyone else for coming.
Danny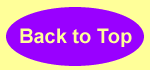 A perfect day for cycling - slight breeze, nice temps, sunny, Fathers Day...
Annie led this ride, so on your best behaviour please. Diane put on the hi-vis vest as the sweep. Fourteen riders assembled at Wyong, and two more were picked up at Chittaway, so a good 16 riders on this busy day. And busy it was with walkers, bikes, children, dogs prams and puddles everywhere.
We chose to go over the Tuggerah Railway Station and pedal the Lake Road/Church Road scenic route, difficult with all this roadwork happening. The local paper showed us that a new road bridge over the train track is what's blocking up the old path, but the Wyong Road bridge will accommodate at least six lanes over the rail, so well done those boys!
When we got to The Entrance, we found that DCE was fully booked out (Fathers Day), but Ian was there ahead of time to sus out a better venue, viz the Lick Ice Cream shop, with a set of empty tables and chairs outside, and a good coffee machine inside, so we had coffee and ice-cream for m/t. Ian and Annie's daughter Jacquie was there with her two beautiful little boys, Hugo, aged 4 and Max, about 6, to help with the ice-cream.
Eventually we left, with Pam and Richard going straight home, Simon and Josie not far behind, John Ed and Carol also made an early escape, then Lyn and George left us at Chittaway, so we were down to 8 buy the time we got back to Wyong. Other riders today included Narelle and Michelle, Marshall, Paul and another few.
Di and I had both ridden from home, so we rode together back to Wyongah, where I hived off, leaving Di to ride back to Buff Point, a total ride distance of 80km - what a girl! My total was 55 k's ridden, and 1.3km walked, as I got a puncture on some nasty glass on the path near Kanwal shops. Too tired to fix it, so I walked home instead. This was the only incident of the day. Otherwise a very pleasant morning's ride on a top day, thanks for coming you guys!
Danny
An early start today, meeting at Broadmeadow railway station at 8.40am, to fit in with the train from Wyong. That's where trains started today, which brought John Ed undone as he was waiting at Tuggerah till a lady told him about the new arrangements. He rode his bike to Wyong but missed the train.
Glenn was specially selected to lead this morning's ride, and a great job he did too. Others on the ride today were John and Anne D, Marshall, Roy, Michael, Sue (Glenn's wife), Narelle, Graeme and Merrilyn and Carol. John Ed finally caught up with us at Redhead. Rather than catch the train, I drove to Belmont (slept in for another hour), and rode up the Track till I met the others coming the other way. We all saw Tess riding up the Track as we rode down, thinking she was meeting us, but she just kept riding so we never saw her again! Shame!
After we had ridden all the way down to Belmont (back for me) then back up to the road intersection, Glenn then took us along Kalaroo Road to Redhead Beach, which I had never seen before, with its spectacular views over the ocean and foreshore. See photo below.
After taking in the sea breeze (actually it was a westerly) we headed all the way up Redhead Road, uphill for 3 km, to Ocean Street and Dudley Road, Whitebridge, where Glenn had a nice café picked out for us, which had excellent coffee and service. After morning tea we found the Fernleigh Track nearby, where I split from the péloton as it rode back to Broady and I returned to Belmont, getting home as the train pulled out of Broady rail.
Thanks for coming everyone, and a beaut ride Glenn, thanks!
Danny
A cool start this morning for the twenty riders who fronted at Wyong Rotary Park for the ride to Lakes Beach café, Budgewoi. Roy was our talented leader with Annie as our sweep. Conditions otherwise were less than 5 knots breeze NW, sunny and clear, warming to a sweltering 18°C.
No punctures or falls, unlike our previous episode of this particular ride. Alan was back after a break of a few months, on his BMX, looking like he was on the wrong ride. After a break at the Gorokan Peace Park (Toukley bridge) we found our way along The Corso and Panorama Avenue, Gorokan, to the Charmy bridge, the start to a beautiful ride right across the top of Budgewoi Lake, taking in the hamlets of San Remo and Buff Point.
As usual we were well looked after at the caf, thanks guys, and we enjoyed a pleasant morning tea there. There was some discussion about whether we should sit in the sun or the shade, with everyone still in their rain jackets, as it was cool in the shade and hot in the sun. Ian met us there, such dedication, and waved us off as we headed up to Norah Head and down to the cemetery and Canton Beach on our way back to Wyong. I looked in at the Toukley Sailing Club to find any old mates from my sailing days, while Roy took the others home. I had already ridden that next stage to the start, so said goodbye to everyone at that point.
An excellent ride, well-managed, and not too hard, about 60km. Thanks for coming everyone, see you next week at 8.40am at Broadmeadow railway station east side, for a ride down Fernleigh Track and Charlestown.
Danny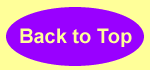 Sixteen people fronted up at the Wyong Rotary Park this morning for a ride around the big lake nearby, viz Tuggerah Lake. Conditions were perfect, warming to a pleasant 19°C with a slight southerly breeze. Welcome to a visitor, Shane's brother Steve.
Soon after we started we found Lyn Mack and her friend George at Chittaway. We also found our Prez Paul on Wyong Road, nice to have him back riding after his fetlock repair. Richard and Pam were also in the vicinity but we never saw them as Richard decided he couldn't wait for us and went home, followed by Pammie.
So that was 19 of us as we swept along the Tuggerah bike-path to Picnic Point. At this point Lyn and her friend decided 10 km was enough for them and they went home.
We then rode up Wilfred Barrett Drive towards Norah Head. Shane and Andrew raced ahead, then waited for us at the new bike path. On our arrival at the Fuel Stop café at Canton Beach we had a discussion about the new path, with quite a few saying they would prefer to ride on the road, as there were a few people walking, and little kids on bikes, on a path not that wide, with hills that boosted our speed, so the final assessment was mixed. I liked it anyway.
At the caf we had our drinks, but my coffee was disappointing, not a patch on the Arc café brew. At this stage Simon and Josie turned around and headed back south for home, thanks for coming guys, and we pushed off for Wyong. At the Toukley Bridge Doug and Virginia went home Gorokan way, while the remaining baker's dozen of us braced the head wind, sitting on about 24kph on the way back along the river road, or at least the front runners did. Marshall had ridden from Wyongah to the start, and he rode all the way back to Wyong with us before returning to his Mum's.
An excellent ride, thanks for coming everyone.
Danny
Not so cold this morning, but still a few jackets to be seen on our riders at Morisset Rail. Twenty-three starters, plus two more at Cooranbong later. Steve was our ride leader, with Sue as our sweep.
Not long after we headed down to the hospital the jackets started flying off as we warmed up. Plenty of kangaroos to be seen and plenty of tourists looking at them. The weather for the whole morning was fine and sunny - perfect! After a brief look at the macropods and the beautiful lake (some people didn't know which lake it was!), we found Silky Oak Drive and cycled up the steep 'pinch' to Morisset Park Road and along Fishery Point Road, using the excellent bike paths, back to Morisset. Not long after this Michael abandoned the ride through sickness, sorry Mike!
At Cooranbong we found Lyn Mac and Paul the Prez waiting for us on Martinsville Road. Sue told us that it should take about an hour and ten minutes to do the round trip out to Monkey Farm, 18km, but it took Shane 39 minutes, includng the valley after the farm. Graeme also did it in less than an hour, so did I but I didn't ride all the way to the farm, turning around a couple of kays short.
Back in The 'Bong we headed for a new café next to the Elephant Shoppe where they had a table reserved for us. Not quite twenty seats, but a good first effort. Doug and a couple of others called it quits at this stage, and Lyn and Paul turned around at Dora Creek back towards his car in The 'Bong. The rest of us, still numbering about 20, crossed the Dora Bridge safely, as there were no cars coming at all during this manoeuvre. Down Stingary Point Road on the south side of the creek to the end, and back to Wangi Road, before detouring under the railway line into Morisset to finish an excellent ride.
Thanks very much to our organisers and to everyone for coming and making it such a good day out. Cheers!
Danny
Twelve members assembled at Gosford for today's ride, but I was not one of them. Neither was Paul, our president, recovering from knee surgery. We both made our own way to Ourimbah to meet up with the péloton there.
Conditions were clear and frosty, about 8°C, peaking at only 14° for the whole day. I parked at Wyong, and rode to Ourimbah over Kangy Angy, a nice warm-up ride. Still early there, I continued to Lisarow and waited at Railway Crescent, for an hour, but nobody came. Paul was loitering around Ourimbah at the same time, also wondering where everyone was. While we were sitting around 10 minutes apart, the crew walked over Lisarow station and found their way to Enterprise Drive through the University. They then continued on with the ride, and found Paul at the nursery at morning tea. I had left a message with Shane, which he found then, and rang me back. By that time I was back at Wyong, having done the Enterprise Drive circuit myself. Anyway, we all finished up at the café together, even though Annie took off with everyone not long after I arrived. So Paul and I sat and chatted for a while, then we both drove home, while the bike club continued with their apparently enjoyable ride back to Gosford. I don't think there will be any other report, so, sorry that we missed them, but from the program we couldn't tell the club was going to do the course backwards. Despite all that, everyone had a good ride and enjoyed themselves. Ta.
Danny
After a week of frost we had a lovely warmish morning for our ride to Norah Head. Glenn was our leader and Diane was at the back, for the outward trip anyway. Temperature got to 20°C by noon.
Twenty riders came along, a good effort. I think we can blame Paul for this, even though he didn't show up as expected. Doing a wonderful job, but. Glenn has gone to some trouble to make the ride interesting, with detours up Hillcrest Avenue and Jensen Road, and via Peel Street through Toukley.
Our café of choice, Bombora, was all boarded up, so we had to go to The Ark for m/t. While it's the best coffee spot on the coast, it's usually so crowded on Sunday mornings the wait isn't worth it. However today they got us looked after quite smartly so thanks Ark Starf. The weather had warmed up a lot by then, so jackets were being divested and maillots unzipped.
Quite a lot of us had ridden to Wyong for the start, so were keen to ride straight home afterwards, including me, so for the final leg of the trip back to Wyong there were only ten of them. In the absence of advice to the contrary, we made it back to Wyong safely. Thanks to Glenn and Di and everyone, for coming along to make this a top bike ride. Very satisfying!
Danny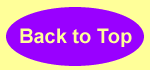 Cool to start, but it improved to a warm sunny day, perfect for a lovely ride from Strathfield to Parramatta return.
Sue and Steve organised this ride, with Sue at the helm and Steve in the bilge. Eleven riders fronted at Strathfield rail at 0900 where we started the day with a cup of coffee, at least a few of us did. Riders included Simon and Josie, Pedro, John Ed, Diane, Annie Sv, Linda and me.
This was a very complicated ride, with many turns and all types of surface, so no-one went ahead. No-one got lost either, but they easily could have. We raced the Parramatta RiverCat up the river, beating it on the straights, but losing again when we had to turn away. At Parramatta we cruised around the quiet areas, but didn't check out the CBD. Back to the Ferry terminal then down to Newington where we had lunch at 11.30am. There is a nice Bakery there with excellent stuff at half the price of the Norah Head cafés, curry pies and apple pastries, yum!
Back on the bikes and down to Olympic Park, always a fascinating place. There are two look-out hills with spiral paths to the top, both of which we climbed. The paths are 1000 metres long, so we rode 4km just up and down these Markers, as they're called. A lot of other people riding, walking, running and scooting along these paths, all stepping aside as they heard Sue's strident warning bell. Ding bloody ding!
We got back to Strathfield station in time for the Newcastle train a few minutes later, at about half past two. I got home about 4.30, so it's a long day on these city rides, but worth it to experience new places and interesting rides. Thanks everyone for coming, and thanks to Sue and Steve for all their work before and during the day.
Danny
A very cold but fine sunny morning saw 14 riders attend the Wyong venue, with another one soon after making 15 riders, including a visitor Kim, welcome to her.
Peter rode from Noraville to Wyong, but missed the start, so we picked him up near the Tacoma South road. Many of the crew had not been down to the end of the peninsulas, so it was something new and interesting. Peter came down the Tacoma Sth Road but couldn't see anyone there, we were all in the bush!
The Tuggerah Straight bike path was completely closed due to maintenance work so we headed south down Gavenlock Road, and came back the same way. They are doing a lot of work around the Tuggerah Rail, but I don't know what, apart from the new intersection. Retaining walls, drains, stuff like that. We walked our bikes over the station and headed down Lake Road and Church Road to Geoffrey Road, Chittaway Point, and down to the very end, where we all went through the turnstyle and followed the bush track down to the lake. It's worth the inconvenience of tree roots, mud and grass, as the view of the lake is a delight.
Back out to civilisation again, and over the Ourimbah Creek then down the other side of the creek to another bushy path. By this time we had had enough of bush tracks and nice scenery, so we headed straight back to Blue Bell Park and hit the shops looking for coffee.
After a nice cuppa and a snack Pedro, Simon and Josie took off towards The Entrance or Killarney Vale for a shorter trip home. Pedro would have done about 70km by the time he got home. Well done Pete! Our Pres Paul joined us for m/t, so nice to see you again Paul. Not too long before you're back on the bike, mate! We also celebrated Annie's birthday, don't know how old she is but she looks stunning! The rest of us just headed straight back to Tuggerah and Gavenlock Road to finalise what was generally agreed to be a very pleasant 40k ride. The other members on the ride included Diane Rh+ who was our sweep, thanks Di, John D, Michelle A , Roy C, Martin and Monica, John Ed, Carol and Marshall. Thanks for coming you guys, and gals, well done!
Danny
Hi All,
Nineteen riders greeted the cold morning air (6°C) for the trip out to Yarramalong. Sue and Steve Hunt (back from their O/S holiday), Michelle A, Anne S, Tony, Jane, John and Anne Daley, Linda H, Roy C, Diane, Sue H, Shane and Michael were there, along with new club members Martin and Monica. We were also joined by a couple of guests in Bryan and Colleen from Parramatta.
A coast down the hill to a regroup at the park made sure everyone was wide awake, and the faster riders stretched their legs from there to the regroup at halfway (which should have been in the sun!).
A pleasant roll from there to coffee and cake at the Cafe where we got a great spot in the sun, with Paul joining us and looking more spritely all the time. No problems on the way home with a warmer temperature and a slight tail wind assisting our progress.
All in all a nice ride with no incidents. Thanks to Diane for sweeping, and to John and Shane for managing the stops for the faster riders.
Cheers
Glenn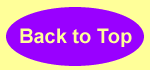 Having missed two days of riding this week I decided to join the CCTCC on their ride for beginners, and others. Still recovering from my open-heart surgery, no just kidding, my pacemaker insertion, I thought that a low-key ride was indicated.
Sixteen riders assembled for the ride, with Glenn as leader, and Michelle as sweep, and many interesting peole in between. Glenn was careful and thoughtful, with the route south to Umina taking interesting and different turns. Fortunately there was nothing to report in the way of accidents or incidents, just enjoyable low-key cycling on quiet roads and bike paths. Other riders included Heiko, Tony, another Michelle, Narelle the mum of Michelle the sweep, Jane, Martin, Monika, both new, John and Marilyn also quite new, Simon and Josie, Barry and Dianne, and Paul dropped in as expected. See photos below.
Conditions were excellent, being cold to start, then warming nicely as the sun rose, with a brisk NW breeze, (see Seabreeze © graph below). Didn't get over about 17°C, but we were all dressed for it. Thanks everyone for coming and making a record attendance. Morning tea was taken at the Umina Beach SLSC, where we formed most of the patronage this morning.
Danny
"I told you we wouldn't need the waterwings"
"Channel nine said don't go outside!"
"What do they know, I guess they don't read the bom.gov - sensation mongers that they are!"
"You mean the weather was ...ok?"
"Yep"
We had a great time, didn't get lost till entering Maitland. One rider wrote..."the weekend – really enjoyed it in spite of the weather, had great time seeing new places (new to me anyway) and the evening meal was fantastic."
On Saturday we had sun from Hexham all the way to Vacy. The countryside is rolling hills with sparse trees and cows (both?) and hardly any traffic after Tarro.
We stopped for a break at the park in Morpeth where everyone took pictures of the happy crew (see below). In the Hunter, there are several century-old Allen truss bridges which the RMS has in their "historic collection" qv. Most of you would know the ones at Morpeth and Hinton: Wooden frames with steel ties and longitudinal planks on the roadway. Fortunately they are now in good repair as they used to be a real trap for the narrow wheels on road bikes.
We had arvo tea at Paterson where we sat on the cafe deck which overlooks the river. I recommend the coffee! Everyone was quite happy to finally reach the motel at Vacy. Some went to the pub before we filled our cyclists bellies at the 'Flying Duck'. If you ever get a chance to eat there you won't be sorry. Gunther's meals are fab!
Next morning no one wanted to catch the 8:17am train back to Maitland so the hills around Martin's Creek were our next challenge. After an hour we were back at Patto for more coffee. Then back roads again, following Paterson Road to Woodville with a stop at Iona school where there's a falling down timber house that you'd all like to photograph! Someone suggested to me that I should write a book entitled places i have pee'd........ Well you'll need to come along next time, won't you!
I hate writing this stuff! I suggest you quiz the other people who went! A leader's report is sure to be biassed!
Thanks for your company, a really helpful, patient, enthusiastic lot you are! Three cheers for the sweep who kept us all in line (ha ha!) and fixed the punctures.
Annie

About 14 cyclists (forgot to count them) gathered at Wyong this morning for a ride over Kangy Angy to Ourimbah and up Ourimbah Creek Road. Roy was our leader and Glenn looked after the posterior.
We barely crossed River Road when Narelle discovered her back tyre was flat, after she had ridden from home earlier. Roy decided to wait while Glenn and Shane got stuck into the puncture, and within a few minutes we were ready to roll.
I was back on my bike after two and a half weeks without riding, due to surgery for a pacemaker, so I was keen to give it a workout. After riding fairly hard to Ourimbah, I stopped with the others for a re-group, and to welcome Annie Sv who rode up from Point Claire, when I came over all faint and nauseous, so that was the end of my ride, as the others there wouldn't let me go any further. Ralph rang his wife Ev at home and she came down from Buff Point to collect me and take me home. That's after Narelle and Ralph took me into the café at the nursery and gave me coffee and water till I recovered. Too much too soon I suppose.
Meanwhile the rest of the club made their way up to Hidden Valley and were never seen again, by me anyway. Ralph took off in search of the péloton, which by now were probably on their way to Footts Road for a visit to Palmdale, not stopping. I hope they all found each other alright. If any more relevant news is heard I will update this report.
Danny
PS I had a rest at home and now feel better, cheers!
PEARL BEACH PADDLE - Riders: There weren't any, John L'Estrange (leader).
The ride was advertised in the ride calendar as "Scenic ride on cycleways and flat, quiet roads through Woy Woy and Umina..."
The advertisement did not mention the wild, wet and windy weather – I had recorded 147mm of rain in the 24 hours prior to 9:00 am Sunday and have had a large Turpentine fall down – no damage except to the tree. The chainsaw is going to get a workout.
I was a little concerned that the main roads might be a little worse for wear so initially considered riding up to the Gosford City Lions Park for the start. The wind, the wind turned me off that idea so I drove up without any problems. I left home early, just in case, and arrived at 8:10 am (coffee time) and waited at the start for someone, anyone to appear.
Anne and Ian arrived to see what was happening although they had no intention of riding anywhere and we waited until 9:00. No-one else arrived so I left and drove as much of the route as I was legally allowed. There weren't any people on the shared paths, where visible, either. I cycled part of it, too.
Mountain bikes were the order of the day due to the amount of debris on the roads. Some of the puddles were quite deep too and beware – the potholes are expanding in number, width and depth!
Both Patonga Drive and Pearl Beach Drive were awash with streams flowing quickly down both of them. As both are narrow roads, the wake coming up off the tyres of the vehicles was almost sufficient to waveboard on, if that was your pleasure.
Hidden Valley next weekend, anyone?
John
LAKE MUNMORAH - Riders: Michael Byrnes, Simon Matthews, Anne Svenson, Shane Rigney, Paula Jarman, Roy Collins, Josie Laina, Richard Young, Virginia Bowen, John L'Estrange (leader).
Paul Murray telephoned me on Friday afternoon to tell me that Danny was in hospital and could not lead the Mannering Park ride on Sunday. He asked me if I could do this and I said, yes, of course. I pulled out some maps and browsed the route detailed in the Ride Calendar. I decided that I needed to drive the route in order to familiarise myself with those parts that I had not previously ridden so that I would not lead the Members astray, well, not too far anyway.
I left home early on Saturday and, after the mandatory coffee (at the Wyong Milk Factory, open at 7:00 am), set off. I had made some re-routing decisions the evening before and was able to implement them as I went along. I cut out the Mannering Park loop as I saw no reason to go in and come out again. I cut out the Pollock Avenue section, preferring instead to come straight down the Hue Hue Road from Wyee to Wyong. For these reasons, I re-named the ride Lake Munmorah to differentiate it from Danny's Mannering Park ride.
It was a brilliant day for cycling – clear skies, bright sunshine, a light breeze and cool air. Richard joined us for part of the morning and Virginia joined us for part of the ride later in the day. We left the River Road shelter and, after the obligatory stop around the corner (it was cold, after all) set off through Tacoma, Wyongah and along to the Gorokan Fishing Co-op. Then it was straight along the Main Road to Noraville and north to Budgewoi. This gave the tiger cyclers the first opportunity to blast off ahead of the main bunch. There were many more opportunities afforded them!
We continued through the Budgewoi roundabout and along Mimosa Road/Elizabeth Bay Drive and up to the lights at the highway. We followed this left and turned in to the Lake Munmorah Shopping Centre. Coffee Time!! Sticky buns were scoffed too. For such a small centre, it has a large number of coffee machines!
It was back to the highway for a while and then a right turn into Ruttleys Road. We cycled the full length to the junction at Wyee Road where we turned left to Wyee itself. Then it was a great run along Hue Hue Road through the forested sections and up and down the gentle undulations to the Yarramalong Road and thence back to the start point.
At the finish, everyone had big grins on their faces and all said that they had thoroughly enjoyed the ride. For those who need details – Cycling time was 3 hours 18 minutes; distance was 63 km and the average speed while cycling was 19.1 kph (I was trying to keep my trip computer on 21 kph but the undulations got in the way).
John
A beautiful morning, a bit cold at 6.30am, but still only about 16°C, warming to 23 by lunch time. No detectable breeze.
Glenn led the way, and Doug acted as sweep. We did have a flat - Josie copped a big bit of glass at Chittaway, but Simon soon fixed it up. With help from John D. We scooped up Annie Sv at Wyongah, as she had come by train, a tricky stunt when you're meeting at The Entrance (T/E), so that made 18 riders.
The pathway between Chittaway and T/E was very busy, even at that early hour. There were lots of very nice-looking dogs, which is unusual for me to say. Inspector Rex is to blame for that. And furry setters.
We took breakfast at DCE café, and it went very smoothly, except for someone claiming the wrong coffee. And until time to leave, when I just waltzed off, forgetting to pay. When I sat down to write this report I remembered, and tried to ring the Caf, but always busy. So I drove down there, from Lake Haven, 23km each way, to pay, thinking that there would be others who also forgot, as I didn't see anyone with their hands in their pockets, but when I fronted to pay, they said a nice lady from the club had paid for me. So I owe someone about $15. Form an orderly queue on the left please.
Anyway, a lovely day with you guys, thanks for coming. Next week I'm taking you to Mannering Park, so be at Wyong Bridge at 0900, or Gorokan Fish Co-op at ten o'clock.
Danny
A Boys' Own Special today, with six of the best travelling to Cowan railway station. Led by Roy, the team also included Tony, John Edw, Little Paul, Glenn and me, Danny. Conditions were perfect, cloudy, 23°C with no detectable breeze. OK, 5 knots NW.
Lots of cyclists and motorbikes on the Pacific Highway from Cowan to Hornsby, all out making the most of the beautiful weather. With the Century Challenge on at the same time, we expected a meagre turn-out on our ride. Roy led us to Mt Colah Macca's for m/t, a bit early, but our best option, with nothing available at Crosslands.
A beaut ride downhill into Crosslands, with Paul keeping up with me at the crazy speeds achieved down that 2.5km hill. Once at the reserve, we sat down for a rest, then watched a big group of Koreans, or someone similar, drag 6 brand new fish drum nets to the river and chuck them in. It was obvious they didn't have a clue what they were doing, but at least they had a lot of fun, as did we watching them. We discussed the bush walk, but that was the extent of it, just talk.
Eventually we climbed out of the valley, up the same hill we had enjoyed coming down, but without the same enthusiasm. Full marks to Tony, Roy (80 this year), and Paul (75), all of whom rode the whole uphill, amazing! Glenn, John and I had a more casual ride, including some with our feet on the ground, as we surveyed the scenery on the way. We did ride the flatter sections, and only took six minutes longer than the breakaway group to reach the top. Well done us!
Just a pleasant ride from there to the Hornsby rail to catch the train home. We did think about popping in to the Hornsby hospital to see Paul, but that's all we could manage.
Thirty-five km for the day, except the others who rode to the station, then back home afterwards, especially Paul, who rode from Patonga and back to Woy Woy station, for an extra hour and a half, good on you Paul, and wonderful to see you again. Thanks to all of us for coming, a very enjoyable ride.
Danny
A beautiful autumn morning, with 16 riders showing up. Nice to see David and Sheila again, and welcome to Paula, who kept up with us easily.
John L'E had facial trauma and was unable to wear his helmet or lead the ride, and Paul had a struggle to find anyone willing to manage today's ride. Luckily, Pedro was behind me on Friday when I declined Paul's request, so he rang Paul and offered his services, even though he has had enough ride-leading for this lifetime, thus saving the day. Thanks very much Pedro! Boston Bill gracefully accepted the position of sweep too, ta Bill.
After warning us it would be a slow ride, like 20kmh, Pete immediately set a pace of 23kmh, which everyone coped well with. Off down to Woy Woy for our first break, then onwards to Spit Bridge. I really feel like this ride has started when we climb that steep little path and ride across the bridge, it takes us into a different world.
After a lovely ride through the highways and byways of Empire Bay and Kincumber, we arrived at Davistown for our usual coffee and relaxation in the garden behind the café. Sadly though, as it was Mothers Day, the whole place was booked out, but we found one empty table in the sideway and set up camp there. I could see that although the staff were doing a fantastic job serving everyone, we were going to be quite delayed. Seeing that I had a lunch at home for Mothers Day, I decided to set off back to Gosford on my own. I did follow our usual route through Saratoga and Yattalunga, and safely arrived back at Mason Parade, Gosford. What I didn't know till I examined the UBD is that I could have carved miles off the ride by taking a few judicious short-cuts. Never mind, I arrived home halfway through lunch and didn't miss much.
Thanks everyone for coming today, lovely to see y'all again!
Danny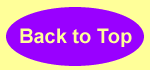 With lightning, thunder and rain at 6.30am, I didn't expect much improvement for a morning ride, but I knew these clubmates of mine would turn up anyway, and I didn't want to be the one who stayed at home in bed, like you.
Marshall caught the train down from Newcastle, and Richard rode from home near The Entrance (T/E), so how committed are these blokes (rhetorical question)? So finally ten riders started the long ride to T/E, via Chittaway and other points of interest on the shores of Lake Tuggerah. We expected to have the path to ourselves today, and apart from the odd (and I use that term advisedly) dog-walker there was no-one on the bike path, until we reached Killarney Vale. All of a sudden there were dozens, maybe 60, walkers of all sizes, fully equipped with strollers, kids and scooters, making their way to T/E. They were walking about autism, so good on them. We met them again on the way back but we cycled on the road for everyone's safety.
Apart from the rain, there was also a stiff northerly, which got us both ways, it was also very cloudy, and with a temperature down to a brittle 20°C. Actually, it stopped raining after ten minutes, so even though we were covered in mud and our feet were soaked, our jackets became redundant.
We could sit wherever we liked at DCE Café, as there were no other patrons, and only about 4 in the whole CBD of T/E. They were so quick that our coffees were on the table by the time we got back to our seats after ordering, true!, me and Roy!
Narelle did a top job leading, though she didn't have a speedo, and dragged us along at about 24kph, instead of the advertised 18. Michael was our sweep, but it was he who got the flat and needed assistance. Well, he didn't really, as he fixed it all hisself, using a CO2 cannister for pressure.
Thanks for coming, Michael, Paul, John E, Roy C, Richard, Michelle, Marshall, Sue, me and Graham. Total distance = 33km. Heroic effort!
Danny
After rain all day yesterday, and a big storm at one o'clock this morning, we were all hoping it would all turn out nice again, and it did! By dawn the skies had cleared to a sunny day, despite a big southerly breeze (see Seabreeze© graph below). Not sure how warm, but not very.
An amazing seventeen riders joined us today, including a couple of newbies, viz Chris and Andrew, in their forties I guess, who struggled to keep up. After only 7 km I copped a flat front tyre, on Barry's lent bike (mine's in the workshop for a new transmission). That was the only incident all day, thankfully.
I led this ride, and Glenn swept up the tail, thanks Glenn! It wasn't as hard as I expected, you would think I'd know that by now, even the hills near Catho Hill and Nords Wharf. The big tailwind helped with that of course. Sometimes we copped the full force, such as on Jensen Road where we were heading south east.
Once we got to Adamstown I needed the local knowledge of Marshall and Pedro to find Hamilton. Even there we couldn't find a suitable café, so we all split up to find our own, while some guys just went to the railway station for an early mark home. Those of us who indulged in more coffee found ourselves waiting 40 minutes for the next train. But it was a nice new train, where we could sit in the entry area and put our bikes in the wheelchair bays. The police came through checking tickets, but didn't even ask Diane nor me for ours, just where we had ridden from. I like these Opal cards!
So, a 68km ride to an interesting part of the world, thanks to everyone who came, full marks for effort!
Danny
Randonnée on weekend 18 and 19 June 2016. See circular here.
Cloudy, rainy, strong southerly but 20°C, not good riding weather, but 19 members fronted for a big ride around Budgewoi and Tuggerah Lakes. See Seabreeze graph© below.
I was leader (Danny) and Paulie was my sweep as we set off from Wyong River bridge in threatening conditions. Within seconds it was raining and jackets were being donned. It was quite heavy for a while, then just drizzled for the rest of the day, with some dry periods. It was quite pleasant riding along, blissfully unaware of the assistance provided by the wind.
Along the river road (Wolseley Avenue), down to the Tacoma fish co-op and turn left at Hillcrest Avenue for a short cut to Jensen Road and Tuggerawong Road. Along here we met Pedro coming the other way, he having ridden from home, like many of us (not me), making up the final number. A rest at the Gorokan Fish Co-op then back along The Corso (Gorokan, not Manly) and Panorama Av to the Wallarah Creek Bridge. Linda decided to call it quits at the co-op and go straight home, as did Diane as we rode past her place at Buff Point. Shame, they missed all the fun.
Roy C found his back tyre flat after our pitstop at Edgewater Park, Buff Point, so we were held up for a while to fix that. Further along the track approaching Budgewoi I also got a flat back tyre, but Paul and I fixed that pretty quickly, with help from Marshall. This tube also went down pretty quickly, so we whacked in a new tube of mine which also let us down. At this stage we felt guilty about keeping everyone waiting while we fart-arsed about, so we sent them off to our morning tea venue, the Lakes Beach Café, expecting to catch them up pretty quickly. Sadly this tube also wouldn't stay up, so I had to cadge a new tube off Paulie and try again. We did examine the tyre very closely but couldn't find anything making holes. Satisfied with the integrity of my tyre we pumped it up again and thankfully it stayed up.
As we were setting off after the péloton Simon rang on the mobile phone to inform us that Annie had fallen off and banged her head and was going off to hospital in an ambulance and the police were in attendance, no I'm not making this up. So we all got to the cafe about the same time, with news that Annie appeared to be alright, and that her husband, Ian, was driving up from Tascott to rescue his wife from the hospital, and help with arragements with her bike. Pedro went home to get his car to assist, and, as it happened, Doug and Sue were driving past, so were also able to help with logistics. Also a lady driving the other way saw what happened and stopped to offer nursing help. Thanks all you guys!
By the time we finished our coffee it was half past twelve, and I decided not to finish the entire ride around Tuggerah Lake, what with the lost hours, the rain and the massive wind from the south to deter us from Wilfred Barrett Drive. Instead we rode to the Norah Head cemetery then headed straight back through Toukley and along the river road to Wyong. Simon and Josie went home down WBD, so I'll be interested to hear about their experience.
Annie had been knocked unconscious and her helmet shattered in the accident, but last reports were that she was OK, thanks god. We got back to Wyong bridge at 2.00pm, with my wife ringing to find out where the hell I was, so I'm glad we weren't still struggling around the lake in the heavy rain which arrived at that time. By that time we were down to about 12 in number, the others having gone straight home, as they shoulda.
An interesting ride which we won't forget in a hurry, still about 50km and enjoyable because we did it together. Thanks for coming everyone, and thanks to all those who helped with emergencies.
Danny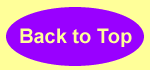 Anne was able to arrange for a perfect day for her trip to Yarramalong, 24°C, no wind, sunny... Eleven members made it to Wyong for the start, including Merrilyn, Shane, John Ed, two old guys called Roy from the muppets, Tony, Michelle, Marshall and another.
An easy ride out to Yarramalong ensued, with about 100 motorbikes and cars passing us as we teetered on the edge of the bitumen. When we got to the café we found our regular tables taken by three BMW loads of party-goers, then about 30 bikies arrived just after us, so the management did well to get us all fed and coffeed.
The trip back was equally well-behaved, with Annie fully in control. Forty kms, a pleasant day out, plus i had another 25kms as I rode from home. Thanks for coming.
Next week we ride from the same venue at Wyong to Gorokan Fish Co-op and around Budgewoi and Tuggerah Lakes for a 55km flat ride, except for Donald Avenue, Kanwal, and Wilfred Barrett Drive.
Danny
This popular ride attracted 22 riders today, in warm sunny weather, with a slight breeze. Paul, our revered presidente, led the ride, and Boston Bill looked after the stragglers.
Paul kept up a purposeful pace, so we soon reached Woy Woy and continued on to Blackwall or somewhere. Over Rip Bridge and on to Empire Bay (E/B). This is where I got lost. I decided to follow the big boys over the hill on the road, while the others used a bike track and came out somewhere that I never found. So I was lost in E/B wondering what to do, when Paul rang me and said to come back up to the main road, which I did, and Boston Bill was waiting for me there. I've been on this ride many times, but I still can't figure out how everything connects. Steve had a flat on the way to Davistown, but it was soon fixed, thanks guys!
We finished up at the Davistown café where we had delicious m/t, even if my bread was 20 minutes after my coffee, grrr. Conditions in the courtyard were delightful, perfect and nice. Ian joined us as usual.
We then pushed on towards the CC highway, along Avoca Drive, which, after climbing up out of Davistown, takes us on a roller coaster of 4 or 5 hills, progressively easier, till we got to the CC hwy.
Thanks for the ride Paul, and to everyone for coming along, and waiting for me after you got lost. Thanks especially to Boston Bill for rescuing me and doing such a good job finding the way, for someone who lives overseas.
Danny
Hi all
Was a pleasant morning for a ride, being Easter and all. Nine willing cyclists gathered at Gosford, only one female, Josie, and welcome to Stewart John's brother in-law.
After the briefing we headed off to West Gosford and around the shops heading over the new bridge and up to Kariong for a regroup. Then onto the old Pacific Highway, down to Mooney then up to Calga where we stopped for coffee at the Mt White road house. Very little traffic and what there was gave us plenty of room.
After coffee we continued on down to the Hawkesbury River bridge for our last regroup then on to Brooklyn for coffee and food. We found our usual food shop was closed and the others were too busy, so we decided to grab a takeaway and catch the 12.55 train back to Gosford and into the rain so just as well we headed back when we did. Thanks to Simon for sweeping.
We all got home nice and early, was a pleasant ride and nice weather.
Cheers all and happy Easter
Paul M
Hi all
As 12 of us gathered at Strathfield Square for the start of the ride to Kurnell, weather looking good for a cycle, we enjoyed a good cup of caffeine then a briefing by Sue & Steve, we then headed off trying to keep in mind about the new increased fines, so we kept as much as possible to the road rules walking over pedestrian crossings, stopping at stop signs. All though it's a bit hard sometimes and sometimes senseless, you're riding on a shared path and it suddenly turns into a footpath ???
It's a great ride along Cooks River cycleway but very popular although everyone is considerate of one another. The pace was good as we all rode to our coffee stop at c-side restaurant in Kyeemagh. By then the wind had started to pick up and we started to push into it as we rode along the foreshores of Botany Bay to the Captain Cook Bridge. Had a brief stop to let the faster ones head up and over the bridge to the other side where we regrouped again. Then Sue led us on through the industrial estate back onto the dedicated cycleway then joined Captain Cook Drive where Sue gave the faster ones a spurt down to Kurnell where the rain started.
Jackets on and a quick loo stop then onto our lunch stop, but due to the change of weather we decided to ditch lunch and have a snack then we headed off in the rain back to Cronulla Station. By then we were all drenched and lucky the train was waiting ready to go. At Central we just missed the fast train home so had to wait 20min for the next but it gave us time to get some hot beverage in to us and warm up.
I take it we all arrived home safe and I for one stood under that hot shower for longer than usual to reheat the body.
Thanks to Sue and Steve for leading the ride which was still a great ride regardless of the weather at the end.
Take care all and ride safe and keep in mind about the increased fines.
Paul M.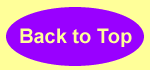 I missed out on last Sunday's Loop-The-Lake as I couldn't get up early enough, so I went riding with the CCTCC up Hidden Valley. Today that club had a 9.00am start at Strathfield so that was too early as well. Instead I set my own timetable and left home at half past ten, much more civilised.
I drove to Doyalson and parked in Wyee Road, and unloaded my beautiful bike for a spin around Lake Mac. Conditions were good, with temperatures about 22°C all day, mostly cloudy, with a good breeze from the south (see Seabreeze© graph below). No rain, but that was just luck.
So just after 11.00am I set off for Belmont with the wind behind me, flying along all the way to Speers Point before the headwind hit. Things changed when I got to the hill going south from Toronto as my legs turned to jelly. I walked up the steep bits of the hills, but most of them I just stopped and had a minute's rest, and a drink of staminade, which got me going again.
By Morisset I was feeling a bit hungry, as I hadn't eaten since 8.00am and it was by then about two o'clock. So I popped into Macdonald's for one of their beaut coffees and a muffin, but the place was full of people and their screaming kids, nobody serving at the coffee shop, 80 people waiting to be served and all the tables full, so I packed up and left. I thought, if I stayed here, by the time I got served and finished my drink, I could have been at Wyee. I found a beaut little bakehouse and café at Wyee near the railway bridge, and gave them my custom, apple pie, yummy! Soon I was back at my car, after about four and a half hours all up. When I got home the Formula 1 was starting so I missed out on a nap. About 90km I reckon, at my own pace, and no strava or even a speedo. Bliss!
Danny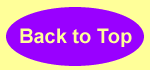 With the Loop-The-Lake on today, we had fewer riders, but nicer ones. With conditions the same as they have been for weeks, high 20s°, NE breeze <10 knots, cloudy, humid, fourteen riders set off from Gosford, straight onto the Pacific Highway through the CBD and up to the bike path somewhere near Narara. I had caught a train down from Warnervale, using my new Opalcard, so exciting, but rode all the way home from there, to Lake Haven.
Once we got to Ourimbah and headed up the Ourimbah Creek Road, the conditions turned to very nice as we ambled up to the dirt section and beyond. At our favorite turnaround point we rested on the green grass in the shade for a long time, not wanting to move, it was so pleasant. On the way up we saw alpacas, including adorable baby ones, with a carload of people stopped to admire them, some funny goats with long floppy ears and beautiful fur... It's really heaven up this valley.
Back down we rode to Footts Road which we took to the Palmdale crematoria, just visiting, and back along the highway to our favorite nursey at Ourimbah, where they look after us and where Ian had set up tables for us.
Josie and Simon went home after lunch, and Roy P and another had already left for another appointment. As we left the nursery, I said goodbye and headed back up the hwy to Kangy Angy, Tuggerah, Wyong and home. The others set off for Gosford to a satisfying and eventless conclusion to a lovely ride. Thanks to Roy C for leading, Narelle for tailing, and everyone else for coming.
Danny
Twenty-one members, plus newbies Steven and Stewart, found their way to Lions Park, Wyong, for today's placid ride to The Entrance (T/E) for the first ride of the month. Compare this to last week's ride! Then we picked up Lyn at Chittaway, and possibly Roy P to make 25 riders. Conditions were warm, sunny and a slight NE breeze of 6 knots to keep us cool. See Seabreeze® graph below.
Narelle took the lead today, and Melissa was fully employed looking after the rear end, as the were many slower riders and we got well and truly spread out, with big gaps between bunches. However we are designed for that, and nobody got lost or even had a puncture.
We started off avoiding Tuggerah Strait due to fear of broken glass, and gave Gavenlock Road a try. Longer and no bike lane so I'm not sure it's worth the detour. Coming back Marshall and I tried Tuggerah bike path and it was fine, apart from a small sparkly section.
Ian met us at the DCE Café, which did stirling work serving us all. Pam and Richard had ridden from home to Wyong, so they left us here. Lake Road/Church Road are hard to reach owing to earthworks at the Tuggerah Rail end, so we skipped that too, but we did a lap of Reliance Drive, because on a Sunday we can do it safely.
Thanks everyone for coming, well done!
Danny
You have to be a dedicated cyclist to go to this much trouble, and there were 16 of us who were! Catch a train from home to Morisset to start the ride. Then follow our esteemed leader Annie Sv all over the countryside round the south end of Tuggerah Lake. Our Presidente Pablo did duty at the rough end, in conditions that were perfect for riding - sunny, breezy, warm (26°C?)...
I had thought we were going first down to the lake at the hospital, but thankfully that never happened, just straight to Wyee Road and on to Rutleys Road for that greatly improved road's full length, popping out on the Pacific Highway. Paul gave us a big wrap up by declaring our behaviour on the road exemplary, so when we found out what that meant, we were quite chuffed. This isn't a fluke, we are well-trained by the leaders of this club in how to ride safely on the roads of NSW. So well done to them!
On to Doyalson and down past Camp Breakaway to the lake, then on the amazing bike path to Budgewoi and the Lakes Beach Café for m/t. I hope we're not becoming too blasé about our fantastic scenery on the Central Coast, we really should appreciate it. Coming from interstate, I do, and I'm very happy to let anyone who asks know how beautiful is the world in which we live.
This ride was much nicer than I had anticipated, especially seeing we didn't have to ride down to the kangaroos first, but even all the hills seemed quite manageable. Two riders who really showed how good they are would be Andrew and Graeme, who made up over a kilometre on me coming down Wilfred Barrett Drive, and Merrilyn who, with her little legs, no cleats, built like a fairy, is always up the front with her superb stamina, good on you Mezz!
Some people started to hive off around Tuggerah Lake, as we reached their home territory, but eventually seven of us got to Wyong, which I was not sorry to see. Thanks for coming you guys, and thanks to Annie and Paul for keeping us safe. About 58km.
Danny
Early start today for a change, which meant getting out of bed at 0600, even earlier for many others. Some people didn't get the memo, like Dave and Sheila, but they caught us up at Yarramalong, just as we were leaving again, so they rode straight back with the rest of us. This made 31 riders going back, possibly a record attendance. Weather was warm, 28°C maybe warmer up the valley, and a slight SE breeze which cooled us down. Humidity was the killer as usual, but keep moving and you were all good, as they say.
Glenn and Sue brought their lovely daughter, Lisa, who struggled with the unexpected vigour of the ride. Melissa kept us rolling at a good pace, with the result that the péloton stretched back over several kilometres near the end. I noticed this from my observation point near Yarramalong where I watched Boston Bill repair his punctured rear tyre (or tire as he would say).
At the General Store we relaxed and recovered at our leisure as Sheila and Dave struggled up the hill. Service was excellent at the coffee shop as we had rung and warned them to expect us, so they put extra staff on. Really, not joking, but we were 31, not 20 as Mel had promised. Sadly D & S didn't get the chance to order. We were passed by lots of well-behaved motorbikes, and cars, making us aware that there is no room for bicycles on this road, but the drivers were quite considerate and patient. Speaking of motorbikes, have you seen my old photos? Click here!
The distance from Wyong return is only 40km, but a few of us rode from home, so the Daleys, for instance, rode 74km for the day, and I rode 60km, while Marshall came all the way from Jesmond, but drove his car (in his pyjamas) to Wyongah. I could name all 31 riders, as that's my job, but by next week I couldn't. I was home again by 11.45am!
Thanks everyone for coming, with special appreciation to Melissa for leading, and Narelle for sweeping up the tail. Where was Paul?
Danny

Hi Guys
So Danny was wondering where Paul was, well Paul had to get up at 4.45am to get the 6.10 train to Strathfield to accompany John L'Estrange for his ride leaders course as I went down to be his buddy. It finished about 1.30pm so I rode around there a bit to fill in some time.
Congratulations to John L'Estrange for achieving his ride leaders certificate today, well done John.
What a big group, never had so many, Melissa is a good leader and Narelle an excellent sweep, I'm sure they looked after you all, but maybe the next time we get a big group like that we may have to split it in two. Sorry about Dave and Sheila missing the start. Good to hear you all enjoyed the ride.
Next week's ride is Four Lakes and a Train starts at Morisset Station 9.15am lead by Anne. Train times next week is Gosford 8.40am. Tuggerah 8.54am. Wyong 9.07am. Arrives Morisset 9.14am.
Thanks Danny for the reports on the web site. You always do a good job on it. Check the web site out for Danny's report and the ride calendar can be printed out.
Take care and ride safe
Paul M.

I was asked about the new law of the carrying a photo ID. Do we have to have a current licence, or old licence, a photocopy, a photocopy that's been stamped and signed by the police ????? Well I spoke to BNSW this morning about it and they have put the same questions to government when they discussed these stupid laws that BNSW were dead set against. Apparently they couldn't get a definite answer from the Roads and Maritime Services (they simply don't know what's acceptable).
All I can advise is: play it safe and carry a current licence or get a photo ID from NSW Services cost $51. I think. Other than that if you want to take a chance and get a photocopy get the police to stamp and sign it as proof that that's you. It's your call.
Hope you all check the rules and regulations for bike riders that I sent to you all as the police will be looking at us all.
Bit of a special day this morning - 7.00am start at Picnic Point, then around the Tuggerah Lake anti-clockwise (up WBD first). Annie Sv led the ride, and Narelle did the tail, with 23 riders all up, including a few picked up on the way.
Ian waved goodbye, then waited patiently for our return. No dramas were encountered as we picked our way carefully across the top of the lake, through Toukley to the fish co-op in Gorokan where we had a small break. Conditions were excellent, with no breeze and sunny skies. By the time we arrived back at T/E at 10.00am it was starting to warm up. But for riding around the lake with cool breezes everywhere, divine! There is a lot of roadworks at Tuggerah, so we just went straight along Wyong Road to Chittaway, to save time.
We finally arrived back at T/E, hungry and tired, and headed towards the CBD for some brekkie at DCE. DCE was packed with customers, but we found one table, then almost straight away other diners decided it was time to leave, so we finished up with enough chairs at tables, only struggled to get out of the hot sun. The staff did a good job looking after us, with no stuffs-up. Richard went straight home to join Pam at some event which he expected to miss. Others there who caught my eye were Sheila and David from Sud Afrique, Doug back after a break, Boston Bill, Glenn and Sue, Steve and Sue, Michelle, JD and Annie who joined us at Noraville, Marshall who joined us at Wyongah, all of whom had to ride home after breakfast, and many more.
There was a beaut hot rod show on at the carpark, so I had a quick scan before heading home, lovely cars! Our Presidente Paul held a tyre mending practice session back in the carpark for many who were keen to get themselves out of trouble, well done all you guys. Thanks to Annie and Narelle, and everyone who made the effort to get up early and join us. A very pleasant ride with cycling mates!
Danny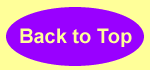 Hi all
Sunday's ride was a pearler with 26 participants, a good show up. Narelle did an excellent job leading and Anne did a great job at the back. I was glad to see one of my Thursday riders joining in as it was a bit harder than she is used to and she did well. Danny's report is below, not sure if you are all aware that a ride report is published each week on our web site.
Fred was on his old bike as his frame broke on the new bike and he is expecting to get a new frame so should be back speeding along again soon. I was particularly glad to see Lance riding with us helping us along (any one read his book yet on flats? What a legend!), don't worry just a private joke.
Spoke to Lyn McKenzie and her wrists are getting better so we should start seeing her slowly back in her bike again soon. Also checked up on Heiko, his shoulder is still sore as well as his ankle but lucky nothing broken so as soon as he feels right he'll be back on his bike again.
Haven't heard anything from BNSW so frustrating, but as soon as I do I will let the proposed leaders know.
Next week's ride is an early riser, starts at 7am at Picnic Point, those who don't know where it is, it's the parking area near the skate board park near the toilets just before the last bend into the Entrance (Tuggerah Parade, near Manning Road). Check with Google maps if you're not sure where it is.
Looks like we are all booked into our accommodation at Myrtleford ready for our week away, will be very enjoyable riding and we should be getting some nice Autumn colours by then.
I've heard of some ladies and men riding and walking home with a flat tyre. Not a good idea as you can damage your rim and tyre and can get quite expensive, whereas it only takes five minutes to repair or change the tube. So any ladies or gents who would like to learn to change a tyre and fix a puncture, I will do a class after we have coffee, after the ride on Sunday. Bring a spare tube and a puncture kit and some tools to accommodate a tyre change.
Cheers all and ride safe
Paul M.

Danny's Report
On a perfect morning for bicycle riding, twenty-four club members assembled at Wyong River bridge for a pleasant cruise to Norah Head.
Narelle was our esteemed leader, and Annie Sv looked after the other Narelle at the back end. Thanks to those duty personnel. Weather conditions were warm, 5 knot SE breeze, cloudy in parts, and humid. From Wolseley Avenue we took Hillcrest Avenue up to Jensen Road, same as last week, when Naz wasn't there. The corner post system worked very well, so despite the stretched-out nature of the group no-one got lost. That system in case you don't know involves the second rider in the péloton stopping on corners we turn at and waiting till everyone is on the right track.
We persuaded Narelle to go to the Bombora Café rather than the more popular Arc, as the service is much quicker, and seating is assured. And it's quieter. Ian turned up to join us in his new car, a Subaru Outback, after handing in his old Falcon. Which would you rather drive to Adelaide and back?
Barry and I hived off to go straight home at Gorokan, so we hope the club made its way back to Wyong OK. No punctures or accidents today, so the perfect beginners ride, though probably we could have had lessons in mending punctures as part of the training. Thanks everyone for coming and contributing to such an enjoyable ride.
Danny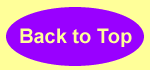 Our regular ride up to Chain Valley Bay started in perfect weather, 5 knot NW breeze (see Seabreeze graph© below), about 26°C and a bit cloudy. Sixteen riders started at Wyong, and Linda joined us at Gorokan, making 17 all up, not bad for a tuff ride of 55km (not 65 as promised).
So, me, Richard and Pam, Simon and Josie, Lana, Paul M, Heiko, Shane, Graeme and Meredith, Linda, Diane, Roy C, Boston Bill, Marshall and Michelle, from memory, made our crew for today. Towards Gorokan along Wolseley Avenue, up Hillcrest to Jensen Road, on to Tuggerawong Road where a big plank on the road sent Heiko diving into the nature strip. As leader I should have seen the board and yelled a warning, but with the sunnies on and the light in my eyes, I thought it was a shadow, but when I heard the commotion I turned around to see the spectacular crash. Luckily there is no kerb or drain at this point, just dirt and grass, so Heiko was OK. Along further to Marks Road to the fish co-op where we found Linda sitting under a shady tree.
After a wee break we continued along Main Street, Toukley and on to Budgewoi where we headed for Elizabeth Bay up that old Rutile Road, as they used to call it. With the NE breeze at this stage only 5 knots it was very pleasant in our faces, and not very hot, though the temperature must have been pushing 30° by then.
At the highway we turned right up to CVB Road, left to Mulloway and down into the beautiful downtown CVBN. After a brief rest at Josh Porter Reserve (hope you're remembering all these names) we rode the famous new bike path along Scaysbrook Avenue to Tall Timbers Road and still on the path to the Shopping Centre at Lake Munmorah, where we had m/t, at 10.30am.
From there, straight down the Pacific Highway to Bunnings Lake Haven, except it wasn't that easy. At the turn off from the Motorway Link, Heiko got a flat. We got the message, and waited in the shade next to the 7/11 in San Remo. After 30 minutes we sent Shane up to find out where they were, Simon, Heiko and Paul, but they had gone, and we didn't know where to find them! Somehow they thought we had taken a detour around Emu Drive down to the river, so they missed us and we didn't hear from them till they were back at Wyong. Sheesh! Richard and Pam headed straight for home at Doyalson, and Linda also made for home at San Remo, not waiting for the missing riders.
By this time the NW breeze had strengthened considerably, sometimes a headwind and sometimes a tail. So we were soon back at Base, caught up with the runaways and resolved the issues.
By the time I got home it was 33°C, about 2.00pm I think. Thanks for coming for a bike ride, you guys, very satisfying!
Danny
Hi All
Great ride on Sunday! 14 of us met up at Strathfield and after a nice cuppa coffee and a briefing Sue led us off winding around some back streets and cycleways towards Olympic park then followed the cycleway around to Meadowbank via the old rail bridge converted into a cycleway over the Parramatta river. Continuing on at a nice pace around Meadowbank then followed the cycleway that follows the river towards Parramatta with a few back roads and past the Parramatta Eels Stadium then down over the old weir across the river finally ending up at Parramatta Park where there is a 3k cycleway and walk way around the park that's very busy for the locals to do there exercising.
After a short break we then headed off on another cycleway back along the river into Parramatta past the ferry wharf with a quick photo shoot and meeting up with Boston Bill to join the group, then on our way again back towards Olympic Park on the other side of the river, winding our way through the park we came to our lunch stop at Newington square (the old athletes village from the 2000 Olympic games).
After lunch we headed off on a tour around Olympic Park winding around up the two lookout hills and the archery shooting range that was in use, before heading off back to Strathfield station for our train ride home.
Great ride and thanks to our leader Sue, and Steve for sweeping the back end. It ended up a nice day weatherwise and cyclewise very enjoyable day out. And thanks to those that showed up, just a nice size group. Photos are here.
Paul M.

Catch you all next ride
Hi All
Sunday's ride didn't start real good with rain early morning but lucky enough it had stopped as the time was approaching to get to the start of the ride. Weather was cloudy and hoping it wasn't going to rain as 14 of us were around at the start of the ride to Pearl Beach.
With Roy leading and me as sweep we headed of towards Woy Woy then Umina then towards the climb over the mountain. We all did the climb over to Pearl Beach where we grouped for coffee, Ian waiting patiently for his love to arrive.
After our break and coffee we headed back over the other side. I believe they all attempted the hill back so good going guys. When we regrouped on the other side, Roy took us back towards Woy Woy to regroup then back towards Gosford where some gradually peeled off to head off back home. No punctures or falls and thanks Roy for leading.
Next week we have a new ride to Parramatta via Meadowbank, follow the river to Parramatta then back over Silverwater and a tour of Olympic Park back to Strathfield lead by Sue and Steve starting at Strathfield Station exit on the Southern side grouping at the coffee shop in the plain. Train times Train 7.50am Gosford, 7.37 Tuggerah, 7.34 Wyong to Strathfield, arrives 8.57am.
There is a ride leaders course coming up on the 21st February and I need at least 3-4 names who are willing to help the club out and do the course the club pays the fees so come on and help out.
About the week away ride to the Murray to the Mountains I need your names so I can keep tabs on who is coming.
Thanks to John L'Estrange for leading the Kayakers on Friday and Saturday, Good going guys!
If anyone is interested in riding on Australia day the 26th let me know and we may be able to organise something.
Thanks all take care and ride safe
Paul M.
The first good riding day of the year, with temperatures reaching 28°C with no breeze till 11.00am then a slight NE headwind for those of us heading back up Wilfred Barrett Drive (WBD), Magenta. Twenty-three of us concurred (about the conditions), an excellent attendance for this club, at Wyong bridge.
Paul, Richard and Pam all arrived at 0900 then we set off up the Tuggerah Cycleway, after we fixed Michael's flat rear tyre. I think that's where it was anyway. We had another flat later, at Chittaway, which Paul mostly fixed while astride his own bike.
For variety, Paul took us back round the horsey mini-farms behind Mingara, along Beckingham and Palm Valley Roads and Leetes Lane left into Hansen Road, then back to Wyong Road, with plenty of hills for exercise. Along the footpath to Tumbi Road, then Eastern Road to the point where we would have come out if we had turned right at Hansen Road, thus avoiding a long steep hill, thanks Paul.
Nearly to the end of Eastern Road to Bay Village where we snuck under the highway and into the magical realm of Batto Bay. Time for a rest? No, keep on going back to The Entrance, where the joint was jumping with all the holiday-makers, set free at last from the nasty weather. Strangely, the DCE Café was practically deserted (desserted?), so we filled all the seats for them. Usually we have to wait ages, but today my iced coffee was delivered to my table 3 minutes after the order was placed. Well done DCE!
The rest of the ride was to return to Wyong along the bike path, but seeing that the lake was about 3 feet deeper than usual, much of the bike path was under water, so we returned using the available roads. Except for the Toukley contingent who went straight up WBD, for a quick trip home, after about 55km of riding for those of us off the main path. A top ride, thanks Paul for leading, and Annie Sv for sweeping up, and everyone else for coming out in such conditions for a morning out with friends.
Danny
Hi all
First ride of the new year, with Anne leading and Richard tailing, 17 turned up for a fresh ride in the rain as, after we began, it started to rain and did most of the way to coffee.
With Roy leaving at the RSL we stopped to put our jackets on, or those who had them. Next to leave at Woy Woy were Melisa & Narelle, I presume due to the rain and no jackets. As we worked our way around to Ocean beach not many people out, only us, with a few more wanting to ride in the rain.
As we arrived at Ocean beach surf club for coffee, Ian had the tables reserved thanks Ian. Shane had the first puncture as we arrived and, as we were about to leave, Andrew had one, but he told us to head off and he would ride back alone. With John leaving us to head off home, it left us with 12 to return home. Off we set around some back streets, all was going well until, riding up an incline, Merrilyn slipped and fell onto her knee (ouch), bit of blood as she walked out the pain and then back on the bike to continue. Around to Woy Woy then as we rode along near Koolewong we came across Andrew with another puncture. I stopped to help him as the others kept riding back to Gosford. After we fixed the puncture, we sped back to Gosford, as the others had not long finished. Thanks all who turned up on such a miserable day, and Anne and Richard for leading and sweeping.
Wish you all a happy New year and ride safe.
Paul M.