Remaining 5 riders in Footts Road, Palmdale - Front Elevation
A very hot day was forecast, so I decided during the night that I wouldn't go on this ride, but at 7.20am I changed my mind and bounded out of bed, had breakfast, loaded the bike and drove to Gosford, getting there at 8.55am. I warned the leader that I was coming and to wait for me, which they did. I usually allow 2 hours for this start.
Looking for Jenny, but apparently she was on other duties, so we just had Paulie. Also Roy, two guys called John, Colin (sweep), Anthony, and Greg. Eight of us.
Off we went, having already decided not to do the planned ride along Enterprise Drive and back over Kangy Angy (I predicted that change owing to the excessive heat forecast for the day 35°C). Just ride to the Palmdale Crematorium and back to the Heatherbrae Pie Shoppe. As it turnd out we took OCR (Ourimbah Creek Road) and Footts Road to make up some distance, but as it was we still only did 38km. As we got to the Gosford Rail, where no trains were, just buses, Paul decided to go through the underground carpark, which is usually safer, and easier, and come out at the station. However, since any of us had been there, management has put in toll gates at the entrance and exit, so you have to pay now. They open automatically then close again, this time on Greg's head, causing him to fall to his knees and scrape the skin off them. He struggled on for a while, but left us further up the road and go home for medical attention.
We took a nice photo at Palmdale, then continued on to the pie shop, where we had a nice feed and good coffee. On the way back we went through the cemetery, where the sad sight of two teen-aged girls buried there in 1954, probably because of polio. We started to lose members as they went straight home, and only 5 of us made it back to Gosford.
It only got to 30°C and was quite bearable. So glad I had a Damascene moment and made the effort to come. Thanks to everyone for coming, a very pleasant ride!
Danny

Front Elevation - Detail - 19 March 2023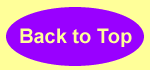 Nice easy ride today to Umina, but did get very hot so we cut the coffee break short and we were back by 12. Glenn came to the rescue of a lady with a shredded car tyre. He stopped and changed it for her, thanks Glenn such a thoughtful man.
Jenny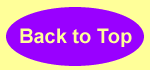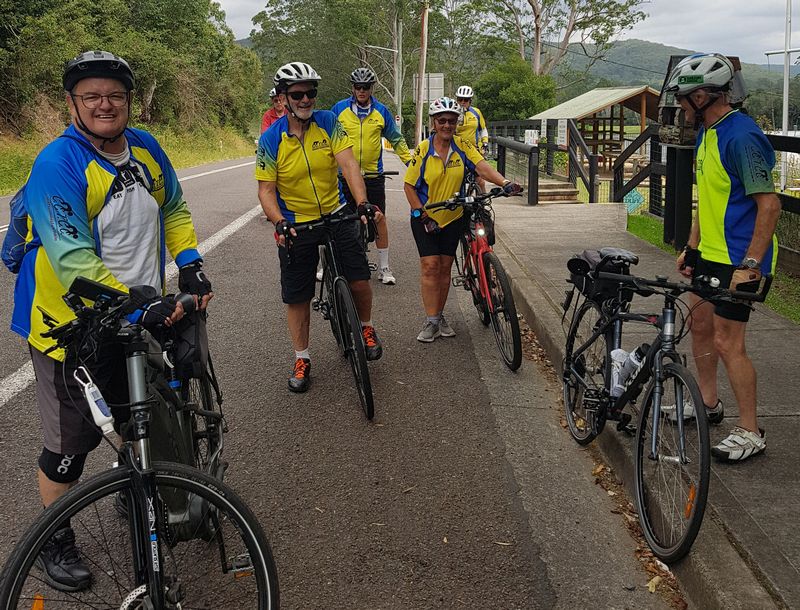 All riders coming back from Y'malong, except Danny, behind the camera - 12 March 2023
Only eight riders presented at Wyong for our ride to Yarramalong, a bit disappointing, but we enjoyed ourselves never-the-less. Roy was our guide, and had recced the ride during the week, and was able to confirm that, apart from a few big holes, the road was in good condition, with old potholes filled with new bitumen recently. The weather was warm and sticky, cloudy and fine.
Anthony did the tailgunner's job in fine style, warning us of vehicles approaching from behind. Usually I insist on stopping to take photos of nice animals, but there were very few, so there are no such photos.
The road was very busy as is usually the case on Sundays, with utes and motorbikes, and cars, but all very well-behaved, thank you drivers! At Yarramalong during the week, Roy came to the conclusion that the servie station was closed, not open for business. We could have thought the same today, but then we saw a sliver of light, with a solitary shop-keeper inside, with coffee for sale but little else. So we got our hot drinks. which weren't too bad, and had a good chat about our travels, and our health. Funny thing for old people to be talking about, eh!
On our way back, which was helped by being mostly downhill, we saw the Turf Farm coffee shop, and realised that's where we should go next time.
The ride was easy on our Easy-bikes, and well-done by the pushbike riders, especially by Roy, who, at his age, is a credit to abstinence, dedication and a monastic life. Thanks everyone for coming, and to Roy and Anthony for looking after us.
Danny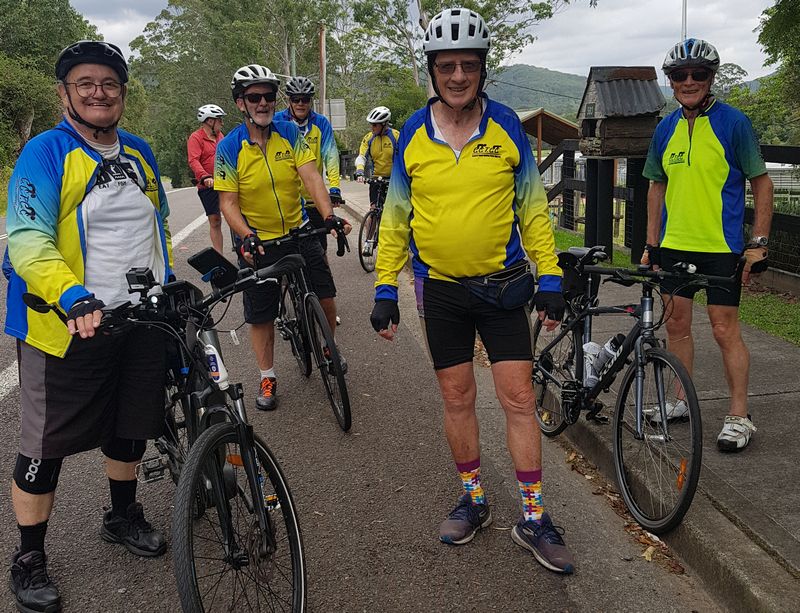 Danny, not photoshopped in, instead of Carol. - 12 March 2023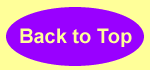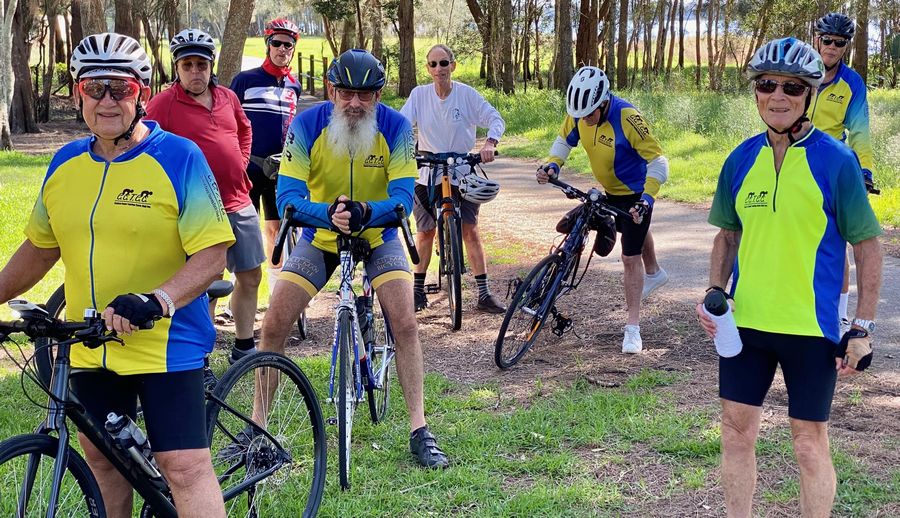 Everybody at Bluebell Park - 5 March 2023
We had 9 starters at Wyong for our "easy" first ride of the new month (and the first ride of the Autumn season). It was a pleasure to welcome a couple of rarely-seen faces today, Adrian and Tony. Paul was sporting his new TREK bike which has replaced the one sadly misappropriated (read pinched) while he was away on his nautical adventures. Paul apologised in advance and said, sorry the bike's rather heavy and I won't be going fast. Don't worry, we said, we'll cope. With Paul in the lead and Steve as sweep we set off along Gavenlock Road, through Bunnings carpark, and on to the back roads through to Wyong Road. Paul actually set quite a brisk pace, and the sweep could barely keep up.
We paused at Bluebell for a wee break (see photo by Nicolette), and Paul apologised again and said he hadn't got a speedo and didn't realise how fast he was going. On the lake path he had to slow down a little, but the back markers were still falling behind. It was no matter because it gave us all a better work out than we were expecting.
We arrived at The Entrance and headed for the coffee shop on the corner, the Euro Bean. It was seriously busy and the coffee took quite a while. We were impressed by the diligence (if not the efficiency) of the staff who were operating flat out. The coffee turned out to be on the weak side, so maybe the Beans were in short supply. We were entertained by the youngest rock band ever, average age about ten. They were surprisingly good.
Then it was back on the bikes for the trip home, this time with Col as the sweep. We used the classic route around the lake, then Aston Wilde Road, then Reliance Drive and on to the Tuggerah Straight. It was warming up by this stage, up to 31°C, so it was a good time to finish. Total 38km, and a good time was had by all. Our thanks to Paul for leading.
Steve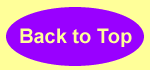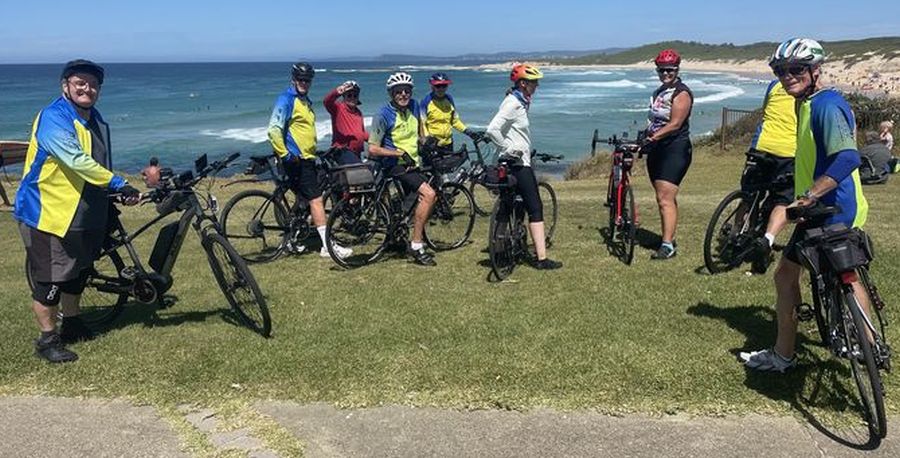 Intrepid crew at Soldiers Beach - 26 February 2023
Sunday's ride to Soldiers beach via Budgewoi. Paul leading and Colin & Greg sweeping. Weather was good, started to get a bit hot midday. We rode from Wyong to Toukley down The Corso to the Budgewoi Lake cycleway. Some sections need work and we were diverted to the road towards the end. Then on to Lakes Beach for lunch. Service was good and the coffee & food. Thereafter we rode down to Soldiers beach as seen on the photo.
Then we returned down Canton Beach to Toukley, then as we rode the dippers [Marks Rd] Greg got a flat so we waited, but some people needed to get home so they headed off while we waited for Greg. Then headed off down the new cycleway back to the start and at the finish poor Greg had another puncture - 3 that day! A bit of bad luck Greg! I take it they all enjoyed the ride as we rode 56km. Good going everyone and thanks for the company.
Paul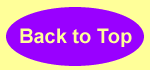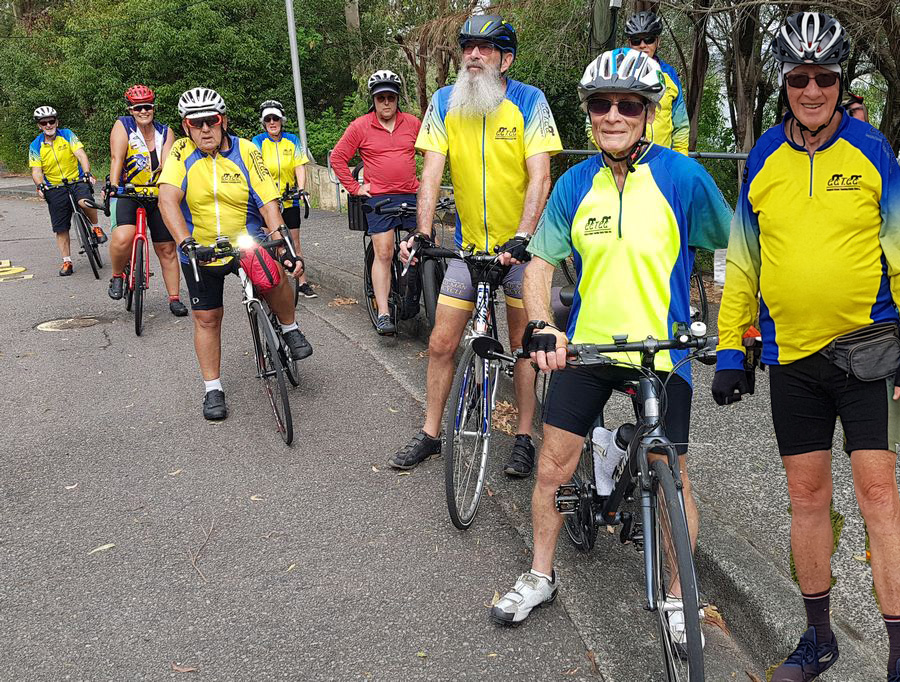 Roy and his crew at Davistown - 19 February 2023
Nineteen members gathered at the play equipment at Gosford sailing club this morning. Roy was the leader and that guy on the left of the picture was our sweep. Weather was warm and cloudy and it did try to rain a couple of times during the ride, but failed. A good mix of e-bikes and real bikes, and we all looked after each other.
After an uneventful trip down to Woy Woy we had a break, and spied Annie riding along Brick Wharf Road, but she didn't seem interested in joining us. We then set off for Rip Bridge, which would have made a wonderful photo, but I missed the opportunity. Just add that to all the other MOs.
Roy took us the traditional route which involved all the little detours, on grass and tracks, which a few of us hadn't seen before. The sweep and Rod got way behind at one stage, so I waited for them, a risky plan as I still don't know the way through all those back roads after all these years. I did try to lead them astray, but our sweep remembered the way and got us back on track.
Have I mentioned The Little Teapot Café, at Davistown, recently? New owners, and they have gone to great lengths to make everything nice for cyclists, eg new bike racks, even though they are a bit tight for big fat e-bike tyres. We got a table out in the garden with enough room for everyone except Rod, who had to sit on his own adjacently. I had a smoked salmon croissant which was magnifique!
This is quite a long ride, so I'm keeping it short. My back tyre started to go down, which I attributed to a puncture which I had last week. Very slow, so I put more CO2 in it which got me back to the car, but it was dead flat by the time I got home. Anthony won the race along Avoca Drive, but he's younger than everyone else.
A very enjoyable ride, no dramas or punchers, well done everyone. Thanks to our staff and well-behaved crew.
Danny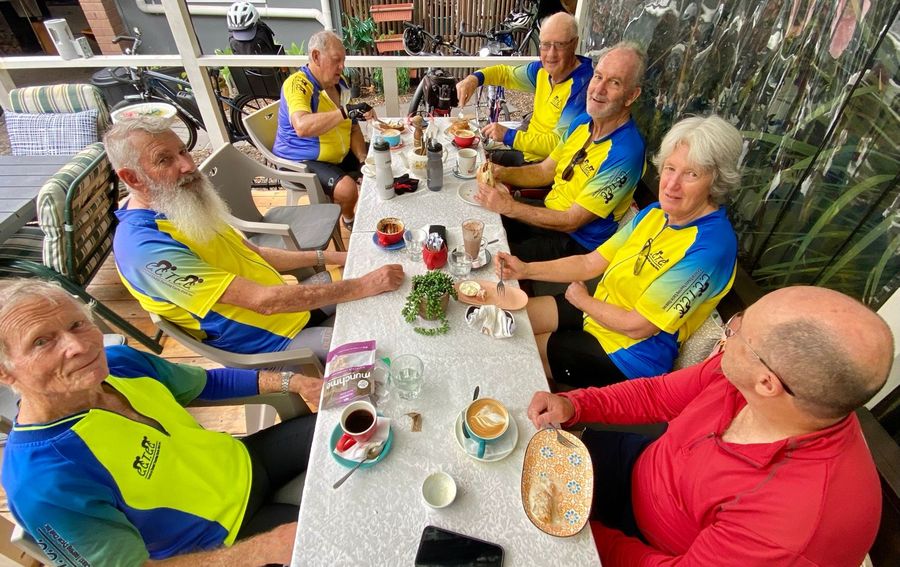 Everybody except Nikki and Rod (see more pix on FB) 19 February 2023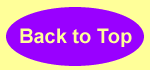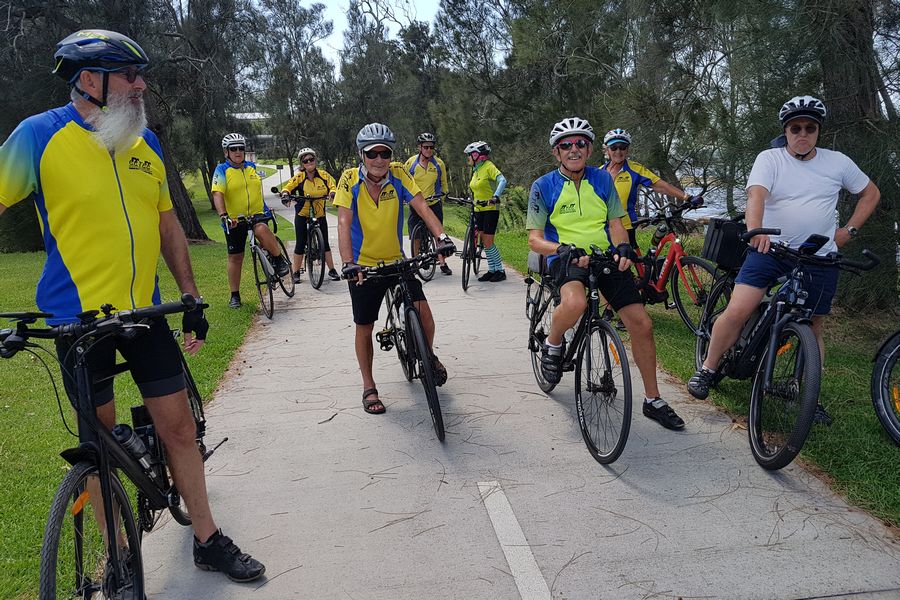 On the magnificent Lake Pathway, Tuggerawong - 12 February 2023
Already quite warm at 0900 at Wyong, with a top of 27°C forecast. Michelle leading, and Sue and Paul sweeping up, thanks chaps! Seventeen riders, including Carol who caught up eventually.
The usual route for Michelle, Pollock Avenue to Jensen Road, then along Tuggerawong Road to Toukley Bridge. Save the bike path for the way back. Over Toukley Bridge and right at The Beachcomber but then a novel route - out of the caravan park, RIGHT onto Evans Road and all the way to the end, and then the bush bike path to Wilfred Barrett Drive (WBD). Hardly ever done that way before, but a good variation adding a couple of kms to a shortish ride. North on WBD to Norah Head and coffee at the newly-managed café, now called the (can't remember) where we enjoyed a nice cuppa and an almond croissant or something similar. Straight back to the Roller Coaster (didn't look for Molly the cat) and down to the long-awaited scenic new path by the lake, where we took some more photos.
It was then time for me to go home, like Linda and Carol before me. I clocked up 55km with the extra ride to Wyong and detour to the path on the way home (see photo above). The basic ride was about 44km. Thanks everyone for coming.
Danny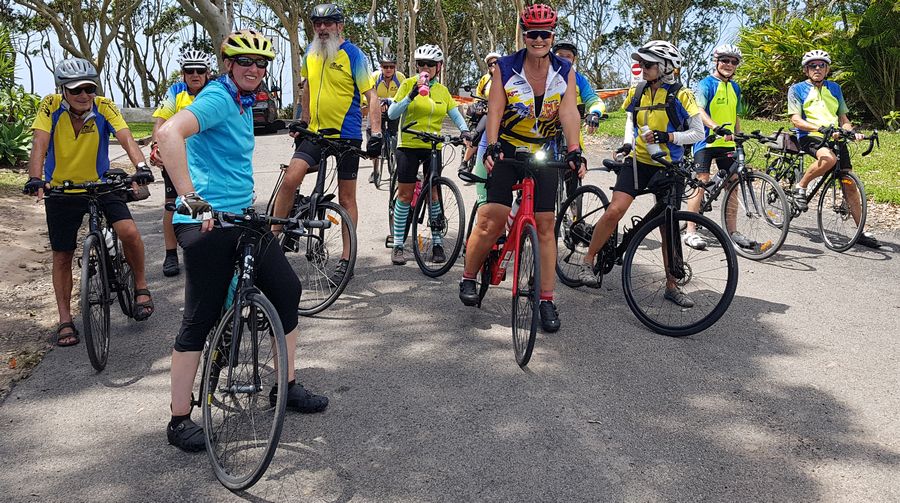 Time to say goodbye to Danny and Carol - 12 February 2023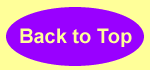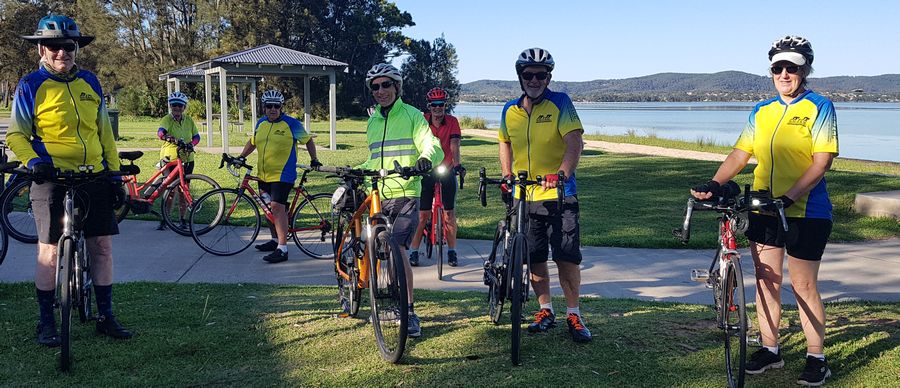 Greg with some of his loyal retinue, outside the Pam Stringer Memorial Toilet Block -
An early start this morning, not without incident, with Nikki being 2 minutes late, and Paul starting at the wrong end. Seven of us at Wyong Centennial Park, picking up Nikki, Paulie and Andrew on the way.
Lovely cool morning (17°C) gradually getting warmer as the sun rose. Not much traffic on the paths or roads, but the sun shining in our eyes made it hard to see the way. No dramas or incidents, just the way we like it.
After a superb brekkie at Euro Bean café we split up somewhat, with Nikki going straight home nearby, me going up WBD on a shortcut, and possibly some others, like Carol or Adrian, if they rode to the start, or train. So I can only go on the Strava reports to see what happened after I left, but I think that after a quick detour around Toowoon Bay, Greg took them back to the lakeside path for the trip to Wyong, maybe after a spin along Church and Lake Roads and the sports field. Let me know if I'm wrong. On second thoughts, don't.
Thanks everyone for coming - a special ride! Thanks also to Greg and Carol for sweeping up.
Danny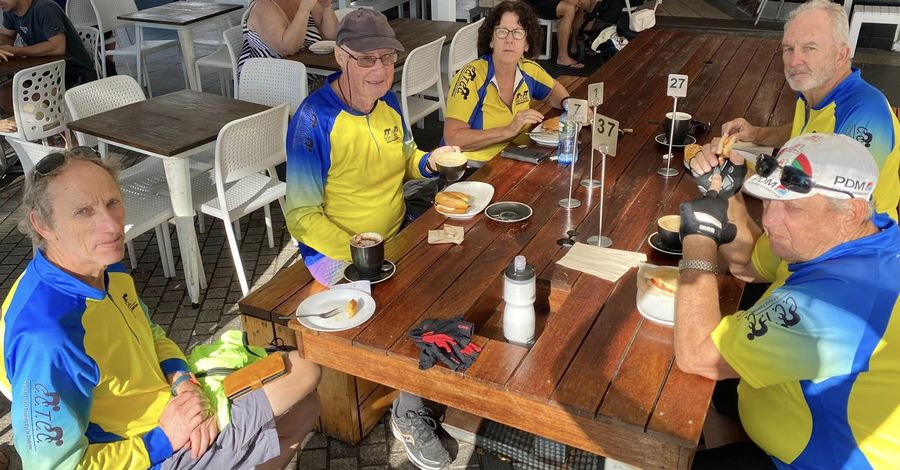 Nikki's photo at the Euro Bean café - 5 February 2023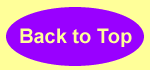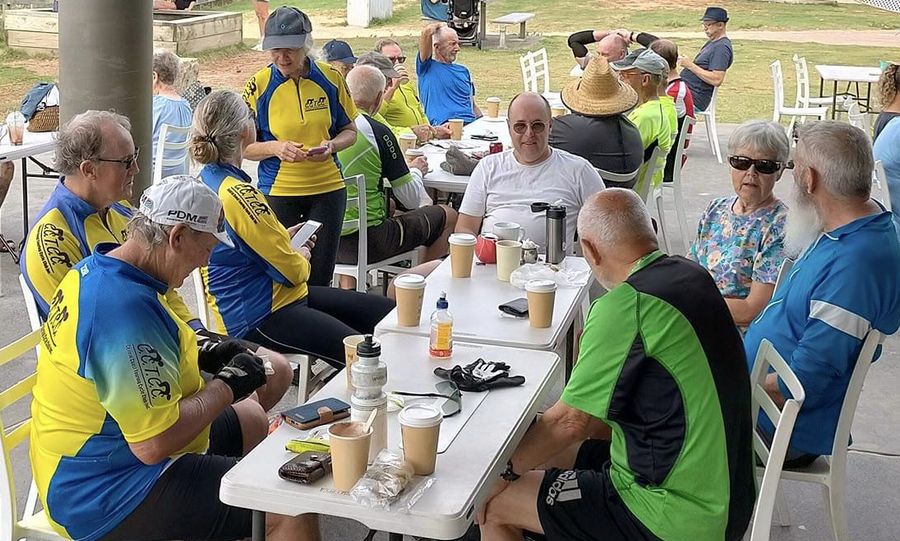 Morning coffee at Umina SLSC - 2 February 2023
A small group enjoyed Thursday's social ride. Ably led by Colin swept by Greg. Anthony (in the white shirt), a new rider joined us - we used to fly paragliders together. It was great that Heiko, Annie and Jane joined us at Umina. Heiko still struggling with moving house.
Greg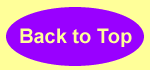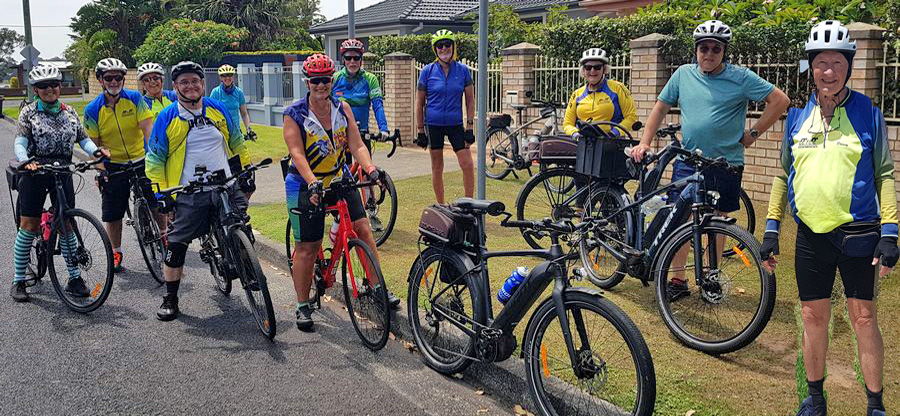 All today's riders outside Barry's house - 29 January 2023
Beautiful summer's day with clouds, no wind, no rain, lots of humidity and heat (100% and 30°C respectively). Eleven riders fronted, with Jenny leading, and John H sweeping up on the way out, and Michelle on the way back. Danny and Barry rode from home, so disappeared on the way back to Wyong.
Jenny varied the route by heading towards Toukley via Jensen Road for its whole length, then along our old favourite, Cadonia Road. We took the detour around Peel Street to reduce our exposure to Main Road, before resuming our trip to Budgewoi. I know, it's a bit past Lakes Beach, but well-worth the extra distance for safety and variety's sake.
The café was quite crowded, but we all managed to find a seat. Coffee was up to its fine standard. We found Angela and Chris, from Toukley club, who had been on a little sprint in the hot weather. Steve had a puncture, a nasty little glassy knoll! There was a lovely sea breeze to keep us from overheating, although the guys on the puncture duty were soaked in sweat. That's our first puncture in either club for a few days.
We hadn't taken any photos yet, so we squeezed a couple in, at Barry's place and on the Tuggerawong pathway. Baz was already home, so went indoors, and I banged off a couple of shots on the path, as did Nikki, then I rode home for a total of 60km. The basic ride was 45km, perfect for a hot day.
Thanks Jenny for a great ride, and thanks to everyone for coming. My idea of a pleasant Sunday activity!
Next week is a Breakfast Ride, from Centennial Park in Wyong.
Danny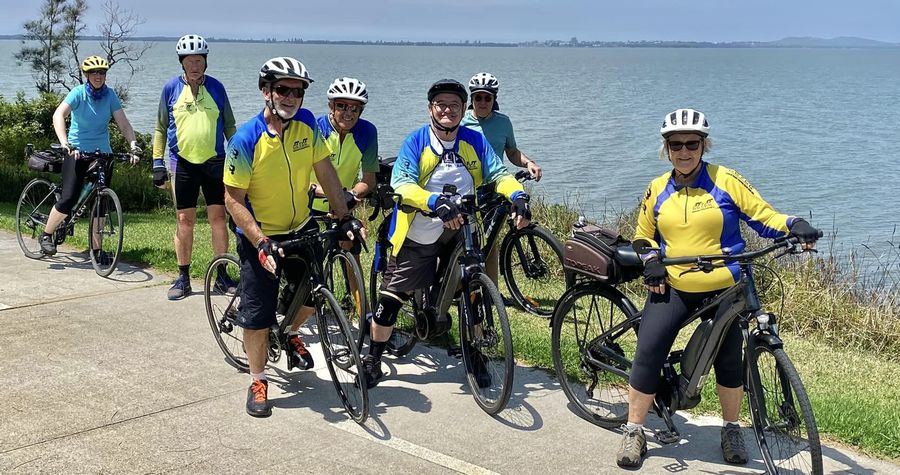 Most of our riders at Tuggerah Lake bike path (no, I'm not photoshopped in) - 29 January 2023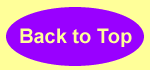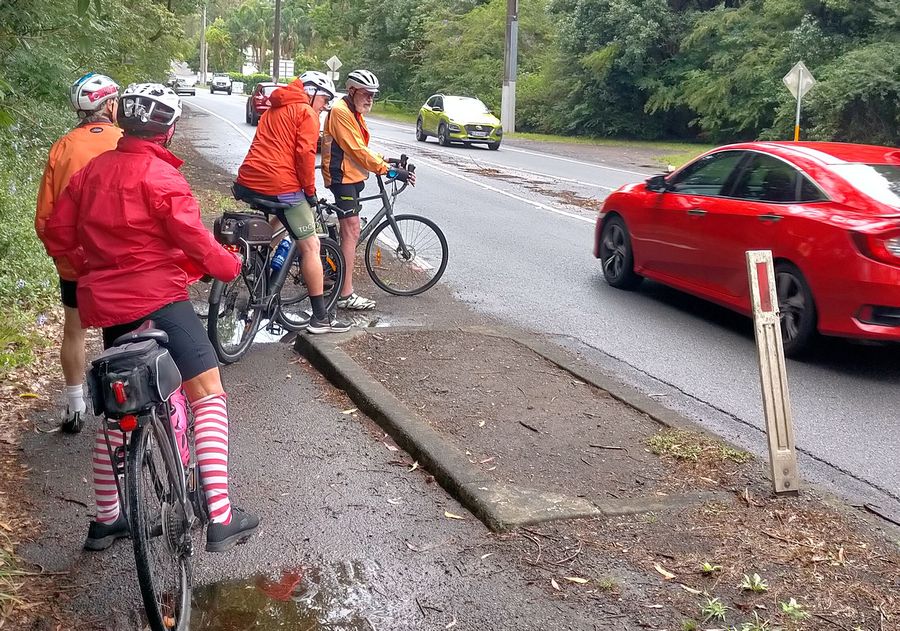 Andrew and his crew trying to cross Narara Valley Way (photo by Greg) - 22 January 2023
After spitting rain all night, the weather eased off enough to get some of us out of bed, then continued raining lightly most of the day. Five keen riders fronted at Gosford, with Andrew leading and Greg volunteering to sweep up. The others were Sue, Roy and me (Danny). Somebody queried whether we really wanted to ride in such weather, till I pointed out that between us we had driven about 200km to be there, and the same to get home. And the reputation of the club was at stake. Everyone agreed.
With everyone decked out in proper rain-gear, we set off to the north through the wilds of Gosford and Narara. Everyone but me was on a push-bike, even Roy at 86 years old, so I didn't have any come-back about my age being an excuse for battery assistance. The rain was quite light all morning, so no-one would have been inconvenienced.
Puddles everywhere, but we rode slowly through them, and saved our feet from getting too wet. Up at Lisarow, where the new bridge is under construction (nearly finished), we rode through the cemetery thus avoiding any danger from traffic. Same way coming back too. At Ourimbah Creek Road we had a discussion about our next leg - up to Hidden Valley, or just up Footts Road to Palmdale, and back along the highway? Andrew liked the latter idea, so off we went through a little paradise of quiet farmland and sleepy crematoria.
Back at Lee Rowans, we found plenty of seating at the café and selected a nice outside seat (as always). We had a surprise visit by Colin, there with his girlfriend, but we didn't meet her. Cherry strudels were a popular taste treat, with Andrew scoffing down a French vanilla slice with a fork 'n' spoon.
We soon headed back to Gosford, taking almost the same route. There was a lot of traffic, but we managed to avoid hitting it. Thanks everyone for coming out today in the circs, especially Sue with about 200km under her belt for the round trip. Thanks to Andrew and Greg for their support, and for the extra photos Greg. More photos on our Group FB Page here.
Danny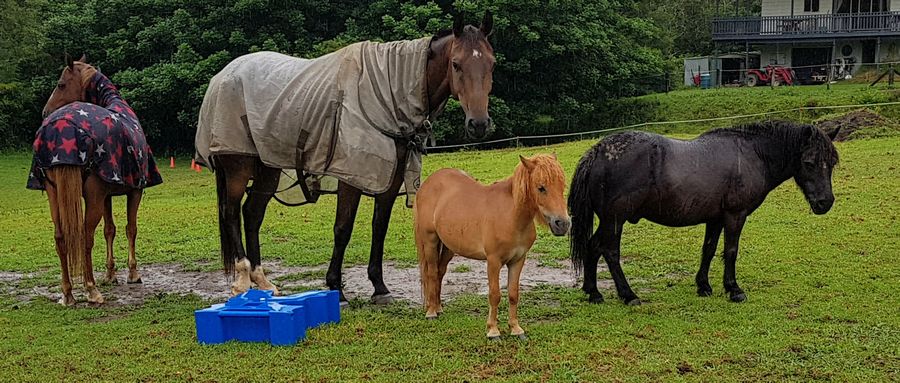 Friendly horses on Footts Road, Palmdale - 22 January 2023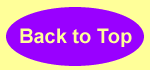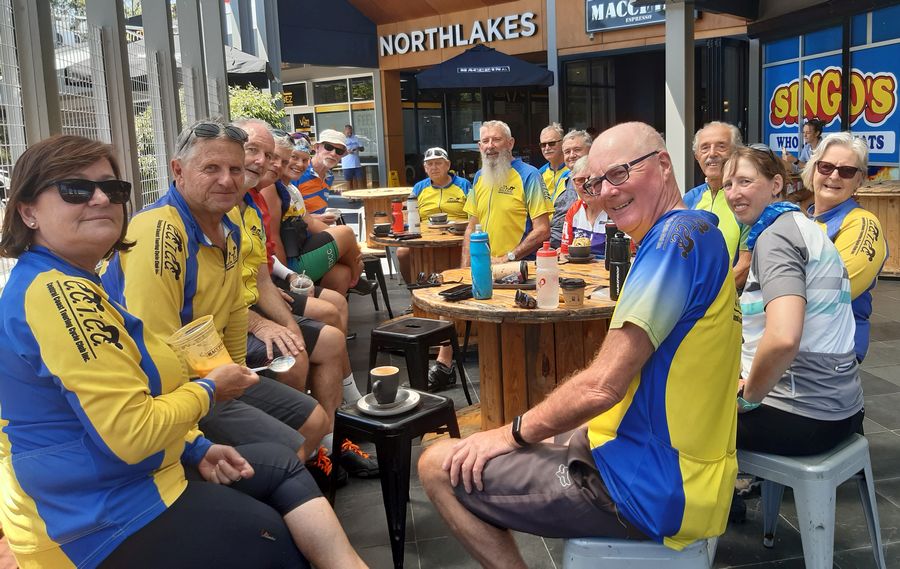 Everybody at La Macchina. Wish I was there! - 15 January 2023
After our usual start at Wyong, we cycled part way around Tuggerah Lake, crossed the bridge at Gorokan and continued to circumnavigate Budgewoi Lake. En route we took a diversion to Northlakes Shopping Centre, San Remo, for coffee and food at Danny's favourite café. After lunch we used the Budgewoi Lake new western extension which will eventually go to Tacoma.
Seventeen of us started, with Paul a late arrival. Greg peeled off half way. Glenn was leader and our two sweeps were Greg and Jenny. Distance 51kms on a sunny summer's day. A great workout, thanks to our leader and sweeps.
Sue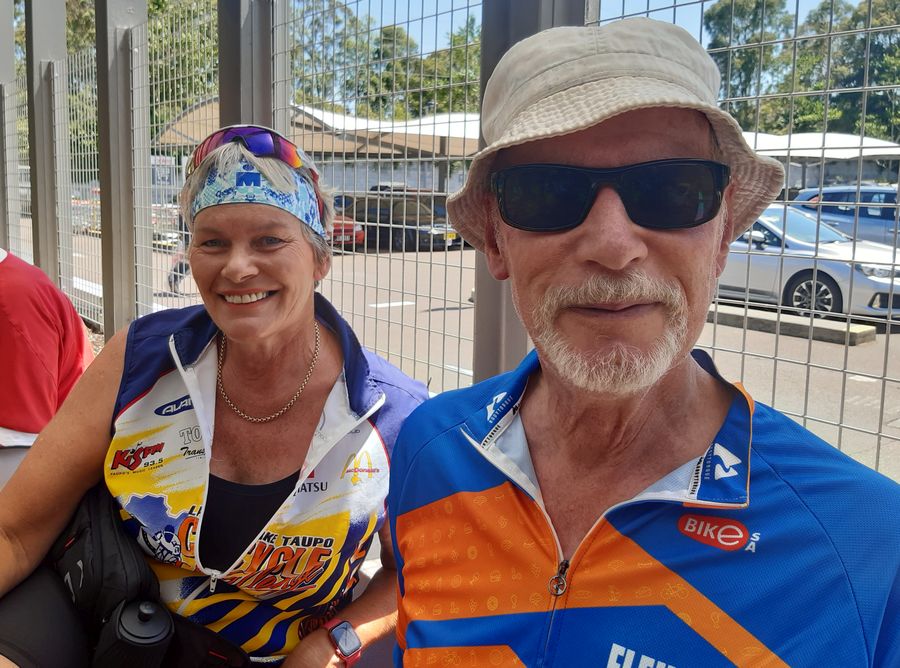 Nikki and Steve at San Remo - 15 January 2023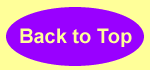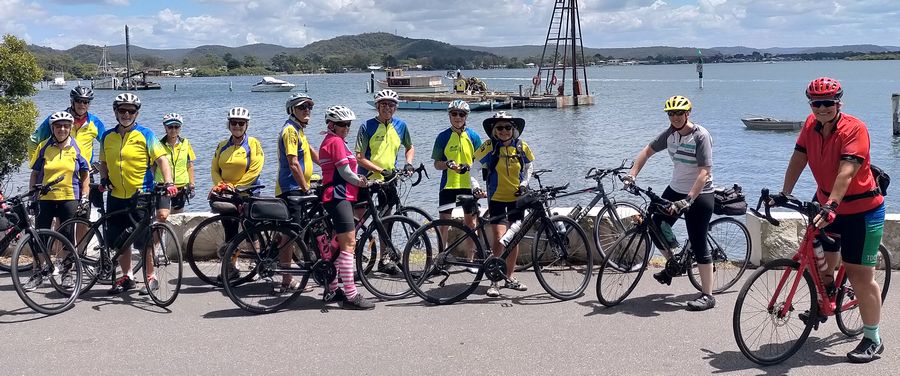 Only Paul, Annie and Greg missing from this group photo - 8 January 2023
Beautiful weather for the sixteen riders that came along for Greg's version of Umina-for-coffee. There were a few where-are-we-going questions but generally the riders enjoyed the mostly flat ride. Our coffee stop was very busy but also very efficient. We quickly had our orders filled and with the sea breeze and good company it was hard to get moving again. Rod got a flat but was quickly fixed with Michelle doing a great job of sweep, I got a message from Jenny alerting me to the delay. One pedestrian took exception to so many of us riding on their footpath, other than that a delightful day.
Greg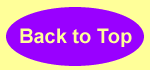 Most of the riders on the special Boxing Day Ride, from Picnic Point, The Entrance - 26 December 2022
Thirteen of us gathered in the shade of the trees at Picnic Point Reserve for a relaxed ride to Chittaway Point. Our esteemed ex-President was a welcome rider while rider Sam lowered the average age quite considerably. We set off around the lake with Steve in the lead and Sue as sweep. At Bluebell Park Anne joined us and we continued to Chittaway Wetlands. We looped back and took a detour along a bush track to Chittaway Point where the view of the lake was a reminder of how beautiful this part of the world is. We returned to The Entrance on the bike path now busier with walkers and cyclists. Our group found seats at The busy Entrance for coffee and enjoyed tales from Paul of his recent adventures on the high seas. A very pleasant 30 km ride, thanks to everyone for coming.
Sue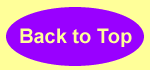 Eight hardy souls braved the rain and wind to follow Andrew who led us to Norah Head for coffee, dressed in a very christmassy outfit🎅. Due to the rain the ride was shortened a bit but everyone seemed to enjoy the ride. Martin discovered his rear wheel has developed serious cracking but was able to continue. Greg swept up and did a 100km riding from home.
Greg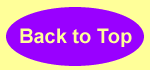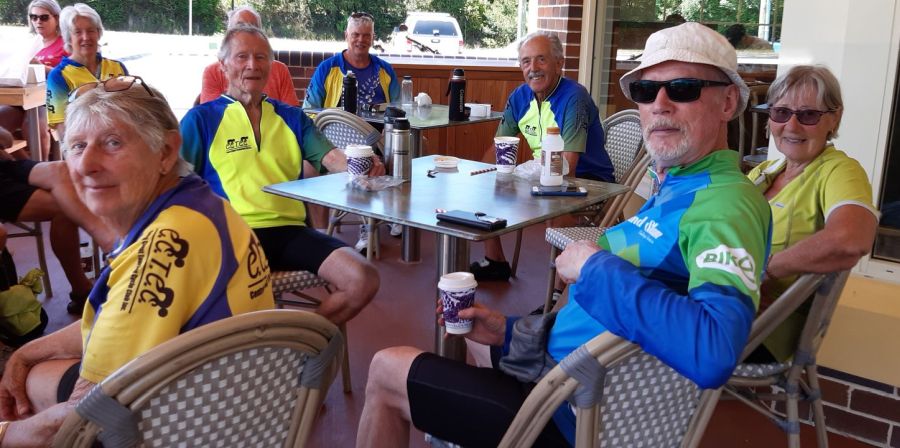 Some of the crew at Heatherbrae Pie Shoppe, Ourimbah - 11 December 2022
Perfect summer weather to start the ride and a route with lots of variety as well. Glenn excelled himself as chief BBQer yesterday at the Christmas party and today as an exemplary leader. Eleven of us set off following the train line to Ourimbah (distance 15km) where Narelle, Michelle, John E and Maree joined us. We diverted to cycle a loop – Enterprise Drive, Wyong Road and Kangy Angy Hill. En route we passed by Mars Food Australia, Berkeley Vale where Glenn worked for 20 years. This is the site of food manufacturing, offices and distribution for the company. This 60 acre site was sold for $1 to Mars. It is still going strong today employing 330.
We stopped at recently opened Heatherbrae Pies for coffee and food. Here the Ourimbah 4 left and the rest of us made our way back to Gosford in hot sunshine. On our return the car registered 31°C. Total distance 48 kms. Thanks to Glenn as leader and Martin as sweep. Welcome to a new member John.
Sue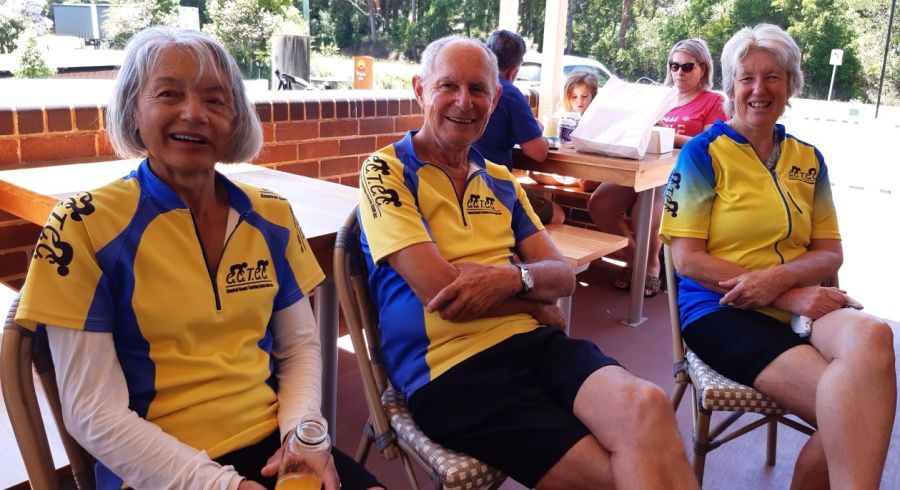 Merrilyn, Graeme and Maree at the pie shop - 11 December 2022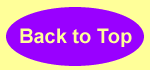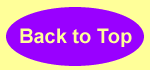 Some of the crew at Woy Woy - 4 December 2022
Eight of us enjoyed this favourite old chestnut of a ride. With Glenn in the lead and Sue Harrison on her pushbike as sweep, we took an intricate back roads route to the surf club. Greg and Heiko were there to say hi. We were quickly served with coffee despite the crowd of many nippers and parents at the club. We returned by Woy Woy bike path to Gosford. Thanks Glenn and Sue for a great morning's ride.
Sue Hunt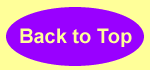 Andrew and his team on the Tuggerah Lake Path - 27 November 2022
A perfectly beautiful day but only half a dozen members fronted at Picnic Point, The Entrance for today's ride around Tuggerah Lake, back in time for breakfast. Everybody except me (Danny) had some brekkie before coming on the ride, as I usually do. Early start at 0700, not sure if that's the reason for the poor attendance, but brekkie at 10.30am wasn't such a hardship.
It was a bit cool at 0615 when I arrived but it gradually warmed up to 26°C now, 3.40pm. We took off towards Berkeley Vale on our clockwise circuit. With an average age of about 77, we proudly represented the mature demographic, passing many younger riders on our quest to be the best. It's not such a long ride (46km) and the distance just flew under our wheels (e-bike!). With a stop at Bluebell Park, Wyong toilet and Peace Park Gorokan, we guaranteed that no-one was in any discomfort. At Wyong a security guy arrived in a car, then approached us to recommend a MLAT Key, then declared that he had opened the Disabled toilet, as it had been shut. That's the idea, keep the riff-raff out, but we didn't want to get in a discussion with him about it.
We then continued on to Tuggerawong where we joined the lovely path and took some photos. A nice passing couple and their scruffy dog took the photos so I didn't have to Photoshop myself in.
On towards Gorokan, but on Marks Road Andrew had a mystery puncture, which we soon fixed, despite some dodgy gas bottle regulators. A guy in the house we were outside called out from the balcony - did we need any help? Wasn't that nice? He could have been telling us to stop making such a racket so early on a Sunday morning.
A thankfully uneventful ride back down Wilfred Barrett Drive, straight to the Euro Bean café, where there were many sociable people having a nice Sunday coffee. They told us 'half an hour' wait for food (two smashed avo and bacon), but I didn't believe them, and it was in fact ten minutes for coffee and 20 for food so nyaair!
We met a family on heavily-laden bikes going down WBD. They were headed for Tuggerah, having come today from Budgewoi and starting at Tuggerah. Hmm! Not very far? Oh, just training for our 3 month 3000km trip to New Zealand in summer! Good on you guys! Mid-30s couple with 2 little kids around ten.
Thanks to everyone who turned up. Wonderful day!
Danny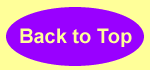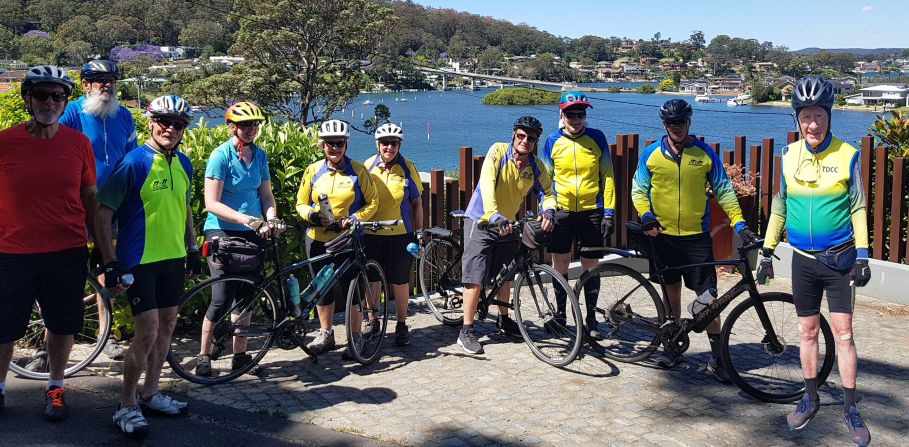 Ten staunch CCTCC riders at St Huberts Island, Brisbane Water - 20 November 2022
Very lucky today with sunny skies and warm temperatures. Plus a brisk westerly breeze which we coped with. Andrew couldn't lead as planned owing to family commitments, but Greg took up the baton, thanks Greg! Colin did the tail-end impeccably, thanks Col! Other riders present today are shown in the photo above, ten of us altogether. We had a new guy today, from Booker Bay, so welcome John! A very experienced rider, just looking for some fellow riders and some new routes.
Quite a few pushbikes, as well as the e-bikes, a good mix. There is no rivalry or envy despite the difference in the bikes. I give kudos to the people still on the mussell bikes, they are the heroes!
We kept off the popular bikepaths today, for safety reasons, and made good time on the roads. Our scheduled ride was anti-clockwise around Brisbane Water, and Greg knew the way, better than I did after many years doing it. Lunch was at The Little Teapot at Davistown, how nice it is now - all new accommodation in the garden, and excellent service. Coffee is brilliant and food was lovely, I had a BLAT, and Rod had Smoked Salmon Eggs Benedictus.
With a tailwind after reaching The Rip we made good time, and on the homeward journey it was a delight, with no wind in our faces.
I had a shake-up as I entered the Sailing Club carpark on arrival, failing to give way to a girl on a MTB E-bike. She wasn't happy, but I just didn't see her. All I can say is, those little headlights on e-bikes don't attract a driver's attention, not like that powerful flashing light I used to have. Gone now sadly. Anyway, it's given me a lesson, I've been extra vigilant today, and hopefully forever.
Danny
John and Rod crossing The Rip Bridge - 20 November 2022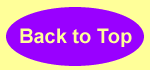 Stormy scene at The Entrance - Sunday morning 13 November 2022
Threatening skies but still clear and sunny at 0900 at Wyong. Narelle led this ride, and 11 others joined her. Martin looked after the tail on the first leg.
Down Gavenlock Road to Tuggerah, then the back streets of Lake Road and Church Road to Chittaway, then on the path parallel to Wyong Road and other streets with which I am not familiar, Narelle and Michelle never losing their way. We were supposed to stop at Bluebell Park but we didn't come close.
We hit the lake somewhere near Tumbi Creek but I can't be sure where. Then along the bikepath all the way to The Entrance where we split up into manageable groups, thus ensuring no more Whatsapp contacts were added to my list.
Rod and I went to Euro Bean where the coffee is excellent, but today the service was slow (I think they forgot us). Nicolette came for a visit after riding with the CCBug for a change. I had only just started my coffee when the call came to start heading back. Clouds were gathering and the wind was picking up, but I had to drink my coffee, so I told them to head off and I would catch them up. Rod went straight home as he lives nearby, and I followed the péloton as soon as I could, after visiting the toilet.
The rain started almost immediately so I just kept riding as fast as I could (27kmh), hoping to catch everyone soon. They must have been a fair distance ahead, as they stopped under shelter at Chittaway, and I never saw them again.
I wasn't surprised that no-one was at Wyong, cos I was sure I would have caught them, so I waited 20 minutes then went and loaded my bike on the truck. When I drove back to the Rotary Park they were just arriving, having sheltered from the storm for 20 minutes. So we had a debriefing, said hello/goodbye and all went home.
My distance was 40km, the same as everyone else I presume. Got soaked, but dried out in the last 15 minutes when it cleared. Nice to do a club ride again, after my accident, and hope to join you regularly now.
Thanks to Narelle, Michelle and Martin for looking out for us. I never got to see who swept us home, but thanks for that.
Danny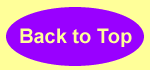 CCTCC lurking in the shrubbery at Tacoma South - 6 November 2022
A perfect riding day, cloudy, no wind, mild temps... As I am still off cycling duties, Colin took over the lead on this popular ride, exploring all the creeks and rivers in the Wyong/Chittaway area, before heading to the AGM at Mardi. This involves riding to the end of the creek, through all the bush till we make contact with Tuggerah Lake, then we can say we've done it all. He kindly left me to do this report, but at least Greg provided a few nice photos.
After South Tacoma, we all went back to the highway and along Tuggerah Straight to Wyong Road, then down to Ourimbah Creek (OC) and made our way via Geoffrey Road to Chittaway Bay for another tramp through the undergrowth to the end of OC to glimpse the mighty lake.
Starting to run out of creeks by then, plus we had a meeting to attend, so we went straight back via Church and Lake Roads to Tuggerah, then up to Gavenlock Rd to Woodbury Park Road and the Community Hall for our meeting.
Ian was already on the barbecue case, turning out scrumptious little packets of something tasty, and fried onions, to go on the fresh bread. Funny how something as basic and simple as sausages on bread can taste so delicious. There were also nice cakes and drinks to help with digestion.
As for the meeting, all I can report is that Paul has resigned from the presidency, and Jenny is now our new President. Everyone else is in the same job. I also made a plug for Whatsapp for our club, and it was very well received, and progress is being made. I did discover that I have two separate lists of contacts, which doesn't help. Anyway, it's started, so if you want to be in it, send me your name and phone number, and I can add you to the list, to receive and send useful little messages to each other. All you have to do is download the Whatsapp app, log in to CCTCC and Bob is your uncle.
Thanks to everyone for helping today.
Danny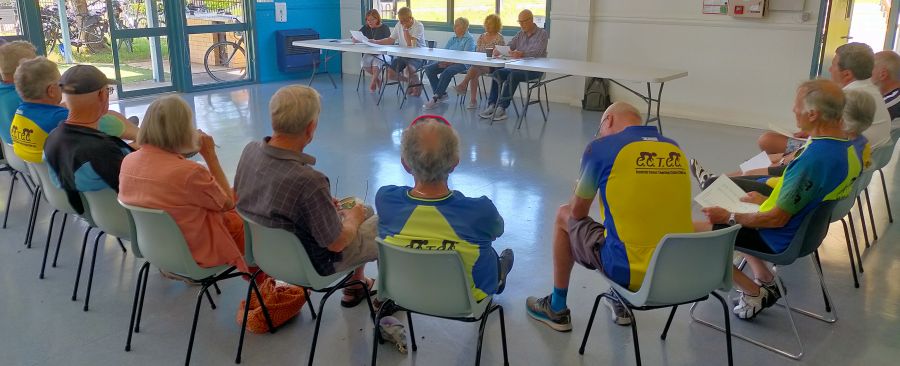 Meeting in progress - 6 November 20022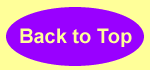 Eleven riders on the Tuggerawong bike path, Greg taking the shot - 30 October 2022
I'm still off the bike after my accident, but I waited at the Toukley Bridge to find out where the morning tea was going to be held, then had a chat with everybody after they arrived. I then waved them off towards Toukley and went home for an hour. Then I met them again at La Macch(k)ina at Northlakes for a longer chat. Good to see everybody again.
Danny

Fortunately I had this group of experienced and helpful riders for my first ride as leader. Beautiful day, if a bit warm, tempered by a cool sea breeze. Danny dropped in for the coffee stop. It's good to see he is recovering and helpful as always offering his contact details in case one of us needs rescuing.
Thank you to Martin who worked hard at the tail end!
Greg
Map of Greg's day on the bike - 30 October 2022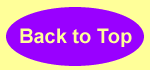 A cloudy mild morning, probably a bit off-putting for most riders, as only 4 turned up, including the leader, Roy. After riding from Wyong over Kangy Angy to Palmdale the intrepid team rode to the other end of Footts Road, to Ourimbah Creek Road (OCR) but, as Roy had already found during a reconnoître a few days ago, the road surface on OCR was a disgrace, due ro rain and traffic, so they headed straight for Lee Rowans café nearby.
I had intended to join them for coffee, but I planned on a 10.30am meeting at the café, arriving there at 10 o'clock. After 20 minutes I wandered round to see if anyone else had turned up, and found the squad already at their table, having drunk their coffee and eaten their cherry strudels. Rod, Sue and Col were the others, and Rod kindly got me a chair, so I joined them for the dénouement of the morning tea. I was a bit disappointed, but happy to have at least found them and had a good chat. I didn't order anything as I could see that I would be having it on my own.
On departure, Roy led his little group down to Chittaway Road bridge and eventually Enterprise Drive, while I headed home. A short ride but a safe one, with no rain, and better than staying home looking out the window. Probably about 35-40km. Well done you four!
Danny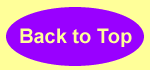 Only 1 taker (Col) for Botany Bay ride. Steve, Col, Sue Harrison and I met at our usual café at Strathfield Square. Steve was there (no riding due to broken collar bone, to hand over Club accounts to Sue Harrison for her daughter to audit).
Col and I set off in cool grey weather but no rain. Lots of puddles on the route so wet feet but few other folks on the path. We took the diversion which took us over the Cooks River for a while as the existing narrow path under Canterbury Road is being upgraded. Enjoyed coffee at Brighton Kiosk with a view of white caps on Botany Bay and activity at the airport. On the way back at Summer Hill tennis courts watched locals playing soccer on the muddy grass. We went our separate ways back at Strathfield Station, Col to buy food and me to catch the train. A very pleasant day after all that rain, in spite of the forecast we had no rain. Thanks for your company, Col.
Sue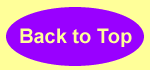 A few of us at Woy Woy - 2 October 2022
Eleven keen riders made it to Gosford Sailing Club, including Roy who fixed a flat before he even left home. Jenny was our leader, and Martin did the tail-gunner. Off on our way to Woy Woy, but an unwelcome tic-tic from my rear tyre was a worry. We couldn't find anything, but the tyre went flat within a kilometer, a shard of bluestone through my tyre! Soon fixed with the help of my friends. Back on track towards Woy Woy, arriving there to find Paulie and Annie waiting for us, so now we were fifteen.
Despite the threatening skies, it didn't rain, much, and we arrived at The UBSLSC ready for a coffee. Most of the time it was sunny and breezeless, as evidenced by the calm surface on Brisbane Water. Cool but not cold.
On the way back I had to dismount quickly to avoid falling when about to cross the road, but I managed a little jog while my bike fell in a heap. No damage done! Paul rode back to Gosford with us then returned to The Woy to get his car, while Annie bailed at Tascott.
All up, a very pleasant ride, thanks Jenny and Martin, and thanks to everyone for coming.
Danny
All of us at m/t, Umina Beach SLSC, thanks to a kind passerby - 2 October 2022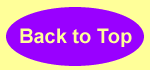 A cheerful bunch at Picnic Point, The Entrance NSW - 25 September 2022
The nicest conditions for quite a while, sunny, cool and no breeze. Michelle gave the briefing, and nominated the sweep. Chris Bwa from Toukley turned up for a squiz, and completed the ride, doing 59km. Maybe he'll join us as a member. That made 14 for most of the ride, then we picked up Pedro at The Entrance, so 15 then.
Still quite a lot of water on the paths, which kept down the foot traffic, but a very pleasant ride anyway. Some photos at Picnic Point, and a nice lady took one with me in it, then on to the CBD for coffee. Euro Bean café said 40 minutes wait for food, which I'm sure was badly overestimated, so no yummy food for us.
We continued up WBD towards Norah Head, watching out for the resident attacking magpie at North Entrance, but he was nowhere to be found. Nobody was disappointed. We continued up through Toukley and Gorokan, taking the scenic route along the famous Tuggerawong Shared Pathway. Pedro and James had already gone home by then, and I was next, still clocking up 61km for the day. Some did only 45km (must have taken a shortcut), but I'm guessing that everybody made it back to the Wyong Bridge OK.
Thanks everyone for coming, and to Michelle for leading us, and Narelle and James for sweeping up. A perfect morning's ride with the club.
Danny
Photo opp on the beautiful pathway at Tuggerawong - 25 September 2022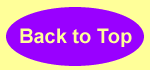 Nice calf in Ourimbah Creek Road - 18 September 2022
A day full of news! Fourteen riders met at Gosford Sailing Club, led by Glenn, to make their way up to Ourimbah for one of our favourite rides. Another team, riding from Wyong, met them at the start of Ourimbah Creek Road (OCR). There were eight in this northerly group, some riding from home, and some from Wyong. And Paul who drove to OCR.
So all up we were 22 all together at 10.15am, with a table booked at the nursery café at 1100. That gave us 45 minutes to ride to the end of OCR and back to the caf, which only a couple tried, but didn't really make it back on time.
I stopped with others on our way up OCR at the first interesting animals we could find in this little farm animal paradise, taking photos of a cow and a calf. Next stop was Farmer Friendly's Farm where they have many different creatures, including today sheep, goats, chooks, alpacas. Got some photos of them too. By then we had run out time and had to ride back to the coffee venue. All my photos and some of Nikki's are on our FB Group Page.
Today was specially important as our long-serving Presidente (7 years!), Paul, is leaving for a well-earned holiday, viz sailing with his son and grandson from Lake Macquarie to Airlie Beach in Queensland, then some other long-overdue holidays both in Australia and Europe. Glenn and Sue had put together a presentation for Paul of a beautiful card and a hamper of necessities for his trip (sun-block, sea-sick tablets and a handsome skipper's nautical cap).
Coffee and cakes were very nice, so well done to the staff at the café for getting it all right. Home time and we split up into south-bound and north-bound teams. Off went the Gosford crew, but left John Le S behind. We told him to chase them down the hwy, and later we got a phone call from Glenn looking for him, so I think they found him. The north-bound crew had a couple of problems, with JD getting a flat on Reliance Drive, then Danny getting one at Wyong. John and Annie caught up with me and Linda at the Wyong toilets to continue their trip back to Noraville for a 75km trip for the day. My total was 57km and the basic ride was about 45km.
A super ride with all of us together, thanks everyone for coming. So glad to hear that Jenny is going to take on the President's job - well done Jenny!
Danny
Paul, Greg and Glenn on OCR - 18 September 2022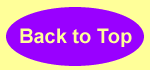 Pitstop at Gorokan Peace Park - 11 September 2022
A beautiful Spring morning at Wyong Rotary Park, where 17 of us gathered for today's ride to Soldiers Beach, Norah Head. Michelle was our leader, and Martin swept up on the way out, and Michelle's mum, Narelle, did rear-gunner duties on the return trip.
We rode up Pollock Avenue to Jensen Road, then followed that road for its whole length to Tuggerawong Road. There we turned left and made our way to the Toukley Bridge for our next stop and a photo (above). Pedro then offered advice to the leader to avoid traffic on the Main Road, by taking the Peel Street turn and following various roads and bike paths till we found ourselves back on Evans Road. Then up a side road and east till we hit the CC Hwy, which we crossed without incident and soon we were at Soldiers Beach.
The kiosk looked very inviting so we had coffee and cakes there while enjoying one of the best views of any coastal spot. Full marks for the service at the kiosk, well done you people!
On the return trip we went a completely different way for variety, back on to Marks Road and Prawn Beach Lane. This coastal path is the jewell of Tuggerawong, and in fact of the whole Central Coast, surprising many who hadn't been on the new section before. Pedro had left us at The Beachcomber, Toukley, then James and I went home once we finished on the new path. No news of any further incident so I rest assured of the successful completion of our Sunday ride. Thanks to everyone for coming. and especially to Michelle, Narelle and Martin, and everyone who helped make this a satisfying ride. My total distance was 55km, Michelle did 41 and Carol did 58, riding from home.
Danny
Colin enjoying the sights of Soldiers Beach - 11 September 2022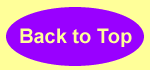 The white deer is true! - 4 September 2022
As leader, I waited at Bella Vista Metro station till 9.10am and when there were no shows I cycled LHL by myself. Along the Western Sydney Parklands Track, heard frogs and saw a white deer or albino deer (see photo). Apparently this is their territory and there are a few more. At Rooty Hill enjoyed a coffee at the Vietnamese Bakery (see photo). The bike path was unencumbered riding and the path was dry by the time I finished. There was enough blue sky amongst the clouds and only had one shower at Nurragingy Park. A very pleasant 45 kms ride.
Sue
Well done Sue! Sorry we all couldn't make it. Danny
Sue at the Bakery for coffee - 4 September 2022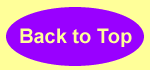 Re-group on the way back from Yarramalong - 28 August 2022
A lovely morning with 14 riders opting for the ride to Yarramalong, not caring about the potholes, motorbikes or cars sharing the same road. Andrew did the honours up the front, while Heiko looked after the tail end. Sunny, not too cold, no breeze at all.
Plenty of damage to the road surface, despite the best attempts of the relevant authorities to keep it all nice. Many of the cycles today were of the electric variety, but the pushbke riders were happy to see us whizzing past on the hills, not that I asked them. Apparently I missed a paddock full of alpacas, not sure if they were kidding me or not, but I didn't see anything worth stopping to photograph. Lots of horses, cows and sheeps in the distance, not coöperating.
The café at Yarramalong has deteriorated to the point where there is only one old guy running the shop. He makes quite reasonable coffees, just slowly, and makes delicious pies, so I had one to try. As he says himself, he's not a baristo. But at least he was there on duty, thanks mate!
The ride back was much easier, being downhill and with a tailwind. We just flew along, hardly had to pedal. I rode from home, as did John and Annie, so their total distance was 72km and mine was 65, after I rode with them to the Toukley Bridge. Thanks for coming everyone, and thanks to Andrew and Heiko for looking after us. No punctures or falls, if you don't count mine when stopping once. Many of today's team are also Toukley club riders, so good to see them mixing the jean pool.
Danny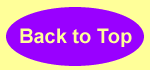 From Rip Bridge, always a spectacular view - 21 August 2022
A brilliant Sunday morning saw 15 riders front the Gosford Sailing Club for a ride to Empire Bay. Glenn was our leader, and Colin swept up the rear. Thanks guys!
We rode to Woy Woy the usual (only) way, stopping at the toilets at Point Claire, then riding straight through The Woy keen to get on our ride. The usual scramble to get up the steep pathway onto the Rip Bridge. I just happened to be first, so I took that nice pic from Rip Bridge, looking out over Killcare (I think). Cross the busy road at the pedestrian refuge, then take the steep little path into another world (one with no traffic).
Not much further and we found a lovely spot by the water where Annie and Jane were waiting for us. The coffee shop was more of a general store, but very well run, with orders taken outside at the window in the wall. Get your coffee and almond croissant and walk back to join everybody having a picnic by the beach.
Then turn around and ride all the way back almost on the same route we had taken, just a loop in Ettalong for variety. No events or problems, just good fun bike-riding. Thanks to everyone for coming. More pics on our FB Group page.
Danny
Glenn leads Graeme and the team across The Rip Bridge - 21 August 2022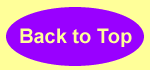 CCTCC club looking south from Newcastle beach - 14 August 2022
A lovely fine day, with temperatures around 13°C, and a NW wind of 22 - 30 knots, so it felt pretty cold. I had a milk crate behind my car at Belmont rail and the wind blew it long the asphalt. We all had multiple jackets on to keep warm.
Glenn was leading this ride, and Greg swept up except for the last bit, when he caught the train home. Mind you, he had ridden up from Terrigal or somewhere, and finished up with 108km for the day. The rest of us did 51km. Fifteen riders, five with e-bikes, me included. John E did the ride on his pushy, so very heroic!
Lots of new construction since I was last up here, viz new toilet block at Belmont Station (start of Fernleigh Track), new bike paths at Honeysuckle, right on the waterfront - very modern! Lots of new work happening around the port, by the seashore south of the Newcastle Beach. Looking forward to seeing the results!
I forgot to put my phone on charge overnight, so only had 40% at the start, so it died at Newcastle. No photos from me, but Greg took some good ones, thanks Greg. Also made a big mess of my Strava record too.
Coffee was taken at the kiosk at the beach, excellent work by the mostly female staff there, despite the long queue it all ran smoothly, well done! It's very interesting riding around Newcastle, there's so much to see - two big tugboats heading down the river together, bulk carrier ships entering port, people everywhere, spectacular scenery!
At Bar Beach, on the way back, the jackets started coming off, especially from those who had to rely on pedal power and were warmed right up, after that big hill!
Thanks to everyone for coming, and to Glenn and Greg for keeping us safe. A wonderful ride!
Danny
Our lunch spot, with fabulous views - 14 August 2022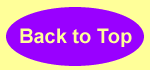 Roy about to lead his little flock up Kangy Angy - 7 August 2022
Fifteen riders gathered at Wyong Rotary Park on a fine and cold morning to ride down to Ourimbah for a visit to Hidden Valley, that lovely country adventure with many animals. Roy was the man, and Glenn swept up at the back. Thanks to both of you.
Apart from Kangy Angy it was fairly flat so not too hard for the pushbike riders. A visitor came from Parramatta by train to join us today - Kerry. Welcome Kerry, you're welcome to join us anytime.
I usually go mad photographing llamas and other quadrupeds along Ffoots Road and OCR (Ourimbah Creek Road), but today there were hardly any to be seen. Even when there were some, I missed them by waiting for the return journey to shoot them, by which time they had dispersed, or I didn't have time, needing to catch up. All I got were some scruffy sheep and a silly goat. We rode all the way to the end of OCR. There was evidence of flooding at the top, like rough broken road and sand over the surface.
Back at the Café we had m/t and most of us bought nice food (cherry strudel for me), good to see us supporting the Sunday traders. Very pleasant!
Distance was about 50km for the basic ride, and 60 or 70km for James and me respectively, having ridden from home. Carol and John would have done extra too. Thanks everyone for coming.
Danny
Only woolly beasts out today, and a cheeky bird on a sheep - 7 August 2022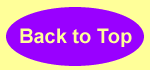 PVC (Parramatta Valley Cycleway) at Rydalmere - 31 July 2022
It was a freezing cold morning when we left home with the mercury registering 4°C. We arrived at Strathfield station at 8.20am to find Greg and Col already in the café enjoying hot coffee and croissants. The Central Coast train arrived on time at 8.45 and delivered four more stalwart souls, Roy, Andrew, John E, and Rod. There was time for coffee for the new arrivals, and then it was off into the chill at about 9.10am, with Sue leading and Steve at the tail-end. By this stage the temperature had climbed to a balmy 6°C.
The route took us through the streets of Homebush along the waterfront at Rhodes, and across the Parramatta River to Meadowbank. Then it was along the PVC (Parramatta Valley Cycleway) all the way into Parramatta itself. We admired the new Powerhouse Museum (not much to see, only a hole in the ground). After a snack break it was back to Silverwater Bridge and into Olympic Park. We ascended Haslams Marker with its anti-clockwise spiral to get a fix on our bearings. Then it was on to Newington Circle for a well-deserved coffee and lunch stop. By this stage it was up to about 15°C and riders started shedding layers.
Setting off again we passed another large hole in the ground, which will become the extraordinary Urban Surf development that will bring the beach and the surf to the Western suburbs. We cycled past the busy Archery Field and climbed Bay Marker (clockwise spiral this time) and then headed to Olympic Boulevard. We admired Cathy Freeman's Olympic Cauldron and took the obligatory photo (see below). We headed out of the park, onto the streets, and back to Strathfield. It was a great day out, we kept up a decent pace, the weather was kind to us after a freezing start, and we did a total of 50km. Thanks to all who turned up.
Steve H
Cathy Freeman's Olympic Cauldron - 31 July 2022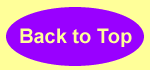 Dirty Dozen at Toukley Bridge - 17 July 2022
Twelve riders made it to Wyong Rotary Park, by the road bridge, for a ride north. Danny was leading and Martin did a great job looking after the tail end. Conditions were perfect, not a cloud in the sky and just a moderate breeze (10 knots) from the north, which turned into a tail wind for the trip back.
The first leg was down to Toukley Bridge, then up through Toukley to Noraville, and on to Budgewoi. I had reports from my man in Buff Point to say that the path was clear, but it transpired that a large section after the first hill was out-of-bounds, so we took Buff Point Avenue instead, quite acceptable. After a break at Buff Point we continued to San Remo and the Northlakes Shopping Centre. At this stage Viv left us to ride home. Coffee at La Macchina, and a toasted Caesar wrap, delicious but I could only eat half of it.
As we went to leave I found I had a flat in my rear tyre, the first one on my new bike. Same situation as Barry on Friday, only his bike fell over to signal its imbalance due to the flat tyre. It seemed like a daunting prospect, being new and all, but in fact, with Linda's help, I was ready to roll in under 10 mintes. Just to finish the story, when I got home the tyre had only about 15psi in it, so I pumped it right up. This morning I came out to a bike fallen over for the same reason as Baz's bike did. So I have to put in a new tube. Not only that, but my $40 mirror got busted in the process!
All rolling again, down the Pacific Highway to Lake Haven and a fraught job getting across the busy highway. Then followed a very pleasant cycle through the Warnervale Wetlands, across Sparks Road, and down Minnesota and Figtree Blvd back to Wyong. A lovely ride of about 45km, more for those who rode from home (70 for me, and at least that for Viv). Thanks to everyone for coming, and to Martin for his work at the back.
Not finished yet, as I rode home I went to take a photo at the Tuggerawong Pathway, but the phone wouldn't open, must have been a flat battery. Got home, plugged the phone in to the charger and up came the Strava still functioning, so I got the full record. So important to me! Cheers!
Danny
Enjoying the sunshine at Buff Point - 17 July 2022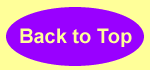 After Michelle and I swapped our rides of last week and today due to commitments, neither ride was held because of rain. Michelle went to Wyong, and Steve, but it was raining so consistently that I didn't go, which is unusual. I did ride, early, as I wanted to see which roads were flooded, but I only got to Kanwal (2km) before giving up and going home, in the heavy rain. In the end, I did go for coffee with Nikki and her husband at The Entrance. I hope nobody was too disappointed by missing what is usually a very pleasant ride to Norah Head.
Thanks anyway Michelle!
Danny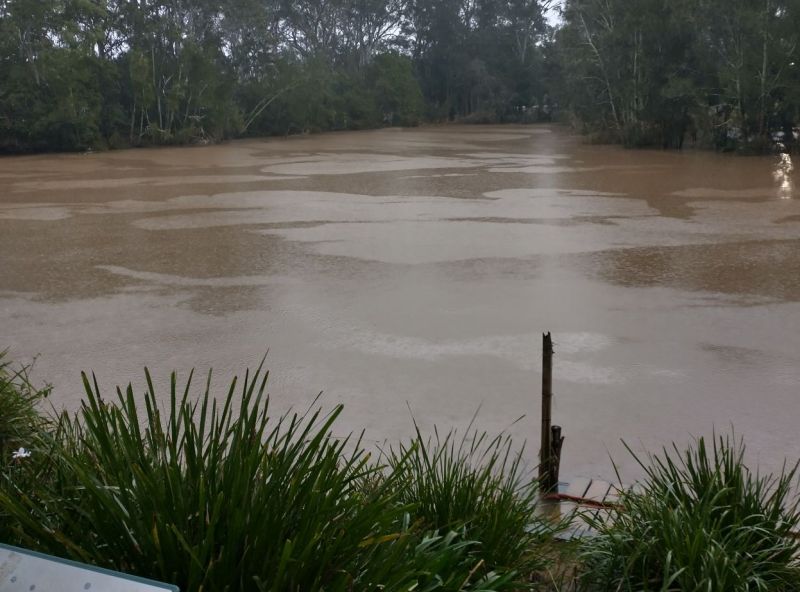 Wyong River where we meet (Steve's pic) - 10 July 2022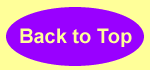 Terrible weather today, glad no-one else turned up. I did make the trip down to Wyong but the rain was so heavy I didn't even wait for desperate coffee addicts to arrive. Just went home at 0845. Wind was 40 knots (75kmh) ESE, but not that cold.
We desperately need Toukley's WhatsApp system to keep in touch, so Paul's going to look into it. Works brilliantly for TDCC, and the Kayakers. Would have saved Roy from going to Bella Vista last week. Stay warm and safe!
Danny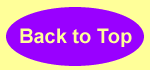 Early morning start, Wyong Rail at 0625 - 26 June 2022
Leaving home in the dark, that's what happens on a Sydney ride in winter. Seven members of the club did that today, starting the ride at Strathfield, and one, who didn't get the memo, starting at Bella Vista for an abandoned ride due to illness of the leader. Sorry, Roy! The rest of us fronted Strathfield, all catching the 20 minute early train by chance, giving us time for a coffee and a cake before starting our exciting ride. Paul was leading the ride and Colin swept up.
We hadn't got far into our ride when disaster befell Andrew, whose derailleur fell off, throwing him to the ground and ending his big day out. Not the hanger, but the whole mechanism, just hanging by the cable. This meant he had to walk back to Homebush station, good that he had shoes on, bad luck they were racing cleats, good luck he had a spare pair of footwear in his bag just in case, bad luck they were only scuffs.
That left six of us, so we soldiered on down towards the mighty Cooks River. No more mishaps for the rest of the day, just a lovely chilly day out. We rode near the Sydney airport, watching the big planes and marvelling at the powerful noise of the jet engines (we're from the bush remember). We stopped for our second morning tea at Brighton le Sans Souci, something like that, more coffee and more cake.
Continuing on over a large bridge, either Captain Cook Bridge, or Tarrent Street bridge (could be both), with wonderful views (see photos). Everybody was out enjoying the sunshine, but with Paul's guidance we didn't have any trouble negotiating the route. We eventually reached our destination, Cronulla, but decided to continue on to Kurnell, for some extra distance, maybe another 6km.
We then rode back towards Cronulla to catch a train home, but Paul, Colin and Greg decided to ride further, in Paul's case back to Strathfield, and Greg and Col into the city or somewhere. We didn't have any lunch as we were already full. Carol and I, on our e-bikes, had had enough riding, so we went to the station at Cronulla and sent a pleasant three hours on the train back home. Lucky we had each other to talk to, though we did make some friends on the train (non-quiet carriages). Not sure where John was.
By the time I got home I had been away for 11 hours, same with Carol, the others even longer, not sure about Roy and Andrew. Thanks for coming everyone, and special thanks to Paul for the ride. called at short notice.
Danny
Carol and John on the Tarrent St Bridge, complete with city skyline - 26 June 2022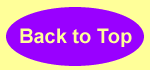 Toukley Bridge, freezing, about to rain (Martin taking photo) - 19 June 2022
Just seven of us today, me leading, in very cold conditions (13°C), with some rain - good effort everyone to get this far! Paul, Rod, Danny, Michelle, John E, Roy and Martin. We pushed on, with a destination way up north at Lake Munmorah.
Down the river road and Hillcrest Avenue to Jensen Road, not forgetting our little shortcut along Cadonia Road, to the Gorokan Peace Park, where the temperature was 11°C, and starting to rain. Ffffreezing! Stopping a few times to adjust our clothing to suit the changing weather, we got to Budgewoi Road (Central Coast Highway), and took the old highway route through the bush, very pleasant! Paul suggested that Munmorah was a lake too far, and we all agreed, so cut our ride short by some kms by going direct to San Remo, from Budgie, across the top of Budgewoi Lake, which turned out to be a very good decision.
After we got to Northlakes Centre we huddled around an old cable reel (makeshift table) in the sun, and enjoyed our hot drinks and warming food from La Macchina Espresso, till we were sufficiently thawed to continue our journey back to Wyong.
The weather stayed fairly agreeable most of the time as we rode through the Warnervale Wetlands to W/vale Rd, and Minnesota Road. At the highway everybody got set to turn right into Pacific Hwy, but I had other plans and made them ride up the hill on Figtree Blvd (I had the e-bike remember). They made it OK, and we finished the trip along Pollock Avenue to Wyong, a lovely finish after a day of mixed conditions.
Thanks everybody for coming, especially to Martin for sweeping up. A tough but enjoyable ride in chilly conditions!
Danny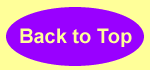 The 'Dirty Dozen' at Point Clare - 12 June 2022
Yes, here we are at Umina again, but this week not going any further, not over any mountains anyway. Glenn led a group of twelve élite riders by a very tricky route down to Umina Beach. Jenny was our trusty sweep, and nobody got lost, even if we had no idea where we were. At least I didn't. Well done Glenn!
It was very cold to start, as has been the case for a couple of weeks, but warmed up from 8°C at Gosford to 16° at Umina. We were all rugged up, having learnt our lessons in previous weeks. There was a distinct lack of traffic on some roads, allowing us to cross major roads without a car in sight.
After very nice coffee and snacks we set off again, going the other way back, via Rip Bridge and points east. We didn't have any flats or other incidents, just a very enjoyable ride.
Nikki is going to New Zealand on Tuesday, so it was good to catch up with her for the last time before July. Thanks to everybody who joined us, and to Glenn and Jenny and Carol, who swept up on the way back.
Don't miss next week's exciting ride around two lakes starting at Wyong, me leading.
Danny
Beautiful scene at Umina Beach - 12 June 2022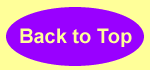 CCTCC riders at Point Clare - 5 June 2022
A chilly but fine breezy morning saw ten members arrive at Gosford Sailing Club for a ride to Pearl Beach. Roy was unavailable, so Paulie led the ride for us, thanks Paul, and Steve and Sue swept up the back.
The usual route down to Woy Woy, but then Paul put in some variations to keep us on our toes. At Umina, Martin and Jenny pulled out to follow their own agenda, leaving eight of us to climb the hill, or go around it, on our way to the quaint little village of Pearl Beach.
My new e-bike made light work of the hills, so I'll have to find another form of exercise to supplement my régime. Anyway we all enjoyed the ride, and the morning tea. Paul made a new looping circuit of Umina on the way back, just for fun and extra kms. The temperature didn't get above 16°C, and mostly was well below that, so good we were all well-rugged up.
Got back to Gosford safely, thanks Paul and the Hunt family. Another excellent ride with the club.
Danny
Nikki with her and my bikes at the turn-off to Pearl Beach from Patonga Road - 5 June 2022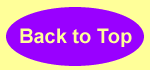 Re-grouping on Ffoots Road, Palmdale - 29 May 2022
Quite a cold one this morning, but warming a bit later. Eleven riders gathered at Gosford Sailing Club to go on a ride with Paul up to Ourimbah, down Enterprise Drive to Chittaway then along Wyong Road to Tuggerah.
After a quick rest we then headed south back over Kangy Angy to Ourimbah where we had coffee at the nursery there. Hunger and thirst satisfied, we made the return trip to Gosford. No dramas all day, thankfully, ending a sublime day out with all of us.
Paul made the ride interesting by taking us on a different route there and back, not getting lost on the way. The trip through the old cemetery at Ourimbah was interesting, or would have been if we stopped to look at the headstones of those who died last century. Martin was our sweep. Very enjoyable! Thanks to Paul and Martin for running the show.
Danny
Same as the top photo but with Danny instead of Carol - 29 May 2022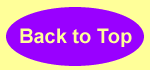 Roy, Paul, Rod and Col at m/t - 22 May 2022
Rain and more rain. Roy's Brisbane waters loop. A few dedicated riders turned up Roy, Paul, Rodd, Colin and Greg. Roy led us at a snappy pace along the pretty much deserted cycleway. A consensus was reached to stop at Woy Woy rather than continue in the deluge. Nice hot coffee inside a dry cafe was very enjoyable. I live at Erina it made sense to carry on which turned out OK, very little rain but still wet and cold. [From the map it looks like you did the whole loop].
Greg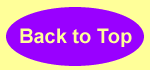 Paul with his flock at Killarney Vale - 15 May 2022
A cloudy day greeted us at the start of our ride today, but it never rained. Paul led us, twelve altogether, with Josie joining us at Killarney Vale, making thirteen. Temperature was mild (24°C) and no wind to speak of. Almost the same crew as last week at Fassifern! (See photo below from last week.)
As it was still quite wet from recent rainfall we tried to keep out of the water by using roads instead of the bike paths, and succeeded quite well. No punctures or other dramas befell us, so a very pleasant morning for all of us. We arrived at The Entrance for morning tea, which was more complicated than I had hoped. My Dine and Discover voucher was worth $25 and my m/t only came to $10, so the helpful waitstaff insisted I buy something more, so I bought a very unnecessary blueberry muffin to go with my egg/bacon roll, stuffing the remains of the muffin in my pocket to eat when I got home, for lunch.
Not even halfway through our ride, we set off up Wilfred Barrett Drive to Noraville, taking the 'new' bike path to Evans Road and Crossingham Rd to the Toukley Sailing Club, which was devoid of activity. Funny that! We continued on over Toukley Bridge and up Marks Road, except for a contingent who decided they needed a toilet stop on the other side of the main road, so we had to wait for them.
Over the roller coaster to Wyongah and down to Prawn Beach Lane for a ride along the magnificent Shared Pathway, soon to be added to when it stops raining. All the equipment and finance is there, sitting in piles on the grass.
I took another photo then left to go home, as Linda had already done, both of us having ridden from home early on. I clocked up 60km, with Paul doing 53 and Nikki 50km, Thanks for coming everyone, thanks Paul and our sweeps Col and Carol.
Danny
Everyone, except Paul, on the Wyongah path - 15 May 2022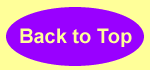 All ten adventurers at Newcastle, Nobbys Head - 8 May 2022
After we made our own way to Fassifern Rail, Paul took over to lead us through the beautiful Lake Macquarie countryside, up the Old Tramway path to Macca's at Wallsend for an early coffee break. The weather was absolutely perfect, a bit cold, but sunny and very little breeze. After we caught up with Col, who accidentally started at Adamstown, we numbered ten, with Greg doing a wonderful job as Sweep.
It was such an interesting ride, with Paul knowing all the little lanes and back streets to keep us safe. There's a new bike path alongside the golf course, with its magnificent protective fence (to save us from being hit on the sconce by a golf ball), Not sure where this is exactly but somewhere up there.
A ride out along Nobbys is always fun, and today with all the families out for Mothers Day we had our work cut out not knocking anybody over. A lovely 50km finishing at Broadmeadow station, with an express train in 2 minutes, was the culmination of a beaut day out on our bikes together. Thanks for coming everyone. A perfect day!
Danny
Weather Station, Newcastle - 8 May 2022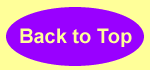 Danny, Cathy, John, Sue and Adrian picnicking at The Entrance - 1 May 2022
Eleven CCTCC members met at Wyong Rotary Park for an easy ride to The Entrance (T/E), led by Narelle and swept by Colin on the way out and Paul coming back. Weather was cool (14°C) but sunny and pleasant. It has rained quite a lot in the last few days, so Narelle led us away from flooded paths to keep our sox dry.
The pace was gentle and the absence of any hills made a very comfortable ride. We found ourselves in a couple of unknown spots, but, guided by Josie, Nazza got us to T/E intact.
We split up for m/t, spreading ourselves out over the entire length of the CBD, before coming back together for our reverse journey. I chose to continue in the same direction (anti-clockwise) going up Wilfred Barrett Drive for a quicker trip home. In the absence of any alerts to the contraire, I will assume no disruptions on the way back. By exploring a few nearby streets I managed to clock up 50km, and I see that Carol did about 37, so not a long ride.
Thanks everybody for coming, and to Narelle, Paul and Col for looking after us.
Danny
Josie and Glenn enjoying the lovely day at T/E - 1 May 2022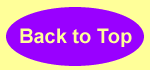 Meeting up with Pedro and Linda at Gorokan Peace Park - 24 April 2022
Raining when I woke up, so I decided not to ride to Wyong, but take the truck - good move! Didn't think anyone else would turn up, but to my surprise ten riders came. It still looked a bit iffy at that stage, so one of them just took off home, not saying who. That signalled the end of the rain, and it developed into a really nice sunny day. I changed the ride a bit, as I was leading, to go the other way round Budgewoi Lake, and have coffee at La Macchina instead of camping out at Lakes Beach.
At Gorokan, we caught up with Pedro and Linda, who had ridden all the way from home (about 4km), swelling our numbers for the day to 11, not counting Carol. The roads were quite soggy but navigable, and we rode towards Budgewoi and onto the bike path to Buff Point.
A quick stop there then continued on to San Remo where we installed ourselves at the coffee palace (La Macchina Espresso) for a delicious drink and some yummy flavoured bread. As we remounted to head back, Nicolette discovered her back wheel was buckled. We knew it must be a spoke and later discovered that a spoke had pulled out of the rim, destroying it, resulting in the need for two new rims. Got her back to Wyong but. Pedro and Linda peeled off at Moala Pde and went home for a very short ride, 35km after an extra loop. It was 46km for the rest of us.
We all got back to Wyong OK with no other problems, well pleased with ourselves for making the effort and reaping the benefits. Thanks for coming everyone. I know it's so awful to go home or not come on a rainy day, only for it to turn out beautiful. It happens all the time, especially on a Sunday.
Danny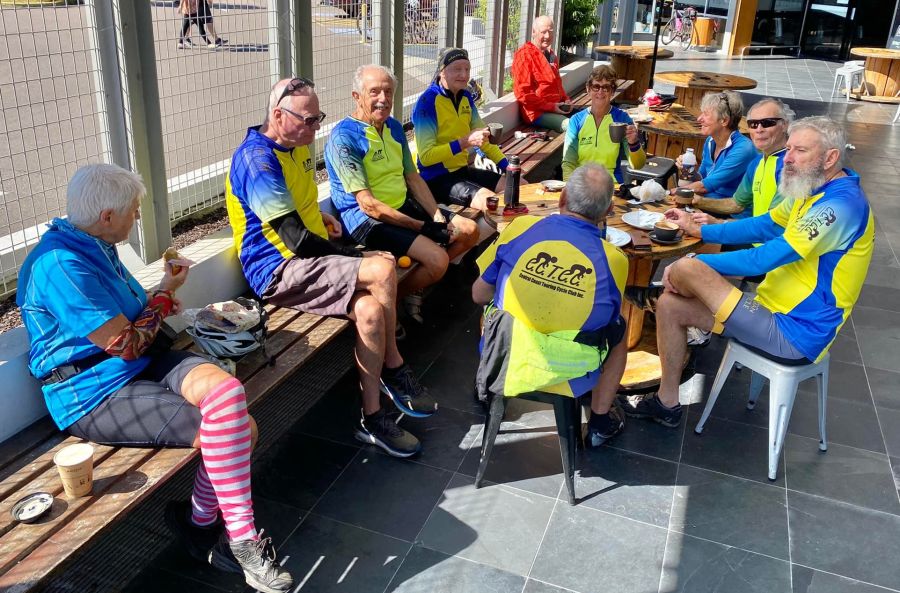 Morning tea at Northlakes shops - 24 April 2022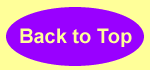 Big ride today starting at Wyong bridge, and heading south to loop Tuggerah Lake and Budgewoi Lake, anti-clockwise. Can't tell you much, just a 70km ride, nice weather.
Danny. On assignment at Merimbula.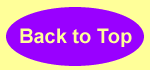 CCTCC crew on the Light Horse Loop - 10 April 2022
After a hiccup due to cancellation of early trains, 5 of us gathered at Bella Vista Metro Station. We cycled 2 km to Cafe Mckels at NorWest for a pick-up coffee where Andrew met us. Nicolette left us there as she had a fall just before the ride and decided not to ride.
At last we were able to cycle in sunshine and we headed off with Sue leading and Steve as sweep along the M7 cycleway. Our route took us through the Western Parklands. As we cycled through Nurragingy Reserve Sue came a cropper on a slippery path. Bruised and grazed knees were the result.
After a photo stop at the Chinese gardens, we cycled on to the Light Horse Interchange where we bumped into Adrian riding with some work colleagues. On to Rooty Hill and we all enjoyed coffee and/or food from the Vietnamese bakery, always good value. Here Steve took over the lead as Sue's knees had lost their power after the accident. After completing the ride along the M7 cycleway, where there were lots of cyclists enjoying the sunshine, we returned to our cars. At last a bike ride with no rain. Thanks to Paul, Andrew and Rob for coming along, it was a good 48km ride.
Sue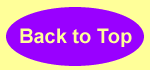 The crew at Soldiers Beach, Norah Head - 3 April 2022
Sunday's ride was to be to The Entrance but due to the flooding of the Cycle ways we decided to ride to Norah Head instead. Twelve riders showed up for a ride with Paul leading, due to Anne having an accident on her bike, and Michelle sweeping there then Greg took over after coffee.
We headed off our usual way to Toukley bridge dodging some potholes along the way we arrived at Wallarah Point Park for a short break then onto Peel St Toukley, to Aldi, crossing the main road we then headed up to WBD and onto Soldiers Point. It was quite busy there with whale watchers I think, and the seas were big and rough then after a photo we carried onto The General Store for coffee at Norah Head.
John E left us on WBD then at the Toukley Bridge Narelle & Michelle A left us to head off home while the rest of us headed back the same way via the new Cycleway to Wyong no incidents or flats.
Cheers, Paul M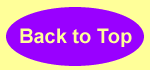 All 9 riders at Blacksmiths Breakwater, Swansea - 27 March 2022
Rain correctly forecast, but no thunderstorms. Eight members turned up at Broadmeadow railway station, three having come by car, and five on the train, all arriving on time for the start at 8.40am. Paul led the ride, and Greg swept up behind. A rainshower had fallen on Broadie minutes before, and another quite heavy one at Charmhaven half an hour earlier, so we put our jackets on and headed off to Adamstown and up the Fernleigh Track.
At the Whitebridge station Marshall turned up, thinking stupidly that we would have started at our usual time of nine o'clock, as Paul had told him. Anyway he did well to catch us, though we only set off just before 9.00. The track was soaking wet, and those of us without a front mudguard copped a faceful of spray from the front wheel, unless you could ride with your face out the side. Hard to maintain.
So that made nine of us, a very good turnout on what was definitely going to be a wet ride. I only had an old rainjacket with no zip, as I had forgotten to bring my new expensive jacket, so typical. Three of us were on e-bikes, and quite enjoyed the experience.
We took a detour through the back streets to Blacksmiths, then went out along the path to the end of the breakwater, where that photo was taken. On the way back it started to rain quite heavily, and we were fairly well drenched by the time we found shelter under the picnic area. It soon cleared up and we kept going to Swansea, over the bridge and back under it, then along the channel-side road to the picnic area past the caravan park. Paul had a flat tyre at this point, but managed to fix it quickly enough.
From there we went along the lakeside roads up to Macca's, where we had a nice cup of coffee and a questionable hamburger or something. Must say though, that the service is impeccable. By the time you found where to pick up your coffee and food, it was already there. And the coffee is really good at McCafé.
Rain kept spitting down most of the time, but we pushed on back to Belmont, taking the scenic route right around Pelican, the suburb, and then continuing up the Pacific Highway to Belmont. It was always about 20°C, but felt colder when you were out in the wind (funny that!), so that made things more comfortable.
We got back to Broadie before 2.00pm so people could catch the train, or drive back in comfort like me, Paul and Colin. And not have an 18km ride back home from the station in the rain. Thanks for coming all you lovely people, you're amazing! Some other bike clubs have been known to cancel and go straight to coffee if there's a hint of rain. Thanks to Paul and Col for their service.
Danny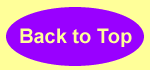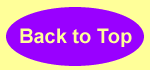 CCTCC at Wallarah Creek, San Remo - 20 March 2022
Blessed with beautiful weather today, fifteen of us presented at Wyong Rotary Park for a beaut ride all the way up to Chain Valley Bay. Danny led the day's proceedings, and Greg and Paulie took turns in sweeping up there and back respectively.
Down Wolseley Road to Hillview Crescent at Tacoma, up to Jensen Road for variety and to the end. Straight across Tuggerawong Road and onto the beautiful shared path by Tuggerah Lake. Further on towards Gorokan to where the old fish co-op was.
After a short pitstop we were off again over the famous Toukley Bridge, avoiding the main road by use of Peel Street, bringing us back to Noraville for the trip to Budgewoi. After a short break at the lake, where we admired several very smart English vintage cars, mostly Morris, Bentley and Jaguar, we kept going up Lizzie Bay Drive all the way to the highway and down Carters Road.
We gratefully notice that they have excised the difficult bike barriers at either end of the bike path in Chain Valley Bay, saving us several minutes getting everyone and their bikes through the barriers. When we were there a couple of weeks ago, we met a guy in a motorised wheelchair who had to get a key to open the padlock on the gate every time he wanted to go to the shops, so we'll give him the credit for the removal of the tank traps.
After a quick rest at Josh Porter Reserve, we headed back to the highway and down to San Remo where we enjoyed a lovely cup of coffee and delicious food at La Macchina Espresso. Some Toukley residents who rode to the start were allowed to take a shortcut home around the top of Budgewoi Lake while the rest of us pushed on back to Wyong.
The nicest part of this ride back was the visit to the Warnervale Wetlands, where we saw much wildlife, like swans and other waterbirds, a rat, and on Pollock Avenue, some peacocks. Possibly a sheep and an alpaca.
A lovely ride, thanks everyone for coming. Pedro was there even after his nasty fall the other day, but his non-attendance on Friday was due to a flat tyre in the morning. Thanks to my staff at the back, Paul and Greg. Greg has done about 9000km in the last year, including 4000 in 100km trips. Hope he caught the train back today. More photos on our FaceBook Group page here.
Danny
All 15 of us at Josh Porter Reserve - 20 March 2022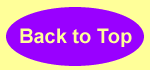 Everybody at Soldiers Beach - 13 March 2022
A cool morning soon developing nicely into a warm cloudy day, all jackets off and packed away, twelve riders, led by Michelle, on a course to Soldiers Beach, at Norah Head. Martin swept up, and Jenny on the way back, thanks guys!
Michelle varied the ride, trying not to retrace the same ground on the way back. Up Pollock Avenue, Jensen Road, to Gorokan Peace Park, for a pitstop. Continue along Main Road to the lights at the Beachcomber, along Canton Beach and up to Norah Head, with variety where possible.
Arriving at Soldiers Beach, see photo above, we ordered our coffee and snacks (not many), and enjoyed the brilliant scenery looking out over the beach and the turbulent ocean. We took a couple of photos, one by me of everybody else, and one by Martin of me, both skilfully combined as you can see, thanks Photoshop.
We then headed back to Wyong, with from-home riders peeling off at various stages. I stayed with the group till Martin had a puncture, then I went home, having covered 45km, with the ride average about 40. The ride continued, this time along the Wyongah lakeside path and the 'river road'.
Thanks everyone for coming, and thanks Michelle for an interesting ride. Don't miss next week, also from Wyong, also to Gorokan and Noraville, but then heading north around Budgewoi Lake, with morning tea at The Secret Café at Charmhaven, led by Danny. Sure to be lots of fun!
Danny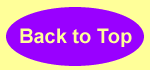 Stopping at Gorokan Park, on way round Budgewoi Lake - 27 February 2022
This ride is instead of Four Lakes and a Train, too many lakes and not enough trains. So Paul went with a nice easy one, Budgie Lake a/c, with coffee at Northlakes. We had 8 starters, with cloudy skies and the threat of rain. Paul led, and Colin swept up, thanks you guys.
We didn't get far down the 'river' road when the threat was fulfilled and a light rain started. All up we got a few small sprinklings, making us fairly wet, but we didn't care. The weather was warm and very humid, so no-one was cold and wet, just wet. The photo above was at our first toilet stop, and you can see we're not worried about the rain.
On the old road loop heading towards Budgewoi, Sue H got a flat, picking a nice quiet spot to fix it. We soon had it fixed with the men taking over, even though Sue was more than eager to do it herself. Around the top of the lake, past the Buff Point boat ramp, the other Sue came to grief with a dangling strap from her luggage reaching down and entangling itself in the back wheel, derailing the chain, complicated by the chain guard and needing about 15 minutes to fix. The rest of us were waiting at the warm water outlet, with helpful passersby keeping us informed on the progress of the rescue team.
To avoid the flooded pathway we rode on the roadway from Camp Breakaway down to the Charmy bridge, and into the Northlakes Shopping Center. There we had lovely coffee and stuff. Any reports that the standard of service or fare has deteriorated at La Macchina is totally disproved by today's evidence.
Afterwards we crossed the bridge and continued along the Pacific Hwy to Lowanna Ave and so on along the lake's edge, till I peeled off near my home. Haven't heard any conflicting reports, so we'll take it that they all arrived safely back at Wyong with no more dramas, or rain.
A lovely ride. If you were deterred by the threat of rain, you missed a good day out in the open air with cycling friends. Thanks to everybody for coming.
Danny
Enjoying a cup o' char at La Macchina - 27 February 2022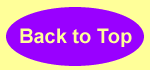 At Chittaway looking at the new installation on the lake - 20 February 2022
With Roy at the front for the second Sunday in a row, 16 riders assembled at Wyong Rotary Park for a spin around the massive Tuggerah Lake (try walking it). We picked up Annie at The Entrance (T/E) later. Weather was absolutely beautiful. A few riders, viz the Toukley contingent, plus Viv, me, Carol, Josie, and maybe John E, rode from home so had already done at least 17km by the time we saw them. I had done 11km from home too. We had a new lady, Ingrid, joining us for the first time on her e-bike. That's Ingrid and Josie in the photo above, with Pedro and Roy.
At a sedate pace, Roy led us down Tuggerah Straight and along Wyong Road to Chittaway, where we made a slight detour to view the latest artistic installation on the lake, a large representation of someone doing a one-hand stand in the middle of the lake. I didn't get a photo of the sculpture, you will have to go and have a look yourself, but I did get group photos.
The question arose, as it usually does - where will we have morning tea? Last Friday, Euro Bean café kept Moonie's backpack safe after he left it under a table, so I nominated them, not just because of that, but because they make excellent coffee and meals. When we got there, on this lovely Sunday morning, most of the Central Coast thought so too, and, not only was there no seating, but you couldn't get close to the counter to order. So we migrated further north, spreading out over several venues in a desperate attempt to get some hot caffeine. I finished up not getting anything, but still had to wait for everyone else. I did have a nice cuppa when I got home, but.
After m/t we set off, still at full strength, up WBD, me way in front due to my reluctance to ride right around the block instead of going up the short steep ramp to the bridge top. Roy wasn't keen to go on the 'new' bike path to Evans Road, which he claims never to have heard of, despite it being there for at least 3 years. However we talked him into it and now he's a convert.
With a pitstop at Gorokan Peace Park toilets, next to the famous Toukley Bridge, we were on the final leg of our ride. A few people whose home we had passed went straight there, and similarly I went home then too. I haven't heard otherwise, so I presume the last 13km went OK. Thanks to Roy for again keeping us on the right path, and to Pedro and others for looking after the other end. Thanks everybody for coming out on such a day, a wonderful ride.
Danny
Linda, Adrian, Rod and Sue lining up to see the sculpture at Chittaway - 20 February 2022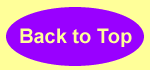 Roy's CCTCC team at Hidden Valley - 13 February 2022
Starting at Gosford for a ride to Ourimbah, 15 members of the CCTCC followed Roy up through Gosford CBD and along Mann Street on a mystery ride. You would think we would know all the paths and shortcuts on this route, but Roy tricked many of us. A warm morning but with cloudy skies turned into a rainy ride almost immediately - jackets on, then a few minutes later, jackets off.
Unerringly Roy led us northward all the way to Ourimbah, where we found three more of the team from Toukley way, who had started at Wyong, viz Pedro, Viv and Linda, who was on her first big ride since coming to grief a few weeks ago. Looking good now though!
Then up the magical Ourimbah Creek Road (OCR) leading to Hidden Valley, with farms and lovely scenery all the way to the end.
At about the halfway mark we entered Animal World, with the most amazing variety of farm animals, seemingly gathered to entrance (verb) meat lovers and photographers. I have included only one photo here but the rest are on our FaceBook Group page here.
We copped a bit of rain again on the way back down OCR, and when we got to Footts Road where we were supposed to detour for a scenic tour of the crematorium, nobody wanted to go, all opting for a direct route to coffee at the nursery.
With 18 of the club there, we could have had trouble organising the seating, but we did it ourselves and no-one objected. Just that Rod got the almond croissant which I fancied, so I had nothing but coffee. Just as well really.
Afterwards the Toukley contingent set off for the north, while the rest of us made our way back to Gosford, climbing the hill at Lisarow through the quaint old cemetery. Got some more rain, but we were used to it by then.
Thanks to Roy for the very special ride, and to our two sweeps, Greg and Paulie.
Danny
Some farm animals at Friendly Farm - 13 Feb 2022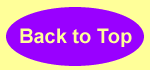 Paul with an installation near Mingara - 6 Feb 2022
Another warm and cloudy day, with 30 knot SSE winds for the 4th day, but very little rain. Glenn led our ride with 9 of us, 10 after we picked up Paul at Chittaway. We only had two light showers and some sprinkles all day - dead lucky really. I got home virtually dry, lifting my feet clear of the puddles along the bike path.
The temperature was a mild 21°C, so the wind was warm, thankfully. We rode from Wyong down the Tuggerah Straight, then to Chittaway before deviating along unknown streets through Killarney Vale, Shelly Beach and Batto Bay before coming to rest at The Entrance (T/E) CBD. We avoided the path around the lake as we knew it would be covered in water. Most of us had our jackets off by this stage as there was very little precipitation, or rain even.
We had heard from Nicolette who was keen to join us, but she went swimming instead, joining us for m/t at T/E. After caffè and toast we re-grouped as always at the T/E toilet, then headed straight back on the maligned bike path toward Chittaway and Wyong. A bit more rain, so everyone had their jackets on, I never took mine off. Not far short of Bluebell Park Martin had a flat so we stopped. At this stage, mindful of my having ridden from home, I decided to push on, as I had extra k's to ride before getting home. I finished up doing 65km, and the standard ride would have been 41, about.
I copped another light shower on the way home, but really my pants and shoes were only slightly damp after the ride, though Baz said it had been raining a lot north of Tuggerah Lake.
A lovely ride, thanks to Glenn for planning an interesting ride, and thanks to Martin and Jenny for sweeping up going out and coming back, respectively.
Danny
And so we say farewell to sunny The Entrance (Nikki's Pic) - 6 Feb 2022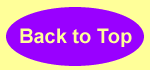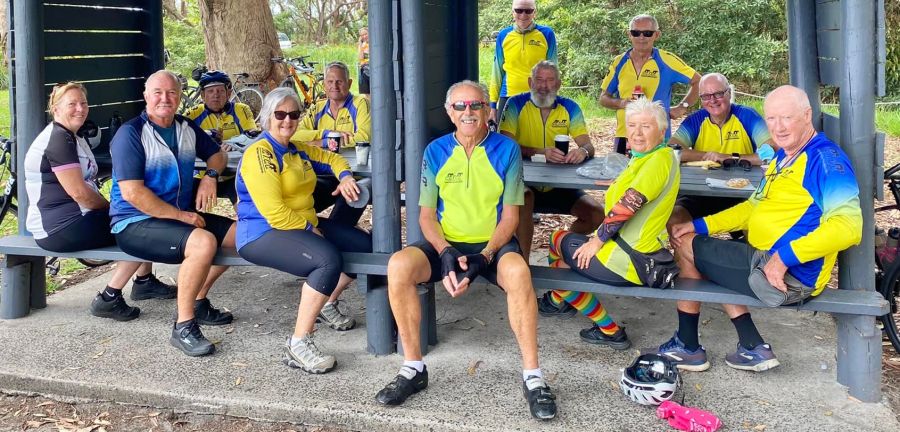 CCTCC crew at Batto Bay after topping Crackneck Ridge - 30 January 2022
Steve and Sue managed this ride, he at the front and she at the back. Seventeen riders made it to Wyong on a warm and sunny day, with no detectable breeze, for a well-planned and executed ride to Batto Bay and for some a hike up Crackneck Ridge.
From the Wyong River we rode up Gavenlock Road for a change, straight to Chittaway and around the lake to The Entrance (T/E). Then through the T/E CBD and up into Blue Bay, where my geographical self-awareness was lost, not regained until we got to the caravan park at Batto Bay.
Those who didn't want to attack the hill stayed below and got their coffee organised. The keen and energetic group, including Sue, our sweep, rode up the long and steep road, with me at the front on my tireless e-bike. Well done to those who rode up there.
Then a quick race downhill to the coffee shop, for me anyway, then to join the others at the picnic tables next to the forest. where the accompanying photos were taken.
Steve then took us on another mystery tour but eventually we found ourselves at Chittaway, and the rest is history.
Those of us who rode up Crackneck did about 48km, and those who didn't completed about 43km. Well done everyone. Check out our FB Group page for more photos.
Danny

Ready to ride back to Wyong - 30 January 2022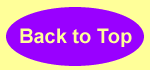 Nikki's photos, Ride from Gosford to Empire Bay - 23 January 2022
Twelve riders were on hand for today's ride, Glenn led whilst Martin handled the sweeping duties with aplomb. The scheduled ride for today was to be "Power on to Impact" with a coffee stop at the Impact nursery café on Empire Bay Drive. Unfortunately COVID has caused a few cafés to either close their doors entirely or reduce their opening hours and this café is closed at the moment with no indication when it will reopen.
As a substitute destination we stopped at the local café at Empire Bay and this proved to be more than satisfactory. Paul had a puncture coming over the Rip Bridge but mended it in quick time and joined us at coffee, albeit on the end of the line.
An uneventful ride back on the fairly busy bike path saw us complete around 40km. Thanks to those who attended.
Glenn.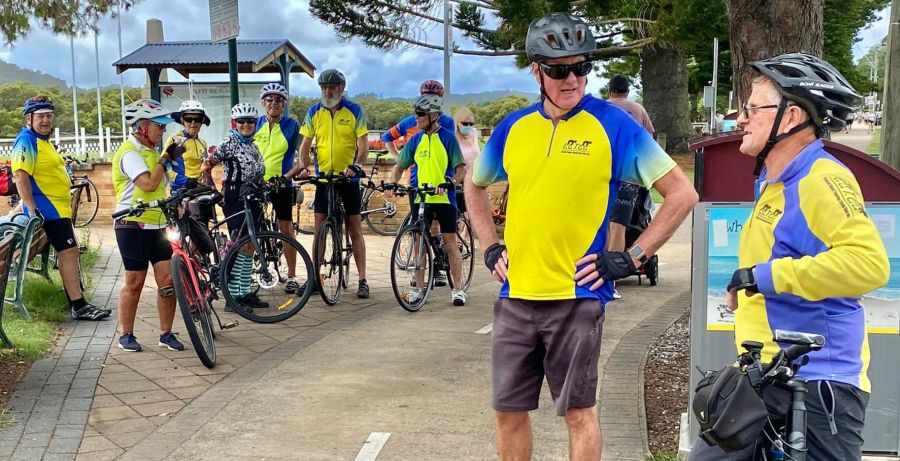 On the way back - 23 January 2022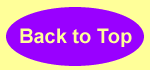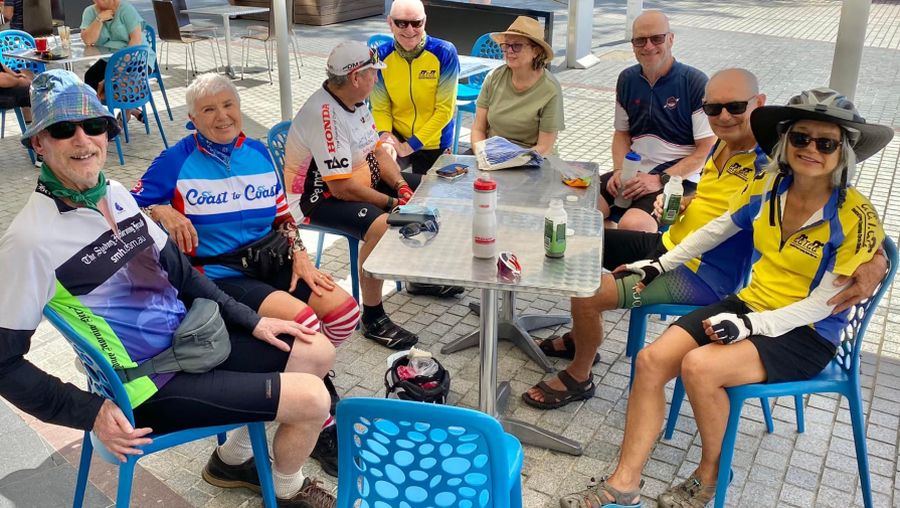 The crew with friend Narelle at The Entrance CBD - 26 December 2021
Total 8 riders including Steve in the lead and Sue as sweep set out on a ride which is an old favourite. Boxing Day Bash started out with a Bang. Newbie Reg's tyre exploded like a shot from a gun 10 minutes into the ride.No worries he fixed it solo in record time. We followed lake path to The Entrance. Narelle joined us for coffee and we all enjoyed the sea breeze. On our return Greg left us at the skate path and we continued back to Wyong. The bike path and The Entrance were all quiet and we couldn't work out where all the people were. Thanks to those who came on the ride - it was great to stretch the legs on a summer's day.
Sue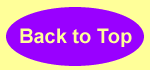 Roy's team at Wyongah - 19 December 2021
A hot day was forecast, but we got going at 7.00am and were back at 10.00am for breakfast at The Entrance (T/E) with the temperature only 28°C. Nine riders at the start, and Colin caught up with us after starting 45 minutes late (that's him at the back of the photo having just arrived). Roy led us on this lovely ride, and John E swept up, thanks guys.
So, an anti-clockwise lap of Tuggerah Lake, straight up Wilfred Barrett Drive, missing the new bike path, to the cemetery, and so on through Toukley/Gorokan and Wyongah, where we joined the scenic path at Prawn Beach Lane. No surprises or accidents, just pleasant riding all the way back to T/E. John and Josie peeled off homeward bound near Killarney Vale, while the rest of us went to our favourite Eurobean café at T/E CBD.
I made a mistake ordering my brekkie, thinking that the Big Breakfast and the Smashed Avo on Toast were the same thing, accidentally ordering both. The manager came out after I rejected the big brekkie, and I admitted I probably did order both, and was prepared to pay for them. But the manager, bless him, said, no we can use that for something else, and gave me back $20. I don't think it even cost that much. Won us!
The ride was about 47km. A very pleasant morning, despite having to get up at 0500. Thanks everyone for coming.
Danny
Waterbirds at the southern end of Tuggerah Lake - 19 December 2021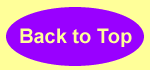 CCTCC Xmas party at Long Jetty - 11 December 2021
Saturday 11 December - Club Xmas Party! Eighteen members showed up and brought some lovely food, salads, desserts and drinks. Paul was there at 7.45am to claim our picnic spot. Something one just has to do, and Paul ensured we had our spot, thanks Paul. He also brought everything, including all the barbecue food, utensils, hot water stove and cooked it all... Thanks so much mate! Paul couldn't ride owing to injuries, but made such an effort for us!
The weather was a bit 'ow's-ya-father, with a 20 knot southerly blowing, 20° felt like 14°, so we didn't hang around too long after the bride and groom left. Still - a great party with such nice food, thanks everyone for bringing such nice stuff.
Sunday 12 December 2021 - Lakes Beach. The weather wasn't that much better next day when we had our Annual Lakes Beach Memorial Ride. A strong wind, but not as cold, in fact quite nice thank you! I (Danny) led the ride, with eleven of us in the péloton - a pretty good turnout considering the wind. Greg looked after the tail. See photo below.
A lovely tail-wind back to Gorokan and along Main Road, Toukley, and 'specially down to Budgewoi. Even coming across the top of Budgewoi Lake on the bike path the wind wasn't so bad. We missed Lakes Beach café for various reasons, mostly because I prefer San Remo's La Macchina. I wondered about overcrowding, but there was plenty of room, and the service was quick. The standard of coffee and almond croissants here is exceptional. No, not getting paid to say this. Barry had to get home as his leave pass was due to expire. Another slight variation in the route meant that we stayed on the Specific Highway right through Charmy up to the big roundabout at Lake Haven, where some nice car drivers let us cross the road towards Arizona Road.
Then through the beautiful Warnervale Wetlands to Warnervale Road, turning left into Minnesota where a workman in a car jumped out to tell us the road was closed from there to the hwy 2ks along, but that we could ride on the footpath, but don't go on the road! That test mastered, we came up to the problem - the sewerage was broken under the causeway, where there were many excavators and trucks, and an unholy stink, like an open sewer. We got through that and continued up to Figtree Blvd, Johns Road and Pollock Avenue back to Wyong, safe and sound.
A very pleasant ride, new routes for some, well worth the money spent. Thanks for coming everyone.
Danny
The crew at Toukley Bridge, with spray coming off the whitecaps - 12 December 2021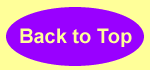 Greg's Pic, Gosford Sailing Club, heading for Umina - 5 December 2021
Nine riders turned up at Gosford Sailing Club for the usual first week in the month ride to Umina, and this time I decided to come. Weather was iffy, cool, with a good breeze (15-25knts SSW), and some rain at the Umina end.
Roy was our leader, more of that later. Rob had his funny little fold-up e-bike, Ros had her big e-bike and I had my mussel bike. Col looked after the tail end, thanks Col and Roy, keeping us all tidy and neat.
Into the stiff headwind, but not as bad as it looks with the Sea-Breeze windspeed, the usual way along the coast towards Woy Woy then Umina, and continuing along the seaside to USLSC.
Paul and Nikki came to join us there for coffee, and brought the rain with them. Nobody went for a swim.
On the way back Roy took us a different way to what he knows, so we finished up lost, and Annie with a small crew took a less hilly route, and we didn't see them again for ages. I went with Roy's péloton but left them after I realised where we were and took off after the sensible team. I caught them along Brisbane Water Drive, then Roy caught us too, minus the rest of his team. Anyway, at that stage Annie went home and the rest of us headed back to Gosford with me leading as Roy was waiting for the rest of the guys. We all came together for a debrief at the sailing club before we headed off home.
I had some lunch at the Eat Street café and while I was there a girl dropped her car-keys on the ground and they slid under the counter, where they stayed for the remainder of my lunch while the girl and her friends tried to retrieve them. After I left for home I remembered I had a long bar with a hook on the end to hold up my tonneau cover, but I didn't go back.
A lovely ride of about 47km with plenty of adventure.
Danny
Rob, Annie, Sue, Col, Paul and Roy at the beach at Umina.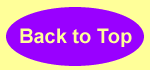 Hi all! We just had a short ride today due to our AGM & BBQ at Long jetty. With a very light rain we started at Long Jetty where the AGM was being held to save riding back to the previous starting point at Wyong.
There were quite a few puddles on the cycleway so lifting the legs up was the option. Riding to Bluebell Park for a drink stop there was an orienteering event going on and Heiko, a club member, had entered but just as he got to the start we took off so he just missed us but later turned up for the AGM.
Heading off to Chittaway then turning onto Wyong Road cycleway or better still the Jungle, not all that well maintained but is rideable, then onto the lights on Tumbi and Wyong Roads crossing onto Eastern Road all the way to the turn off into the Batto shopping centre then under The Entrance Road to Bateau Bay Road then down Bonnieview Street to the lights on Entrance road, back to the Cycle way and back to our BBQ where the guys had the coffee and food ready so was good timing.
Thereafter we held the AGM then it started to rain again towards the end. It was a short AGM.
Just Big thanks to all those who turned up and helped out. Thanks to all the leaders for taking the time to lead the rides over the year and thanks for the previous committee members standing again and were all voted in.
Cheers all
Paul M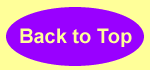 Nikki's photo, Club riders at mouth of Wyong River - 7 November 2021
Despite threatening clouds and forecasts of rain, fifteen riders turned up at Wyong for today's ride named "All the Rivers Run". Basically a ride to the ends of Wyong River and Ourimbah Creek to see the lake up close. I (Danny) was the ride leader and Paul was my sweep.
Over the Wyong Bridge and straight down South Tacoma Road to the very end, not just of the bitumen but of the western shore of Tuggerah Lake. Then back up the only access road to Macpherson Road, where we lost a couple of our number, viz Rob and Nick who went home. Up MacPh Rd to Gavenlock, right along to the other end to the Pacific Hwy, where we lost a couple of the women for some reason. Baz went home too.
The remaining faithful retinue stuck with me to the end of the ride, thanks guys. Then under the Wyong Road bridge, over it, and under again at the other side, leaving us at Lake Road, our favourite shortcut to Geoffrey Road, Chittaway Bay. Down said road to the very end, only this time we didn't go through the bush, as it was the same as the end of South Tacoma Road.
It did rain lightly on us, but as it was warm and calm we just sucked it up. There was an earnest request for coffee, so we headed off to Blue Bell Park and walked across the road to Lana's for beautiful coffee and nice food.
Back on the road after a big day out (about 30km at this stage), we struck out for Wyong along Wyong Road and The Tuggerah Straight, in gentle rain all the way. Ros had a puncture on Chittaway Road, so everyone stopped while Paul fixed it. I helped too of course. Back at the ride terminus we all said goodbye and got in our cars, except Annie who caught the train at Tuggerah, and me, as I rode from home. The distance for the basic ride was 37km, and I notched up 61 riding back to Lake Haven.
Pop off the wet togs and relax, job done. Thanks everyone for coming on this traditional ride, sorry about the rain but we've been very lucky the last couple of weeks. Next week Andrew is taking you around Tuggerah and Budgewoi Lakes, while I am holidaying in sunny Merimbula. Cheers!
Danny
Col, John, Annie and Martin at the end of the universe - 7 November 2021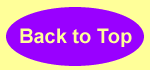 Half way to Norah Head from Wyong - 31 October 2021
Eighteen riders joined us at Wyong for our Coffee Ride to Norah Head, with a gorgeous morning, sunny with no breeze. Paul took on the duties of leader, and Colin swept up for the whole ride. Thanks to you guys. We had a new guy, Rod, who had been in touch and was there as a result. A good contingent of Toukley riders who rode to the start, and peeled off on the way back.
A very pleasant and uneventful ride to Toukley followed, with a trip down Peel Street with a bit of bike track included. Paul calculated a smart way up to the Head, with a road crossing at the pedestrian refuge.
When we got to the General Store, there was a queue about 50 meters long, causing some members to go home for coffee, rather than wait an hour to get served. However, queues are funny things, and we got served within 10 minutes and had our stuff in another 10 minutes, so definitely worth waiting.
Eventually we headed back the same way we had come, except we made a detour at Prawn Beach Lane (PBL) to go on the lovely new shared path. Rod, the new guy, didn't know about waiting on corners and rode straight past Paul on the corner of PBL, until he found himself quite alone, so backtracked to find us again. By-the-way, his new bike is the same model as my old mussel bike, only all black, and very pretty.
As we came out again onto the Tuggerawong Road, I turned back to go home, completing 53km, while the others on the basic ride did 41km. A very enjoyable ride, very satisfying. That's the beauty of our chosen sport - being with friends, getting exercise, fresh air, seeing new places and the pleasure of bike-riding. Yeah!
Danny
On the Prawn Beach Bike Path, Rod's at the left in the orange jacket. - 31 October 2021/span>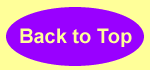 Glenn giving a Trivia Contest at Hidden Valley - Sunday 24 October 2021 (Greg's photo)
Fourteen riders attended at Gosford Sailing Club to ride with Glenn to Hidden Valley at Ouirimbah this morning. Conditions were perfect and an enjoyable day was expected.
Glenn took us out through the centre of Gosford and up to Narara Valley Way and Railway Avenue to the Pacific Hwy at Lisarow. With roadworks going on there, we weren't sure whether we could get through safely. Glenn decided that we would manage the 100 meters or so of narrow road till we reached the safety of the new dual carriageway. He was right, no cars were present during this manoeuvre and it was much easier than finding some rocky path through the cemetery.
Soon we were at Ourimbah Creek Road (OCR) and heading up the valley to a delightful rural farmland. Plenty of cows, horses, alpacas and unicorns till we reached a stopping point where Glenn held a Trivia Morning, where he told us about a concert, just after the famous Woodstock concert, which was held in this area with a lot of famous Aussie music acts playing, such as Billy Thorpe and the Aztecs amongst others. We then rode to the end of OCR, then rode back to Ourimbah for coffee. On the way back I found my little alpaca friend (Arabella), who came running over to see me. I took a picture of her (see below).
They were very strict at the Gardenia café, checking our vaccinations and signing ins. Some people chose to sit outside the caf. This is a very nice place with excellent food and coffee.
Afterwards we headed back towards Gosford, this time taking the path through the cemetery, which turned out to be a very pleasant experience, uphill but not too steep, with an old cemetery with ancient gravestones, some depicting the resting place of several very young people from around 1954, who possibly died during the polio plague.
Glenn took us back a different way, finishing up on Manns Road then the CC Hwy back to base. A very interesting ride, thanks Glenn for taking us, and thanks to Paul who swept up. Thanks everyone else for coming and making it such a pleasant day.
Danny
Danny and friend at Hidden Valley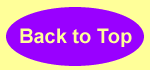 Morning tea at Shelly Beach, NSW Central Coast, Sunday 17 October 2021
A very good turn-up today, with 22 riders present, so many that we had to split the péloton into 2 groups to meet Covid-19 restrictions. Weather was cool to start, but soon blossomed into a beautiful spring day.
Paul took one group and Glenn another group. We took different routes but managed to bump into each other on the way to Shelly Beach SLSC café. Glenn has an intimate knowledge of Batto Bay and confused everybody on the way.
We met up again at morning tea where, despite warnings from the staff that coffee would take 25 minutes, we all had our caffè and cake in a reasonable time. It was a very relaxed atmosphere at the surf club, on the first Sunday of freedom.
We finally pushed off for the return journey, but in one big group, as three Noraville members from the Toukley club decided to head home via Wilfred Barrett Drive, not scared off by the roadworks, which was the reason we were given for going back to Wyong via Tuggerah. I accidentally followed JD towards The Entrance before realising that everyone else was missing and found them again.
My distance from home to Shelly Beach return was 58km, Nikki did over 60 as she did extra kms at the end so she could stay on her bike, which is where she likes to be. The basic ride was about 37km. Thanks to Glenn and Paul for leading, Martin for sweeping. It was lovely to see everyone again after a long break. I particularly liked Andrew's new e-MTB. And Heiko's retro single=speeder in pastel colours.
Next week we are going to my favourite place, Hidden Valley at Ourimbah, starting at Gosford. See you then.
Danny
Seagrass sculpture of a polar bear at Chittaway - 16 October 2021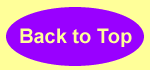 Rides have started today, with a coffee ride to Umina. There is a new calendar on our Ride Calendar page here.
The riders, plus Jenny and Brenda, at Jenny's for m/t - 20 June 2021
Sunday 20 June – Back Roads to Bateau
Eight hardy cyclists met at Wyong, Danny (in mufti) joined us to check out the day's program. With Steve in the lead and Sue as sweep we set off. With such cool grey weather, but no rain, there was little traffic on the cycleway round the lake and The Entrance was deserted.
Our route gave us a good view of huge seas and then we turned inland on quiet back roads. Our ETA for morning tea at Jenny's house at Bateau was spot on. Josie was already there and Danny and Brenda soon joined us. We enjoyed hot drinks and cakes sitting on the deck overlooking her garden, our special thanks to Jenny. The garden featured a sculpture of Lola (a bikini clad lady with swim goggles ready to dive into a pool). She can't have been feeling the cold.
Anne decided to return via the lake so the rest of us continued through Tumbi Umbi and on to the lake path to Wyong. Our intrepid group beat the elements and the only complaints were wet feet and cold hands. Thanks to everyone for coming - what a great day. More photos on our FB Group page.
Cheers
Sue
Sue's shot of Jenny's visitors - 20 June 2021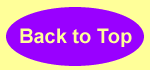 CCTCC ride members at the mermorial to very early seafarers, bearing poetry by John Masefield, or someone - 13 June 2021
A perfect day for cycling, Glenn leading 14 club members. We saw Jane and Heiko but they didn't join us. Sunny with no perceptible breeze.
All rugged up on a very chilly morning, off to Woy Woy on the bike path. Across to Spit Bridge and right up the hill to see the stone memorial at the top. Just some ancient poetry. From there we jumped straight on to the bridge, no going up the little pathway, except for me, and across that magnificent bridge, but no time for photos, despite the wonderful views.
Then make our way across Empire Bay Road, always tricky, and into the world of little pathways and steep hills. Glenn had booked a table for 14 at the Kincumber Post Office café, for 11.30am, so we had extra time, which Glenn tried to fill with extra-curricular activities.
On arrival at the caf, we were glad we had booked, as there was a queue to apply for a table, but we just breezed in, having provided a $50 deposit. Considering how busy they were, we didn't have to wait all that long, John E was the most outspoken about the delay, and he didn't even buy anything! Anyway it was all gorgeous, especially the waitstaff, and the Maitresse d' looked just like Kitty Flanagan, but a lot younger.
On our way again, on roads that I'm sure I've never seen before, up a lot of hills and finally back to The Entrance Road. Didn't have any dramas, no prangs and didn't lose anyone. Thanks everyone for coming, and thanks Glenn for leading, and Paulie for sweeping up.
Danny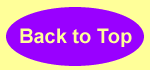 On arrival at Central Station - 6 June 2021
Another brilliant cloudless sunny day, if somewhat freezing at 7.00am, when we caught the train from Tuggerah. All up 20 of us made our way to Central Station for the beginning of our exciting Big Day Out in the big smoke. Paul devised and executed this ride, coming down last week and doing the whole thing himself as a reconnoître.
We started off riding down through the city to Mrs Macquarie's Chair, then back up to the Terrace on the Domain for coffee, quite a posh café, where we had our first coffee and something nice to eat to get us going for the big ride.
Then we rode down to Circular Quay then up on the Cahill Expressway for a look-see and a photo opp. Back down to road level and through The Rocks and under the Bridge on Hicksons Road. Paul kept stopping us to explain the history and features of each interesting place we saw, and did a very good job of it. Any passersby would have thought we were a touring group with a professional guide in place.
We continued on around the harbour's edge and into Barangaroo before crossing Darling Harbour on the Pyrmont Bridge. We then rode through Pyrmont and towards the Anzac Bridge, where we managed to get from one end of that giant bridge to the other without actually going across it. There were plenty of short sharp hills which tested us out, and I was wondering why I didn't bring my e-bike today instead of my mussel bike. Still, good exercise! The reason was that the e-bike is too heavy too wrangle in and out of the truck, and in the train, and up the steps at the Sydeny Harbour Bridge. We eventually found our way into Balmain and onto the ferry wharf, where we just managed to catch a service going to North Sydney - lucky!
Once on the north side Paul took us to Luna Park for some more photos before leading us to lunch at Kirribilli. Time was pushing on, despite the short distance we had ridden, but such is the demands of a guided tour. We lost our back markers a couple of times so Paul had to go back and find them. By the way, Martin was our sweep, and despite a couple of hiccups did a good job on his e-bike.
After lunch we had the prospect of climbing up to road level on the SHB, up many flights of stairs. Some e-bikes had a 'walk' mode which helped a lot, but you still had to walk up many steps, which isn't easy at our age. However, we managed to cross the bridge and finished up at The Sydney Observatory, where we saw a blushing beautiful bride getting her photos took. It's also a good spot for shots back over Darling Harbour and Barangaroo.
From there it was an easy run down to the southern end of the city, along bike paths, but quite squeezy and with short traffic light sequences, breaking us up. We all finally came together near Central Station where we soon caught a train back to the bush. The boredom of the long train journey was relieved by sitting near someone interesting (Carol) and talking about all our travel experiences. Before we knew it we were back at Tuggerah and heading for home, just as it was getting dark, having spent the whole of the daylight hours engaged in this wonderful touring experience - well, that's the name of the club, eh!
There are many more photos apart from the ones shown here, and they are on the FaceBook CCTCC Group page here. Thanks everyone for coming, an outstanding effort and rewarding for Paul who put so much work into presenting the ride. The distance covered was about 35km.
Danny
A group of happy riders - 6 June 2021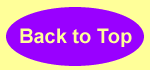 Re-group at Gorokan (Maree, Linda, Viv, Andrew, John, Greg, Barry, Steve. Missing: Danny, behind camera, and Colin, at the toilet) - 30 May 2021
Ten riders this morning, good turn-up on such a cold day. About 14°C, with a SSW breeze of 15 knots, rising to 17° maybe and breeze up to 20 knots. But, despite all that, it was a lovely day, sunny/cloudy, clearing to sunny, with no rain, only a hint of precipitation at 0800 near Gorokan.
Andrew led us and John Eddie swept up, although I did take over the tail at Budgewoi and quite liked it, strange for me. I may do the tail from now on, happy to help. Andrew led us on a direct route up Main Road, Toukley, and onto the footpath from the roundabout all the way to Budgewoi. Much more relaxed than going on the road, thanks Andrew!
Once we turned into the wind at Budgie we noticed how freezing it was, but ploughed on regardless. It's a lovely ride along the north shores of this lake, with the best view reproduced below in a photograph. Stopped at Buff Point for a wee break, then continued on to San Remo, where my local knowledge helped us find the Northlakes Shops and La Macchina Espresso café where we had a very pleasant m/t out of the breeze.
Back on the road, we pushed into the wind all the way up the Pacific Highway to Bunnings at Charmhaven South, where we successfully negotiated crossing the hwy safely before riding down to Arizona Road and Hakone Rd and the wonderful Warnie's Wetlands. Another pinch-point at Sparks Road, but we got through that OK too.
Up to Minnesota Road and along the entire length of that cold mid-west state to the highway again. Andrew led us straight through into Figtree Blvd, then doing a u-turn around the close-by roundabout back to the highway for an exposed ride back to Pollock Avenue, while Linda, Baz and I, Toukley refugees, headed back east to home nearby. A good representation of the Toukley club too. When I got home I had 57km up, a surprise to me, so I suspect everyone would have close to 55 for the day. Well done CCTCC club, a beautiful ride on a fine and brisk day.
Next week of course is our postponed adventure into the big smoke, so make sure you catch that early train. See you then. Thanks to Andrew and John for their guidance today.
Danny
Beautiful scene from the top of Buff Point, see the choppy water? - 30 May 2021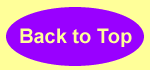 View over Bar Beach - 23 May 2021
While rain was forecast, it never happened, just sunny cloudy beautiful weather. Fifteen riders met at Broadmeadow station, some driving there, some riding, others on the train, for a very interesting and exciting day.
Pedro and I (Danny) drove to Belmont then rode our bikes up the Fernleigh Track, giving us about 65km for the day, the basic ride was about 32km, but Greg rode up from Erina for a total of 109km!
First stop of the day was Macca's Broadmeadow, which is very friendly to elderly non-technical riders and we didn't have to press any buttons to get our stuff. But we did sign on the Covid-19 QR scanner. Then a pleasant ride through the 'burbs near Throsby Creek to the Stockton Ferry Terminal where we just made it onto the ferry before it left. Greg had gone to the toilet so missed the boat, and we didn't notice till Glenn did a head-count on the other side. There we found our old friend Lindsay, looking well and casual, who made up the numbers till we got Greg back.
We then rode out along the point to the ocean, looking across the river at all manner of watercraft, and got some good shots. After a quick look around Stockton, including the old power station, used to supply high-preasure water to drive hydraulic engines for industry, we rode back to the ferry and said goodbye to Lindsay.
Back on the Newcastle side, we rode up to Nobbys Beach, but not to the end of the rocky point, then up the hill to Bar Beach - a hard slog for the muscle-bike riders, pleasant for us e-bikers. We had lunch at Bar Beach Café which, despite being swamped by hungry beachgoers, managed to feed us in good time, and very delicious too.
Then we rode back to Broady, while Pedro and I rode back down the FT to Belmont. Thanks to Glenn for leading the ride, and Boston Bill for sweeping up. Nice to see Paulie back on the bike. Thanks also to everyone for making the big effort to get up here. I think Sue Hunt was the furthest to come. There are more photos on our FaceBook Group page here.
Danny
Waiting for the ferry to take us back across the Hunter River - 23 May 2021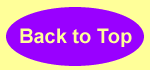 Friendly alpacas on the Hidden Valley road - 16 May 2021
Very cool this morning, about 13°C at 0900. Roy was leading the ride from Wyong Rotary Park to Hidden Valley, up Ourimbah Creek Road (OCR). We had 5 riders at the start, but Greg met us at the start of OCR, and we stayed six till he rode home from Chittaway, after catching the train up from Gosford.
There were Roy, Greg, me Danny, Carol, Heiko and Martin, who volunteered as Sweep. Very little traffic on OCR, just a couple of horse riders, and of course many farm animals, a wonderland for children to see. Sheep, cows, alpacas, horses, goats, unicorns.. Kiddies' paradise!
Due to an executive decision (forgot) we missed Palmdale and therefore Ffoots Road, but nobody complained. It was still freezing in the shade of the trees, but quite nice in the sunshine. There was a bit of a cold WSW breeze of around 7 knots, so in our faces heading out, but nicely behind us on the way back down the creek valley to the nursery where we had coffee.
They did warn us that the coffee would be about 20 minutes, which was alright by us, except for Heiko, who refused to pay for waiting, but waited anyway. The café had the wrong labels on the cakes, so I finished up with a pain au chocolat, instead of an almond croissant, which was what I wanted,
We were soon on our way again, down Burns Road to Enterprise Drive, thankfully not too much traffic this morning, and back to Tuggerah Rail, where I left to visit Cycology to buy a new mirror, having smashed the old one getting my bike in the truck. Bugger! Forty buck mistake!
While few in number, we had a grand day out, thanks to Roy and Martin for looking after us. There are more photos on our FaceBook Group page here.
Danny
Four of us paying attention at the top of OCR - 16 May 2021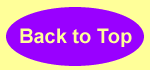 Rest break at Toukley Bridge, Nikki's in the other photo. - 9 May 2021
Ten members turned up today for my ride to Chain Valley Bay North (CVBN), despite the weather looking dodgy, ie cloudy, cool, spitting rain... They were me Danny, Nicolette, Greg, Pam, Merilyn, Graeme, Andrew, Carol, James and Heiko. Hugh wasn't able to do our ride owing to medical stuff, but we saw him at coffee.
James was our sweep, but we stopped whenever necessary to avoid anyone getting lost. First we rode to Gorokan Peace Park for a wee break, then up through Toukley to the end of the Main Road, turn left at the roundabout for a sprint down to Budgewoi, where we had another catch-up.
Continue up Lizzie Bay Drive to the highway, right, left, and we're in CVBN, God's Waiting Room. After a spell at Josh Porter Reserve, where there were a few people enjoying Mothers' Day, we headed back to the highway, and Doyalson, completely missing the Lake Munmorah Shopping Centre, as we had our little hearts set on La Macchina Espresso at San Remo, for excellent coffee and service.
The café at La Macchina was full, but they treated us as take-away customers so we didn't have to check-in, but we did all have our masks on. The almond croissant was delicious and so was the coffee. Hugh popped in to say hello, but we weren't going his way.
Back on the road, we rode south along the hwy all the way to Lake Haven, but I couldn't go straight home. The trickiest part of the ride was crossing the highway at the nursery near Bunnings, but a kind driver stopped for us. Back through the Warnervale Wetlands and down Minnesota Road to the hwy, follow the hwy round to Pollock Avenue and back to base from there. No punctures, no falls, no chain dramas, just a lovely ride with friends. It started raining just as we arrived back at Wyong, but by then we didn't care. Thanks for coming everyone - such a pleasing ride! Don't forget to note your printed calendar that Sunday 6 June is the City of Sydney ride, previously listed for today.
Danny
At the Gorokan Peace Park, with Nicolette - 9 May 2021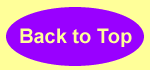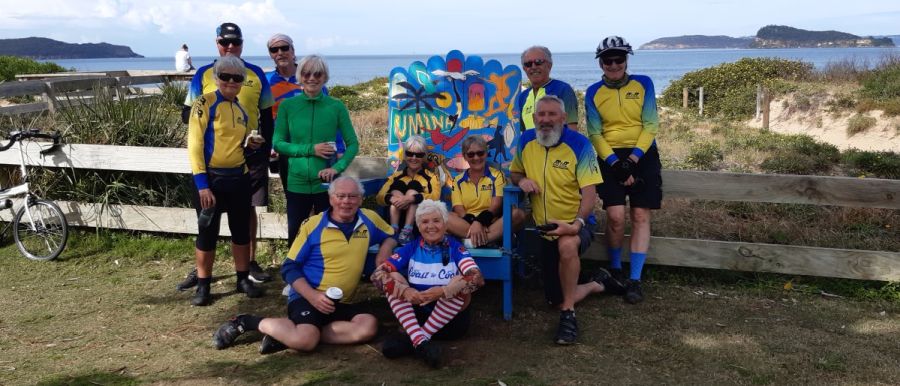 Well-disciplined crew at Umina Beach - 2 May 2021
A perfect sunny autumn day and a relaxed pace made this a very pleasant way to spend the morning. Anne led 12 of us to Woy Woy where we were met by Margaret and Paula. Now 14 riders we continued on to Umina Beach Surf club for coffee.
Our return route was a "new" route through the quiet back streets of Umina Beach and Woy Woy. While we followed the creek we encountered some sand and gravel and we pushed the bikes rather than riding. A few departed before reaching Gosford, for a total of 42km. No incidents and no punctures on this Classic Favourite, thanks Anne for leading.
Sue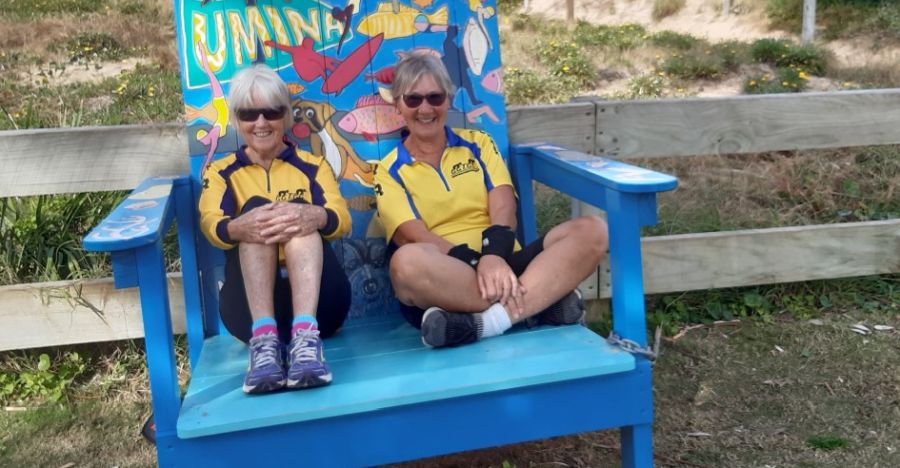 Two little girls at the beach (Margaret and Carol) - 2 May 2021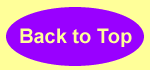 View of the City of Newcastle over Throsby Creek - 25 April 2021
I had been dreading this day for weeks, but it turned out to be one of the best rides of the year so far. Eight riders attended at the early hour of 0830 at Wyong Rotary Park.
They were Viv, John E, Col, Andrew, Greg, Roy, Nicolette, and me, Danny, leading. The weather was fine and sunny, but a bit cool to start, but not enough to make me bring my new jacket. In the sun it was nice, and stayed very pleasant all day.
At Budgewoi we met a big group of guys on MTBs, with a support car. We told them we were riding to Newcastle, and they said 'We're riding to Toronto and Kurri [Kurri]!', so we just shut up and got on with it. At the iconic Big Prawn at Crangan Bay (2259) we took a photo as a proud record, then continued on towards Swansea, bumping into Marshall before the Murrays Beach turnoff. He had ridden down to meet us and we were happy to have him, as he was the only one who knew his way around Newcastle. We got a phone call from Paul, to say he would meet us at the Belmont Station with a sore knee.
At Swansea we had planned to dine at Macca's for m/t, but Nikki suggested a new café overlooking the channel. When we got there it was closed, as were most of the other cafés due to ANZAC Day holiday. We eventually re-discovered 'Cozzies' in the main drag, and ate our stuff outside on the seats/table. Very nice and not too slow service.
After an urgent stop at the Blacksmith's toilet, we continued on up the highway, till we were pulled over by Paul, who had decided he couldn't ride as his sore knee was too painful after all, after being hit by a car on Thursday.
Up the Fernleigh Track, where an idea was hatched that maybe we should make the most of such a lovely day, and being at Newcastle, to wander up to Nobbies Beach for a squizz. John and Roy opted to catch the train from Broadmeadow, no recriminations from the rest of us as they had done such an amazing job, at 79 and 84 years old respectively.
So the rest of us, with Marshall leading the way, rode up some mystery streets, then found ourselves on Throsby Creek (see photo above), on our way to the busy and exciting picnic that is the Newcastle city. Despite all the people, we managed to get some lunch (I had a delicious Wagyu hamburger de-luxe from the SLSC café), and more coffee for those who needed it.
Marshall then took us to the Newcastle Interchange, which I had never seen, and left us to catch our train back to Wyong. We were all feeling very chuffed at doing the big ride (about 85km) and joining in the holiday festivities in the beautiful regional city of Newcastle. More photos on our FaceBook Group page here.
Danny
Nicolette getting her leg over at Nobbies Beach - 25 April 2021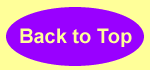 In the morning sun, CCTCC has its first break - 18 April 2021
A chilly but fine morning of about 13°C with 20 riders present, and the promise of a few more as we made our way towards Woy Woy. Roy led the ride, and Boston Bill swept up the remains. At one stage we had 23 riders, then 21 then 22, then 23 again as Greg caught up with us at Davistown after missing the start and deciding to catch us going the other way.
As is always the case on Sundays on the 'peninsula' there was a lot of traffic, but everyone was courteous and patient, even us. We picked up Annie at Woy Woy, but lost Ros and John soon after due to illness. Jenny and I were on our e-bikes, and made the most of them on the hilly terrain. I was amazed at how stoïc and determined everyone was, what with all the hills, especially with me flying past on my magic machine.
Eventually we reached Davistown, the highlight of our trip, where our organising skills paid off as we all sat together to enjoy our lovely coffee and carrot cake. We all signed on with the QR code, eventually, and were checked at the table.
Our usual route out of Davistown via Saratoga was abandoned by Roy, who took us back up Davistown Road, with many hills, rather than the waterside way, which is about 3km longer. Different, OK, and we all reached Avoca Drive intact, with no word of complaint, so well done everyone. Some riders were a bit slower, but we waited for them. By-the-way, we had a newbie today, Alison, who was used to riding her bike 15kms at a time, so good on her for giving it a go.
Nicolette and I agreed that we wouldn't ride any further than the set ride, to round up to 50km, so she recorded 44km while I fibbed and got to 50. Sorry!
All up, it was a very enjoyable ride in perfect conditions, thanks to Roy and Bill - well done everyone!
Next week is my ride to Newcastle, return by train, starting at 8.30am at Rotary Park Wyong, next to the highway bridge. If you arrive late, you will be able to catch us if you speed up a bit, going on the river road to Gorokan and Noraville, Budgewoi and Lizzie Bay.
Danny

View off the Rip Bridge, with somebody's passing helmet in shot - 18 April 2021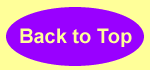 Lake Budgewoi and westerly wind - 11 April 2021.
At least a dozen members bravely attended the Wyong start of this Grade 6 ride out to Cooranbong, via Jilliby Road and Dooralong. Michelle led the ride, not sure who the sweep was. There were many hills and a gravel section, so going was slow.
Without my e-bike I couldn't do the ride from Wyong, so I rode from home to meet the others at the Relish Coffee House (checked my NSW Service App), Cooranbong, wearing my club shirt. That was 25km, and hard yakka heading into the westerly wind of 15-20 knots. I had my coffee and a snack and was heading back when I met the others coming up from Mandolong Road. So I followed them back to the café for a quick chat. I had already been there for an hour so only stayed for a few minutes before heading back home with a tail-wind, much nicer. My totaL distance was 60km, and the main ride was about 66km. All well over 500 meters vertical.
Maybe I'll get a report from Paul, otherwise, this is it. Thanks everyone for coming, and thanks to Michelle for leading such an interesting and challenging ride.
Danny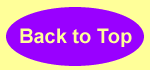 Pearl Beach Riders with Christopher, our newest member
Hi all
Good weather for the 8 of us that turned up with Roy leading and Bill sweeping. Others were John A, John L'Es with his Ebike (nice Bike!), Paul M, John O, Sue H, and Greg H. We headed off towards Woy Woy for our usual stop then headed under The Rip Bridge to Umina. Then to the start of the climb up Mt Ettalong when John L'Es took off passing us all up the hill to the top then waited for us there after we all dropped down to Pearl Beach for coffee and cake. After the break, we started back and John E and Greg took the cliff face while the others rode up, most walked the start of that steep section except Roy the wonder boy who rode up all the way and John L'Es reaching the top. We flew down, I reached 60klm going down, then we all regrouped at the roundabout at the bottom.
As Roy wasn't familiar with the back roads, Paul took over the lead till the lights at the Pool, then Roy took over again. He stopped for a photo with a young boy on his bike (see pic above) at Woy Woy then we rode back to the start. Thank to Roy and Bill for leading and sweeping, it was a good ride with 54klm all up.
Paul M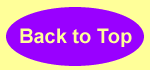 Club Holiday in Nambucca April 2021
Hi All
I hope you all survived all the rain we had and that you are all safe. Big thanks for those that came on our away ride we had 17 riders with a few Partners Peter and Sandy. We had some good rides and the weather was kind for us during the day and we had a good time.
The Sunday afternoon we headed out for a short ride to Nambucca Heads breakwall with a bike path all the way and we picked up some food and supplies on the return trip. The club did a BBQ on Monday arvo and we went out to dinner to the Nambucca RSL on Tuesday night, the ride out to Bowraville was a nice ride through the hinterland of the Nambucca Valley. We had a few short hills but was mainly flat and not many cars on those roads. Tuesday we headed up to Valla Beach checked out the scenery from the lookout, some rode down to the beach. We had coffee and eats at the coffee shop then returned down the old highway and turned off to ride around the hinterland via Macksville then on the cycle way back to camp.
Wednesday morning was raining and it looked like it was to continue most of the day so we cancelled the ride and due to the weather we decided to call it quits and headed home Wednesday.
Cheers
Paul M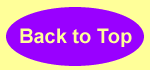 First rest stop - Tuggerawong shops - 7 March 2021
I think by the time we had all arrived there were 23 riders today, in perfect cycling conditions. Annie was our leader, and Boston Bill swept up, thanks to you both. Quite a few e-bikes today, but I wasn't on mine.
A steady Annie-pace towards Gorokan Peace Park, with a stop at Tuggerawong shops, as in the photo above. At Toukley Bridge we picked up Linda and Viv, included in the numbers above. There was no detectable breeze, 5 knots on Seabreeze. A good run down Wilfred Barrett Drive for a re-group at North Entrance, before slipping around to The Entrance CBD for coffee. Pleased to see the Bite Club Café open, now I know they only open on Friday, Saturday and Sunday. Saw Doug there who reminded us that the Toukley Club Night Ride is on at 7.00pm from that place.
Back on the grids for a run along the very busy bikepath to Chittaway, but luckily we missed all the small and slow creatures along the way. We took the scenic route back to Tuggerah, via Church and Lake Roads before the final sprint back to our starting venue.
Thanks everyone for coming, I'm sure you enjoyed yourselves.
Danny
I almost forgot, we stopped at Canton Beach to look at the beautiful Street Cars, magnificent machinery! Thanks Annie.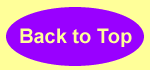 CCTCC riders at Brighton-Le-Sands - 28 February 2021
A very early start today, I left home at 6.15am to catch the train from Wyong, and all ten of us met up at our usual spot by the Strathfield railway station. Perfect weather with a 10-15 knot southerly breeze in our faces, which cooled us down considerably. Sue led the ride, and Steve looked after the rear end, two of very few people who knew where they were all day.
First stop was somewhere along the way, sorry I don't know the names of places down there, where we had a nice cup of coffee and a snack, and a loo break. The road down by the beach was very busy, luckily we had paths which we shared with a plethora of Sunday outdoors people, and otherwise avoided any involvement with motor vehicles. Especially busy at Cronulla, which I know, quite exciting just to be in happy place.
We then, as our ride title stipulates, kicked on to Kurnell, about 10 km further south, along Captain Cook Drive, named after the famous explorer who holidayed down that way. Then we returned the same way to Cronulla to catch the train home. Andrew had already hived off on the way down, and Paul also peeled off to ride all the way back to Strathfield before catching a train back. Must have done around 100km! The rest of us did about 60km.
We had more refreshments somewhere. Then began the long trip home, via Central where I had another coffee, but they were both only small ones, with cakes.
There were no punctures or mishaps, no e-bikes (I was on my mussel bike) and plenty of interesting things to see. Thanks everyone for coming, and thanks to Sue & Steve for managing the whole show. This report and more photos appear on our FB Group page here.
Danny
Crossing the Captain Cook Bridge at beautiful Botany Bay - 28 February 2021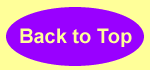 Animal farm on Ourimbah Creek Road (OCR) - 21 February 2021
Heavy rain all morning, early starters got soaked, but at Gosford the rain stopped at 9.00am and there was no more for the day. Initially nine riders lobbed at the sailing club, soon joined by a latecomer, then by 6 more northerners, making a total of 16 for the day. All the Tuggerah residents went straight home after Coffee, but we still had about 9 at the end. I was leading, and Paul and Martin took turns at the back. The weather was quite warm and humid, but cool enough once you got moving.
I took the team up past the Club and stadium, onto Showgrounds Road, into the railway station carpark to avoid the hill, then followed Manns Road to Narara Valley Drive and on towards Narara. I missed the turn-off to the bike path, it's so hard to see, and took the front half of the péloton the long way round to the Narara Shops, while the tail-enders, who had no idea where I had gone, took the correct path and arrived at the shops at the same time as we did. I'm sure nobody minded going up the hill, at least I didn't on my e-bike.
The next snag occurred where Railway Crescent meets the Pacific Hwy, as the roadworks have disappeared our little path down to Ourimbah. We discussed taking a dubious gravel footpath up the hill coming out behind the cemetery, but I decided we should just go for it, as the narrow highway section only goes for about 250 meters, it was downhill and there were hardly any cars on it anyway. Worked well, back on wide roads in no time!
At OCR we gathered up Jane, Pedro, Viv, Linda, Hugh and Nicolette and made the very pleasant ride all the way up to the end passing the namesake property Hidden Valley near the end. Some nice walkers/runners took some photos for us, interrupting their long trek up the Great Northern way, having already covered about 45km for the day.
Back down OCR to the nursery for coffee, but our visitor Colin Izax made a fatal mistake and didn't wait for the sweep, so spent half an hour going to all the wrong places before he found us. Delicious coffee and cherry strudels were enjoyed, while my back tyre went dead flat with a chunk of basalt from the carpark embedded in the tube.
With help from John and Paul, and others, we soon had it fixed and resumed our trip back to Gosford. Paul took us on a secret path through Narara and Gosford, coming out on Racecourse Road for a refreshing change from the usual route.
Thanks everyone for coming, from far and wide, on a day that seemed sure to wet us good. More photos and comment on our FaceBook Group page here.
Danny
All of us at Hidden Valley - 21 Feb 2021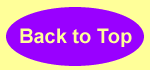 Eighteen CCTCC riders on the Swansea channel headland - 14 February 2021
Big day out for us meeting at Broady for a ride down the Fernleigh Track to Swansea. Eighteen riders, a good turnout even for Gosford. Beautiful sunny day, some clouds and a stiffish breeze from the south, increasing as we needed it to get back up the Fernleigh Track (FT). Paul led this ride, and as a citizen of the area he knew all the detours, which he took us down everywhere for interest. TotaL kms about 51, as predicted, and Greg did the sweep for the first half and Hugh took over at Swansea. Thanks all three for looking after us. No prangs, punctures or dramas.
There was a lot of traffic on the FT, to be expected on a Sunday morning, but everybody was nice, especially us. Coffee was taken at Macca's, Swansea. Rob and I had e-bikes, for which we were grateful, given all the hills, but everybody managed very well, despite their considerable age. Young Sam came back in my truck, cutting an hour off his trip back to Wyong by train. His mum and dad stuck with the railways.
Thanks everyone for coming along to such an out-of-the-way place, especially if you live in Roseville. A super day out.
Danny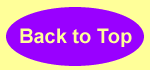 Glenn and his crew on the way back from The Entrance - 7 February 2021
On another date pudding day (warm and sticky), Glenn led 18 riders, including him, from Rotary Park in Wyong on a shortish but pleasant trip to The Entrance (T/E) for coffee. For variety's sake we had a small detour through the back streets of Tumbi and Killarney Vale, actually the same as we did on Friday with the TDCC Coasters, re-joining the Tuggerah Lake path further east.
A very pleasant coffee/snack was enjoyed in T/E CBD where there was plenty of room despite it being Sunday morning. We then headed back the same way, minus the Tumbi Loop, to Bluebell Park for a break, then back to Wyong the same way we came. Except that I chose to go on the Reliance Drive/Pioneer Avenue loop to avoid the bumpy and broken pathway. Starting from the back of the pack I thought the others would be long gone by the time I got back to Wyong Road, but I couldn't find anyone till I stopped at the Tuggerah rail and there they were way behind me. Good detour!
When I got back to the Wyong toilets where my car was parked, I decided to do a few extra ks to at least reach 40 for the day, on my old muscle bike. I bumped into Nicolette doing the same thing the other way! So I got to 40 which was her goal as well. A very pleasant ride, with a couple of new guys, viz Perry and Rob, who also enjoyed the ride.
Thanks to Glenn for leading the ride, and to Paul and Bill who shared the sweeping up. And to everybody else for coming.
Danny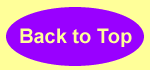 Regroup on the way back from Yarramalong. Hugh not present as he went to Wyong Creek PS instead of the hall - 31 January 2021
I dressed for rain, but it never did. Everybody else was dressed sensibly. Just warm and sticky, like a date pudding. Andrew was in charge, and Martin kindly did the sweeping up.
We had a new lady today, Linda, as well as an old one, but she conked out after 8km. Her bike wasn't up to scratch, stuck gears, wearing sandals, and a basket for carrying bread. She rang her husband, then rode back to meet up with him.
There was a lot of traffic on the road, as usual, motorbikes and cars and trucks, but they were all well-behaved, except one jerk going the other way who screamed abuse at us in the foulest terms. May have been a passenger. Sick!
Lovely coffee at Yarramalong. A keen bunch these Central Coast Tourers - 3 aged over 80, and another couple pushing it (including me). By-the-way, seventeen riders, including the early finisher. Good turn-out!
About 40km for the basic ride, but Pedro rode from home at Noraville, and came home around Tuggerah Lake - 87kms! Thanks everyone for coming, and to Andrew for leading and Martin and Paul for following up.
Danny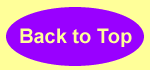 Morning tea at Plant Impact, Empire Bay - Sunday 24 January 2021
We knew it was going to be hot, but never-the-less nine riders joined us at Masons Pde, Gosford, for a relaxed ride to Empire Bay. We then picked up Jane at Bunnings, making ten all up. Paul led the ride, and Greg swept up on the southbound leg, and after he left Hugh did the honours.
I was on my e-bike, and very glad of it too. Not that there are that many hills, but on a hot day it soon saps your strength. Down to Woy Woy, and Blackwalls and over the Rip Bridge. The usual meander off-road to avoid the main road, then we soon found ourselves in Empire Bay at Plant Impact café. We hadn't booked, and the place was booked out, but one large table was booked for noon, so we were able to use that and be quickly gone again. Very nice café, with the feel of a Thai jungle, apparently.
At this stage we lost Greg, then Jane at Woy Woy, as she had already ridden the next part. Paul took us on an interesting route which I can never remember.
Back again in 3 hours, thanks Paul, Greg and Hugh. Thanks to everyone else for coming on such a hot day, 30°C? Did threaten to be 35°. Very enjoyable ride.
Danny
Plant Impact - 24 January 2021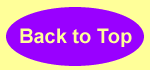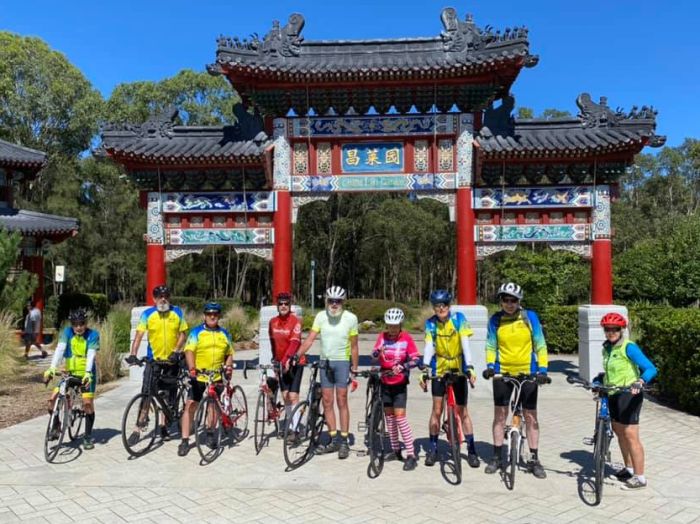 A textbook ride with lots of interest – perfect weather, steady pace and our route mainly on dedicated cycle paths.
Ten of us gathered at Bella Vista metro station to ride the M7 cycleway and Western Sydney Parklands. We set off with Sue in the lead and Steve as sweep.
After a short ride, we enjoyed a pick-up coffee at Café McKels Norwest then joined the M7 cycleway. After 10 kms we turned off the cycleway and enjoyed the peace and greenery of the Parklands Track. Our next stop was at the Chang Lai Yuan Chinese Gardens at Doonside where the miniature railway was operating and where we had a photo stop at the elaborately decorated arch.
We returned to the M7 cycleway to reach the Light Horse Interchange. Here Sue told us about the significance of the red poles with stainless steel plumes along the M7. The poles represent the horses of the Light Horse Brigade who fought in WWI and the plumes represent the emu feathers in the horsemen's slouch hats. At the Interchange we had reached our furthest point and returned to Rooty Hill shops for coffee & food.
Lots of interest here – a medical centre with a sign "Circumcision Available" but no-one took advantage. However, tempted by the Tropical Taste Market several of us ventured in and bought authentic curry powder. We returned by the cycleway to Bella Vista station.
Thanks to everyone for an enjoyable day with no incidents and no punctures.
Sue

Light Horse Loop Bike Ride with CCTCC Club.
This was an enjoyable ride in fine weather. Most of the ride was on excellent cycleways. I was pleased to see how these outer western suburbs had been improved over the years with excellent amenities and beautiful parks. There were more hills than I expected. Major roads were cut through hills whereas the bike tracks alongside them followed the original contours. We ate our picnic lunches in Rooty Hill. Much hilarity about a doctor's surgery's large ad for circumcisions. Hats off to leader Sue for leading the ride and husband Steve for acting as Sweep. They must have done a lot of work planning the ride as we negotiated many intersections that were not well signposted. We had a small turn out for the ride - pity as it was an interesting ride.
Hugh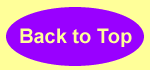 Nice bike path at Tuggerawong 10 Jan 2021
Beautiful warm sunny day, fifteen riders at Wyong Rotary Park, Danny Leading, Martin sweeping up, with Michelle doing the home stretch.
Headed off down the river road for about 10 kms, till I had a repeat of a persistent problem with my rear tyre. (Flat due to dodgy rim tape, only replaced yesterday, but shifted inside the rim) So after Paul repaired it I rode home to get my other bike (e-bike) and chased the group to Norah Head. Actually got there before them!
We then chose The General Store Café where we were served quite quickly for that time of the week, so excellent service from them!
We then rode back more-or-less the way we came, taking Prawn Beach Lane on to the beautiful new bike path which has recently opened its new extension. Turn right at Jensen Road, all the way to Pollock Ave, where Nicolette dived into Kooindah Waters for a proper feed and drink. A few others had left us by then, but the remnants came with me back to Wyong, well-pleased with their efforts. Thanks for coming everyone.
Changing bikes in the middle wasn't my only hassle for the day. After carefully preparing a new sign-on sheet this morning I left it at thome, so I had to drive back from Wyong to get it, transforming a 45 minute buffer into a 5 minute scrape-in. Also forgot to turn Strava on, so I drove it back to the place I started it, but missed by a couple of km.
Danny
At Toukley Bridge - Graeme, leader Michelle, Mez, Roy, Alan, John, Josie, Viv, Sue, Paul and Andrew. 6 January 2019
After a wild and windy night, twelve intrepid riders turned up for today's ride in very windy and overcast conditions. It actually didn't rain at all, and was quite mild. Well done you adventurers! Michelle led us out, and Viv kindly occupied the rear gunner turret.
I had already ridden upwind from home, so I was glad to have finalised my headwind section. At Gorokan we scooped up Linda, making 13 of us, a good effort. Pedro was also there, giving an account of the bad crash on Wednesday in the other bike club.
Looking at Seabreeze.com I see that I battled 20-25 knots SSW going to Wyong and going back there it was 15-20 knots which I didn't have to do. Josie rode home down Wilfred Barrett Drive (WBD) so a good effort from her.
Along the path at Canton Beach Merrilyn had a flat which was quickly repaired by Paul. She had been making heavy going of it up till then, so that was why, her tyre was flat. That fixed, we re-grouped and rode up to WBD then, safely across, we headed for Soldiers to see mother nature clearing the surf of any water-babies with the fierce wind and heavy seas. Back to The Ark for coffee. Hats off to the staff, who dealt with the influx of customers quite quickly.
We eventually re-grouped and rode down to Toukley and over the bridge for the push back to Wyong. I, of course, went straight home, so this is only a 75% report. Well done for coming, everyone, you're a credit to the club to come out in such threatening conditions. Distance ridden was about 43km.
Danny
Click the link for another photo here and here.